Search Results - California
---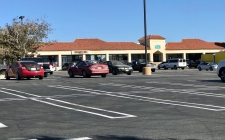 Shopping Center - 16940 State Highway 14, Mojave, CA
$1,999,000
12,000 Sq. Ft. on 0.69 acres
8.45% CAP Rate - Huge opportunity to buy this cash flow property in the booming city of Mojave, Cali
Office - 10120 S Main St, Los Angeles, CA
$990,000
0.26 acres
CORNER LOT 2 LOTS IN ONE INCLUDE A 823 SQFT AND 1 BATH OFFICE
Office - 1982 Obispo Ave, Signal Hill, CA
$2,895,000
15,346 Sq. Ft. on 0.83 acres
Prime Signal Hill Location with Easy Access to 405 & 710 Freeways.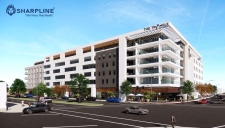 Multi-family - 501-513 S. La Brea Avenue; 425-473 S. Market Street, Inglewood, CA
1.21 acres
The Triangle at South Market Place
Retail - 599 MacArthur Blvd, San Leandro, CA
$975,000
3,697 Sq. Ft. on 0.11 acres
Commercial Building with Fully Equipped Kitchen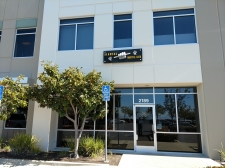 Industrial - 2189 Harbor Bay Parkway, Alameda, CA
$988,000
3,248 Sq. Ft.
Single tenant Investment Opportunity - Office/Industrial Condo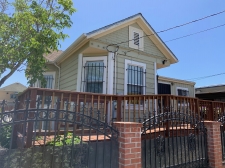 Multi-family - 920 52nd Ave, Oakland, CA
$575,000
1,050 Sq. Ft. on 0.11 acres
Investment Opportunity near Fruitvale District - Oakland CA
Office - 825 Gravenstein Hwy N 825, Sebastopol, CA
$3,650,000
14,123 Sq. Ft. on 0.97 acres
5.48% Cap Rate on Current Income Seller Retiring and Motivated to make a Deal at higher Cap Rate.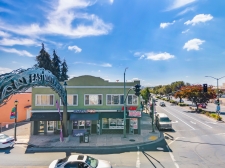 Multi-family - 2764 73rd Ave, Oakland, CA
$2,600,000
9,496 Sq. Ft. on 0.12 acres
Marketing Description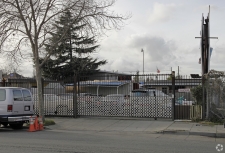 Industrial - 721 98th Ave, Oakland, CA
$395,000
360 Sq. Ft. on 0.12 acres
Development Opportunity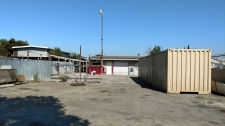 Industrial - 729 98th Ave, Oakland, CA
$445,000
740 Sq. Ft. on 0.15 acres
Development Opportunity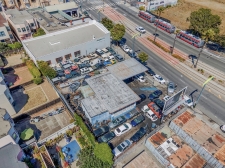 Retail - 2550 Bayshore Blvd, San Francisco, CA
$2,300,000
2,536 Sq. Ft. on 0.25 acres
Covid Pricing - More Affordable Opportunity Unique San Francisco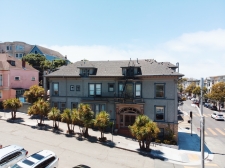 Health Care - 935 & 969 Buena Vista Ave W, San Francisco, CA
$5,888,000
8,659 Sq. Ft. on 0.07 acres
Board and Care Facility - San Francisco CA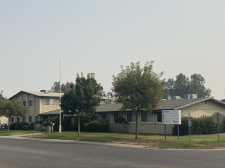 Office - 420 E Laurel St, Willows, CA
$1,800,000
32,140 Sq. Ft. on 2.43 acres
Single Tenant Office Investment Opportunity
Hotel - 1910 Needles Hwy, Needles, CA
$899,777
13,778 Sq. Ft. on 0.55 acres
.
Multi-family - 800 E. San Antonio Drive, Long Beach, CA
$1,399,000
3,798 Sq. Ft. on 0.15 acres
800 E .
Multi-family - 103 N. Mesa Street, San Pedro, CA
$929,000
2,465 Sq. Ft. on 0.18 acres
This four unit asset is comprised of a 1 bed/1 bath and a 2 bed/2 bath unit.
Multi-family - 617 West 15th Street, San Pedro, CA
$1,149,000
4,100 Sq. Ft. on 0.1 acres
Great investment property with 4 studio units, a single family residence 2 bed/1 bath, and a small m
Industrial - 28950 Hook Creek, Lake Arrowhead, CA
$3,749,000
25,657 Sq. Ft.
A Unique Commercial Opportunity To Own Historic Cedar Glen Village.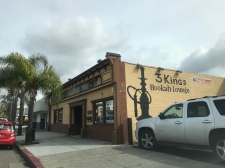 Retail - 7059 El Cajon Blvd, San Diego, CA
$799,000
3,200 Sq. Ft. on 0.16 acres
Spacious open floor building ideal for retail, restaurant, market.
California stands out as an economic juggernaut within the United States, and the state is a major source of commercial real estate listings. As the third largest state in terms of land area, behind only Alaska and Texas, California has a major footprint in almost every way imaginable.
With a gross domestic product of a whopping $2.7 trillion dollars, California is the fifth largest economy in the world. This means that there are ample commercial property and investment property opportunities available.
Companies representing a wide range of industries hold commercial property in California. Manufacturing and agriculture are both very strong, as exemplified by Silicon Valley and the state's export of crops across the country and around the world.
The state's capital is Sacramento, and its largest cities include Los Angeles, San Francisco and San Diego. The Los Angeles area is home to nearly 18 million people, making it one of the more densely populated areas in the United States. As a result, those interested in retail space, office space and commercial real estate listings will find many options in large and populous California.
---