Search Results - California
---
Industrial - 736 Inland Center Dr., San Bernardino, CA
$11,888,000
This is one of the finest Industrial Buildings right off the freeway 215 and Inland Center Drive off
Retail - 545 S Atlantic Blvd, Los Angeles, CA
$1,599,977
Currently 6 tenants. 3 of them are m-t-m tenants paying very l ow rent.
Office - 1019 Solano Ave, Albany, CA
$1,190,000
2,157 Sq. Ft.
Located in the center of Albany on Solano Ave, which is a busy area with very good foot traffic, ami
Industrial - 31391 Highway 18 Highway, Lucerne Valley, CA
$175,000
Prime 330 feet of Hwy 18 frontage and 2 wells on the property. Small 720 Sq. Ft.
Industrial - 25266 State Hwy 18, Crestline, CA
$1,100,000
Prime commercial location at the gateway to the mountain communities. Two prime lots over 1/2 acre.
Industrial - 32861 Deer Lick Lane, Running Springs, CA
$199,000
1,697 Sq. Ft.
This location is conveniently located in Arrowbear off of highway 18, with a building available for
Multi-family - 143 N Echo Avenue, Fresno, CA
$424,000
2,862 Sq. Ft. on 0.18 acres
Very clean 6-plex that generates great cash flow.
Industrial - 1125 W Big Bear Boulevard, Big Bear City, CA
$290,000
2,062 Sq. Ft.
Duplex/ 2 unit available on Big Bear Blvd.
Industrial - 0 Alabama Street, Redlands, CA
$295,000
46,304 Sq. Ft.
Build your dream Specialty Assets. 1+ Acre (46,304 Sq. Ft.)
Industrial - 40241 Big Bear Boulevard, Big Bear Lake, CA
$1,395,000
5,526 Sq. Ft.
Rated #1 Trip Advisor for many hears running...
Industrial - 1436 G St, Napa, CA
$1,895,000
3,114 Sq. Ft. on 0.31 acres
Arbor Guest House is a local, historic landmark that is currently functioning as a licensed B &
Retail - 1315 N El Camino Real, San Clemente, CA
$1,649,000
1315 N.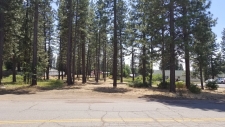 Land - ENTERPRISE DR., Burney, CA
$129,000
1.11 acres
Prime *COMMERCIAL* property on busy street! ALL utilities available to the lot!
Others - 181 Willow Street, Chester, CA
$400,000
1.3 acres
Fabulous Chester Location! 1.3 acres on the Feather River.
Others - 1330 W 6th Street, Corona, CA
$1,300,000
Commercial Sale - Corona, CA
Others - (No Address), Rancho Cucamonga, CA
$225,000
Business Opportunity - Rancho Cucamonga, CA
Others - 94 Hwy 94 Hwy, Dulzura, CA
$3,900
Com-Lnd/Rn/Grv - Dulzura, CA
Others - 8933 State Highway 49 & 120, Chinese Camp, CA
$750,000
13.62 acres
Commercial - Chinese Camp, CA
Others - 81 S Shepherd, Sonora, CA
$74,000
0.23 acres
Commercial - Sonora, CA
Others - 805 W Stockton, Sonora, CA
$895,000
21,120 Sq. Ft. on 0.5 acres
Commercial-Retail - Sonora, CA
California stands out as an economic juggernaut within the United States, and the state is a major source of commercial real estate listings. As the third largest state in terms of land area, behind only Alaska and Texas, California has a major footprint in almost every way imaginable.
With a gross domestic product of a whopping $2.7 trillion dollars, California is the fifth largest economy in the world. This means that there are ample commercial property and investment property opportunities available.
Companies representing a wide range of industries hold commercial property in California. Manufacturing and agriculture are both very strong, as exemplified by Silicon Valley and the state's export of crops across the country and around the world.
The state's capital is Sacramento, and its largest cities include Los Angeles, San Francisco and San Diego. The Los Angeles area is home to nearly 18 million people, making it one of the more densely populated areas in the United States. As a result, those interested in retail space, office space and commercial real estate listings will find many options in large and populous California.
---