Search Results - California
---

Multi-Use - 1007 Branciforte St, Vallejo, CA
$1,050,000
8,044 Sq. Ft. on 0.17 acres
Commercial Buildings For Sale Currently used for Auto Repair, Smog & Auto Body Work
Retail - 2140 W Valley Boulevard, Alhambra, CA
$1,190,000
This free-standing building is located at a busy intersection.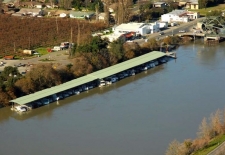 Marina - 14181 River Road, Walnut Grove, CA
$900,000
1.14 acres
Marina on the Sacramento River - For Sale
Retail - 1229 E Grand Ave Unit #103, Arroyo Grande, CA
$440,000
1,070 Sq. Ft.
This is for a purchase of the"Business Opportunity Only". A very successful franchised business.
Industrial - 2653 Palo Alto Way, Running Springs, CA
$379,000
1,804 Sq. Ft.
Super opportunity right in the middle of town. Next to the Post Office.
Office - 2460 Ceres Ave, Chico, CA
$299,900
0.16 acres
Hard corner zoned office residential previously used for a staffing agency with frontage onto East A
Multi-family - 1233 Ogden Street, BAKERSFIELD, CA
$295,000
3,005 Sq. Ft.
Attn Savvy InvestorsInvestment opportunityfully rented, 5 unit complex, fantastic location close to
Industrial - 28950 Hook Creek, Lake Arrowhead, CA
$3,995,000
25,657 Sq. Ft.
A Unique Commercial Opportunity To Own Historic Cedar Glen Village.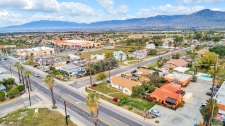 Multi-Use - 1741 Mentone Blvd., Mentone, CA
2,906 Sq. Ft. on 0.36 acres
Mentone 2 Buildings on 1/3 landscaped acre
Industrial - 23382 Crest Forest Drive, Crestline, CA
$199,000
1,760 Sq. Ft.
Own your own building in Top Town and be apart of the Crestline Boom!
Office - 6283 CLARK ROAD 7-10-11, PARADISE, CA
$1,490,000
Three office suite condos available for sale. (Suite 7 - 1,617 Sq. Ft., Suite 10 - 4,694 Sq. Ft.
Industrial - 28200 Hwy 189, Lake Arrowhead, CA
$325,000
Great business opportunity The Grill at Lake Arrowhead Village
Retail - 342 N Main St, Fort Bragg, CA
$579,000
2,352 Sq. Ft. on 0.09 acres
Central Business District building with Main St. frontage. 2350 +/- sq. ft.
Industrial - 10540 Anderson Valley Way, Boonville, CA
$2,888,000
1,777 Sq. Ft. on 33 acres
Buyers may purchase all of this 33 +/- acre property with 18.46 net vine acres of Pinot Noir and 3.
Farm - 20201 Bald Mountain Drive, Tehachapi, CA
$35,000

Multi-family - 536 Hazel St, Chico, CA
$579,000
0.08 acres
PRIME LOCATION! 5 bedroom 3 bathroom home walking distance near CSUC! Currently rents for $
Office - 1068 EAST AVENUE A-1, CHICO, CA
$1,630
Four offices, large reception with upper and lower cabinets, a storage room and two restrooms.
Office - 1074 EAST AVENUE A-1, CHICO, CA
$1,014
Ramada Place office with light filled offices (
Office - 1074 EAST AVENUE Q, CHICO, CA
$1,500
Former Dental Office in Ramda Place.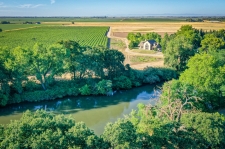 Others - 30003 N Vail Rd., Thornton, CA
$1,460,000
3,049 Sq. Ft. on 47.27 acres
NorCal Vineyard For Sale with Majestic Estate Home & Guest House - 47+ Acres of Riverfront Property
California stands out as an economic juggernaut within the United States, and the state is a major source of commercial real estate listings. As the third largest state in terms of land area, behind only Alaska and Texas, California has a major footprint in almost every way imaginable.
With a gross domestic product of a whopping $2.7 trillion dollars, California is the fifth largest economy in the world. This means that there are ample commercial property and investment property opportunities available.
Companies representing a wide range of industries hold commercial property in California. Manufacturing and agriculture are both very strong, as exemplified by Silicon Valley and the state's export of crops across the country and around the world.
The state's capital is Sacramento, and its largest cities include Los Angeles, San Francisco and San Diego. The Los Angeles area is home to nearly 18 million people, making it one of the more densely populated areas in the United States. As a result, those interested in retail space, office space and commercial real estate listings will find many options in large and populous California.
---