Search Results - California
---
Multi-family - 438 S 9th Street, San Jose, CA
$1,699,950
438 S 9th Street, a 6 unit apartment complex located in the heart of downtown San Jose, CA.
Retail - 805 W Las Tunas Drive, San Gabriel, CA
$11,300,888
7-11 anchored, a Golden Opportunity!
Retail - 2117 Foothill Boulevard I, La Verne, CA
$2,500
0 acres
The Village at La VerneLocated in the heart of La Verne on Route 66 (Foothill Blvd.)
Retail - 4044 Burton Drive, Cambria, CA
$2,200
The pictures don't do it justice. Dramatic polished concrete floors. 16 foot ceilings. White walls.
Industrial - 2653 Palo Alto Way, Running Springs, CA
$379,000
1,804 Sq. Ft.
Super opportunity right in the middle of town. Next to the Post Office.
Farm - Ericka Avenue, Mojave, CA
$50,000

Office - 40 CONSTITUTION DRIVE A & B, CHICO, CA
$500
Two upstairs offices in Philadelphia Square. Approximately 260+- sq. ft.
Multi-family - 767 Lancaster Boulevard, Lancaster, CA
$1,200,000
7,433 Sq. Ft.

Industrial - 28950 Hook Creek, Lake Arrowhead, CA
$3,995,000
25,657 Sq. Ft.
A Unique Commercial Opportunity To Own Historic Cedar Glen Village.
Industrial - 29020 Oak Terrace, Cedar Glen, CA
$120,000
3,638 Sq. Ft.
Great Business Opportunity. R &
Industrial - 480 Cottage Grove Road, Lake Arrowhead, CA
$3,000,000
21,896 Sq. Ft.
ARROWHEAD RANCH. 2 parcels equaling over 8.5 acres with Lake Rights.
Industrial - 32853 Rim Of The World Drive, Running Springs, CA
$399,900
1,548 Sq. Ft.
If You've Been Dreaming Of Opening A Business But Haven't Found That Perfect Spot-Here It Is!!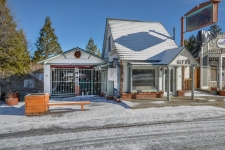 Industrial - 31980 Hilltop Drive, Running Springs, CA
$289,000
3,015 Sq. Ft.
Great location for business opportunity. Could be 3 separate rentable spaces.
Industrial - 23382 Crest Forest Drive, Crestline, CA
$199,000
1,760 Sq. Ft.
Own your own building in Top Town and be apart of the Crestline Boom!
Others - 37449 Main St., Burney, CA
$198,000
Own your own business with National Recognition and World Famous Sandwiches!
Industrial - Nancy Ave., Cherry Valley, CA
$22,500
See brochure!
Others - 3225 Tyler Avenue, El Monte, CA
$3,500,000
Offered for sale, is a 16,217 sq. ft. 3-story Class-C building constructed in 1948 and situated on (
Others - 133 W San Ysidro Blvd., San Diego, CA
$750,000
Mixed Usage - San Diego, CA
Others - 2692 Imperial, San Diego, CA
$1,350,000
Commercial Ofifce/Retail/Industrial - San Diego, CA
Land - Mt. Whitney Avenue, Ducor, CA
$38,999
Great piece of property, motivated seller. Willing to negotiate a sale.
California stands out as an economic juggernaut within the United States, and the state is a major source of commercial real estate listings. As the third largest state in terms of land area, behind only Alaska and Texas, California has a major footprint in almost every way imaginable.
With a gross domestic product of a whopping $2.7 trillion dollars, California is the fifth largest economy in the world. This means that there are ample commercial property and investment property opportunities available.
Companies representing a wide range of industries hold commercial property in California. Manufacturing and agriculture are both very strong, as exemplified by Silicon Valley and the state's export of crops across the country and around the world.
The state's capital is Sacramento, and its largest cities include Los Angeles, San Francisco and San Diego. The Los Angeles area is home to nearly 18 million people, making it one of the more densely populated areas in the United States. As a result, those interested in retail space, office space and commercial real estate listings will find many options in large and populous California.
---