---
The State of Florida ranks as the fourth most populous state in the United States with approximately 18.8 million people according to the 2010 US Census. This factor translates into a good deal of commercial real estate listings. Tallahassee, the state capital, is home to roughly 181,000 residents and a large portion of the state's commercial realty.


Florida's largest city is Jacksonville, which has over 1.3 million people in the area and about 820,000 residents in the city proper. Jacksonville's deepwater port makes it a leading hub for global shipping and a major contributor to the state's economy.


Other major cities include Miami, Tampa, Orlando and St. Petersburg as well as numerous smaller cities. There are a variety of substantial cities in Florida with a wide range of commercial real estate listings and opportunities for investment property.


Florida is an economic powerhouse with a gross domestic product in 2010 of over $700 billion dollars. Ports and tourism make up major parts of the Florida's economy. The strength of Florida's economy coupled with its numerous large cities makes Florida an interesting opportunity for investment property, as there is a strong supply of commercial realty, retail and office space.
Shopping Center - HOMESTEAD-22414, Homestead, FL
$2,150,000
9,405 Sq. Ft. on 0.58 acres
SHOPPING PLAZA 100% OCCUPIED IN HOMESTEAD-8.7% CAP RATE-22414
Shopping Center - 1112 Derbyshire Rd, Daytona Beach, FL
$815,000
9,184 Sq. Ft. on 0.92 acres
Retail Building for Sale in Daytona Beach - 9,184 SF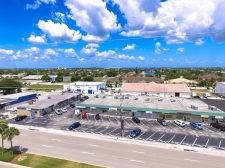 Shopping Center - 4515 and 4519-4527 DEL PRADO BLVD S, Cape Coral, FL
$2,000,000
23,800 Sq. Ft. on 1.05 acres
Retail Building for Sale in Cape Coral - 23,800 SF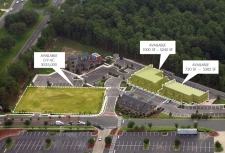 Shopping Center - 4620 E. Silver Springs Blvd, Ocala, FL
$525,000
20,089 Sq. Ft. on 6.96 acres
Retail Building for Sale in Ocala - 20,089 SF
---
Shopping Center - 780 Deltona Blvd, Deltona, FL
$99,000
1000 SF commercial corner unit, Deltona Blvd frontage $99,000. OBO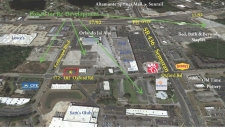 Shopping Center - 172-182 Oxford Rd, Casselberry, FL
$675,000
5,040 Sq. Ft. on 0.38 acres
Retail-Office Center Value-Add - Re-Development District for Sale in Casselberry - 5,040 SF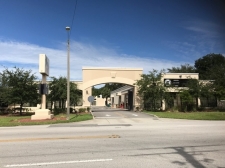 Shopping Center - 600 Mason Avenue, Daytona Beach, FL
$1,990,000
19,786 Sq. Ft. on 2.22 acres
Retail Building for Sale in Daytona Beach - 19,786 SF
---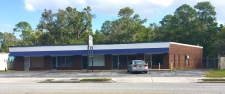 Shopping Center - 5711 St. Augustine Road, Jacksonville, FL
$380,000
3,040 Sq. Ft. on 0.24 acres
Retail Building for Sale in Jacksonville - 3,040 SF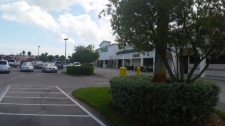 Shopping Center - 1889 N. US HIGHWAY 1, Ft. Pierce, FL
$8,000,000
54,825 Sq. Ft. on 9.82 acres
Retail Building for Sale in Ft. Pierce - 54,825 SF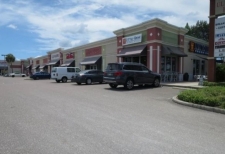 Shopping Center - 3700 Ulmerton Road, Clearwater, FL
18,314 Sq. Ft. on 1.88 acres
Retail Building for Sale in Clearwater - 18,314 SF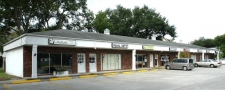 Shopping Center - 3201 S Dale Mabry Highway, Tampa, FL
$1,350,000
4,960 Sq. Ft. on 0.49 acres
Retail Building for Sale in Tampa - 4,960 SF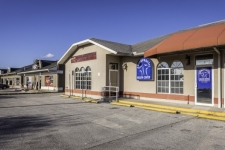 Shopping Center - 2616 Tamiami Trail, Unit 1, Port Charlotte, FL
$120,000
9,109 Sq. Ft. on 0.09 acres
Retail Building for Sale in Port Charlotte - 9,109 SF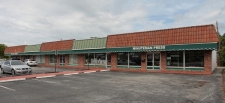 Shopping Center - 1603-1609 NW 2nd Avenue, Boca Raton, FL
$3,050,000
7,040 Sq. Ft. on 0.7 acres
Retail Building for Sale in Boca Raton - 7,040 SF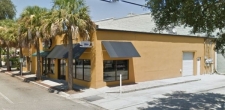 Shopping Center - 1905 S. Municipal Lane, Melbourne, FL
$550,000
4,060 Sq. Ft. on 0.12 acres
Retail Building for Sale in Melbourne - 4,060 SF
Shopping Center - Shopping Center W/ 11% Cap Rate - 22349, Live Oak, FL
$1,000,000
72,617 Sq. Ft.
Shopping Center W/ 11% Cap Rate - 22349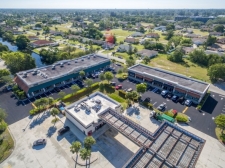 Shopping Center - 1025/1031 Santa Barbara Blvd., Cape Coral, FL
21,000 Sq. Ft. on 2.23 acres
Retail Building for Sale in Cape Coral - 21,000 SF
Shopping Center - 5504/5506/5520 14th Street W , Bradenton, FL
$3,950,000
22,531 Sq. Ft. on 3.25 acres
Retail Building for Sale in Bradenton - 22,531 SF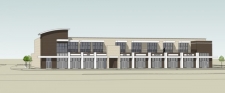 Shopping Center - 4517-4625 S Military Trl, Lake Worth, FL
$251,436
23,110 Sq. Ft. on 1.64 acres
Retail Building for Sale in Lake Worth - 23,110 SF
Shopping Center - 775 S Nova Road, Ormond Beach, FL
$239,000
1,500 Sq. Ft.
Retail Building for Sale in Ormond Beach - 1,500 SF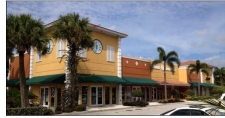 Shopping Center - 125-135 SW Port St. Lucie Boulevard, Port St. Lucie, FL
$1,500,000
6,076 Sq. Ft.
Retail Building for Sale in Port St. Lucie - 6,076 SF
---