Search Results - Pennsylvania
---
Industrial - 2100 Edgewood Ave, Easton, PA
$325,000
3,866 Sq. Ft. on 2.4 acres
Great Commercial Opportunity that fronts on 2 Roads!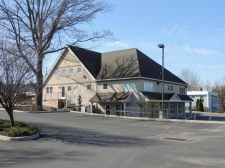 Health Care - 300 E. Brown Street, East Stroudsburg, PA
$1,450,000
8,000 Sq. Ft. on 0.5 acres
8,000 SF Medical Office for Sale next to LVHN Pocono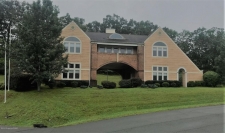 Office - 115 Imperial Drive, East Stroudsburg, PA
$275,000
3,520 Sq. Ft. on 1 acres
3.520 SF Ultra Modern office building-2 units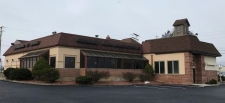 Multi-Use - 1420 Jacobsburg Road, Wind Gap, PA
$1,200,000
6,770 Sq. Ft. on 1.21 acres
6,770 SF Turn-key restaurant
Multi-family - 1520 S BROAD ST, PHILADELPHIA, PA
$569,900
3,195 Sq. Ft.
Classic Broad Street Architecture will catch your eye when passing this triplex in the heart of Sout
Retail - 924 4th Avenue, Coraopolis, PA
$245,000
2,000 Sq. Ft. on 0.07 acres
Commercial Retail w/2-3 apartments
Single Family - 213 Luella Ave, Charleroi, PA
$6,900
829 Sq. Ft. on 0.05 acres
Two-Story Single-Family Home Offered at $6,900
Single Family - 670 Cosmello Rd, New Milford, PA
$29,900
1,088 Sq. Ft. on 1.2 acres
Single Family Ranch Style Home only $29,900!
Others - 401 Cedar Ave, Scranton, PA
$119,500
Multi use property for sale!
Others - 1050 Main Street, Dickson City, PA
$122,500
1,740 Sq. Ft.
One story multi use commercial building with 2 units.
Others - 16 Dixon Blvd, Uniontown, PA
$425,000
Well established, Popular Restaurant/Tavern situated in well known South Union Township location.
Others - 1702 Pittston Ave, Scranton, PA
$194,500
2,208 Sq. Ft. on 0.33 acres
Commercial/Ind - Scranton, PA
Others - 852 Henderson Avenue, Washington, PA
$599,900
Superb business location with maximum visibility! Total of 10,700 square feet.
Others - 1175 ROUTE 507, Greentown, PA
$159,000
2,408 Sq. Ft. on 1.15 acres
Commercial - Greentown, PA
Others - 4775 State Route 66, Apollo, PA
$189,900
Amazing business opportunity in high traffic area with great visibility and conveniently located clo
Others - 4111 115 RTE, Blakeslee, PA
$99,900
2,780 Sq. Ft. on 1.55 acres
Auto Service,Convenience Store,Gas Station,Minimart,Office/Professional,Retail,School Care,Shop-cent
Others - 3242 Brighton Rd, Pittsburgh, PA
$69,900
Promising commercial space located in Brighton Heights.
Others - 776 E Maiden St, Washington, PA
$198,000
Duplex with main level beauty salon including two open cutting rooms, two private treatment rooms, 1
Others - 3178 Mcclure Ave, Pittsburgh, PA
$82,900
Bring your creative Ideas to this property,use 1st floor as an art studio, manufactoring, office.
Single Family - 20 Walnut Street, Bessemer, PA
$22,900
768 Sq. Ft. on 0.17 acres
Single Family Cape Cod Style Home $22,900!
The most populated cities in Pennsylvania are Philadelphia, Pittsburgh, Allentown and Erie, and these cities have the majority of the state's commercial real estate listings. Philadelphia is the largest city in the state with an estimated population of over 1.5 million. Pittsburgh is the second largest city in Pennsylvania with a population of 305,704.
Those looking for investment property and commercial realty in Pennsylvania will find that the state offers easy transportation, a highly active economy and easy access to other economically active states including New York, Maryland and Ohio.
Pennsylvania has a high gross state product, which is approximately $570 billion. There are 50 Fortune 500 companies with their headquarters and office space in the state. Pittsburgh alone has 8 Fortune 500 companies. A large part of the Pennsylvania economy is also based on agriculture, and the rural commercial land in the state is dedicated to products including mushroom, chickens, horses and wine.
---