Search Results - Pennsylvania
---
Single Family - 110 Bridge St, Lehighton, PA
$29,900
1,190 Sq. Ft. on 0.05 acres
Single Family 3 Bedroom Home Only $29,900.
Industrial - 2100 Edgewood Ave, Easton, PA
$239,900
3,866 Sq. Ft. on 2.4 acres
Great Commercial Opportunity that fronts on 2 Roads!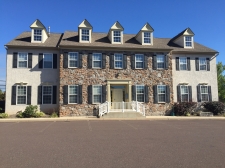 Office - 350 West Main Street, Trappe, PA
$1,200,000
8,442 Sq. Ft. on 0.76 acres
Free Standing 2 story commercial Building with Basement.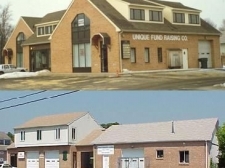 Office - 2502-2506 W Main St, Jeffersonville, PA
$1,400,000
14,350 Sq. Ft. on 1.16 acres
Two buildings on 1.16 acres - shop, office & retail space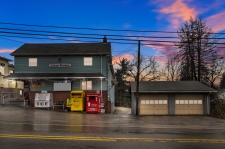 Business - 120 Highway St., Yukon, PA
$225,000
Retail Business, Apartments and Storage Units
Retail - 285 Main Street, New Milford, PA
$115,000
2,616 Sq. Ft. on 0.34 acres
high traffic location on Rt 11 with endless business possibilities.
Industrial - 207 Center St, Scranton, PA
$695,000
12,000 Sq. Ft. on 0.09 acres
Great building for many uses. Office conversion, retail, wholesale , apartments, medical and more.
Others - 290 Airport Road Road, Hazle Twp, PA
$275,000
1,280 Sq. Ft.
Commercial - Hazle Twp, PA
Others - 2725 Leechburg Rd., Lower Burrell, PA
$350,000
Other - Lower Burrell, PA
Multi-family - 304 Mill St, Bristol, PA
$469,900
This multifamily mixed-use property has 2 one bedroom units, 1 two bedroom unit, and a commercial sp
Others - 225 W Pike St, Canonsburg, PA
$449,900
Charming Victorian in the heart of Canonsburg!
Retail - 1548 Broad Street, Richland Twp, PA
$324,900
Office building for sale, paved rear parking, great location on corner at a stop light on busy road.
Others - 1195 Golden Mile Road, Towanda, PA
$1,300,000
2.93 acres
Approximately 3 acres right on the hot spot of Wysox,Pa.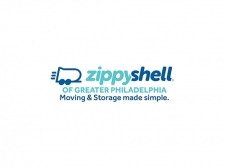 Storage - 191 S Keim St Unit 2A-1, Pottstown, PA
$1
Moving soon? Find the best storage units Pottstown PA has to offer!
Multi-family - 519 Hudson St, Hawley, PA
$174,000
1,800 Sq. Ft. on 0.31 acres
2 FAMILY HOME IN HAWLEY – With off street parking.
Industrial - 2164 Community Drive, Moore Twp, PA
$599,900
4,700 Sq. Ft.
This 5,700 square foot building is zoned Industrial and lends itself to several different uses.
Single Family - 21 N Pine St, Port Allegany, PA
$22,900
1,290 Sq. Ft. on 0.06 acres
Occupied Single Family Home Priced to Sell Only $22,900.
Industrial - 2135 Old Route 220, Duncansville, PA
$625,000
10,000 Sq. Ft. on 1.86 acres
This 10,000 sq ft building sits on 1.86 acres.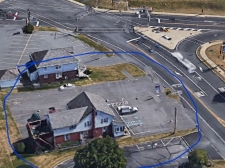 Multi-Use - 2511 FREEMANSBURG AVE, Easton, PA
4,800 Sq. Ft. on 0.37 acres
LOCATION-LOCATION-LOCATION-LOCATION-PARKING-PARKING!!!!!! -EXPOSURl)E-EXPOSURE-!! JUST REDUCED $100,
Retail - 3146 Quaker Church Road, Muncy, PA
$389,000
5,780 Sq. Ft. on 8.53 acres
This is a turn-key business ready for a new operator with upstairs apartment to live .
The most populated cities in Pennsylvania are Philadelphia, Pittsburgh, Allentown and Erie, and these cities have the majority of the state's commercial real estate listings. Philadelphia is the largest city in the state with an estimated population of over 1.5 million. Pittsburgh is the second largest city in Pennsylvania with a population of 305,704.
Those looking for investment property and commercial realty in Pennsylvania will find that the state offers easy transportation, a highly active economy and easy access to other economically active states including New York, Maryland and Ohio.
Pennsylvania has a high gross state product, which is approximately $570 billion. There are 50 Fortune 500 companies with their headquarters and office space in the state. Pittsburgh alone has 8 Fortune 500 companies. A large part of the Pennsylvania economy is also based on agriculture, and the rural commercial land in the state is dedicated to products including mushroom, chickens, horses and wine.
---