Search Results - Pennsylvania
---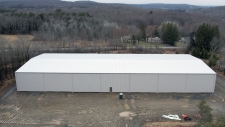 Industrial - 47 Easton Turnpike, Lake Ariel, PA
$549,000
5.83 acres
Shovel Ready Tax Free KOZ/KIZ PROPERTY* - Sterling Business & Technology Park - Lot 3
Others - 2419 3rd Ave, Boothwyn, PA
$12,000,000
Location, Location, Location!! Great investment opportunity in Upper Chichester!!
Others - 1946 State Route 208, Pulaski, PA
$189,900
Come View This Pulaski Twp Area Opportunity - Commercial office building and storage building.
Others - Corner Mt Cobb & Cortez Rd, Jefferson Twp, PA
$179,900
2,600 Sq. Ft. on 0.52 acres
Commercial/Ind - Jefferson Twp, PA
Others - 209 Mount Cobb Hwy, Lake Ariel, PA
$489,000
3,820 Sq. Ft. on 1.24 acres
Commercial - Lake Ariel, PA
Others - 239 Mt Cobb Hwy, Lake Ariel, PA
$500,000
15.25 acres
Commercial - Lake Ariel, PA
Others - 417 S Center Ave, New Stanton, PA
$180,000
Come View This New Stanton Area Commercial Building with additional lot - One Level Building 30x60 m
Office - 13542 Hopson Hill Rd, Union City, PA
$42,000
2,200 Sq. Ft. on 0.34 acres
Currently Country Carpets (retiring). Wonderful showroom & warehouse (w/loading doc)
Multi-family - 2213 Orchard Road, Camp Hill, PA
$589,000
Investor Alert!!
Others - 360 Goucher Street, Johnstown, PA
$186,000
Location, location, location! Daily traffic count for this well maintained commercial building is @
Others - 7832 Castor Ave, Philadelphia, PA
$1,750,000
2,296 Sq. Ft. on 0.42 acres
Turn key auto repair business located in Rhawnhurst.
Office - 119 Locust St, Harrisburg, PA
$185,000
2,383 Sq. Ft. on 0.04 acres
Coldwell Banker Commercial NRT is pleased to announce the exclusive listing of 119 Locust St, Harris
Others - 320 Huntingdon Pike, Rockledge, PA
$699,000
0.2 acres
Investment Opportunity located in the business district of Rockledge Borough.
Others - 954 Pembroke Road, Bethlehem City, PA
$275,000
2,496 Sq. Ft. on 0.15 acres
PERFECT OPPORTUNITY TO TAKE OVER THIS TURN KEY Portuguese Barbecue Restaurant!
Office - 1629 Union Ave., Natrona Heights, PA
$129,900
1,056 Sq. Ft. on 0.06 acres
One Story Brick Professional Office Space with Party Wall. (5)
Office - 4204 E Ewalt Road, Gibsonia, PA
$300,000
2,500 Sq. Ft. on 0.39 acres
Two Story Office Building, Updated and in Good Condition, Located at Signalized Intersection with Hi
Multi-family - 113 & 117 Pine Forest Rd, Greeley, PA
$500,000
1.78 acres
OPPORTUNITY HAS AN ADDRESS!!! 5 UNITS, ALL RENTED. Great Rental History!
Multi-Use - 169 Johnsonville Rd., Bangor, PA
$1,200,000
4,080 Sq. Ft. on 3.16 acres
Great Mixed use Commercial & Multi Family investment that includes a warehouse, 8+ garages, a fully
Retail - 690 Marshall Rd, Glenmoore, PA
$659,999
3,580 Sq. Ft. on 4.6 acres
CALLING ALL INVESTORS AND RESTAURANTEURS!
Others - 51 W Green Street, Nanticoke, PA
$259,900
7,926 Sq. Ft. on 0.37 acres
Opportunity awaits you with this property.
The most populated cities in Pennsylvania are Philadelphia, Pittsburgh, Allentown and Erie, and these cities have the majority of the state's commercial real estate listings. Philadelphia is the largest city in the state with an estimated population of over 1.5 million. Pittsburgh is the second largest city in Pennsylvania with a population of 305,704.
Those looking for investment property and commercial realty in Pennsylvania will find that the state offers easy transportation, a highly active economy and easy access to other economically active states including New York, Maryland and Ohio.
Pennsylvania has a high gross state product, which is approximately $570 billion. There are 50 Fortune 500 companies with their headquarters and office space in the state. Pittsburgh alone has 8 Fortune 500 companies. A large part of the Pennsylvania economy is also based on agriculture, and the rural commercial land in the state is dedicated to products including mushroom, chickens, horses and wine.
---