Search Results - Pennsylvania
---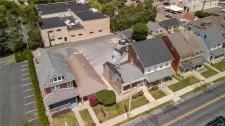 Retail - 1419 21 Easton Ave, Bethlehem, PA
$644,900
2,262 Sq. Ft. on 0.12 acres
Highly Successful Italian Restaurant Including Real Estate
Others - 543 Main Street, Edwardsville, PA
$325,000
4,108 Sq. Ft.
3 Unit Building consists of 2 residential units and one Commercial Laundromat includes all equipment
Others - 180 Butler Rd, Saxonburg Boro, PA
$500,000
0.9 acres
Restaurant - Saxonburg Boro, PA
Others - 290 Airport Road Road, Hazle Twp, PA
$275,000
1,280 Sq. Ft.
Commercial - Hazle Twp, PA
Others - 392 N Main St, Archbald, PA
$175,000
2,323 Sq. Ft. on 0.16 acres
Commercial/Ind - Archbald, PA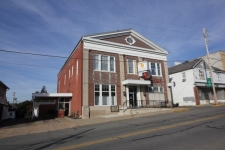 Office - 215 S Robinson Ave, Pen Argyl, PA
$199,900
8,148 Sq. Ft.
Medical Office Building in Pen Argyl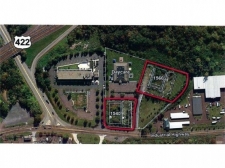 Office - 1540 Industrial Highway, Pottstown, PA
$375,000
10,000 Sq. Ft.
Two Story Office/Medical Building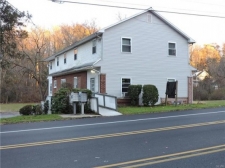 Office - 3037 S Pike Ave, Allentown, PA
$590,000
5,000 Sq. Ft.
Office Suites in Salisbury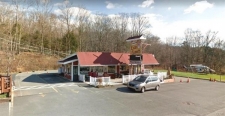 Retail - 2477 Route 611, Scotrun, PA
$675,000
1,344 Sq. Ft.
1+ Acre Corner Lot + Turnkey Restaurant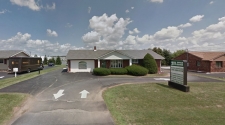 Office - 211 S Route 100, Allentown, PA
$439,900
3,078 Sq. Ft. on 0.41 acres
Office Building Along Busy Route 100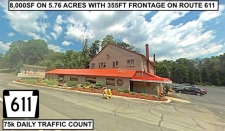 Retail - 2343 Route 611, Scotrun, PA
$1,800,000
8,000 Sq. Ft. on 5.76 acres
8,000 SF Commercial Building with High Visibility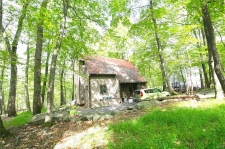 Multi-family - 1160 Kensington Dr, East Stroudsburg, PA
$100,000
1,418 Sq. Ft.
Contemporary Open Concept 3 Bedroom Home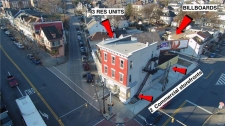 Multi-family - 701 Northampton St, Easton, PA
$824,999
5,766 Sq. Ft. on 0.09 acres
5 Unit Mixed Use Property in Easton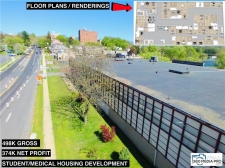 Multi-family - 2002 Hamilton St, Allentown, PA
$3,450,000
45,176 Sq. Ft. on 1.53 acres
Professional Plaza w/32 Residential and 3 Commercial Spaces in Allentown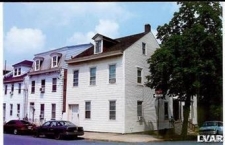 Multi-family - 801 Ferry St, Easton, PA
$210,000
2,752 Sq. Ft.
3 Unit Investment Property in Easton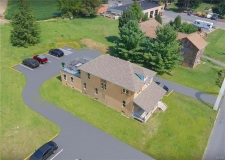 Office - 3629 E Columbia St, Whitehall, PA
$650,000
2,618 Sq. Ft. on 0.74 acres
Office/Professional Space on Corner Lot in Whitehall
Multi-family - 814 N Saint Lucas St, Allentown, PA
$599,000
5,508 Sq. Ft. on 0.22 acres
Well Maintained 4-Unit in West End Allentown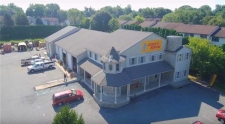 Retail - 3464 Linden St, Bethlehem, PA
$2,300,000
11,248 Sq. Ft. on 2 acres
Huge Flex Use Property in Bethlehem Township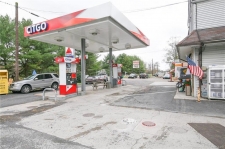 Retail - 5243 Milford Rd, East Stroudsburg, PA
$650,000
2,510 Sq. Ft. on 0.43 acres
Well Established Turnkey Business in East Stroudsburg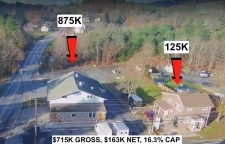 Retail - 3790 Forest Inn Rd, Palmerton, PA
$1,000,000
2,930 Sq. Ft. on 0.5 acres
Cash Flowing Turnkey Restaurant/Bar in Palmerton
The most populated cities in Pennsylvania are Philadelphia, Pittsburgh, Allentown and Erie, and these cities have the majority of the state's commercial real estate listings. Philadelphia is the largest city in the state with an estimated population of over 1.5 million. Pittsburgh is the second largest city in Pennsylvania with a population of 305,704.
Those looking for investment property and commercial realty in Pennsylvania will find that the state offers easy transportation, a highly active economy and easy access to other economically active states including New York, Maryland and Ohio.
Pennsylvania has a high gross state product, which is approximately $570 billion. There are 50 Fortune 500 companies with their headquarters and office space in the state. Pittsburgh alone has 8 Fortune 500 companies. A large part of the Pennsylvania economy is also based on agriculture, and the rural commercial land in the state is dedicated to products including mushroom, chickens, horses and wine.
---