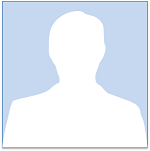 Andrea (Aundi) Wilson
Wilson County Agency, Inc.
---
Listings for Sale
Motel - 4265 US75 HWY, Neodesha, KS
Make 2019 a RESToration year! Restore our local hotel that could bring rest to our communities loved
Retail - 505 Main St., Neodesha, KS
Neodesha is hungry for more restaurants! This quaint, upbeat and nostalgic restaurant building is pr
Listings for Lease
This member currently doesn't have any lease listings.