117 SIMPSON BAY ROAD, SINT MAARTEN, FL
Hotel for Sale - $6,000,000 - 29,000 Sq. Ft. on 0.91 acres
---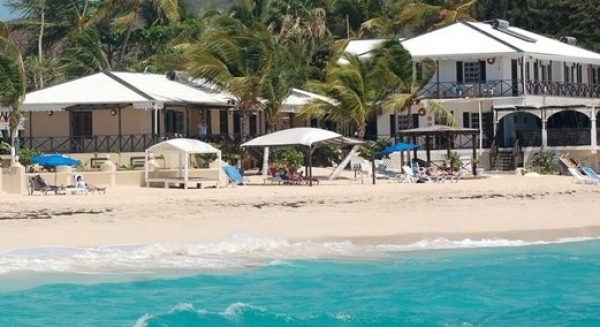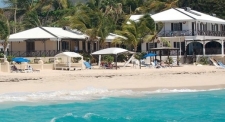 1
Property Info
CIMLS #
65705
Location
117 SIMPSON BAY ROAD
SINT MAARTEN FL 00000
Last Updated
September 15th, 2018
Type
Hotel
Price
$6,000,000
Building
29,000 Sq. Ft.
Land
0.91 acres
---
Property Description
Mary's Boon Beach Resort, Selected Twice as One of "The Top Ten Hotels in the Caribbean" by Conde Nast Travel Magazine.
Located on St. Maarten, the Dutch side of the dual Holland/French Island, on BEAUTIFUL Simpson Bay Beach, it is just South of Princess Juliana Airport minutes away from great shopping, restaurants and Casinos. Yet, it feels secluded; an oasis. Frommers Caribbean Travel Guide review had this to say,"Mary's Boon draws a loyal repeat clientele that appreciates its sense of intimacy".
Frommers Caribbean Travel Guide review had this to say; "This is the most charming and well managed small Hotel on Dutch St Maarten."
There is Nothing on St Maarten or the surrounding Islands that comes close on price AND location.
ONE STRATEGY: WOULD BE SELLING 18 UNITS VIA CONDO HOTEL CONVERSION, WHICH HAS BEEN APPROVED BY ISLAND GOVERNMENT ON 06-01-10. AVE CONDO SALES PRICE OF $275,000 WOULD MAKE MARYS THE LEAST EXPENSIVE PER UNIT PRICES ON ISLAND FOR BEACH FRONT CONDOS. THIS WOULD LEAVE 19 HOTEL OWNED UNITS AND 40% OF THE RENTAL INCOME FROM USE OF SOLD CONDOS, PLUS INCOME FROM RESTAURANT, SPA, BAR, AND TOTAL MONTHLY HOA DUES OF +/-$13,500.
OR JUST KEEP IT A HOTEL AND INCREASE INCOME BY INCREASING THE REVENUE VIA EXCLUSIVITY AND MARKETING. ALSO CHANGING RESTAURANT/BAR OPERATION THAT IS LEASED MONTH TO MONTH TO 3RD PARTY OPERATOR.
Please call Sky Pulford for details and financing @ 713-202-3779
All units are fully furnished with updated everything including furnishings, full stocked kitchenettes, flat screen TV, phone, AC. All the rooms have been renovated. The owner spent in excess of $200,000 in 2013 and $150,000 in 2014 and another $75,000+ in 2015 and $50,000 in 2016 in capital expenses to prepare for sale. Based on the 2015 operating numbers, the actual NOI was $580,898 with gross income of $1,130,140. 2016 numbers are even better by a predicted 10% OVER 2015 and 2016-17 season has already $750,000 in bookings.
There are no partial sales or time share on any of the units. However, the owner filed formally in 2014, paid the permit fees, and received government authority to sell the units as Condos, but is leaving that decision to the Buyer. As all ocean front property on island, property is owned via long term government land leases. There is 60 years remaining at closing on the irrevocable government land lease. The cost per year is $1,500+/-. There are no real estate taxes a nice surprise for most Buyers.
---
Financials
9.6 CAP CASH FLOW MACHINE
---