---
Alabama's economy is driven by a variety of industries and agricultural industries all of which influence commercial real estate listings in the state. A variety of crops are grown in the Alabama, ranging from peaches and peanuts to such staple crops as corn, soybeans and grains, which drives strong demand for commercial rural land. Alabama's industrial sector is diverse with automotive manufacturers; such as Honda, Toyota, and BF Goodrich Tire. These companies and their industrial space have a large presence in the state. Steel production, lumber and NASA's George C. Marshall Space Flight Center are all major fixtures in Alabama's economy. Thus, industrial space is plentiful in the region.
Major cities include Birmingham, Mobile, Huntsville and Montgomery. Those interested in commercial real estate listings will be interested to learn that the state's population has grown considerably since 1990, jumping by nearly 20% in the last 20 years. Alabama's largest city is Birmingham with about 210,000 people, according to the 2010 Census, and the state capital is Montgomery. Office space, commercial property, retail space and investment property have all grown alongside Alabama's general population growth. Commercial real estate listings are plentiful in Alabama's largest cities such as Birmingham and Montgomery.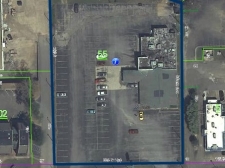 Multi-Use - 815 E Main Street, Prattville, AL
$490,000
7,000 Sq. Ft. on 1.61 acres
Former Restaurant on 1.61 Acres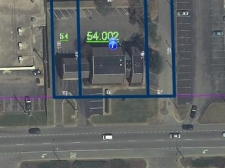 Multi-Use - 725 E Main Street, Prattville, AL
$480,000
5,400 Sq. Ft. on 0.6 acres
Former Bank on .60 Acres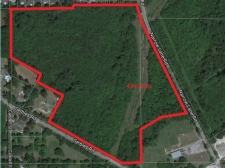 Land - 4801 Narrow Lane Rd, Montgomery, AL
$231,000
44 acres
44+/- Acres on Narrow Lane Rd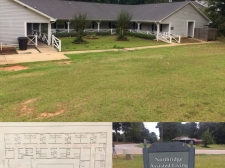 Senior Facilities - 801 Morris Ave., Opelika, AL
$580,000
5,528 Sq. Ft. on 0.51 acres
Specialty Care Assisted Living Facility
---
Others - 423 US Hwy 431S, Boaz, AL
$159,900
0.48 acres
Boaz City - Commercial Lot on Highway 431, High Traffic, Great Level lot to build Business.
Others - 1188 Williams Street, Boaz, AL
$313,900
2,646 Sq. Ft. on 7.15 acres
Commercial, Zoned B-3; 7.15 Acres adjoining Wal Mart property. 1188 Williams Street, Boaz;
Others - 1245 Main Street, Fyffe, AL
$412,000
2,535 Sq. Ft.
Income producing business. Check out this carwash located in Fyffe.
---
Land - 0 Rucker Blvd, Enterprise, AL
$309,900
34 acres
34 Acres with Road front on Rucker Blvd and Enterprise Rd.
Land - 0 County Road 28, Foley, AL
$1,500,000
19 acres
Zoned Commercial B1-A. Approximately 610 Ft. of Road Frontage of Foley Beach Express and 310 Ft.
Single Family - 135 Burrell Street, Florence, AL
$15,900
1,080 Sq. Ft. on 0.09 acres
Single Family Home Foreclosure: $15,900 Small Investment w/ Big Potential
Single Family - 1925 Saint Phillips St., Selma, AL
$10,900
2,376 Sq. Ft. on 0.12 acres
Foreclosure: Single Family Home $10,900 Handyman Special at Special Price!
Single Family - 115 Bruce Street, Anniston, AL
$9,900
955 Sq. Ft. on 0.07 acres
Foreclosure: One-Family Home $9,900 Fixer Upper w/Definite Potential
Multi-family - 222 S Alston St, Foley, AL
$175,000
3,612 Sq. Ft.
Great Investment Opportunity for commercial office space or retail business.
Multi-family - 803 / 805 Blue Ridge Drive, Anniston, AL
$79,000
Looking for a great investment property?
Others - 411 County Road, Boaz, AL
$225,000
Commercial/Industrial Building- 10,558 square feet, store front/retail (6558 square feet)
Office - 11836 East Gateway Drive, Huntsville, AL
$109,250
Contractors, Landscapers, CPA, Insurance Agents take note! ZONED R2B Faces Hobbs Rd (
Industrial - 2716 Johnson Road SW, Huntsville, AL
$160,000
2,400 Sq. Ft.
For Sale - Warehouse Industrial Building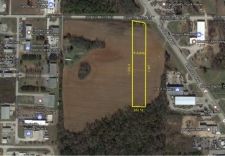 Land - Dan Tibbs Road, Huntsville, AL
$499,900
8 acres
8 commercial/ industrial acres for sale
Office - 8331 Madison Boulevard, Madison, AL
$3,450,000
23,500 Sq. Ft. on 2.56 acres
Office or Medical Building For Sale - 8331 Madison Blvd Madison AL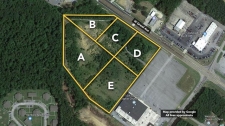 Land - West Grand Avenue , Gadsen, AL
12 acres
Real Estate Auction – 12+/- acres in Five Lots
---