---
Alabama's economy is driven by a variety of industries and agricultural industries all of which influence commercial real estate listings in the state. A variety of crops are grown in the Alabama, ranging from peaches and peanuts to such staple crops as corn, soybeans and grains, which drives strong demand for commercial rural land. Alabama's industrial sector is diverse with automotive manufacturers; such as Honda, Toyota, and BF Goodrich Tire. These companies and their industrial space have a large presence in the state. Steel production, lumber and NASA's George C. Marshall Space Flight Center are all major fixtures in Alabama's economy. Thus, industrial space is plentiful in the region.
Major cities include Birmingham, Mobile, Huntsville and Montgomery. Those interested in commercial real estate listings will be interested to learn that the state's population has grown considerably since 1990, jumping by nearly 20% in the last 20 years. Alabama's largest city is Birmingham with about 210,000 people, according to the 2010 Census, and the state capital is Montgomery. Office space, commercial property, retail space and investment property have all grown alongside Alabama's general population growth. Commercial real estate listings are plentiful in Alabama's largest cities such as Birmingham and Montgomery.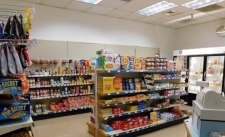 Retail - Scottsboro, Scottsboro, AL
$149,000
4,000 Sq. Ft.
#BUS-1036 Scottsboro, AL Liquor & C-Store
Others - 4081/4083 HIGHWAY 80, PHENIX CITY, AL
$219,000
5,121 Sq. Ft. on 1 acres
Other Commercial - PHENIX CITY, AL
Multi-family - 3136 Military St S, Hamilton, AL
$128,900
2,723 Sq. Ft.
Investors dream, Multi family apartments. 7 units at a great location w/road frontage on Hwy 43 (
Land - 0 County Road 28, Foley, AL
$1,500,000
19 acres
Zoned Commercial B1-A. Approximately 610 Ft. of Road Frontage of Foley Beach Express and 310 Ft.
---
Land - 19500 Oak Road Rd, Gulf Shores, AL
$325,000
2,300 Sq. Ft. on 1.85 acres
UN-ZONED! COMMERCIAL POTENTIAL! Located in the COUNTY! The VALUE is in the 1.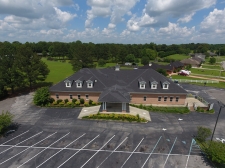 Office - 8208 AL Highway 53, Toney, AL
$1,350,000
10,850 Sq. Ft. on 1.12 acres
VERY NICE SINGLE OR MULTI-TENANT COMMERCIAL BUILDING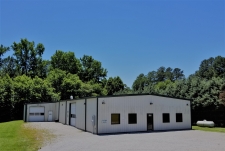 Industrial - 202 Nick Davis Road, Madison, AL
$449,900
5,500 Sq. Ft. on 2 acres
FOR SALE: Warehouse/Shop/Office Showroom - Owner willing to sell business!
---
Industrial - 1951 Bell Street 1961 & 1973 Bell Street, Montgomery, AL
59,614 Sq. Ft.
Maxwell Vehicle Storage & Warehouse is a mixed-use property located on 4.
Retail - 122 & 124 South Eufaula Aveunue, Eufaula, AL
$109,500
6,594 Sq. Ft. on 0.27 acres
Great commercial location in Historic Eufaula Business District. Building 1 has 6,594 sq ft.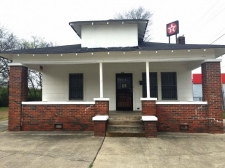 Business - 340 41ST , Fairfield, AL
$34,000
1,286 Sq. Ft. on 0.2 acres
ZONED B-3. GOOD FOR SMALL BUSINESS LIKE TAX, REAL ESTATE, BARBER SHOP, OR BEAUTY SHOP. 1286 SQ. FT.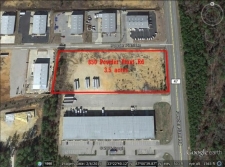 Industrial Park - 850 POWDER PLANT RD., BESSEMER, AL
$275,000
3.5 acres
3.5 ACRES AT CORNER OF POWDER PLANT RD. AND POWDER PLANT LN. LEVEL AND MOSTLY CLEARED. ZONED I-3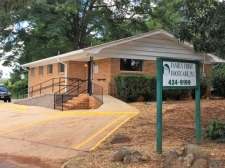 Office - 811 10 Ave, BESSEMER, AL
$125,000
1,366 Sq. Ft.
OFFICE BUILDING

Retail - 9013 Memorial Parkway SW, Huntsville, AL
$875,000
14,626 Sq. Ft. on 1.31 acres
Great Re-Development Site or Shopping Center Investment - High Traffic Count & Frontage
Land - 539 Our Rd, Gulf Shores, AL
$4,999,500
5.89 acres
Excellent opportunity to purchase one of the largest undeveloped tracts on the Gulf Coast.
Multi-family - US Highway 280, Dadeville, AL
$450,000
33 acres
INVESTORS WANTED!
Others - 14 shadowood cir apt d , Birmingham, AL
$12,900
1,050 Sq. Ft.
Condo 2 Bedroom Only $12,900
Retail - 8200 Hwy 69 South, Tuscaloosa, AL
$2,400,000
6,000 Sq. Ft.
Commercial Sale includes entire parcels 36-06-14-0-005-001.032 / 36-06-14-0-005-001.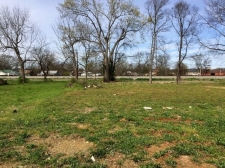 Land - 1020 HALL AVE., BESSEMER, AL
$12,000
NICE LEVEL LOT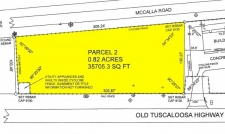 Land - 1818 4th Ave. SW, Bessemer, AL
$36,900
0.82 acres
COMMERCIAL PROPERTY-.82 ACRES( ALMOST 1 ACRE) GREAT LOCATION
Others - 4513 County Road 388, Cusseta, AL
$225,000
5.57 acres
Great investment opportunity with lots of income potential Low maintenance RV Park with 16 operation
---