---
Alabama's economy is driven by a variety of industries and agricultural industries all of which influence commercial real estate listings in the state. A variety of crops are grown in the Alabama, ranging from peaches and peanuts to such staple crops as corn, soybeans and grains, which drives strong demand for commercial rural land. Alabama's industrial sector is diverse with automotive manufacturers; such as Honda, Toyota, and BF Goodrich Tire. These companies and their industrial space have a large presence in the state. Steel production, lumber and NASA's George C. Marshall Space Flight Center are all major fixtures in Alabama's economy. Thus, industrial space is plentiful in the region.
Major cities include Birmingham, Mobile, Huntsville and Montgomery. Those interested in commercial real estate listings will be interested to learn that the state's population has grown considerably since 1990, jumping by nearly 20% in the last 20 years. Alabama's largest city is Birmingham with about 210,000 people, according to the 2010 Census, and the state capital is Montgomery. Office space, commercial property, retail space and investment property have all grown alongside Alabama's general population growth. Commercial real estate listings are plentiful in Alabama's largest cities such as Birmingham and Montgomery.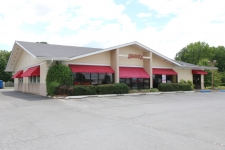 Retail - 7997 US Highway 431, Albertville, AL
$795,000
5,235 Sq. Ft.
Retail Building for Sale in Albertville - 5,235 SF
Retail - 671 Snow Street, Oxford, AL
$4,340,000
30,150 Sq. Ft. on 2.73 acres
Retail Building for Sale in Oxford - 30,150 SF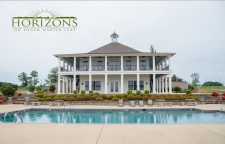 Land - Horizons on Logan Martin Lake, Pell City, AL
$2,999,000
22 acres
Land for Sale in Pell City - 22.0 acres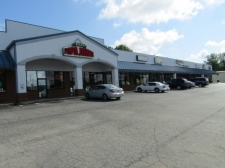 Retail - 1225 Snow Street, Oxford, AL
$2,955,000
27,050 Sq. Ft. on 1.15 acres
Retail Building for Sale in Oxford - 27,050 SF
---
Shopping Center - 2140 East University Drive, Auburn, AL
$1,875,000
18,000 Sq. Ft. on 3.2 acres
Retail Building for Sale in Auburn - 18,000 SF
Single Family - 480 Eucalyptus Ave, Florala, AL
$11,900
900 Sq. Ft. on 0.37 acres
Single Family Fixer Upper Only $11,900!
Single Family - 2203 Indiana Ave, Jasper, AL
$9,900
900 Sq. Ft. on 0.2 acres
Single Family Occupied Home Offered Below Wholesale Value Only $9,900.
---
Retail - 3171 Moffett Road, Mobile, AL
$650,000
1,390 Sq. Ft. on 0.33 acres
Retail Building for Sale in Mobile - 1,390 SF
Health Care - 220 South Orange Avenue, Eufaula, AL
$650,000
4,700 Sq. Ft. on 1.03 acres
Office Building for Sale in Eufaula - 4,700 SF
Multi-family - 3000 Ivy Avenue, Huntsville, AL
4 Building Apartment Complex with Onsite Property Manager and Laundry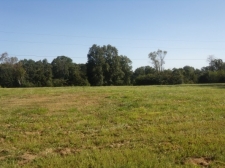 Land - 0 Jefferson Street, Athens, AL
5.29 Acres in the city limits near industry and railroad!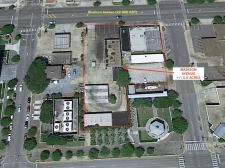 Retail - 300 Madison Avenue, Montgomery, AL
1,500 Sq. Ft. on 1 acres
Retail Building for Sale in Montgomery - 1,500 SF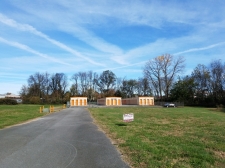 Others - 2120 Jonathan Drive, Huntsville, AL
$279,900
9,000 Sq. Ft. on 1.7 acres
Special Purpose Building for Sale in Huntsville - 9,000 SF
Land - Highway 53 & Toney Road, Toney, AL
$249,000
4.78 acres
Land for Sale in Toney - 4.78 acres
Retail - 200 Highway 231 S, Ozark, AL
$499,000
1,872 Sq. Ft. on 0.69 acres
Retail Building for Sale in Ozark - 1,872 SF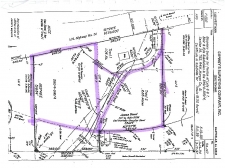 Land - 5520 Highway 31 South , Hartselle, AL
$165,000
7.8 acres
Land for Sale in Hartselle - 7.8 acres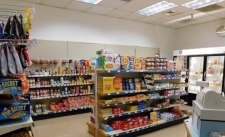 Retail - Scottsboro, Scottsboro, AL
$149,000
4,000 Sq. Ft.
#BUS-1036 Scottsboro, AL Liquor & C-Store
Retail - 500-634 East Patton Avenue, Montgomery, AL
$2,500,000
101,952 Sq. Ft. on 13.11 acres
Retail Building for Sale in Montgomery - 101,952 SF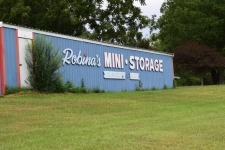 Multi-family - 13520 U.S. 231, Union Grove, AL
$350,000
8,940 Sq. Ft. on 5.18 acres
Multifamily Building for Sale in Union Grove
Land - Blue Spring Road, Huntsville, AL
22.82 acres
Land for Sale in Huntsville - 22.82 acres
---