---
Alabama's economy is driven by a variety of industries and agricultural industries all of which influence commercial real estate listings in the state. A variety of crops are grown in the Alabama, ranging from peaches and peanuts to such staple crops as corn, soybeans and grains, which drives strong demand for commercial rural land. Alabama's industrial sector is diverse with automotive manufacturers; such as Honda, Toyota, and BF Goodrich Tire. These companies and their industrial space have a large presence in the state. Steel production, lumber and NASA's George C. Marshall Space Flight Center are all major fixtures in Alabama's economy. Thus, industrial space is plentiful in the region.
Major cities include Birmingham, Mobile, Huntsville and Montgomery. Those interested in commercial real estate listings will be interested to learn that the state's population has grown considerably since 1990, jumping by nearly 20% in the last 20 years. Alabama's largest city is Birmingham with about 210,000 people, according to the 2010 Census, and the state capital is Montgomery. Office space, commercial property, retail space and investment property have all grown alongside Alabama's general population growth. Commercial real estate listings are plentiful in Alabama's largest cities such as Birmingham and Montgomery.
Land - 0 County Road 28, Foley, AL
$1,500,000
19 acres
Zoned Commercial B1-A. Approximately 610 Ft. of Road Frontage of Foley Beach Express and 310 Ft.
Office - 807 Avalon Ave, Muscle Shoals, AL
$400,000
7,831 Sq. Ft.
Retail or professional office space available in this convenient Muscle Shoals location (
Retail - 2315 Broad Ave, Lanett, AL
$399,000
6,000 Sq. Ft.
This building was formerly the Phantom Fireworks business.
Office - 342 Simmons Street, Elba, AL
$40,000
2,030 Sq. Ft.
EXCELLENT BUSINESS OPPORTUNITY ON THE SQUARE IN ELBA. GREAT LOCATION ACROSS FROM THE COURT HOUSE.
---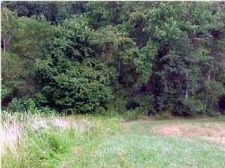 Land - 1146 N CO RD 39, #1, Chelsea, AL
$950,000
11 Sq. Ft.
Unzoned. Heart of Chelsea AL Parallels US Hwy280
Land - 0 Reeves, Dothan, AL
$195,000
4.96 acres
Block G Bama Dale SD Houston County Parcel 38-09-01-01-4-000-001.
Retail - 8171 US HWY 431, Albertville, AL
$745,000
Prime Commercial Property; 8171 US Hwy 431, Albertville, Al. Approx. 2.
---
Office - (No Address), Dothan, AL
$125,000
Three bedroom home zoned commercial on Hartford Hwy.
Others - Hwy 157, Cullman, AL
$595,000
GREAT POTENTIAL HERE FOR RETAIL.HIGH TRAFFIC COUNT.CLOSE TO 31 AND 157 TRAFFIC LIGHT.
Retail - 122 & 124 South Eufaula Avenue, Eufaula, AL
$99,500
6,594 Sq. Ft. on 0.27 acres
Great commercial location in Historic Eufaula Business District. Building 1 has 6,594 sq ft.
Office - 121 MCKINNON, New Brockton, AL
$19,000
7,500 Sq. Ft.
Once the hub of activity in downtown New Brockton, the Piggly Wiggly closed in the 1990's.
Others - 123 Sharon Blvd, Dora, AL
$475,000
5 Sq. Ft.
This land has older homeplace on property which was once used as a business.
Land - (No Address), Dothan, AL
$395,000
7.23 acres
Over seven acres with frontage on Highway 231 South
Land - (No Address), Dothan, AL
$160,000
2.11 acres
2.
Land - (No Address), Midland, AL
$630,000
8.3 acres
Hwy 231 and Mance Newton Road
Office - 113 & 115 MCKINNON Street, New Brockton, AL
$10,000
These two buildings are connected. They have been different businesses at different times.
Single Family - 135 Burrell Street, Florence, AL
$9,900
1,080 Sq. Ft. on 0.09 acres
Single Family Home Foreclosure: $9,900 Small Investment w/ Big Potential
Single Family - 1925 Saint Phillips St., Selma, AL
$8,900
2,376 Sq. Ft. on 0.12 acres
Single Family Fixer Upper $8,900 Handyman Special at Special Price!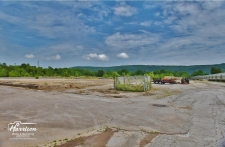 Land - 13111 South Memorial Parkway, Huntsville, AL
$1,600,000
25 acres
13111 South Memorial Parkway - Huntsville, Alabama
Land - Johns Rd - Research Park Blvd/Hwy 255, Huntsville, AL
$1,429,400
20.42 acres
Over 20 Acres Centrally Located To Madison, Redstone And Huntsville!
---