---
Alabama's economy is driven by a variety of industries and agricultural industries all of which influence commercial real estate listings in the state. A variety of crops are grown in the Alabama, ranging from peaches and peanuts to such staple crops as corn, soybeans and grains, which drives strong demand for commercial rural land. Alabama's industrial sector is diverse with automotive manufacturers; such as Honda, Toyota, and BF Goodrich Tire. These companies and their industrial space have a large presence in the state. Steel production, lumber and NASA's George C. Marshall Space Flight Center are all major fixtures in Alabama's economy. Thus, industrial space is plentiful in the region.
Major cities include Birmingham, Mobile, Huntsville and Montgomery. Those interested in commercial real estate listings will be interested to learn that the state's population has grown considerably since 1990, jumping by nearly 20% in the last 20 years. Alabama's largest city is Birmingham with about 210,000 people, according to the 2010 Census, and the state capital is Montgomery. Office space, commercial property, retail space and investment property have all grown alongside Alabama's general population growth. Commercial real estate listings are plentiful in Alabama's largest cities such as Birmingham and Montgomery.
Office - 807 Avalon Ave, Muscle Shoals, AL
$350,000
7,831 Sq. Ft.
Retail or professional office space available in this convenient Muscle Shoals location (
Land - 0 County Road 28, Foley, AL
$1,500,000
19 acres
Zoned Commercial B1-A. Approximately 610 Ft. of Road Frontage of Foley Beach Express and 310 Ft.
Retail - 3233 Wetumpka Hwy, Montgomery, AL
$750,000
8,700 Sq. Ft. on 7.5 acres
Fantastic investment opportunity on 7.
Office - 416-418 Glover Avenue, Enterprise, AL
$65,000
4,875 Sq. Ft.
Great investment opportunity on busy Glover Avenue.
---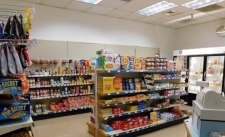 Retail - Scottsboro, Scottsboro, AL
$149,000
4,000 Sq. Ft.
#BUS-1036 Scottsboro, AL Liquor & C-Store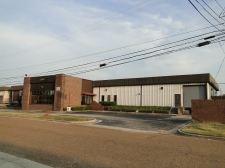 Industrial - 2103 West Ferry Way, Huntsville, AL
$695,000
12,060 Sq. Ft. on 0.57 acres
SMDC compliant manufacturing building for sale in Huntsville, AL
Office - 709 East Main Street, Albertville, AL
$260,000
2,898 Sq. Ft. on 3 acres
COMMERCIAL PROPERTY with approx. 3 acres for future expansion.
---
Others - 7093 Danville Road, Danville, AL
$270,000
2,914 Sq. Ft. on 4.4 acres
Great opportunity – convenience store with living quarters. Includes 4 Fuel pumps on 4.4 acres.
Others - 21 Boyd St, Montgomery, AL
$40,000
Former garage converted to living quarters.
Others - 305 South Orange Street, Eufaula, AL
$140,000
5,100 Sq. Ft. on 1.69 acres
Historic Commercial Building on South Orange Street. Former Ice/Coal House &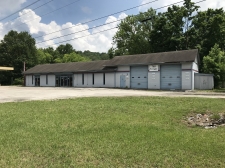 Retail - 109 Keel Mountain Road, Gurley, AL
$360,000
3,380 Sq. Ft. on 0.45 acres
RETAIL PROPERTY WITH HWY 72 EAST FRONTAGE IN HEART OF GURLEY
Office - 835 Ross Street, Heflin, AL
$1,995,000
10,619 Sq. Ft. on 1.09 acres
10,619± SF Bank Building - Formerly occupied by BB&T Five (5) Teller stations Four (4)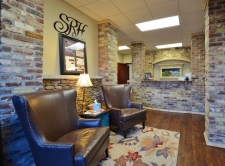 Industrial - 105 Von Braun Drive, Huntsville, AL
$875,000
10,362 Sq. Ft. on 1.13 acres
Exceptionally Constructed 10,000+ SqFt Commercial Building!
Office - 238 South Main Street, Arab, AL
$98,000
6,300 Sq. Ft. on 4.74 acres
GREAT BUSINESS OPPORTUNITY! 3 separate income producing rental spaces in this 6,300 sq. ft.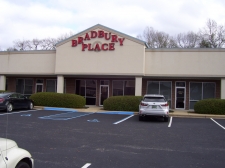 Business Park - 270 Interstate Commercial Place1#F, Prattville, AL
$850,000
8,125 Sq. Ft.
Hwy 14 W Business Complex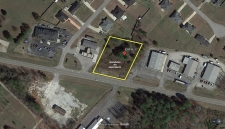 Land - 8289 AL Hwy 53, Toney, AL
$135,000
0.72 acres
High visibility lot with 157' frontage on Hwy 53.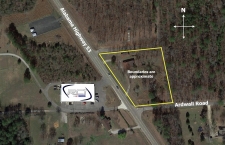 Land - 8304 AL HWY 53, Toney, AL
$145,000
1.98 acres
Commercial land with two existing structures and 393' (+/-) of frontage.
Retail - 3400 Ross Clark Circle, Dothan, AL
$795,000
9,500 Sq. Ft. on 2 acres
The building is gutted on the inside.
Office - 419 W Main Street, Dothan, AL
$222,000
4,000 Sq. Ft. on 0.47 acres
Former shoe store converted to office space. Still very open and flexible.
Single Family - 14 Shadowood Circle Apt D, Birmingham, AL
$5,900
1,050 Sq. Ft.
Alabama Condo Fixer Upper $5,900 (Requires Full Rehab)
---