---
Industrial - 16706 Hwy 431, Headland, AL
3,529 SqFt
Built for a medical office in 2011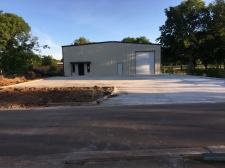 Multi-Use - 2404 Hall Ave., Huntsville, AL
$8/SqFt/Year
6,000 SqFt
New Construction 6000'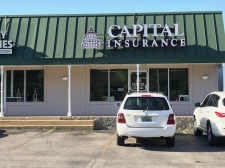 Office - 3016 University Dr. Suite D, Huntsville, AL
$1400/SqFt/Month
0-1,541 SqFt
FOR LEASE 3016 UNIVERSITY DR. STE D
Industrial - 3230 Ross Clark Cr, Dothan, AL
1,600 SqFt
one unit in a three unit complex end unit office floorplan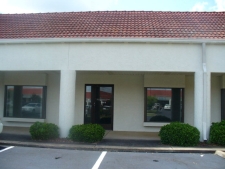 Industrial - 3201 Montgomery Highway, Dothan, AL
5,000 SqFt
Features Broadband, Public Utilities Located near Wiregrass Commons Mall. Lots of traffic. Suite #
Industrial - 4930 W State Hwy 52, Dothan, AL
1,500 SqFt
One unit in Taylor Plaza on Hwy 52 W, 4 offices, lobby/reception, two restrooms, and storage 1500 sf
Industrial - 117 S Industrial Blvd, Enterprise, AL
58,156 SqFt
4 Bldgs.
Industrial - 3680 W Main, Dothan, AL
6,120 SqFt
6,120 SQ FT of executive office space. 10 + offices, break room, elevator and possible furnishings.
Industrial - 193 S St. Andrews, Dothan, AL
4,409 SqFt
This is a re-development project in the historic Malone building lease space can be up to 4,409 sf r
Industrial - 3488 Ross Clark Circle, Dothan, AL
4,600 SqFt
This is a re-development project.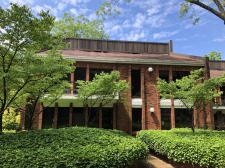 Office - 303 Williams Ave. Unit 622, Huntsville, AL
$17/SqFt/Year
1,250 SqFt
1,250 sq. ft. office condo for lease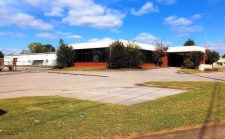 Office - 1101 Washington Street, Huntsville, AL
$6.5/SqFt/Year
29,160 SqFt
29160 sq. ft. office/warehouse space for lease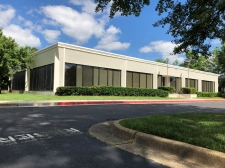 Office - 513 Sparkman Dirve, Huntsville, AL
$15.75/SqFt/Year
15,854 SqFt
Office/R&D property for lease near Research Park
Retail - 10300 Bailey Cove Road Suite 3, Huntsville, AL
$12.9/SqFt/Year
Suite 3 - 940 square feet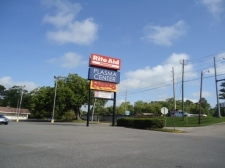 Shopping Center - 5301 Moffett Road, Mobile, AL
$6-8/SqFt/Year
1,229-8,873 SqFt
Overlook Shopping Center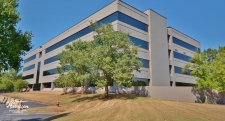 Office - 215 Wynn Drive, Huntsville, AL
$16.49-16.5/SqFt/Year
16,090 SqFt
16,000+ SqFt Class B Office Space Available In Cummings Research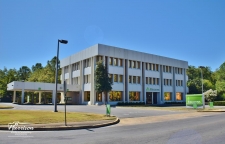 Office - 510 East Laurel Street, Scottsboro, AL
$5.79-5.8/SqFt/Year
2,500-20,000 SqFt
Class A Office Space In The Heart Of Scottsboro!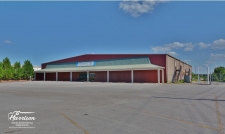 Retail - 7105 Hwy 72 West (Retail), Huntsville, AL
$11.99-12/SqFt/Year
21,000 SqFt
21,000 SqFt Retail Building On University Drive/Hwy 72!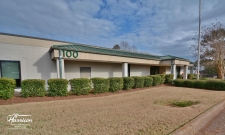 Office - 100 Research Blvd., Madison, AL
$7.99-8/SqFt/Year
20,066 SqFt
20,000+ SqFt Office Building In Madison Business Park! Great Location!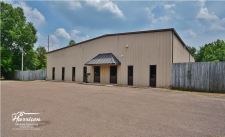 Industrial - 330 Green Cove Road, Huntsville, AL
$4449-4500/SqFt/Month
5,000 SqFt
5,000 SqFt Industrial Building In South Huntsville!
Alabama's economy is driven by a variety of industries all of which influence commercial real estate listings in the state. A variety of crops are grown in Alabama, ranging from peaches and peanuts to such staple crops as corn, soybeans and grains. Alabama's annual production is also driven by livestock products, accounting for about 82% of agricultural production. These two factors drive demand for rural land. Alabama's industrial sector is also diverse with automotive manufacturers; such as Hyundai, Honda, Toyota, Mercedes-Benz, and BF Goodrich Tire. These companies and their industrial space have a large presence in the state. Steel production, lumber and NASA's George C. Marshall Space Flight Center are all major fixtures in Alabama's economy. Thus, industrial space is plentiful in the region.
Major cities include Birmingham, Mobile, Huntsville and Montgomery. Those interested in commercial real estate listings will be interested to learn that the state's population has grown considerably since 1990, jumping by 12% in the last 20 years. Alabama's largest city is Birmingham with about 210,000 people, according to the 2010 Census, and the state capital is Montgomery. Office space, commercial property, retail space and investment property have all grown alongside Alabama's general population growth. Commercial real estate listings are plentiful in Alabama's largest cities.
---