---
Alabama's economy is driven by a variety of industries and agricultural industries all of which influence commercial real estate listings in the state. A variety of crops are grown in the Alabama, ranging from peaches and peanuts to such staple crops as corn, soybeans and grains, which drives strong demand for commercial rural land. Alabama's industrial sector is diverse with automotive manufacturers; such as Honda, Toyota, and BF Goodrich Tire. These companies and their industrial space have a large presence in the state. Steel production, lumber and NASA's George C. Marshall Space Flight Center are all major fixtures in Alabama's economy. Thus, industrial space is plentiful in the region.
Major cities include Birmingham, Mobile, Huntsville and Montgomery. Those interested in commercial real estate listings will be interested to learn that the state's population has grown considerably since 1990, jumping by nearly 20% in the last 20 years. Alabama's largest city is Birmingham with about 210,000 people, according to the 2010 Census, and the state capital is Montgomery. Office space, commercial property, retail space and investment property have all grown alongside Alabama's general population growth. Commercial real estate listings are plentiful in Alabama's largest cities such as Birmingham and Montgomery.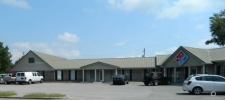 Office - 1812 Winchester Road, Suite B / Suite E, Huntsville, AL
Very nice, high traffic, Office/ Retail space. Call and ask for pricing.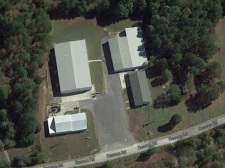 Multi-Use - 2165 Rescue Road, Union Grove, AL
$2/SqFt/Year
Four warehouse buildings.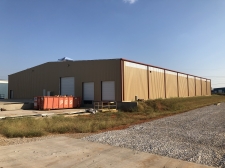 Industrial - 7323-B Greenbrier Road, Madison, AL
$5/SqFt/Year
15,000 SqFt
NEW 15,000 SQ. FT. Warehouse in Industrial Park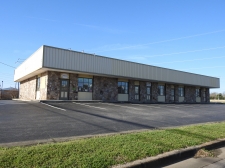 Retail - 8408 Whitesburg Drive, Huntsville, AL
$850-1975/SqFt/Month
1,000-2,000 SqFt
MULTI-TENANT OFFICE/RETAIL BUILDING WITH SUITES FOR LEASE
---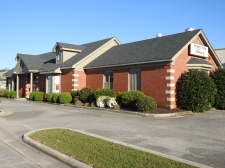 Retail - 831 Regal Drive SW , Huntsville, AL
$1.06/SqFt/Month
1,177 SqFt
EXCELLENT OFFICE/RETAIL SUITE LOCATED NEXT TO PARKWAY PLACE MALL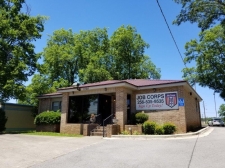 Office - 1008 Oakwood Avenue, Huntsville, AL
$9.5/SqFt/Year
2,743 SqFt
Newly Remodeled 2700+ SQ. FT. Office for Lease - $2,216/Per Month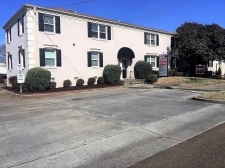 Office - 224 Rhett Avenue SW, Huntsville, AL
$13.72/SqFt/Year
1,836 SqFt
FOR LEASE: 2nd Floor of Nicely Renovated Office Space - 1,836 SF
---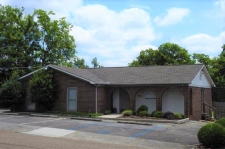 Office - 1002 Oakwood Avenue, Huntsville, AL
$4.47-4.6/SqFt/Month
87-1,690 SqFt
Multiple Suites Available for Lease in Office Convenient to Memorial Parkway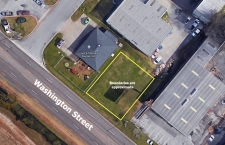 Land - 2082 Washington Street, Huntsville, AL
$275/SqFt/Month
Small annex lot with 75' street frontage for land lease only.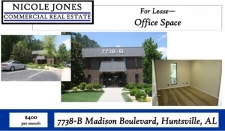 Office - 7738-B Madison Boulevard, Huntsville, AL
FOR LEASE 7738-B Madison Boulevard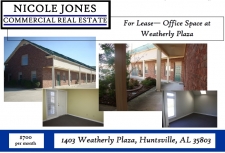 Office - 1403 Weatherly Plaza, Huntsville, AL
$12/SqFt/Year
650-2,500 SqFt
For Lease: Professional Office Space at Weatherly Plaza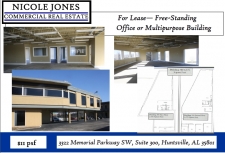 Office - 3322 Memorial Parkway SW, Suite 300, Huntsville, AL
$11/SqFt/Year
2,000-6,676 SqFt
Nicole Jones Commercial Real Estate: Office Suite for Lease Huntsville, AL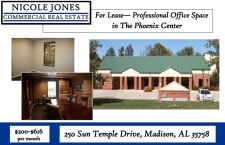 Office - 250 Sun Temple Drive, Madison, AL
$12/SqFt/Month
For Lease - Professional Office Space in the Phoenix Center
Retail - 1010 Heathland Drive, Huntsville, AL
$11.99-12/SqFt/Year
6,600 SqFt
Spacious 6,600 SqFt Restaurant With Retail And High Traffic Nearby!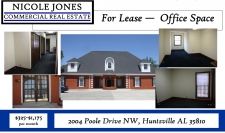 Office - 2004 Poole Drive NW, Huntsville, AL
$11/SqFt/Year
200-1,200 SqFt
Office Space in North Huntsville
Office - (No Address), Dothan, AL
$67500/SqFt/Year
1 SqFt
Commercial office building for lease in Dothan, AL.
Retail - (No Address), Dothan, AL
$1.25/SqFt/Month
7,418 SqFt
Retail building for lease in Dothan, AL.
Office - (No Address), Dothan, AL
$0.73/SqFt/Month
4,500 SqFt

Retail - (No Address), Headland, AL
$1.28/SqFt/Month
3,529 SqFt

Retail - (No Address), Dothan, AL
$0.75/SqFt/Month
800 SqFt

---