---
Alabama's economy is driven by a variety of industries and agricultural industries all of which influence commercial real estate listings in the state. A variety of crops are grown in the Alabama, ranging from peaches and peanuts to such staple crops as corn, soybeans and grains, which drives strong demand for commercial rural land. Alabama's industrial sector is diverse with automotive manufacturers; such as Honda, Toyota, and BF Goodrich Tire. These companies and their industrial space have a large presence in the state. Steel production, lumber and NASA's George C. Marshall Space Flight Center are all major fixtures in Alabama's economy. Thus, industrial space is plentiful in the region.
Major cities include Birmingham, Mobile, Huntsville and Montgomery. Those interested in commercial real estate listings will be interested to learn that the state's population has grown considerably since 1990, jumping by nearly 20% in the last 20 years. Alabama's largest city is Birmingham with about 210,000 people, according to the 2010 Census, and the state capital is Montgomery. Office space, commercial property, retail space and investment property have all grown alongside Alabama's general population growth. Commercial real estate listings are plentiful in Alabama's largest cities such as Birmingham and Montgomery.
Industrial - 174 Export Circle NW, Huntsville, AL
$5.5-6.5/SqFt/Year
8,000-17,600 SqFt
Industrial warehouse perfect for vehicle rental or repair, construction office, etc. Total combined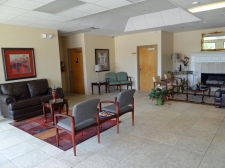 Office - 117 Wholesale Avenue, Huntsville, AL
$10.96-12.21/SqFt/Year
285-1,577 SqFt
Huntsville Office Space for Lease - 5 spaces available from 285 SF to 1,577 SF
Shopping Center - 27453 Capshaw Road, Athens, AL
$10/SqFt/Year
2,534 SqFt
Athens Retail Space for Lease - 1 space available from 2,534 SF to 2,534 SF
Retail - 2601 North Memorial Parkway, Huntsville, AL
$4/SqFt/Year
25,000 SqFt
For Lease! High traffic Retail Strip Center Located At 2601 N Memorial Parkway and Max Luther Drive!
---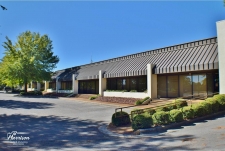 Office - 1555 The Boardwalk, Huntsville, AL
$12.5/SqFt/Year
13,280 SqFt
For Lease! Over 13,000 Square Feet Available In Office/Retail Building Near The Interchange Of Hwy 2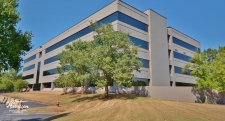 Office - 215 Wynn Drive, Huntsville, AL
$16.5/SqFt/Year
14,053 SqFt
14,053 Square Footage, Full Service, Class "B" Office Space Available In Cummings Research
Multi-Use - 400 Govenors Drive, Huntsville, AL
$22/SqFt/Year
7,825 SqFt
Located on the main boulevard of Huntsville's Medical District, this 7,825 square foot building will
---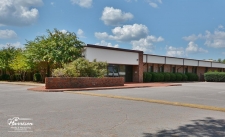 Office - 4912 Research Drive, Huntsville, AL
$9/SqFt/Year
10,000 SqFt
10,000 Square Footage, Full Service, Class "B" Office Space Available Located In Cummings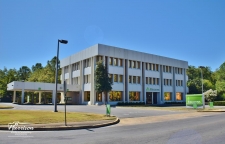 Office - 510 East Laurel Street, Scottsboro, AL
$6/SqFt/Year
12,898 SqFt
Class A Office Space In The Heart Of Scottsboro!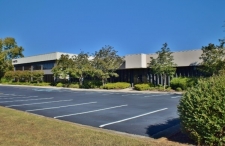 Office - 401 Wynn Drive, Huntsville, AL
$9.45/SqFt/Year
20,000 SqFt
"Heavy" Office With Several Conference Rooms And Kitchen Areas For Lease!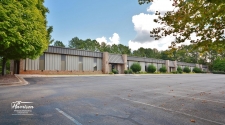 Others - 4940 Research Drive, Huntsville, AL
$9/SqFt/Year
12,000 SqFt
12,000 Leasable Square Feet Located In Cummings Research Park East On 3.5 Acres!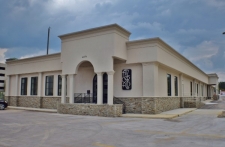 Multi-Use - 407 St. Clair Ave., Huntsville, AL
$1.83/SqFt/Year
4,910 SqFt
For Lease! Nearly 5,000 Square Feet In The Medical District of Huntsville!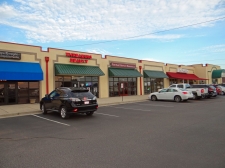 Shopping Center - 401 Hughes Road, Madison, AL
$12.5/SqFt/Year
1,240 SqFt
Madison Retail Space for Lease - 1 space available from 1,240 SF to 1,240 SF

Office - 2225 Drake Avenue, Huntsville, AL
$9-9.38/SqFt/Year
1,600-3,200 SqFt
Huntsville Office Space for Lease - 3 spaces available from 1,600 SF to 3,200 SF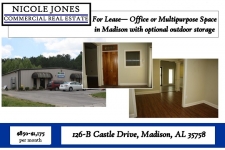 Office - 126-B Castle Drive, Madison, AL
$0.85/SqFt/Month
1,000 SqFt
For Lease- Office or Multipurpose Space in Madison, Alabama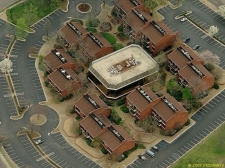 Office - 303 Williams Avenue SW Suites 412 & 512, Huntsville, AL
$12/SqFt/Year
2,500-5,000 SqFt
Huntsville Office Space for Lease - 2 spaces available from 2,500 SF to 5,000 SF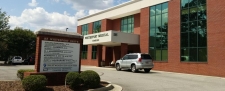 Health Care - 185 Whitesport Drive, Suite 6, Huntsville, AL
$18/SqFt/Year
1,850 SqFt
Huntsville Office Space for Lease - 1 space available from 1,850 SF to 1,850 SF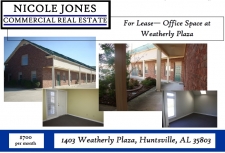 Office - 1403 Weatherly Plaza, Huntsville, AL
$0.88-1.01/SqFt/Month
650-2,500 SqFt
For Lease Professional Office Space at Weatherly Plaza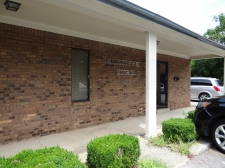 Retail - 1626 Pulaski Pike, Huntsville, AL
1,180-1,220 SqFt
Huntsville Retail Space for Lease - 2 spaces available from 1,180 SF to 1,220 SF
Retail - 404 East Meighan Boulevard, Gadsden, AL
1,500-6,000 SqFt
Gadsden Retail Space for Lease - 1 space available from 1,500 SF to 6,000 SF
---