---
Office - 44 Hughes Road, Madison, AL
$18/SqFt/Year
Office suites available Hughes Road is a heavily traveled divided four lane arterial street running
Industrial - 208 Nypro Lane, Dothan, AL
99,971 SqFt
fully heated/cooled facility rent is $1.
Industrial - 117 S Industrial Blvd, Enterprise, AL
58,156 SqFt
4 Bldgs.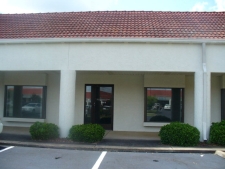 Industrial - 3201 Montgomery Highway #15, Dothan, AL
5,000 SqFt
Features Broadband, Public Utilities Located near Wiregrass Commons Mall. Lots of traffic. Suite #
---
Industrial - 3680 W Main, Dothan, AL
6,120 SqFt
6,120 SQ FT of executive office space. 10 + offices, break room, elevator and possible furnishings.
Industrial - 857-865 Honeysuckle, Dothan, AL
600 SqFt
These are office suites, not homes. 600 sf vacancy $450 (includes water) or 725 sf vacancy $550 (
Industrial - 3201 Montgomery Hwy #13-14, Dothan, AL
4,000 SqFt
Dogwood Ct at 3201 Montgomery Hwy Suites 13-14 approx 4000 sf nice office space rent is gross amount
---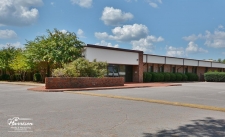 Office - 4912 Research Drive, Huntsville, AL
$9.95-10/SqFt/Year
40,000 SqFt
40,000 SqFt, Class B Office Space Available. Located In Cummings Research Park.
Retail - 10300 Bailey Cove Road Suite 5, Huntsville, AL
$14.27/SqFt/Year
1000 square feet available at Creekside Corners in south Huntsville. Base lease rate is $11.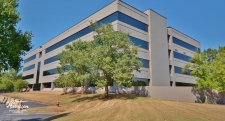 Office - 215 Wynn Drive, Huntsville, AL
$16.49-16.5/SqFt/Year
16,090 SqFt
16,000+ SqFt Class B Office Space Available In Cummings Research
Retail - 1420 Paramount Drive Suite B, Huntsville, AL
$15.6/SqFt/Year
Located at the signalized intersection of University Drive and Paramount Drive. Just west of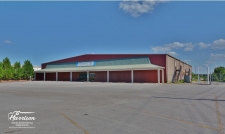 Retail - 7105 Hwy 72 West (Retail), Huntsville, AL
$11.99-12/SqFt/Year
21,000 SqFt
21,000 SqFt Retail Building On University Drive/Hwy 72!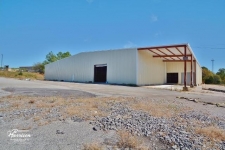 Industrial - 7105 Hwy 72 West (Warehouse/Storage), Huntsville, AL
$4.94-4.95/SqFt/Year
19,700 SqFt
Nearly 20,000 SqFt Warehouse & Storage Buildings On University Drive/Hwy 72!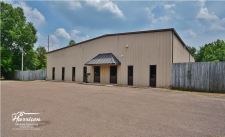 Industrial - 330 Green Cove Road, Huntsville, AL
$4449-4500/SqFt/Month
5,000 SqFt
5,000 SqFt Industrial Building In South Huntsville!
Office - 27365 Pollard Road, Daphne, AL
$8.02/SqFt/Year
1,646 SqFt
Nice office space located close to Hwy 98. Easy access onto Pollard Rd.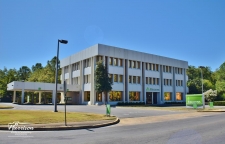 Office - 510 East Laurel Street, Scottsboro, AL
$5.79-5.8/SqFt/Year
2,500-20,000 SqFt
Class A Office Space In The Heart Of Scottsboro!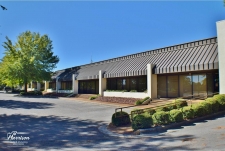 Office - 1555 The Boardwalk, Huntsville, AL
$12.49-12.5/SqFt/Year
10,480 SqFt
For Lease! Over 10,000 Square Feet Available In Office/Retail Building Near The Interchange Of Hwy 2
Retail - 2601 North Memorial Parkway, Huntsville, AL
$5.99-6/SqFt/Year
15,000-25,000 SqFt
For Lease! High traffic Retail Strip Center Located At 2601 N Memorial Parkway and Max Luther Drive!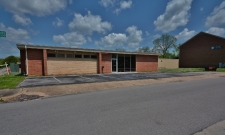 Office - 815 Franklin Street, Huntsville, AL
$19/SqFt/Year
2,100 SqFt
Located just 1 block from Huntsville Hospital!! GREAT LOCATION!!
Retail - 1010 Heathland Drive, Huntsville, AL
$11.99-12/SqFt/Year
6,600 SqFt
Spacious 6,600 SqFt Restaurant With Retail And High Traffic Nearby!
Alabama's economy is driven by a variety of industries and agricultural industries all of which influence commercial real estate listings in the state. A variety of crops are grown in the Alabama, ranging from peaches and peanuts to such staple crops as corn, soybeans and grains, which drives strong demand for commercial rural land. Alabama's industrial sector is diverse with automotive manufacturers; such as Honda, Toyota, and BF Goodrich Tire. These companies and their industrial space have a large presence in the state. Steel production, lumber and NASA's George C. Marshall Space Flight Center are all major fixtures in Alabama's economy. Thus, industrial space is plentiful in the region.
Major cities include Birmingham, Mobile, Huntsville and Montgomery. Those interested in commercial real estate listings will be interested to learn that the state's population has grown considerably since 1990, jumping by nearly 20% in the last 20 years. Alabama's largest city is Birmingham with about 210,000 people, according to the 2010 Census, and the state capital is Montgomery. Office space, commercial property, retail space and investment property have all grown alongside Alabama's general population growth. Commercial real estate listings are plentiful in Alabama's largest cities such as Birmingham and Montgomery.
---