---
In terms of landmass, Alaska simply dwarfs every other state. When contrasted to the size of the Continental United States, Alaska is nothing short of immense. Purchased from Russia in 1867, Alaska stands as America's last geographic frontier. It is the least densely populated state in the United States, and one of the least densely populated areas on the planet. However, there is still quality investment property in the state.


While Juneau stands as the capital of Alaska, the bulk of the commercial real estate listings can be found in Anchorage. Alaska has a population of approximately 710,000, according to the 2010 Census, and about half of that population is located in the Anchorage area.


Due to its geography and abundance of natural resources, Alaska enjoys a healthy economy. Fishing and the oil and gas industry are major players in the Alaskan economy. The Trans-Alaska Pipeline can pump millions of barrels of oil every single day, and Alaska provides the United States with a sizable percentage of its oil needs. Office space, retail space and commercial realty are plentiful as a result of Alaska's healthy economy and large supply of energy resources.
Others - 609 3RD STREET, Fairbanks, AK
$800,000
10,000 Sq. Ft. on 0.92 acres
The old Campbell Sports, Alaska Athletic Club & Fairbanks Tent/Tarp.
Resort - 000 Katmai National Park, Iliamna, AK
$10,800,000
120 acres
Unusual and Exotic Alaska Property - 120 Acre Fishing/Hunting Lodge
Retail - 0000 Retail Location, Anchorage, AK
$700,000
Longstanding retail outdoors business with a strong record of sales and profits. If you have been d
Others - 537 E 14th, Anchorage, AK
$219,900
1,700 Sq. Ft. on 0.16 acres
This unique style duplex is located in historic downtown Anchorage!
---
Retail - Alaska's Boardwalk Lodge, Thorne Bay, AK
$4,250,000
Parcel ID: Thorne Bay Subdivision. Block 5, lots: 7,8,9,10,12,13,14, & 15.
Retail - 3101 Penland Parkway, Anchorage, AK
$2,950,659
The building is on a ground lease that expires February 28,2046.
Retail - 7611 Debarr Rd., Anchorage, AK
$2,500,000
The lease rate with all FF&E is $12,134.00/month. The restaurant has closed.
---
Industrial - 2205 East Parks Highway, Wasilla, AK
$692,610
1.06 acres
TWN SQ ADD #1 Tract 1 Wasilla, 1.06 acres, level, commercial.
Land - 2205 East Parks Highway, Wasilla, AK
$495,000
1.06 acres
Parcel ID#: TWN SQ ADD #1 Tract 1 Wasilla. Topography: Level. Zoning: Commercial.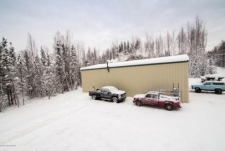 Business - 21735 W Parks Highway, Houston, AK
$350,000
0.06 acres
ABSOLUTELY INCREDIBLE ONCE IN A LIFE TIME DEAL.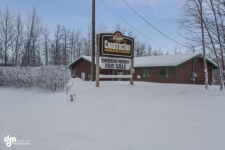 Business - 5300 E Dunbar Drive , Wasilla, AK
$322,000
0.04 acres
WASILLA, AK COMMERCIAL PROPERTY FOR SALE - 1656SQFT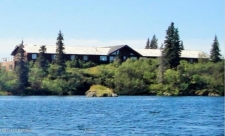 Business - 890 Kokhanok Falls Lodge , Iliamna, AK
$1,700,000
0.25 acres
COMMERCIAL PROPERTY, FOR SALE IN ILIAMNA, AK (11000SQFT)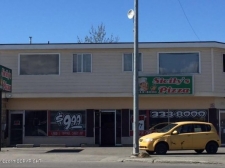 Business - 3200 Spenard Road , Anchorage, AK
$749,900
0.11 acres
ANCHORAGE, AK COMMERCIAL PROPERTY FOR SALE - 4642SQFT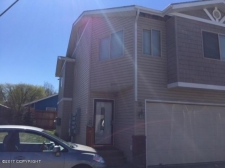 Multi-family - 2702 Mcrae Road , Anchorage, AK
$547,000
0.11 acres
ANCHORAGE, AK MULTIPLEX FOR SALE - 6 UNIT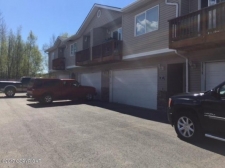 Multi-family - 2010 E 73rd Avenue , Anchorage, AK
$940,000
1428 acres
ANCHORAGE, AK MULTIPLEX FOR SALE - 4 UNIT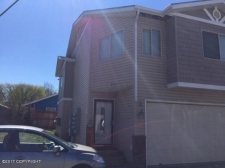 Multi-family - 2700 Mcrae Rd , Anchorage, AK
$1,799,000
0.36 acres
ANCHORAGE, AK MULTIPLEX FOR SALE - 8 UNIT
Industrial - 3331 Ffth Wheel, Fairbanks, AK
$750,000
1 acres
Large Shop for sale 7000 sq ft With 2 Other out buildings
Business - 3331 Ffth Wheel, Fairbanks, AK
$700,000
7,000 Sq. Ft. on 1 acres
Large Shop for sale 7000 sq ft With 2 Other out buildings
Business - 3331 Ffth Wheel, Fairbanks, AK
$750,000
7,000 Sq. Ft. on 1 acres
Large Shop for sale 7000 sq ft With 2 Other out buildings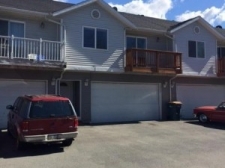 Single Family - 2022 E 73rd Avenue , Anchorage, AK
$219,000
1428 acres
GREAT TOWN HOUSE STYLE CONDO
---