---
Others - 37133 Funny River Road, Soldotna, AK
$175,000
Great opportunity for someone looking to start a business in the Funny River area.
Others - 000 No Real Property, Soldotna, AK
$425,000
950 Sq. Ft.
Most Restaurants fail within the 1st 3 years, This is the number 1 BBQ restaurant in the State &
Others - 25600 S Lake Louise Road, Glennallen, AK
$1,250,000
6,600 Sq. Ft.
Turn key operation of Lake Louise Lodge that is located in the heart of Alaska with prime lake front
Land - 51835 Dykstra Avenue, Kasilof, AK
$19,500
5.16 acres
KALIFORNSKY BEACH FRONTAGE OF 5.16 ACRES!
Land - L5 B4 Commerce Avenue, Nikiski/north Kenai, AK
$9,900
0.8 acres
COMMERCIAL LOTS between Kenai & North Kenai. This lot is .80 of an acre on a Borough maintained rd.
Land - 000 Gerrard Avenue, Soldotna, AK
$169,900
33 acres
One of the best large parcels of land left that is close to Soldotna, close to the Sterling Highway
Land - 14609 E Whispering Birch Circle, Willow, AK
$39,900
243,065 Sq. Ft. on 5.58 acres
Awesome commercial/residential lot on the Parks Hwy that backs up to state land!!
Land - 36280 Robinson Loop Road, Sterling, AK
$1,000,000
160 acres
160 acre parcel for sale with Commercial potential. Priced @ $6,250 an acre!
Land - Mile 63.5 Parks Highway, Willow, AK
$135,000
27.18 acres
Look at all the highway frontage and so close to Nancy Lake recreational area!
Land - 3658 Forest Glen Drive, Homer, AK
$290,000
1.1 acres
Prime Sterling hwy frontage lot in Homer with beautiful ocean view all utilities to the lot.
Land - 66417 Alder Avenue, Ninilchik, AK
$49,500
0.92 acres
Nice level lot with thick gravel pad covering almost the entire acre.
Land - 3055 S Old Glenn Highway, Palmer, AK
$130,000
2.44 acres
Great visibility and location right on the Old Glenn Highway! Perfect for business.
Land - 1971 N Broadway Drive, Wasilla, AK
$120,000
0.94 acres
Two half acre lots available at the corner of Midtown Drive and Broadway Drive.
Land - L5 B3 Commerce Avenue, Nikiski/north Kenai, AK
$9,900
0.8 acres
COMMERCIAL LOTS between Kenai & North Kenai. 3 lots sold separately or together. This lot is .
Land - L4 B3 Commerce Avenue, Nikiski/north Kenai, AK
$14,900
0.75 acres
COMMERCIAL LOTS between Kenai & North Kenai. 3 lots sold separately or together. This lot is .
Resort - 000 Katmai National Park, Iliamna, AK
$6,400,000
6,100 Sq. Ft. on 120 acres
High-End Fishing Lodge On 120 Acres In Katmai National Park, Alaska - World Class Rainbow Trout
Industrial - 3345 Fifth Wheel Street, Fairbanks, AK
$224,900
2,720 Sq. Ft. on 1 acres
1440 square foot shop with 16' ceilings built in 2014. 10'x12' door & 12'x14' door.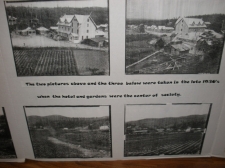 Resort - Central, Alaska, Central, AK
$1,500,000
18 acres
Arctic Circle Hot Springs
Others - 32596 Nash Road, Seward, AK
$650,000
5.5 acres
This 2 Bedroom home includes the house, cabin, greenhouse, freezer shed, & 5.
Others - 35348 K B Drive, Soldotna, AK
$1,209,600
1.84 acres
HUGE INVESTMENT POTENTIAL. Good rental history with long term tenants.
In terms of landmass, Alaska simply dwarfs every other state. When contrasted to the size of the Continental United States, Alaska is nothing short of immense. Purchased from Russia in 1867, Alaska stands as America's last geographic frontier. It is the least densely populated state in the United States, and one of the least densely populated areas on the planet. However, there is still quality investment property in the state.
While Juneau stands as the capital of Alaska, the bulk of the commercial real estate listings can be found in Anchorage. Alaska had a population of approximately 710,000, according to the 2010 Census (estimated to be 740,000 in 2019), and about half of that population is located in the Anchorage area.
Due to its geography and abundance of natural resources, Alaska enjoys a healthy economy. Fishing and the oil and gas industry are major players in the Alaskan economy. The Trans-Alaska Pipeline can pump millions of barrels of oil every single day, and Alaska accounts for around 25% of the United States total oil production. Office space, retail space and commercial realty are plentiful as a result of Alaska's healthy economy and large supply of energy resources.
---