---
Industrial - 3055 COLLEGE ROAD, Fairbanks, AK
$299,900
1,640 Sq. Ft.
Great log building ready for anything your heart desires. There is a bathroom and full basement.
Others - 12110 Business Boulevard, Eagle River, AK
$240,000
Ready to go! Walk into a great location and rock and roll. All set up with everything you need.
Office - 29 COLLEGE ROAD UNITS 1, 2, 3, and 4, Fairbanks, AK
$399,900
LOCATION.... LOCATION.... LOCATION..... 2,785 square feet with College Road Frontage.
Industrial - 131 Santa Claus Lane, North Pole, AK
$239,900
1,302 Sq. Ft. on 0.23 acres
The heart of North Pole is waiting for you at 131 & 133 S Santa Claus Ln.
Industrial - 3342/3344 Chena Hot Spring Road, Fairbanks, AK
$89,000
4,692 Sq. Ft. on 4.46 acres
Location, location, location with Great exposure.
Industrial - 1521 Hilton Avenue, Fairbanks, AK
$1,400,000
4,056 Sq. Ft.
Great like new building, originally used as an assisted living facility.
Land - NHN 30th AVENUE, Fairbanks, AK
$395,000
8.23 acres
Great piece of Commercial land, with Highway frontage, H2O/Sewer/Gas Available .
Land - LOT 1C Old Richardson Highway, North Pole, AK
$44,900
4.66 acres
Gravel pit surrounded by potential building lots in North Pole, city water and sewer access, high ac
Industrial - 1905 Livengood Avenue, Fairbanks, AK
$950,000
10,000 Sq. Ft. on 0.46 acres
Great building in Phillips Field Area, warehouse space and office space, as well as a 4 bedroom apar
Industrial - 1200 QUEEN'S WAY, Fairbanks, AK
$650,000
7,091 Sq. Ft. on 1.17 acres
Location, location, location!
Industrial - 7201 Jewel Lake, Anchorage, AK
$1,800,000
1,250 Sq. Ft. on 0.88 acres
Sell based on health reasons. Big Mike's gas station &
Industrial - N/A PARKS HIGHWAY, NENANA, AK
$399,900
2,832 Sq. Ft. on 2.9 acres
Exciting Business Opportunity awaits......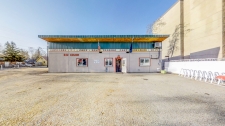 Retail - 309 2nd ave, Fairbanks, AK
$595,000
1,882 Sq. Ft. on 0.3 acres
Downtown Freestanding Gem
Industrial - 3331 Fifth Wheel st, Fairbanks, AK
$695,000
7,000 Sq. Ft. on 1 acres
Large Warehouse
Land - 1800 Fern Street, Wasilla, AK
$180,000
1.01 acres
Nice commercial lot off of Fern with Cottonwood Creek frontage!
Others - 927 S Cobb Street, Palmer, AK
$215,000
0.14 acres
Downtown Palmer-excellent location for this historical charming property, originally built as a Palm
Others - 43783 Kenai Spur Highway, Nikiski/north Kenai, AK
$399,900
0.7 acres
Great Business location with endless possibilities!
Others - 25600 S Lake Louise Road, Glennallen, AK
$1,100,000
6,600 Sq. Ft.
Alaska Lodge turn key operation of Lake Louise Lodge that is located in the heart of Alaska with pri
Hotel - 118 Lincoln St., Sitka, AK
$2,950,000
24,000 Sq. Ft. on 8923 acres
Priced To Sell! Newly Renovated & Profitable Historic Hotel & Restaurant
Industrial - 859 LAKLOEY DRIVE, North Pole, AK
$2,800,000
12,820 Sq. Ft. on 6.36 acres
VWCI (Valley Water Company INC)
In terms of landmass, Alaska simply dwarfs every other state. When contrasted to the size of the Continental United States, Alaska is nothing short of immense. Purchased from Russia in 1867, Alaska stands as America's last geographic frontier. It is the least densely populated state in the United States, and one of the least densely populated areas on the planet. However, there is still quality investment property in the state.
While Juneau stands as the capital of Alaska, the bulk of the commercial real estate listings can be found in Anchorage. Alaska had a population of approximately 710,000, according to the 2010 Census (estimated to be 740,000 in 2019), and about half of that population is located in the Anchorage area.
Due to its geography and abundance of natural resources, Alaska enjoys a healthy economy. Fishing and the oil and gas industry are major players in the Alaskan economy. The Trans-Alaska Pipeline can pump millions of barrels of oil every single day, and Alaska accounts for around 25% of the United States total oil production. Office space, retail space and commercial realty are plentiful as a result of Alaska's healthy economy and large supply of energy resources.
---