---
Land - 2681 Old Richardson Highway, North Pole, AK
$59,900
1.16 acres
Commercial building lot on frontage road in North Pole, city water and sewer, highway access and wal
Land - LOT 1C Old Richardson Highway, North Pole, AK
$44,900
4.66 acres
Gravel pit surrounded by potential building lots in North Pole, city water and sewer access, high ac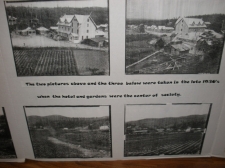 Resort - Central, Alaska, Central, AK
$1,500,000
18 acres
Arctic Circle Hot Springs
Others - $$$ No Real Prop Business For Sale, Soldotna, AK
$425,000
950 Sq. Ft.
Most Restaurants fail within the 1st 3 years, This is the number 1 BBQ restaurant in the State &
Industrial - 1905 Livengood Avenue, Fairbanks, AK
$950,000
10,000 Sq. Ft. on 0.46 acres
Great building in Phillips Field Area, warehouse space and office space, as well as a 4 bedroom apar
Industrial - 3345 Fifth Wheel Street, Fairbanks, AK
$234,900
2,720 Sq. Ft. on 1 acres
1440 square foot shop with 16' ceilings built in 2014. 10'x12' door & 12'x14' door.
Others - 32596 Nash Rd, Seward, AK
$650,000
5.5 acres

Industrial - 3865 PEGER ROAD, Fairbanks, AK
$77,500
5,173 Sq. Ft. on 0.94 acres
Heavy industrial lot, just under an acre on Peger Road!
Bed Breakfast - 1470 Westmoreland Avenue, Fairbanks, AK
$799,000
8,254 Sq. Ft. on 13.5 acres
Enjoy the Northern Lights during the winter with your guests.
Industrial - 859 LAKLOEY DRIVE, North Pole, AK
$2,800,000
12,820 Sq. Ft. on 6.36 acres
VWCI (Valley Water Company INC)
Industrial - 131 Santa Claus Lane, North Pole, AK
$239,900
1,302 Sq. Ft. on 0.23 acres
The heart of North Pole is waiting for you at 131 & 133 S Santa Claus Ln.
Industrial - 3342/3344 Chena Hot Spring Road, Fairbanks, AK
$98,500
4,692 Sq. Ft. on 4.46 acres
Location, location, location with Great exposure.
Industrial - 1521 Hilton Avenue, Fairbanks, AK
$1,400,000
4,056 Sq. Ft.
Great like new building, originally used as an assisted living facility.
Others - 805 Cook Dr, Kenai, AK
$230,000
2.51 acres
CALLING ALL INVESTORS! Amazing Air B&B/VRBO opportunity! 2.
Others - 25600 S Lake Louise Rd, Glennallen, AK
$1,250,000
6,600 Sq. Ft.
Turn key operation of Lake Louise Lodge that is located in the heart of Alaska with prime lake front
Others - 1.5 Mile Haines Hignway, Haines, AK
$1,600,000
Golfing in Southeast Alaska Welcome to one of the most unique golf courses in the world!
Resort - 000 Katmai National Park, Iliamna, AK
$10,800,000
6,100 Sq. Ft. on 120 acres
Unusual and Exotic Alaska Property - 120 Acre Fishing/Hunting Lodge
Hotel - 118 Lincoln St., Sitka, AK
$2,900,000
24,000 Sq. Ft. on 8923 acres
Priced To Sell! Newly Renovated & Profitable Historic Hotel & Restaurant
Retail - 19194 Sterling Hwy., Cooper Landing, AK
$1,800,000
6,511 Sq. Ft.
PROFITABLE Cooper Landing, AK Convenience Store
Motel - Mile 79 Richardson Hwy., Copper Center, AK
$1,899,999
8,000 Sq. Ft. on 16 acres
Historic Lodge/Hotel in Copper Center, Alaska on the Tonsina River
In terms of landmass, Alaska simply dwarfs every other state. When contrasted to the size of the Continental United States, Alaska is nothing short of immense. Purchased from Russia in 1867, Alaska stands as America's last geographic frontier. It is the least densely populated state in the United States, and one of the least densely populated areas on the planet. However, there is still quality investment property in the state.
While Juneau stands as the capital of Alaska, the bulk of the commercial real estate listings can be found in Anchorage. Alaska had a population of approximately 710,000, according to the 2010 Census (estimated to be 740,000 in 2019), and about half of that population is located in the Anchorage area.
Due to its geography and abundance of natural resources, Alaska enjoys a healthy economy. Fishing and the oil and gas industry are major players in the Alaskan economy. The Trans-Alaska Pipeline can pump millions of barrels of oil every single day, and Alaska accounts for around 25% of the United States total oil production. Office space, retail space and commercial realty are plentiful as a result of Alaska's healthy economy and large supply of energy resources.
---