---
Arizona is a large and diverse state with nearly 6.4 million people according to the 2010 Census. This large population gives rise to a wide-variety of commercial real estate listings of various types. Arizona might be known for its great winter weather, but there is much more to this diverse and interesting state than sunny days. Arizona is home to several large cities including Phoenix, Tucson, Mesa, Chandler, Scottsdale and Tempe. By far the largest city in the state is Phoenix, which is home to a vast assortment of industrial space, commercial reality, retail space and office space.


The largest employer in Arizona is Wal-Mart; however, the state's diverse economy means that there are many employers of various sizes with commercial property and retail space. This fast growing state has a diverse economy and remains a major mining center and producer of cotton. The warm winter weather and geographical wonders, such as the Grand Canyon, further stimulates the state's economy in the form of tourism. Rich in resources, natural beauty and a wonderful winter climate, Arizona continues to enjoy population growth. The state has a variety of commercial property and commercial real estate listings available.
Others - 116 Pinal St, Cottonwood, AZ
$875,000
0.61 acres
Don't miss this opportunity! Prime piece of real estate located in the heart of Old Town Cottonwood.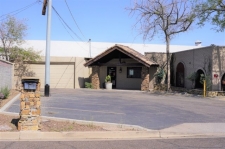 Retail - 9235 N 13th Ave, Phoenix, AZ
$385,000
18,299 Sq. Ft. on 0.45 acres
Large Commercial Building For Sale with Seller Financing - Favorable Terms - Brokers Protected
Office - 853 S. Ty Rd, Kingman, AZ
$119,500
2,432 Sq. Ft.
Commercial Building with close on/off Highway 40 access. Over 2.5 acres here to expand.
Land - 803 W Buckeye Rd 6, Phoenix, AZ
$100,000
Commercial Lot
---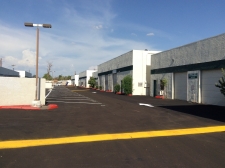 Industrial - 431 S Stapley, Mesa, AZ
$2,650,000
28,000 Sq. Ft. on 1.68 acres
28 Unit Multi-Tenant Industrial Park in the heart of Mesa For Sale.
Others - 5402 W Glendale Avenue, Glendale, AZ
$1,990,000
12,800 Sq. Ft.
Cash Cow for an Owner/Operator or Passive Income Investor. 8% CAP Rate!
Others - 3800 Western Drive, Cottonwood, AZ
$319,000
4,470 Sq. Ft.
Commercial - Cottonwood, AZ
---
Others - 1802 E Fir St,, Cottonwood, AZ
$260,000
1,499 Sq. Ft. on 0.32 acres
Zoned C-1 directly across the street from Mingus Union HS, this property can be utilized for a wide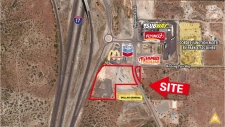 Retail - SWC Stagecoach Trail & Hitching Post Way, Cordes Lakes, AZ
4 acres
GATEWAY TO NORTHERN ARIZONA/PADS AVAILABLE IN CORDES JUNCTION - CALL FOR PRICING
Retail - 334 E Main St, Springerville, AZ
$95,000
2,749 Sq. Ft. on 0.63 acres
Highway frontage with this building that will give you options for office or retail.
Others - 1145 W Frontage Road, Rio Rico, AZ
$277,000
2,533 Sq. Ft. on 0.22 acres
Office - Rio Rico, AZ
Others - 911 Lake Havasu Ave Unit 106, Lake Havasu City, AZ
$109,000
1,250 Sq. Ft. on 0.03 acres
Front unit in the Havasu Commerce Center. Nice investment property. Good return on investment.
Others - 94 London Bridge Rd 405, Lake Havasu City, AZ
$319,900
BEAUTIFUL CHANNEL CONDO STEPS FROM THE BEACH. SPLIT DUAL MASTER BEDROOM FLOOR PLAN.
Office - 8410 W Thomas Rd Unit 136, Phoenix, AZ
$947,000
3,285 Sq. Ft.
Fully Leased Medical Investment Opportunity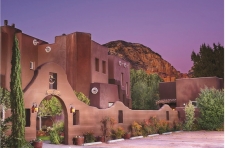 Resort - 35 Hozoni Drive, Sedona, AZ
$8,750,000
18,660 Sq. Ft. on 1.12 acres
Boutique B&B Hotel For Sale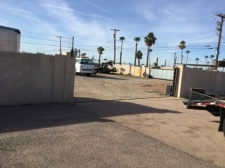 Others - 2105 W Superstition Blvd, Apache Junction, AZ
$644,000
2,078 Sq. Ft. on 36945 acres
Zoned B1 General Commercial. 3 rental units and 1 office. Price includes 3 parcels for a total of ap
Others - 941 N Santa Cruz Street N, Nogales, AZ
$275,000
7,073 Sq. Ft. on 0.96 acres
Other - Nogales, AZ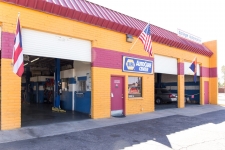 Retail - 2357 W Broadway Rd, Mesa, AZ
$525,000
3,900 Sq. Ft. on 0.42 acres
Fully Leased Auto Repair Shop
Others - 178 MAIN ST, Yuma, AZ
$740,000
9960 acres
OFFICE - Yuma, AZ
Others - 675 Cottonwood St, Cottonwood, AZ
$975,000
0.55 acres

---