---
Arizona is a large and diverse state with nearly 6.4 million people according to the 2010 Census. This large population gives rise to a wide-variety of commercial real estate listings of various types. Arizona might be known for its great winter weather, but there is much more to this diverse and interesting state than sunny days. Arizona is home to several large cities including Phoenix, Tucson, Mesa, Chandler, Scottsdale and Tempe. By far the largest city in the state is Phoenix, which is home to a vast assortment of industrial space, commercial reality, retail space and office space.


The largest employer in Arizona is Wal-Mart; however, the state's diverse economy means that there are many employers of various sizes with commercial property and retail space. This fast growing state has a diverse economy and remains a major mining center and producer of cotton. The warm winter weather and geographical wonders, such as the Grand Canyon, further stimulates the state's economy in the form of tourism. Rich in resources, natural beauty and a wonderful winter climate, Arizona continues to enjoy population growth. The state has a variety of commercial property and commercial real estate listings available.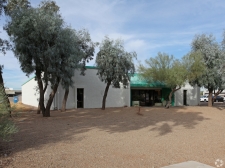 Industrial - 17816 North 25th Ave, Phoenix, AZ
$1,100,000
9,360 Sq. Ft. on 1 acres
Industrial Building For Sale - Seller Will Finance This 9,360 SF Manufacturing building is 100% air-
Others - 5916 Simpier Ln, Casa Grande, AZ
$110,000
Commercially zoned, miscellaneous use.
Office - 613 Hall St., Kingman, AZ
$249,900
4,600 Sq. Ft.
Excellent location! 4600 SQ. FT. All brick construction AS-IS.
Others - 9744 W Bell Road, Sun City, AZ
$1,950,000
10,627 Sq. Ft.
Located in the robust Arrowhead submarket, just 1.
---
Others - 734 S MESA ST, San Luis, AZ
$205,000
5750 acres
OTHER - San Luis, AZ
Others - 9744 W Bell Road, Sun City, AZ
$19,483
10,627 Sq. Ft.
Located in the robust Arrowhead submarket, just 1.
Multi-Use - 905 South Beeline Hwy, Payson, AZ
$499,000
1,164 Sq. Ft. on 0.17 acres
Prime Store Front Location
---
Others - 1926 Acoma Blvd, Lake Havasu City, AZ
$510,000
5,000 Sq. Ft. on 0.34 acres
General Commercial Zoning on Acoma Blvd W
Others - 434 S Beeline Hwy, Payson, AZ
$569,000
Good investment property in the middle of Payson's business district.
Land - 2129 S Dewey Rd, Golden Valley, AZ
$12,000
GREAT MOUNTAIN VIEWS ON THIS 2.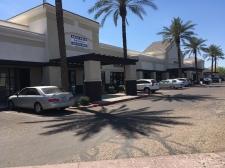 Retail - 1275 E Baseline Road, Gilbert, AZ
$4,590,000
GILBERT RETAIL INVESTMENT SALE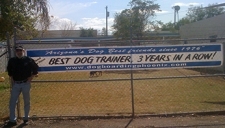 Industrial - 1633 e rairdan ln, Phoenix, AZ
900 Sq. Ft. on 0.25 acres
1/4 acre+900sq.' building
Land - 4200 & 4220 N. Stockton Hill Rd, Kingman, AZ
$479,000
3.42 acres
Land Value Only.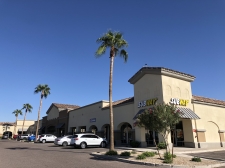 Retail - 7641 E Guadalupe Road, Mesa, AZ
20851 acres
SHOPS & PADS IN NEWLY RENOVATED MESA SHOPPING CENTER - CALL FOR PRICING
Industrial - 2930 S. Shari Avenue, YUMA, AZ
$3
2 Lots, 1.25 Acres each. Located in light industrial park. Both have street access, asking $2.60
Land - 213 W Main St 4, Payson, AZ
$289,000
Location, Location, Location,Here's the place to build your dream business.
Others - 316 W MAIN ST, Somerton, AZ
$179,900
OFFICE - Somerton, AZ
Others - 412 E Wickenburg Way FRNT, Wickenburg, AZ
$889,000
2,591 Sq. Ft.
Location location location, This property has the ideal location for traffic moving in and out of Wi
Others - 178 MAIN ST, Yuma, AZ
$640,000
9960 acres
OFFICE - Yuma, AZ
Others - 600 E Fry Boulevard, Sierra Vista, AZ
$449,000
0.45 acres
Real Estate Only - Sierra Vista, AZ
---