---
Arizona is a large and diverse state with nearly 6.4 million people according to the 2010 Census. This large population gives rise to a wide-variety of commercial real estate listings of various types. Arizona might be known for its great winter weather, but there is much more to this diverse and interesting state than sunny days. Arizona is home to several large cities including Phoenix, Tucson, Mesa, Chandler, Scottsdale and Tempe. By far the largest city in the state is Phoenix, which is home to a vast assortment of industrial space, commercial reality, retail space and office space.


The largest employer in Arizona is Wal-Mart; however, the state's diverse economy means that there are many employers of various sizes with commercial property and retail space. This fast growing state has a diverse economy and remains a major mining center and producer of cotton. The warm winter weather and geographical wonders, such as the Grand Canyon, further stimulates the state's economy in the form of tourism. Rich in resources, natural beauty and a wonderful winter climate, Arizona continues to enjoy population growth. The state has a variety of commercial property and commercial real estate listings available.
Multi-family - 5020 N 21st Ave, Phoenix, AZ
$349,000
EXC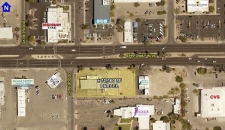 Retail - 3700 E. Speedway Blvd., Tucson, AZ
$990,000
30,360 Sq. Ft.
SEC of Speedway Blvd and Dodge
Others - 979 W Mariposa Road, Nogales, AZ
$849,900
1.69 acres
Industrial - Nogales, AZ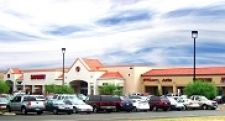 Retail - SEC of La Canada Dr. & Duval Mine Rd. Sahuarita, Arizona, Tucson, AZ
$500,000
34,332 Sq. Ft.
Sahuarita Palms PLaza PAD
---
Others - 178 MAIN ST, Yuma, AZ
$575,000
9960 acres
OFFICE - Yuma, AZ
Others - 2335 E. Northern Ave, Kingman, AZ
$199,900
1,800 Sq. Ft.
200' Frontage on Northern Ave for your Commercial Venture. Upgraded Commercial Building.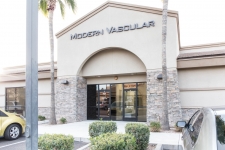 Health Care - 535 E McKellips, Mesa, AZ
$3,506,843
7,008 Sq. Ft.
Office Building for Sale in Mesa - 7,008 SF
---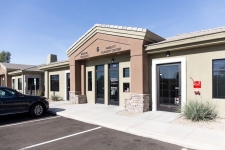 Office - 11851 N 51st Ave Bldg G, Glendale, AZ
$3,995,200
6,162 Sq. Ft.
Office Building for Sale in Glendale - 6,162 SF
Office - 1950 E Southern Avenue, Tempe, AZ
$3,783,193
22,568 Sq. Ft. on 3.05 acres
Office Building for Sale in Tempe - 22,568 SF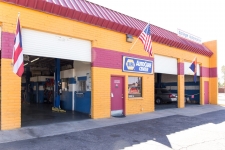 Retail - 2357 W Broadway Rd, Mesa, AZ
$525,000
3,900 Sq. Ft. on 0.42 acres
Fully Leased Auto Repair Shop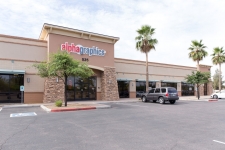 Retail - 535 W Baseline Rd, Mesa, AZ
$2,216,000
13,296 Sq. Ft. on 1.39 acres
Retail/Office Plaza Investment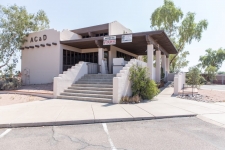 Office - 1355 McQueen , Gilbert, AZ
$550,000
3,416 Sq. Ft. on 0.78 acres
3416 SF Office Building for Sale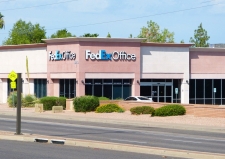 Retail - 1820 S. Power Rd., Mesa, AZ
$2,950,000
6,580 Sq. Ft. on 38354 acres
Freestanding FedEx Office
Others - 2479 N Grand Ave, Nogales, AZ
$280,000
2.67 acres
Industrial - Nogales, AZ
Others - 2479 N Grand Ave, Nogales, AZ
$300,000
6.2 acres
Industrial - Nogales, AZ
Others - 2479 N Grand Ave, Nogales, AZ
$210,000
0.1 acres
Industrial - Nogales, AZ
Others - 2479 N Grand Ave, Nogales, AZ
$160,000
1 acres
Industrial - Nogales, AZ
Others - 2479 N Grand Ave, Nogales, AZ
$160,000
1 acres
Industrial - Nogales, AZ
Retail - 3436 N COUNTRY CLUB ROAD, TUCSON, AZ
$1,695,811
9,000 Sq. Ft. on 0.81 acres
DOLLAR GENERAL - RARE INVESTMENT OPPORTUNITY NNN CAP RATE: 6.34 ANNUAL OPERATING INCOME: $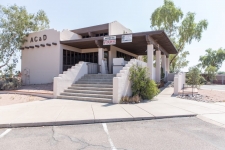 Office - 1355 , Gilbert, AZ
$550,000
3,416 Sq. Ft. on 0.78 acres
3416 SF Office Building for Sale
---