---
Arizona is a large and diverse state with nearly 6.4 million people according to the 2010 Census. This large population gives rise to a wide-variety of commercial real estate listings of various types. Arizona might be known for its great winter weather, but there is much more to this diverse and interesting state than sunny days. Arizona is home to several large cities including Phoenix, Tucson, Mesa, Chandler, Scottsdale and Tempe. By far the largest city in the state is Phoenix, which is home to a vast assortment of industrial space, commercial reality, retail space and office space.


The largest employer in Arizona is Wal-Mart; however, the state's diverse economy means that there are many employers of various sizes with commercial property and retail space. This fast growing state has a diverse economy and remains a major mining center and producer of cotton. The warm winter weather and geographical wonders, such as the Grand Canyon, further stimulates the state's economy in the form of tourism. Rich in resources, natural beauty and a wonderful winter climate, Arizona continues to enjoy population growth. The state has a variety of commercial property and commercial real estate listings available.
Others - 979 W Mariposa Road, Nogales, AZ
$849,900
1.69 acres
Industrial - Nogales, AZ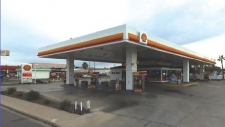 Retail - 17027 N Cave Creek Road, Phoenix, AZ
1,569 Sq. Ft. on 0.64 acres
BELL ROAD CORRIDOR PAD AVAILABLE FOR SALE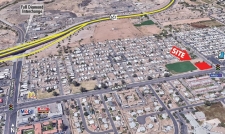 Retail - 16 W McKellips Road, Mesa, AZ
29145 acres
PRIME HARD CORNER PAD FOR SALE IN MESA - CALL FOR PRICING
Others - TBD Main Street, Springerville, AZ
$85,000
COMMERCIAL PROPERTY 2 PARCELS, PLENTY OF PARKING FROM MAIN STREET TO APACHE ON THE WEST.
---
Office - 578 N. Main Street, Eagar, AZ
$300,000
Commercial building used in the past for Northland Pioneer College.
Others - 2335 E. Northern Ave, Kingman, AZ
$199,900
1,800 Sq. Ft.
200' Frontage on Northern Ave for your Commercial Venture. Upgraded Commercial Building.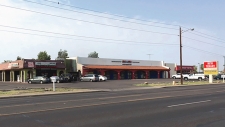 Retail - 7223 W Indian School Road, Phoenix, AZ
$1,399,000
16,300 Sq. Ft. on 41454 acres
VALUE ADD RETAIL BUILDING FOR SALE - CALL FOR PRICING
---
Multi-family - 232 E Cuahutemoc St, San Luis, AZ
$1,800,000
32 identical 2 bedroom, 1 bath, 600SF apartments in eight 4-plexes.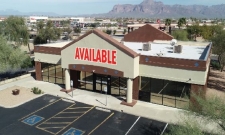 Retail - 400 S Idaho Road, Apache Junction, AZ
4,819 Sq. Ft. on 1.17 acres
FREESTANDING BUILDING FOR SALE OR LEASE - CALL FOR PRICING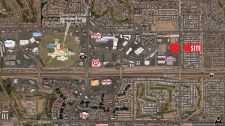 Land - SWC Sossaman Road & Hampton Avenue, Mesa, AZ
3 acres
EAST VALLEY COSTCO PADS AVAILABLE - CALL FOR PRICING
Others - Hualapai Mountain Road 054A, Kingman, AZ
$895,000
5.84 acres
Great Location To Create Your Business On. The corners of Eastern St. and Washington St.
Others - Hualapai Mountain Road 001, Kingman, AZ
$505,000
4.15 acres
Great Location To Build Your Business On.... The corners of Washington St. and Adams St.
Others - 434 S Beeline Highway, Payson, AZ
$465,000
Good investment property in the middle of Payson's business district.
Others - 108 Garrels Drive, Payson, AZ
$450,000
Rare opportunity on this C3 Commercial that is grandfathered in;
Others - 700 W Airport Road, Payson, AZ
$950,000
Large warehouse/office by Payson Regional Airport. Freestanding 10200 sqft.
Others - SWC 9th St & Peart Rd, Casa Grande, AZ
$280,000
Petite retail corner between Lowes and Home Depot just off major retail corridor, with permit-ready
Others - 611 E 1st St, Casa Grande, AZ
$592,000
One of a kind impressive Commercial Building, quality construction, free span building easily conver
Others - 1923 N Trekell Rd, Casa Grande, AZ
$250,000
Building consists of 2060 sq ft with waiting area, office area, conference area, several private off
Retail - 110-120 E Southern Ave, Mesa, AZ
$1,325,000
14,628 Sq. Ft. on 1.44 acres
Owner investment property for sale. Owner Carry back possibility. Industrial and office space.
Others - 30 Acoma S Blvd Unit 106, Lake Havasu City, AZ
$89,700
997 Sq. Ft.
Investment opportunity. Currently leased through September 2019 along with Unit 109.
---