---
Arizona is a large and diverse state with nearly 6.4 million people according to the 2010 Census. This large population gives rise to a wide-variety of commercial real estate listings of various types. Arizona might be known for its great winter weather, but there is much more to this diverse and interesting state than sunny days. Arizona is home to several large cities including Phoenix, Tucson, Mesa, Chandler, Scottsdale and Tempe. By far the largest city in the state is Phoenix, which is home to a vast assortment of industrial space, commercial reality, retail space and office space.


The largest employer in Arizona is Wal-Mart; however, the state's diverse economy means that there are many employers of various sizes with commercial property and retail space. This fast growing state has a diverse economy and remains a major mining center and producer of cotton. The warm winter weather and geographical wonders, such as the Grand Canyon, further stimulates the state's economy in the form of tourism. Rich in resources, natural beauty and a wonderful winter climate, Arizona continues to enjoy population growth. The state has a variety of commercial property and commercial real estate listings available.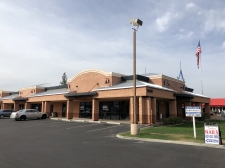 Retail - 3031 E. Indian School Rd, Phoenix, AZ
620-7,136 SqFt
Squaw Peak Commercial Center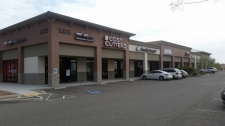 Retail - 3325 S Ave 8E, Yuma, AZ
$1757.27-1980.9/SqFt/Year
1,100-1,240 SqFt
Amazing retail space in East Yuma. We offer ready to move in spaces as well as built to suit.
Office - 281 W 24th St, Yuma, AZ
$533-1272/SqFt/Month
147-937 SqFt
Office space in Century Plaza. Different sizes to meet all your needs. Utilities included in rent!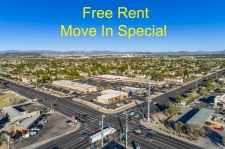 Retail - 18635 N. 35th Avenue, Phoenix, AZ
1,300-2,600 SqFt
Space for lease.1300-2600SF.Located in busiest shopping plaza in north central Phoenix.Available n
---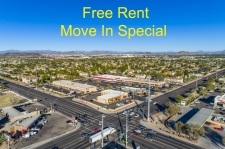 Shopping Center - 3414 W. Union Hills Dr., Phoenix, AZ
1,025-5,125 SqFt
Space for lease.1025-5125SF.Located in busiest shopping plaza in north central Phoenix.Available now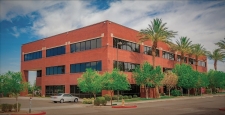 Health Care - 2270 South Ridgeview Drive, Yuma, AZ
$1.75/SqFt/Month
Promed Medical Office for Lease
Retail - NWC 67th Avenue & Camelback Road , Glendale, AZ
1,500-5,225 SqFt
LOS ALTOS RANCH MARKET SHOPPING CENTER - CALL FOR PRICING
---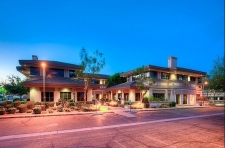 Health Care - 7032 E Cochise Rd, Scottsdale, AZ
$24.5/SqFt/Year
4,399 SqFt
Shea Corporate Medical Plaza Bldg A Medical Office for Lease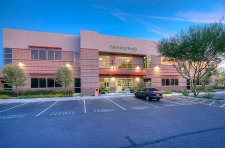 Health Care - 16222 N 59th Ave,, Glendale, AZ
$23-27/SqFt/Month
2,000 SqFt
Arrowhead Professional Park Medical Office for Lease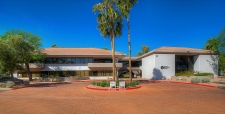 Health Care - 9700 N 91st St, Scottsdale, AZ
$28/SqFt/Month
Mountain View Medical Office for Lease
Retail - 1940 W Indian School Road, Phoenix, AZ
1,763-7,310 SqFt
Shop Space in Food City Anchored Center - CALL FOR PRICING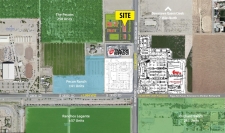 Shopping Center - N of NWC Riggs Rd & Ellsworth Rd, Queen Creek, AZ
1,500-15,000 SqFt
Queen Creek Retail Space for Lease - 1 space available from 1,500 SF to 15,000 SF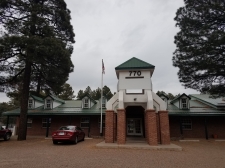 Retail - 770 E White Mountain Blvd, Pinetop-Lakeside, AZ
$1.04/SqFt/Month
1,066-1,947 SqFt
Pinetop Retail Space for Lease - 2 spaces available from 1,066 SF to 1,947 SF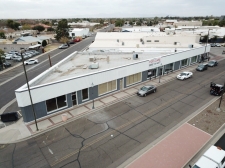 Shopping Center - 8201-8227 W Grand Ave, Peoria, AZ
$1.05/SqFt/Month
2,555-3,538 SqFt
Peoria Retail Space for Lease - 2 spaces available from 2,555 SF to 3,538 SF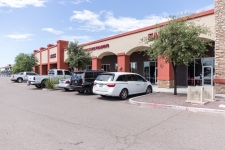 Shopping Center - 1522 S Gilbert Rd, Gilbert, AZ
$1.42/SqFt/Month
2,500 SqFt
Gilbert Retail Space for Lease - 1 space available from 2,500 SF to 2,500 SF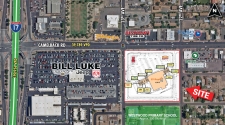 Retail - 2223 W Camelback Rd, Phoenix, AZ
3,000 SqFt
WESTWOOD ON CAMELBACK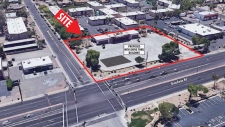 Retail - 2311 W Broadway Road, Mesa, AZ
5,300 SqFt
PRIME MESA INTERSECTION / NEW BUILDING WITH DRIVE THRU ENDCAP - CALL FOR PRICING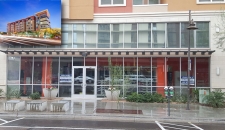 Retail - 977 E Apache Boulevard, Tempe, AZ
1,080 SqFt
THE DISTRICT ON APACHE - CALL FOR PRICING
Others - 4833 E Marconi Avenue, Scottsdale, AZ
2,588 SqFt
Other (See Remarks) - Scottsdale, AZ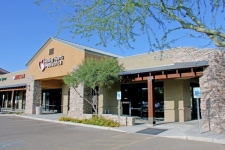 Retail - NEC Ocotillo Road & Ellsworth Road, Queen Creek, AZ
1,551-2,115 SqFt
RETAIL SPACE AVAILABLE IN HEART OF QUEEN CREEK
---