---
Office - 2223 W Pecos Road Suite 12, Chandler, AZ
$2.50 SqFt/Month
Beautifully updated office space in the heart of South Chandler. Space includes three (3)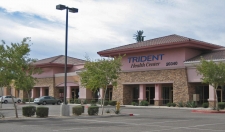 Retail - NWC Lake Pleasant Road & Beardsley Road, Peoria, AZ
1,045-1,573 SqFt
PLEASANT PROMENADE - CALL FOR PRICING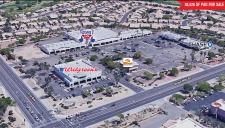 Retail - NEC 91st Avenue & Union Hills, Peoria, AZ
1,045-29,098 SqFt
91ST AVENUE & UNION HILLS SHOPPING CENTER - CALL FOR PRICING
Others - 409 S San Francisco Street, Flagstaff, AZ
$7,500 Month
3,000 SqFt
Rise and shine!
Office - 2651 W Guadalupe Rd, Mesa, AZ
$450-3,040 Month
634-1,520 SqFt
Professional Offices For Lease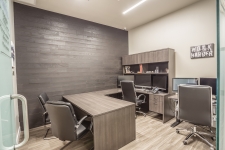 Office - 1324 n Farrell Ct, Suite 109, Gilbert, AZ
$700-800 Month
100-400 SqFt
Individual Executive Offices
Industrial - 2016 N 1st Street, Flagstaff, AZ
$4,950 Month
1,500 SqFt
Finally, the search is over for adequate mid-sized warehouse space.
Industrial - 2222 W. Parkside Lane Suite 122, Phoenix, AZ
$14.50 SqFt/Year
Coldwell Banker Commercial is pleased to offer this Ideal first floor office/warehouse unit featurin
Retail - 17200 W. Bell Road, Surprise, AZ
$9.50 SqFt/Year
Attention all restauranteurs, caterers and food/event service companies.
Office - 2200 W Bethany Home Rd, Phoenix, AZ
$12.50 SqFt/Year
1,370-3,700 SqFt
Medical Office Condos for Lease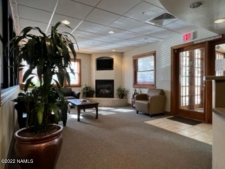 Office - 1030 San Francisco ST #120/130, Flagstaff, AZ
3,000 SqFt
Spectacular sub-lease opportunity for class A office space that could serve many types of users, fro
Office - 1071 E Old Canyon Court, Flagstaff, AZ
$4,750 Month
1,900 SqFt
Can't find suitable commercial office space? Either to big or too small?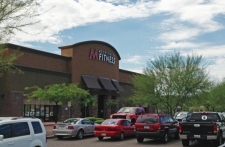 Retail - SEC 27th Avenue & Carefree Highway, Phoenix, AZ
1,460-8,571 SqFt
NORTH CANYON VILLAGE - CALL FOR PRICING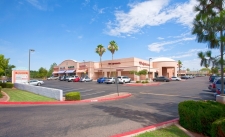 Retail - 7000 N 16th Street, Phoenix, AZ
1,061-2,334 SqFt
2,334 SF ENDCAP AND 1,061 SF SUITE - LAST 2 SPACES AVAILABLE - CALL FOR PRICING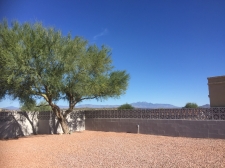 Multi-Use - Studio Terrace, 11873 N Saguaro Blvd, Fountain Hills, AZ
$18-30 SqFt/Year
250-3,000 SqFt
Garden and Studio/Office Space for Lease
Others - 1071 E Old Canyon CT, Flagstaff, AZ
$4,500 Month
10,000 SqFt
Can't find a commercial kitchen for straight lease?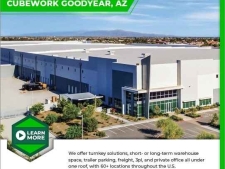 Industrial - 575 S 143rd Avenue, Goodyear, AZ
300-50,000 SqFt
Flexible Warehouse and Office Space
Industrial - 2355 N Steves BLVD Suite D, Flagstaff, AZ
Mid-size warehouse plus office and mezzanine. Professional industrial building has one vacancy.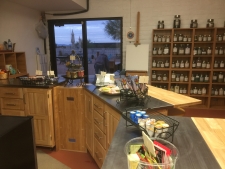 Multi-Use - 11873 N Saguaro Blvd, Fountain Hills, AZ
$18-22 SqFt/Year
400-3,800 SqFt
Studio/Office with 3000 sq ft walled garden/yard
Others - 824 W Route 66, Flagstaff, AZ
$18 SqFt/Year
16,000 SqFt
What if you were presented with the opportunity to open your business knowing that there were over 7
Arizona is a large and diverse state with an estimated 7.2 million people in 2019, up from the 6.4 million people in the 2010 census. This large population gives rise to a wide-variety of commercial real estate listings of various types. Arizona might be known for its great winter weather, but there is much more to this diverse and interesting state than sunny days. Arizona is home to several large cities including Phoenix, Tucson, Mesa, Chandler, Scottsdale and Tempe. By far the largest city in the state is Phoenix, which is home to a vast assortment of industrial space, commercial reality, retail space and office space.
The largest private sector employer in Arizona is Wal-Mart; however, the state's diverse economy means that there are many employers of various sizes with commercial property and retail space. This fast growing state has a diverse economy and remains a major mining center and producer of cotton. The warm winter weather and geographical wonders, such as the Grand Canyon, further stimulates the state's economy in the form of tourism. Rich in resources, natural beauty and a wonderful winter climate, Arizona continues to enjoy population growth. The state has a variety of commercial property and commercial real estate listings available.
---