---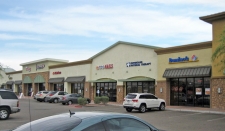 Retail - 6213 S Miller Road, Buckeye, AZ
$4,540,000
21,011 Sq. Ft.
BUCKEYE RETAIL CENTER FOR SALE
Others - 979 W Mariposa Road, Nogales, AZ
$848,900
1.69 acres
Industrial - Nogales, AZ
Others - 941 N N Santa Cruz Street, Nogales, AZ
$225,000
7,073 Sq. Ft. on 0.1 acres
Office - Nogales, AZ
Others - 1340 N Mariposa Road, Nogales, AZ
$500,000
0.82 acres
Industrial - Nogales, AZ
Others - 121 W Ellis Street, Nogales, AZ
$379,000
929 Sq. Ft. on 0.38 acres
Retail - Nogales, AZ
Others - 337 W Mariposa Road, Nogales, AZ
$1,200,000
3,219 Sq. Ft. on 0.6 acres
Retail - Nogales, AZ
Others - 3231 N Grand Avenue, Nogales, AZ
$2,500
3,867 Sq. Ft. on 0.09 acres
Office - Nogales, AZ
Others - 3241 N Grand Avenue D, Nogales, AZ
$1,200
2,000 Sq. Ft. on 0.05 acres
Other - Nogales, AZ
Others - 28311 E LOS ANGELES AVE, Wellton, AZ
$135,000
COMMERCIAL - Wellton, AZ
Land - 18255 Hwy 89, Peeples Valley, AZ
$126,000
Look at this Beautiful parcel of land!! 3 acres in Peeples Valley. The views are breath taking.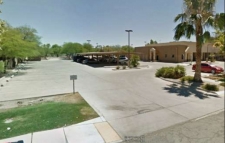 Health Care - 875 N Kolb Rd, Tucson, AZ
$1,422,000
Office and Medical Building Site for Sale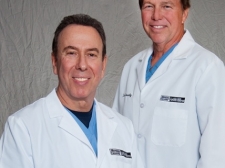 Health Care - Moretsky Cassidy LASIK, Phoenix, AZ, AZ
At Moretsky Cassidy LASIK Vision Correction Center, skilled LASIK surgeons and doctors provide Blade
Land - Burm Boulevard, Dateland, AZ
$13,000

Others - 681 Lake Havasu Ave, Lake Havasu City, AZ
$899,900
0.53 acres
Looking to move to Lake Havasu City full time and own your own business?
Land - 51181 60 1 2 Street, Salome, AZ
$38,000
Here is a great opportunity to own 20 acres of flat usable land near the town of Brenda.
Others - 7725 N US 89, Flagstaff, AZ
$599,000
7,653 Sq. Ft. on 1.87 acres
1.
Land - 23485 Mountainaire Drive, Yarnell, AZ
$34,880
Great opportunity to own your own 1.12 acre parcel in the quaint mountain town of Yarnell.
Others - 12625 N Saguaro Boulevard Unit 104, Fountain Hills, AZ
$149,000
700 Sq. Ft.
One of the most popular tourist destinations and locations in the Valley &
Office - 8501 N 51st Ave 8509, Glendale, AZ
$256,000
3,827 Sq. Ft. on 0.04 acres
End Cap on a hard corner. Great visibility. Dental office -Ample parking. Easy access.
Land - 67036 Moodie Lane, Salome, AZ
$2,995
8851 square-foot lot located in the Castle Lakes subdivision in Salome.
Arizona is a large and diverse state with an estimated 7.2 million people in 2019, up from the 6.4 million people in the 2010 census. This large population gives rise to a wide-variety of commercial real estate listings of various types. Arizona might be known for its great winter weather, but there is much more to this diverse and interesting state than sunny days. Arizona is home to several large cities including Phoenix, Tucson, Mesa, Chandler, Scottsdale and Tempe. By far the largest city in the state is Phoenix, which is home to a vast assortment of industrial space, commercial reality, retail space and office space.
The largest private sector employer in Arizona is Wal-Mart; however, the state's diverse economy means that there are many employers of various sizes with commercial property and retail space. This fast growing state has a diverse economy and remains a major mining center and producer of cotton. The warm winter weather and geographical wonders, such as the Grand Canyon, further stimulates the state's economy in the form of tourism. Rich in resources, natural beauty and a wonderful winter climate, Arizona continues to enjoy population growth. The state has a variety of commercial property and commercial real estate listings available.
---