Search Results - Arkansas
---
Industrial - 11911 W 264 Highway, Bentonville, AR
$3,483,058
ATTENTION DEVELOPERS!
Industrial - 651 Highway 62, Berryville, AR
$385,000
4,708 Sq. Ft.
Now here is your opportunity to own a business in town. The restaurant is currently renting for $
Industrial - 810 NW 3rd Street G, H, & I, Bentonville, AR
$1,100,000
4,408 Sq. Ft.
LOCATION! LOCATION!
Industrial - 13889 E Highway 94, Rogers, AR
$970,000
2,900 Sq. Ft.
Seller willing to pay up to $
Industrial - 100-102-104 West Side Square, Huntsville, AR
$226,000
3,777 Sq. Ft.
Entrepreneurs, this is a 3-store retail front with additional warehouse space and is located on the
Industrial - 14671 N Mt. Olive Road, Gravette, AR
$14,900,000
18,762 Sq. Ft.
Site of the Tawanee Water Bottling facility, 10-12 springs that flow to Eucha Spavinaw, &
Industrial - 2001 Highway 412, Siloam Springs, AR
$577,000
5,136 Sq. Ft.
Don't miss out on this opportunity to own a prime real estate location, in a fast growing area of NW
Industrial - 130 W Pickens Road, Pea Ridge, AR
$499,999
832 Sq. Ft.
Great office space on major road frontage with 7000 plus cars passing by daily.
Industrial - 12442 W Hwy 72, Bentonville, AR
$650,000
1,580 Sq. Ft.
Many businesses this could be. 1560 sq ft shop/2 stall barn, 1164 s.f.
Industrial - 2201 McCollum Drive, Bentonville, AR
$6,620,000
1,440 Sq. Ft.
This tract is right off I-49, within 5 min.
Industrial - 2205 McCollum Road, Bentonville, AR
$11,620,000
1,856 Sq. Ft.
Looking for frontage to build a Business, Hotels, Event Center, Affordable housing, Water Park!
Land - 30 Acres +/- off CR 4501, ozone, AR
$359,000
29 acres
Investment opportunity located in the heart of the Ozarks.
Land - Mt Springs, CABOT, AR
$79,000
9.1 Acres to build your dream house. Located next to Mt Springs Elementary.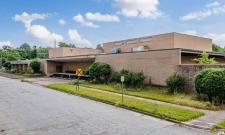 Industrial - 300 South Beech Street, Pine Bluff, AR
42,738 Sq. Ft. on 2.06 acres
Industrial building with office - Auction Dec 15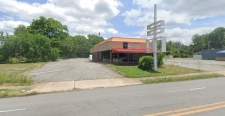 Retail - 1205 Main Street, Pine Bluff, AR
2,652 Sq. Ft. on 0.76 acres
Free Standing Restaurant - Auction Dec 15
Industrial - 2564 N College Avenue, Fayetteville, AR
$1,149,000
4,255 Sq. Ft.
Prime commercial location. Property for sale only, business not included.
Industrial - 2175 & 2183 N College Avenue, Fayetteville, AR
$1,375,000
6,945 Sq. Ft.
Location! Location! Location! High traffic, high visibility, established business.
Industrial - 126 N Old Wire Road, Lowell, AR
$510,000
1,880 Sq. Ft.
This residential home zoned commercially is ideal for a family looking to run an at-home business.
Others - 4517 E Parker, Jonesboro, AR
$2,499,000
5,252 Sq. Ft.
Outstanding opportunity with high visibility from I-555.
Others - 142 Hayes, Camden, AR
$200,000
2,100 Sq. Ft.
A great opportunity awaits you with this well maintained brick office building.
Arkansas is home to approximately 3 million people and has a variety of diverse commercial real estate listings that continue to consistently draw attention from those interested in commercial realty and investment property. Home to a variety of national parks, Arkansas has many impressive natural wonders. Agriculture dominates the state's economy with everything from cattle, poultry and hogs to cotton and rice playing a role in the state's robust agricultural industry.
Manufacturing is also well represented in Arkansas, as automotive manufacturers have a strong presence. Other manufacturing, such as machinery manufacturing, also plays a role in the state's economy. This factor stimulates office space, industrial space and commercial realty alike. Large corporations, such as Wal-Mart and Tyson Foods, are headquartered in Arkansas and stand as major holders of office space and industrial space. Another major employer in the state is education.
Little Rock is by far the largest city in the state with nearly 200,000 residents, and it also serves as the state's capital. Those interested in commercial real estate listings and commercial property will find that Little Rock offers many options. Other cities of note include Fort Smith, with roughly 88,000 residents, and Fayetteville with approximately 85,000 residents.
---