Search Results - Arkansas
---
Arkansas is home to approximately 2.9 million people and has a variety of diverse commercial real estate listings that continue to consistently draw attention from those interested in commercial realty and investment property. Home to a variety of impressive national parks, Arkansas has many impressive natural wonders. Agriculture dominates that state's economy with everything from cattle, poultry and hogs to cotton and rice playing a role in the state's robust agricultural industry.


Manufacturing is also well represented in Arkansas, as automotive manufacturers have a strong presence. Other manufacturing, such as machinery manufacturing, also plays a role in the state's economy. This factor stimulates office space, industrial space and commercial realty alike. Large corporations, such as Wal-Mart and Tyson Foods, are headquartered in Arkansas and stand as major holders of office space and industrial space. Another major employer in the state is education.


Little Rock is by far the largest city in the state with nearly 200,000 residents, and it also serves as the state's capital. Those interested in commercial real estate listings and commercial property will find that Little Rock offers many options. Other cities of note include Fort Smith, with roughly 86,000 residents, and Fayetteville with approximately 73,000 residents.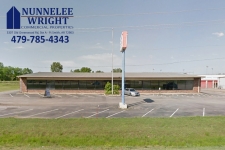 Retail - 6412 HWY 71S, Fort Smith, AR
$6.5/SqFt/Year
14,480 SqFt
Large Big Box Retail Suite!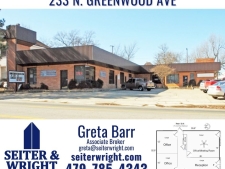 Office - 235 N Greenwood Ave, Fort Smith, AR
$10/SqFt/Year
930 SqFt
Small Office Space with Retail Frontage!
Industrial - 512 S Fresno St, Fort Smith, AR
$2.5/SqFt/Year
2,100-23,850 SqFt
Industrial Building with Showroom!
Others - 3800 S Caraway Rd Suite 23, Jonesboro, AR
$450/SqFt/Month
1 SqFt
Approximately 400 square feet, owner pays electric, water, and sewer.
---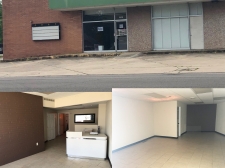 Retail - 1508 Rogers Ave, Fort Smith, AR
$6/SqFt/Year
1,000 SqFt
1508 Rogers Ave
Industrial - 820 E. Mathews, Jonesboro, AR
$14/SqFt/Month
1,700 SqFt
Great medical space on Matthews Medical Mile. Price is $14 per square foot.
Others - 6 Town Square, Greenwood, AR
2,200 SqFt
Excellent location for small business. In the middle of Greenwood Town Square.
---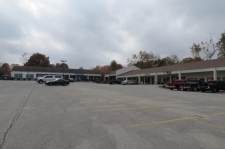 Shopping Center - 810 W Cypress St, Rogers, AR
$8/SqFt/Year
600-2,257 SqFt
Rogers Retail Space for Lease - 6 spaces available from 600 SF to 2,257 SF
Others - 307 Main, Newport, AR
$3050/SqFt/Month
1 SqFt
Great office space on Main Street in Newport AR. Two story building. Asking price is $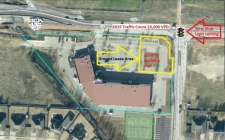 Land - 2003 SW Regional Airport Blvd, Bentonville, AR
$12/SqFt/Year
1,500-3,100 SqFt
Bentonville Land for Lease - 1 space available from 1,500 SF to 3,100 SF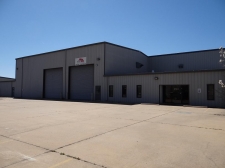 Industrial - 6514 South 28th Place, Fort Smith, AR
$5.6/SqFt/Year
12,850 SqFt
Industrial Building for Lease or Sale!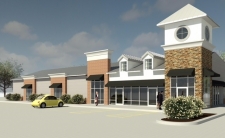 Retail - 12350 Old HWY 71S, Fort Smith, AR
$16/SqFt/Year
1,500-8,000 SqFt
Under Construction New Retail or Office Building!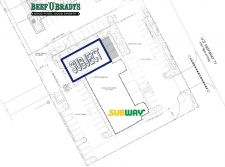 Retail - 12300 HWY 71S, Fort Smith, AR
$14/SqFt/Year
2,900 SqFt
New Construction Restaurant Space!
Retail - 2110 Fairpark Blvd, Jonesboro, AR
3800 square foot restaurant end cap for Lease. Has all kitchen equipment and tables.
Retail - 1440 N Center, Lonoke, AR
$8/SqFt/Month
5,214 SqFt
Lonoke Shopping Center has two spaces available for lease.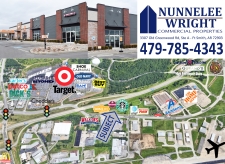 Retail - 4509-4511 Phoenix Ave, Fort Smith, AR
$24/SqFt/Year
1,800-3,600 SqFt
High Traffic Retail Spaces on Phoenix Ave!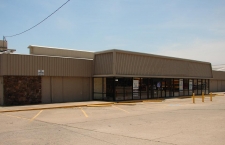 Office - 3500 Jenny Lind, Suite A, Fort Smith, AR
$2.79/SqFt/Year
28,000 SqFt
Large Retail Space on Jenny Lind Rd!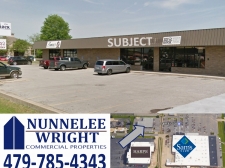 Retail - 3325A South 74th Street, Fort Smith, AR
$9/SqFt/Month
6,000 SqFt
Retail location next to Sam's Club!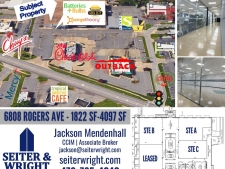 Office - 6800 Rogers Ave, rear, Fort Smith, AR
$8/SqFt/Year
15,000 SqFt
Large office area behind high traffic Chick-fil-A!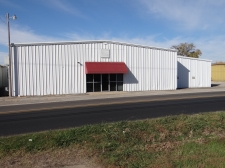 Office - 105 North 28th Street, Van Buren, AR
$4.5/SqFt/Year
13,000-36,000 SqFt
Large office space in Van Buren!
---