Search Results - Colorado
---
Industrial - 1304 & 1314 GREENE STREET, Silverton, CO
$1,950,000
10,500 Sq. Ft.
The Pickle Barrel Restaurant currently resides in this building and hassince 1971.
Industrial - 49617 N Highway 550, Durango, CO
$3,750,000
8,762 Sq. Ft.
Rare opportunity to develop mixed-use at the entrance to Purgatory Ski Resort and in the process own
Industrial - 835 Main Avenue, Durango, CO
$75,000
974 Sq. Ft.
Seller is motivated!
Industrial - 1231 N 23rd Street #206 206, Grand Junction, CO
$750
630 Sq. Ft.
Upper level office centrally located off North and 23rd.
Industrial - 2755 North Avenue, Grand Junction, CO
$3,200,000
Class A stand alone building, on a corner lot in Central Grand Junction.
Others - 710 E Durant Avenue , P-28, Aspen, CO
$405,000
300 Sq. Ft.
GREAT OPPORTUNITY to own a covered garage parking space in great location one (1)
Retail - 2138 Bond Street, Grand Junction, CO
$980,000
2015 built office/shop located within the Jobsite Industrial Park just west of 21 1/2 Road.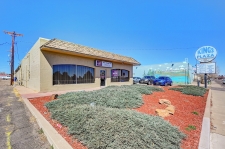 Multi-Use - 1325 S Prairie Avenue, Pueblo, CO
$1,785,737
8,980 Sq. Ft. on 0.51 acres
King's Plaza
Retail - 616 E Grand Avenue, Fruita, CO
$1,397,000
Lease Back Options are A Possibility: This is a one of a kind mixed-use '
Retail - 616 E Grand Avenue, Fruita, CO
$1,397,000
Lease Back Options are A Possibility: This is a one of a kind mixed-use '
Industrial - 1423 E Main, Cortez, CO
$125,000
1,100 Sq. Ft.
This Business Only Opportunity has been in operation for 35 years plus.
Industrial - 9812 CO-90, Bedrock, CO
$420,000
2,519 Sq. Ft.
The historic Bedrock Store is a combination grocery, liquor and gas station located roughly halfway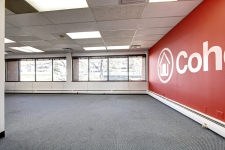 Office - 10579 Bradford Road, Unit 103, Littleton, CO
$275,000
1,574 Sq. Ft.
Incredible Small Office Condo Ownership Opportunity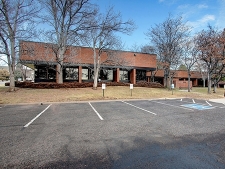 Office - 10499 Bradford Road, Unit 105, Littleton, CO
$1,012,865
4,711 Sq. Ft.
Flex Condo For Sale
Office - 720 Summit Boulevard Unit #101, Bldg B, Frisco, CO
$36,000
1,200 Sq. Ft.
Great opportunity for the entrepreneurs!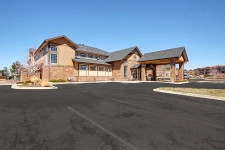 Health Care - 864 Barranca Drive, Castle Rock, CO
30,391 Sq. Ft. on 1.36 acres
Medical/Health Care/Senior Living Property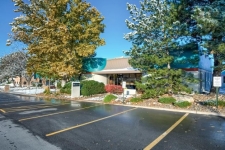 Office - 7108 S Alton Way, Suite H, Centennial, CO
$1,195,000
4,672 Sq. Ft. on 0.11 acres
Flex Space For Sale or Lease
Retail - 2311 Logos Drive, Grand Junction, CO
$1,250,000
Over 6,000 sf of office/shop/warehouse space. Graveled and fenced yard with easy all route access.
Industrial - 30 N Market Street, Cortez, CO
$735,000
2,586 Sq. Ft.
THE FLOWER COTTAGE!!! WOW!!! This beautiful HISTORICAL building (1928)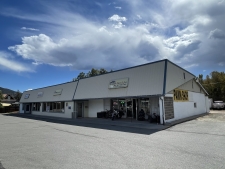 Shopping Center - 501 E HWY 50, Salida, CO
$929,000
5,822 Sq. Ft. on 0.71 acres
Commercial Fourplex in Prime Location
Anyone interested in commercial real estate listings will certainly find beautiful Colorado to be an intriguing choice. The capital city of Denver is home to about 600,000 people, but the Denver area boasts a population of about 2.8 million residents, making it a prime choice for commercial realty. Aurora is second in overall population with about 366,000 residents. In the last decade, Colorado has seen an impressive increase in population.
Colorado is home to agriculture, mining, manufacturing and oil production and its industrial space represents all of these sectors. The state is impressively diverse as cattle, corn and wheat are all major contributors to the local economy and growth of commercial real estate land.
Mining places a huge role in Colorado's economy, and gold and silver mining are still prominent to this date. Colorado's natural resources range from oil and natural gas to timber and likewise contribute greatly to not only the industrial space in the state, but also to the overall economy.
Colorado's diverse economy means diverse commercial real estate listings as well. Those interested in industrial space, buildings, office space and commercial property should find that Colorado has a good deal to offer.
---