Search Results - Colorado
---
Multi-family - 124 E 13th Street, Silverton, CO
$1,450,000
7,301 Sq. Ft.
This is your rare opportunity to own a precious piece of Silverton history that has undergone an ext
Multi-family - 347 Ranney Street, Craig, CO
$383,000
2,928 Sq. Ft.
If you are looking for a great investment property, look no further.
Multi-family - 705 Tucker Street, Craig, CO
$499,900
5,484 Sq. Ft.
This beautiful complex is centrally located in Craig. The vacancy rate is very low.
Multi-family - 705 Tucker Street, Craig, CO
$525,000
5,484 Sq. Ft.
This beautiful complex is centrally located in Craig. The vacancy rate is very low.
---
Multi-family - 3140 F 1/2 Road, Grand Junction, CO
$350,000
782 Sq. Ft.
Great income property. Two homes on one lot.
Retail - 418 Pagosa Street, Pagosa Springs, CO
$549,000
4,014 Sq. Ft.
Liberty Theatre, the 4th oldest theatre in Colorado and the only movie theatre in Pagosa Springs, is
Industrial - 444 & 448 Conestoga Way, Hesperus, CO
$1,000,000
6,388 Sq. Ft.
This exceptional property is a secluded, tranquil sanctuary with stunning views that completely embo
---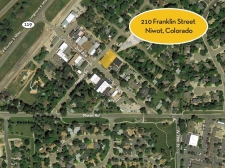 Land - 210 Franklin Street, Niwot, CO
$625,000
0.24 acres
Redevelopment Land For Sale
Others - 124 E 13th Street, Silverton, CO
$1,450,000
7,500 Sq. Ft.
This is your rare opportunity to own a precious piece of Silverton history that has undergone an ext
Others - 27 S Cascade Avenue 1869 East Main, Montrose, CO
$4,500,000
18,325 Sq. Ft.
The most niche business opportunity. Great Family Business. Excellent money maker.
Land - CR 233 Cr 233 Tbd, Rifle, CO
$10,525,000
31,493,880 Sq. Ft. on 723 acres
The Tybar Rifle Farm &
Others - 824 Greene, Silverton, CO
$525,000
2,380 Sq. Ft.
This elegant Victorian, sitting on four lots, is currently used as a vacation rental.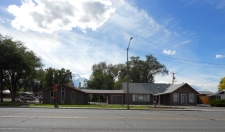 Multi-Use - 1030 S Townsend Ave, Montrose, CO
$399,999
2,946 Sq. Ft. on 0.47 acres
COMMERCIAL / RESIDENTIAL REAL ESTATE ONLY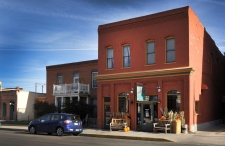 Retail - 136 E Second Street, Salida, CO
$4,200
5,250 Sq. Ft. on 0.09 acres
FOR LEASE ONLY: Prime Historic Downtown Salida
Land - 607 Winze Road, GUNNISON, CO
$119,500
11.98 acres
11 + acres minutes from Gunnison. Framed by unparalleled views, hay meadow and Tomichi Creek.
Land - 893 Gothic Road, MT. CRESTED BUTTE, CO
$289,000
0.31 acres
Nice level building lot with wildflowers abounding! 360 degree views. You can see Mt.
Industrial - 125 N Sligo, Cortez, CO
$410,000
3,276 Sq. Ft. on 0.32 acres
Main Street visibility from this commercial building. Well maintained and completely updated.
Industrial - 2726 Patterson F Road, Grand Junction, CO
$213,000
1,760 Sq. Ft.
Location, location, location for this great property which is zoned R-O.
Industrial - 209 E Main, Cortez, CO
$285,000
2,144 Sq. Ft. on 0.15 acres
OWNER OCCUPIED COMMERCIAL BUILDING with a central location on Main St for traffic exposure.
Multi-family - 100 Main Street N 112, Breckenridge, CO
$668,250
Prime real estate frontage on Main St, downtown Breckenridge.
Anyone interested in commercial real estate listings will certainly find beautiful Colorado to be an intriguing choice. The capital city of Denver is home to about 600,000 people, but the Denver area boasts a population of about 2.5 million residents, making it a prime choice for commercial realty. Aurora is second in overall population with about 325,000 residents. In the last decade, Colorado has seen an impressive increase in population.


Colorado is home to agriculture, mining, manufacturing and oil production and its industrial space represents all of these sectors. The state is impressively diverse as cattle, corn and wheat are all major contributors to the local economy and growth of commercial real estate land.


Mining places a huge role in Colorado's economy, and gold and silver mining are still prominent to this date. Colorado's natural resources range from oil and natural gas to timber and likewise contribute greatly to not only the industrial space in the state, but also to the overall economy.


Colorado's diverse economy means diverse commercial real estate listings as well. Those interested in industrial space, buildings, office space and commercial property should find that Colorado has a good deal to offer.
---