Search Results - Colorado
---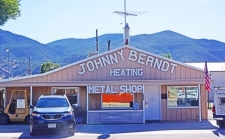 Business - 647 Hunt Street, Salida, CO
$600,000
4,512 Sq. Ft. on 0.25 acres
Johnny Berndt & Sons Heating
Multi-family - 586 Mountain Village Boulevard 514, Mountain Village, CO
$749,000
816 Sq. Ft.
The only one-bedroom suite listing at the Madeline Residences located slopeside in the Mountain Vill
Industrial - 1950 Timber Falls Drive, Fruita, CO
$777,000
2,486 Sq. Ft.
This luxurious Mediterranean style villa sits in the heart of the Grand Valley and feels like a priv
Multi-family - 705 Tucker Street, Craig, CO
$499,900
5,484 Sq. Ft.
This beautiful complex is centrally located in Craig. The vacancy rate is very low.
Retail - 418 Pagosa Street, Pagosa Springs, CO
$549,000
4,014 Sq. Ft.
Liberty Theatre, the 4th oldest theatre in Colorado and the only movie theatre in Pagosa Springs, is
Industrial - 444 & 448 Conestoga Way, Hesperus, CO
$799,000
6,388 Sq. Ft.
This exceptional property is a secluded, tranquil sanctuary with stunning views that completely embo
Multi-family - 1035 Ute Avenue, Grand Junction, CO
$249,000
1,632 Sq. Ft.
Income producing duplex in historical Grand Junction neighborhood.
Industrial - 125 N Sligo, Cortez, CO
$410,000
3,276 Sq. Ft. on 0.32 acres
Main Street visibility from this commercial building. Well maintained and completely updated.
Office - 3046 and 3050 N Main Avenue, Durango, CO
$749,900
2,920 Sq. Ft.
2 adjoining properties on North Main with paved parking in front and back of buildings.
Office - 3050 N Main Avenue, Durango, CO
$549,900
1,680 Sq. Ft.
Great location on North Main with paved parking in front and back of building.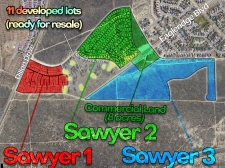 Land - Sawyer Ridge Development, Pueblo, CO
150 acres
Pueblo, CO 150± Acre PUD Land Auction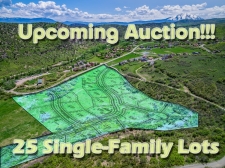 Land - Oak Meadows, Glenwood Springs, CO
46 acres
Glenwood Springs, CO 46± Acre PUD Land Auction
Others - 124 E 13th Street, Silverton, CO
$1,450,000
7,500 Sq. Ft.
This is your rare opportunity to own a precious piece of Silverton history that has undergone an ext
Land - 1215 21 Road, Fruita, CO
$999,500
40.18 acres
40 acres of level ag land at corner of 21 and L Road (NW corner).
Land - 2778 Acrin Avenue 3 Lots, Grand Junction, CO
$330,000
3.07 acres
Three parcels in the Orchard Mesa Meridian Park commercial business park.
Land - 1259 Highway 50, Delta, CO
$110,000
4.3 acres
4.3 acres zoned B-3 for commercial use. Could also serve as a residential use parcel.
Land - 649 24 Road, Grand Junction, CO
$475,000
Prime commercial lot located on 24 Rd corridor ready for development.
Land - 2735 G Road, Grand Junction, CO
$1,200,000
4.72 acres
SW corner of Horizon Drive and G Road.
Others - 27 S Cascade Avenue 1869 East Main, Montrose, CO
$4,500,000
18,325 Sq. Ft.
The most niche business opportunity. Great Family Business. Excellent money maker.
Land - 1103 Cipolla Road, Fruita, CO
$255,915
2.1 acres
Bring your business to Fruita! 2.
Anyone interested in commercial real estate listings will certainly find beautiful Colorado to be an intriguing choice. The capital city of Denver is home to about 600,000 people, but the Denver area boasts a population of about 2.8 million residents, making it a prime choice for commercial realty. Aurora is second in overall population with about 366,000 residents. In the last decade, Colorado has seen an impressive increase in population.
Colorado is home to agriculture, mining, manufacturing and oil production and its industrial space represents all of these sectors. The state is impressively diverse as cattle, corn and wheat are all major contributors to the local economy and growth of commercial real estate land.
Mining places a huge role in Colorado's economy, and gold and silver mining are still prominent to this date. Colorado's natural resources range from oil and natural gas to timber and likewise contribute greatly to not only the industrial space in the state, but also to the overall economy.
Colorado's diverse economy means diverse commercial real estate listings as well. Those interested in industrial space, buildings, office space and commercial property should find that Colorado has a good deal to offer.
---