Search Results - Colorado
---
Industrial - 448 Bookcliff Drive, Grand Junction, CO
$998,700
Assisted living business with property. Located in the Hillcrest neighborhood of Grand Junction &
Office - 101 W 11TH ST 112, Durango, CO
$299,900
829 Sq. Ft.
Enjoy all the amenities of a first class office building in the heart of downtown Durango.
Industrial - 20909 W Hwy 160 Highway, Durango, CO
$2,500,000
11,374 Sq. Ft.
Rare find in Beautiful Durango, Co. commercial 2.
Industrial - 235 N 1st Street, Montrose, CO
$445,000
5,700 Sq. Ft.
Recent improvements make this a great opportunity to establish your restaurant, bar, night club, etc
Retail - 612 E Main Street, Montrose, CO
$1,950,000
Investment opportunity in downtown Montrose, CO.
Retail - 2726 Patterson Road, Grand Junction, CO
$350,000
There are few better Locations to build in Grand Junction.
Retail - 2154 Highway 6&50, Grand Junction, CO
$1,800,000
This is a great industrial warehouse on 3.67 acres with great street visibility.
Others - 13980 County Road 240, Durango, CO
$1,275,000
1,989 Sq. Ft.
Helens Country Liquor store offers a high traffic mountain modern liquor store.
Others - 20909 W Highway 160, Durango, CO
$950,000
11,312 Sq. Ft.
Business opportunity ONLY. Great business opportunity, books and copies of tax returns available.
Others - 3270 Main Avenue, Durango, CO
$3,650,000
5,964 Sq. Ft.
Durango's largest and most successful car wash business located on the corner of Main Avenue and 33r
Others - 1304 & 1314 GREENE STREET, Silverton, CO
$1,950,000
10,500 Sq. Ft.
The Pickle Barrel Restaurant currently resides in this building and hassince 1971.
Others - 1145 Greene Street, Silverton, CO
$975,000
3,750 Sq. Ft.
Multi-use building in the business pedestrian zone.
Land - 2701 Grand Avenue, Grand Junction, CO
$499,000
1.32 acres
This sale also includes the parcel located directly West of the property - referred to as 2660 I-70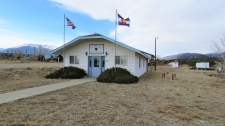 Multi-Use - 306 E. Arkansas Street, Buena Vista, CO
$940,000
1,440 Sq. Ft. on 0.36 acres
American Legion "Memorial Hall"
Retail - 1142 GREENE, Silverton, CO
$1,250,000
8,500 Sq. Ft.
Long time retail business with two apartments included. New roof with warranty.
Industrial - 11730 Highway 40, Hayden, CO
$799,000
Location! Location! Location!
Office - 194 Bodo Dr 4,5,6,7, Durango, CO
$2,200,000
10,500 Sq. Ft.
10,500 sq ft versatile commercial building on approximately 0.71 acres in Bodo Industrial Park.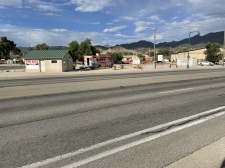 Land - 1425 E Street, Salida, CO
$850,000
0.44 acres
Prime, Commercial, Vacant Land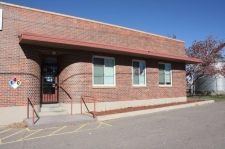 Industrial - SOLD - SOLD 4801 Jackson Street, Denver, CO
$1,289,568
8,484 Sq. Ft. on 0.47 acres
SOLD - SOLD Great Industrial / Warehouse w Finished Office - Sale/Lease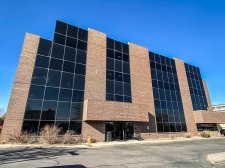 Office - 7373 W Jefferson Avenue, Lakewood, CO
$335,000
1,899 Sq. Ft.
Medical Office Condo For Sale
Anyone interested in commercial real estate listings will certainly find beautiful Colorado to be an intriguing choice. The capital city of Denver is home to about 600,000 people, but the Denver area boasts a population of about 2.8 million residents, making it a prime choice for commercial realty. Aurora is second in overall population with about 366,000 residents. In the last decade, Colorado has seen an impressive increase in population.
Colorado is home to agriculture, mining, manufacturing and oil production and its industrial space represents all of these sectors. The state is impressively diverse as cattle, corn and wheat are all major contributors to the local economy and growth of commercial real estate land.
Mining places a huge role in Colorado's economy, and gold and silver mining are still prominent to this date. Colorado's natural resources range from oil and natural gas to timber and likewise contribute greatly to not only the industrial space in the state, but also to the overall economy.
Colorado's diverse economy means diverse commercial real estate listings as well. Those interested in industrial space, buildings, office space and commercial property should find that Colorado has a good deal to offer.
---