Search Results - Colorado
---
Industrial - Tbd County Road 15, Meeker, CO
$269,000
Great shop with an office in front.
Industrial - 235 County Road 15, Meeker, CO
$550,000
Business is a Trash company with a transfer station and compactor. Large Shop and office building.
Office - 3046 and 3050 N Main Avenue, Durango, CO
$649,000
2,920 Sq. Ft.
2 adjoining properties on North Main with paved parking.
Office - 3050 N Main Avenue, Durango, CO
$479,000
1,680 Sq. Ft.
Great location on North Main with paved parking in front and back of building.
Industrial - 322 W Main Street, Rangely, CO
$150,000
Location, Location. Business has been a Restaurant for the past 5 years.
Industrial - 515 Red Table Drive, Gypsum, CO
$1,350,000
10,500 Sq. Ft.
Incredible Opportunity to own a commercial building with over 10,000 sf of space in a highly visible
Office - 101 W 11TH ST 112, Durango, CO
$299,900
829 Sq. Ft.
Enjoy all the amenities of a first class office building in the heart of downtown Durango.
Industrial - 20909 W Hwy 160 Highway, Durango, CO
$2,850,000
11,374 Sq. Ft.
Rare find in Beautiful Durango, Co. commercial 2.
Industrial - 910 Main Street, Grand Junction, CO
$1,225,000
Commercial building with Main Street frontage.
Retail - 1142 GREENE, Silverton, CO
$1,250,000
8,500 Sq. Ft.
Long time retail business with two apartments included. New roof with warranty.
Industrial - 18455 Road 27, Dolores, CO
$270,000
3,000 Sq. Ft. on 3 acres
3000 sf. COMMERCIAL METAL BUILDING PLUS 3000 sf.
Office - 160 S Amelia Street, Ridgway, CO
$585,000
3,000 Sq. Ft.
Known as a popular Health & Wellness Facility this "duplex"
Office - 270 E 8th Avenue A-201, Durango, CO
$239,000
640 Sq. Ft.
Beautifully finished office condo in the very desirable Horse Gulch Medical Campus in Downtown Duran
Industrial - 49 E Beaver Creek Boulevard, Avon, CO
$1,100,000
3,756 Sq. Ft.
STRONG ANCHOR TENANT + Location Location!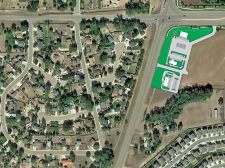 Land - SEC Marksheffel & Fontaine Boulevard, Colorado Spring, CO
13.44 acres
Pads Available for Ground Lease, BTS, or Sale
Land - 00 W Rifle Creek Road, Rifle, CO
$300,000
80 acres
PRIME 80 ACRES OFF W RIFLE CREEK ROAD.
Others - 20909 W Highway 160, Durango, CO
$950,000
11,312 Sq. Ft.
Business opportunity ONLY. Great business opportunity, books and copies of tax returns available.
Others - 3270 Main Avenue, Durango, CO
$3,650,000
5,964 Sq. Ft.
Durango's largest and most successful car wash business located on the corner of Main Avenue and 33r
Others - 380 Airport Road, Durango, CO
$18,000,000
100,000 Sq. Ft.
Unique opportunity to buy or lease a first-class office campus near the Durango airport.
Others - 111 E 30th Street, Durango, CO
$875,000
4,750 Sq. Ft.
Located in the progressive north-end of Durango, this commercial property has an abundance of opport
Anyone interested in commercial real estate listings will certainly find beautiful Colorado to be an intriguing choice. The capital city of Denver is home to about 600,000 people, but the Denver area boasts a population of about 2.8 million residents, making it a prime choice for commercial realty. Aurora is second in overall population with about 366,000 residents. In the last decade, Colorado has seen an impressive increase in population.
Colorado is home to agriculture, mining, manufacturing and oil production and its industrial space represents all of these sectors. The state is impressively diverse as cattle, corn and wheat are all major contributors to the local economy and growth of commercial real estate land.
Mining places a huge role in Colorado's economy, and gold and silver mining are still prominent to this date. Colorado's natural resources range from oil and natural gas to timber and likewise contribute greatly to not only the industrial space in the state, but also to the overall economy.
Colorado's diverse economy means diverse commercial real estate listings as well. Those interested in industrial space, buildings, office space and commercial property should find that Colorado has a good deal to offer.
---