Search Results - Connecticut
---
Located on the East Coast of the United States in New England, Connecticut comes with a variety of commercial real estate listings of impressive variety. Known for being green and beautiful, Connecticut is one of the geographically smaller states in the United States, but it stands out for a variety of reasons, including its idyllic small towns, colonial housing and historically significant locations.


According to the 2010 Census, Connecticut is home to over 3.5 million residents. Bridgeport, Connecticut has an estimated population of about 144,000 and has a variety of investment property. The state capital of Hartford is home to about 124,000 and also provides a lot of the state's commercial realty.


Connecticut's economy has many bright spots as indicated by the state's high media income, which is over $68,000 per year. The state's gross product in 2010 was over $235 billion dollars. Manufacturing, ranging from metal equipment and machinery to electronics and scientific equipment, represent the majority of the state's commercial property and overall economy.


Office space and retail space options are plentiful in Connecticut as are commercial real estate listings. The high median income and state gross product help Connecticut stand out.
Others - 285 Wellsville Rd, New Milford, CT
$725,000
14,647 Sq. Ft. on 4.65 acres
A mix of residential units, industrial tenants and an office/flex space.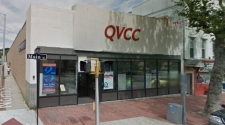 Retail - 729 Main Street, Willimantic, CT
$995,000
17,864 Sq. Ft.
Former School For Sale & Lease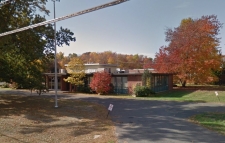 Retail - 85 Granby Street, Bloomfield, CT
$4,500,000
97,894 Sq. Ft.
Retail For Lease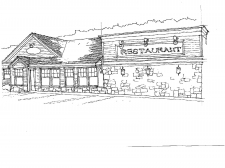 Retail - 377 Roosevelt Drive , Seymour, CT
$400,000
4,192 Sq. Ft.
4,192 SF Newly Renovated Restaurant
---
Retail - 668 Sullivan Ave, South Windsor, CT
$465,000
1,666 Sq. Ft. on 3.9 acres
3 BLDGS- 2161 SF COMMERCIAL (RETAIL/OFFICE) BUILT IN 1985 & 1724 SF HOUSE BUILT IN 1920.
Others - 1 Pembroke Road, DANBURY, CT
$315,000
2,900 Sq. Ft. on 3.6 acres
2,900 sf home/grooming building and 780 sf Kennel on 3.6 acres.
Others - 333/8788 Scott Swamp Rd, Farmington, CT
$750,000
LARGE 2812 SQ FT COLONIAL LOCATED ON RT6 (FARMINGTON AVE).
---
Multi-Use - 15-17 Pratt Street , Essex, CT
$1,195,000
6,880 Sq. Ft. on 0.33 acres
Income Producing Apartments in the Heart of Essex Village!
Multi-family - 101 Monroe St, New Britain, CT
$120,000
2,382 Sq. Ft. on 0.32 acres
Come see this classic two family style colonial house in the heart of New Britain.
Others - 238 Tolland Tpke, Manchester, CT
$175,000
5,000 Sq. Ft.
Excellent Business Opportunity!
Retail - 16 Danbury Road, New Milford, CT
$590,000
1,680 Sq. Ft. on 0.38 acres
Strategically located in the most desirable retail site in New Milford with direct access to Kent, d
Others - 87 Grand Avenue, New Haven, CT
$849,900
9,014 Sq. Ft. on 0.28 acres
6 Unit Investment for SALE !
Office - 8 Locust Avenue, Danbury, CT
$527,500
3,491 Sq. Ft. on 0.35 acres
First floor 2324 SF medical space currently chiropractor office.
Office - 10 George Avenue, Cheshire, CT
$325,000
2,200 Sq. Ft. on 0.28 acres
2,200 +/- S/F 1st Floor 1,800 S/F Full Basement with an office.
Industrial - 471 & 472 Jackson Street, Thomaston, CT
$299,900
2.15 acres
471 Jackson Street has two buildings totaling 6,300 SF (
Retail - 213 Litchfield Street 38 New Litchfield Street, Torrington, CT
$439,900
8,251 Sq. Ft. on 0.64 acres
Owner retiring and landmark Torrington building and adjacent property for sale.
Retail - 1208 East Main Street, Torrington, CT
$267,900
1,232 Sq. Ft.
Excellent location for hair or nail salon, retail or office use Front and back entrances
Office - 190 Water Street, Torrington, CT
$399,000
21,090 Sq. Ft.
Located in Downtown District Ideal for commercial, office, industrial, mixed use.
Retail - 529 Main Street, Torrington, CT
$149,900
1,550 Sq. Ft.
Great location on busy Main Street opposite Walgreen's Pharmacy and Torrington Police Station.
Farm - 768 No Colony Road, Meriden, CT
$495,000
3.25 acres
Stunning 3.5 +/- Acres of open space in Meriden. 1,500 Sq. Ft.
---