Search Results - Connecticut
---
Located on the East Coast of the United States in New England, Connecticut comes with a variety of commercial real estate listings of impressive variety. Known for being green and beautiful, Connecticut is one of the geographically smaller states in the United States, but it stands out for a variety of reasons, including its idyllic small towns, colonial housing and historically significant locations.


According to the 2010 Census, Connecticut is home to over 3.5 million residents. Bridgeport, Connecticut has an estimated population of about 144,000 and has a variety of investment property. The state capital of Hartford is home to about 124,000 and also provides a lot of the state's commercial realty.


Connecticut's economy has many bright spots as indicated by the state's high media income, which is over $68,000 per year. The state's gross product in 2010 was over $235 billion dollars. Manufacturing, ranging from metal equipment and machinery to electronics and scientific equipment, represent the majority of the state's commercial property and overall economy.


Office space and retail space options are plentiful in Connecticut as are commercial real estate listings. The high median income and state gross product help Connecticut stand out.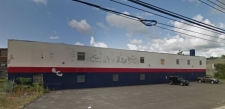 Industrial - 73 River Street, Bridgeport, CT
$1,100,000
36,462 Sq. Ft.
Warehouse For Sale or Lease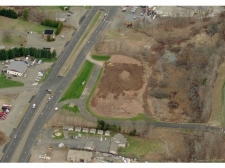 Land - 1723 Berlin TPKE, Berlin, CT
$550,000
Berlin Tpke location with 31,300 CPD traffic and excellent visibility. Approved for 23,500 SF offic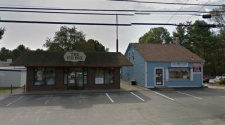 Retail - 17 So Main, Brooklyn, CT
$449,000
2,085 Sq. Ft. on 4 acres
Recent price reduction!! Occupy one and rent the other for additional income Price includes 2.5 acre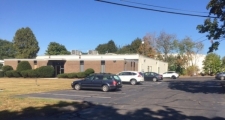 Office - 11 Lunar Drive, Woodbridge, CT
$559,000
9,920 Sq. Ft. on 1 acres
Price Reduced!! Office Building For Lease or Sale
---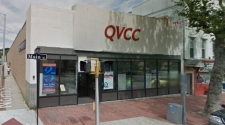 Retail - 729 Main Street, Willimantic, CT
$995,000
17,864 Sq. Ft.
Former School For Sale & Lease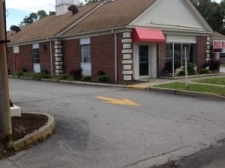 Retail - 62 West Main Street, Clinton, CT
$1,200,000
2,522 Sq. Ft.
Former Friendly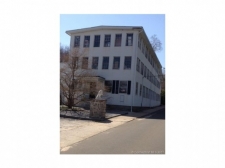 Multi-family - 33 Liberty St, Chester, CT
$599,000
30,000 Sq. Ft.
This is a light industrial building that would be ideal for a residential conversion. The town is r
---

Office - 64 Thompson Street, East Haven, CT
$12
42,000 Sq. Ft.
Office and Warehouse Condos for Sale and Lease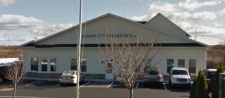 Office - 451 State Street, North Haven, CT
$850,000
12,414 Sq. Ft. on 2.42 acres
Medical Building with upside potential located in a high traffic location. Great investment or owner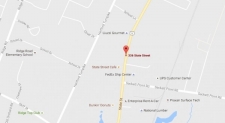 Office - 336 State Street, North Haven, CT
$850,000
This building was recently gutted for maximum flexibility. Variety of possible uses ranging from med

Multi-Use - 2575 State Street, Hamden, CT
$349,000
Former Used car lot with parking with zoned parking for 67 cars. Great visibility. Showroom for 2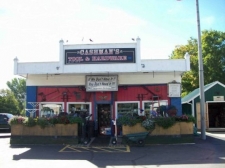 Retail - 58 West Main Street, Clinton, CT
$400,000
Possible Development with adjacent parcels. Extremely high visibility. Entrance to harbor attraction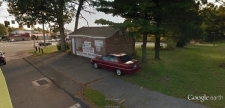 Retail - 505 Torringford West, Torrington, CT
$85,000
342 Sq. Ft.
This property is also available for lease at $700 monthly plus utilities as is. High visibility lo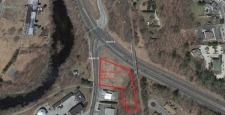 Land - 20/26 Wauregan Road, Killingly, CT
$1,000,000
1.48 acres
1.48 Acres site will accommodate a 12,000 SF retail or warehouse. Perfect for retail or large showro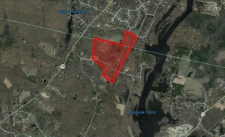 Land - 20 Fitch Road, Lisbon, CT
$795,000
123.67 acres
Land for Sale in Lisbon - 123.67 acres
Office - 41 Cottage Rd., Madison, CT
$329,000
2,188 Sq. Ft.
Office Building close to Route 1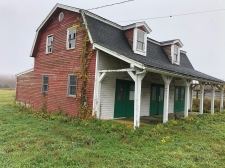 Farm - 817 Route 32, Franklin, Franklin, CT
$275,000
3,312 Sq. Ft. on 3.87 acres
Commercial Parcel with Farmstand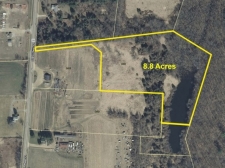 Land - 0 Route 32, Franklin, Franklin, CT
$148,500
8.8 acres
8.8 Acre vacant residential lot behind 3.87 acre commercial lot.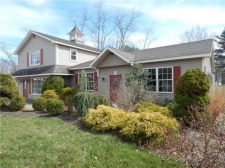 Retail - 1522 Boston Post Rd., Old Saybrook, CT
$695,000
3,752 Sq. Ft.
Restaurant Turnkey Building with Apartment upstairs
Land - 37 Acres Vacant Land in Uncasville, CT , Montville, CT
$29,000
37 acres of vacant residential land up against Interstate 395
---