Search Results - Connecticut
---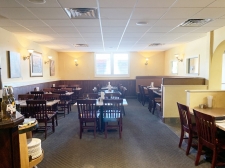 Business - Boston Post Rd., Branford, CT
$145,000
2,800 Sq. Ft.
Pizza Restaurant Business For Sale
Others - 72 Route 32, Franklin, CT
$1,350
3,600 Sq. Ft.
Nice 2nd floor finished office space for rent!! 4 large offices and 1 waiting room.
Land - W Pond Road, North Branford, CT
$449,900
previously approved subdivision. 30 acres available.
Others - 168 Boston Post Road 4, Madison, CT
$169,000
1,175 Sq. Ft.
Mint condition first floor condo.
Land - 5 Trolley Crossing, Stafford, CT
$49,900
10.24 acres
Approved 10.
Land - Turkey Hill (plains Rd) Road, Haddam, CT
$79,000
REDUCED SELLER LOOKING FOR OFFERS Great price for 13 wooded acres close to route 9 .
Others - 126 Boswell Avenue, Norwich, CT
$600
500 Sq. Ft.
Great spot for a barber shop, hair salon or whatever the town will allow.
Office - 35 Saybrook Rd, Essex, CT
$224,500
1,974 Sq. Ft.
Medical Office Condo, First Floor, End Unit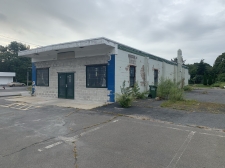 Retail - 58 West Main Street, Clinton, CT
$550,000
2,340 Sq. Ft. on 0.37 acres
2,340 SF Retail Space for SALE w/ possible 1.7 acre development
Multi-family - 559 Hillside Avenue, Hartford, CT
$238,900
2,623 Sq. Ft. on 0.16 acres
Amazing money maker Think Cash Flow. Property is a Mixed use property. Fully rented.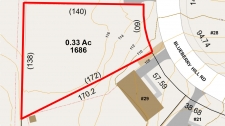 Land - 0 Blueberry Hill Rd., Groton, CT
$74,900
0.33 acres
Residential Lot for Sale
Others - 57-69 W Main Street, Southington, CT
$15
3,000 Sq. Ft.
Phenomenal new retail location in busy, revived Village of Plantsville . Late Autumn occupancy !
Land - 75 Oliver Road, Enfield, CT
$99,900
Approved 7.74 acre building lot in R-44 Zone. 667 feet of frontage.
Others - 1425 Gold Star Highway 1, Groton, CT
$8
8,064 Sq. Ft.
Approximately 8,064 sq ft of first floor, open span, warehouse space with private office &
Others - 0 Confidential Street, Simsbury, CT
$99,900
1.5 acres
Business For Sale - Simsbury, CT
Land - 92 Post Office Road, Enfield, CT
$69,900
Approved 1.37 acre building lot with 175' of frontage.
Others - 293 Elm Street, West Haven, CT
$2,500
2,500 Sq. Ft.
Fabulous Location!!! On busy four corners intersection close to downtown.
Land - 59 Garden Street, Enfield, CT
$44,900
Conforming, legal lot of record in Residential Thompsonville District 2 (TD-2).
Others - 530 Washington Avenue, North Haven, CT
$1,650
1,500 Sq. Ft.
UTILITIES INCLUDED!!! Perfect office space for Attorney's-Accountant's-Insurance Offices.
Land - 46 Gilead Street, Hebron, CT
$69,900
Beautiful 2.
Located on the East Coast of the United States in New England, Connecticut comes with a variety of commercial real estate listings. Known for being green and beautiful, Connecticut is one of the geographically smaller states in the United States, but it stands out for many reasons, including its idyllic small towns, colonial housing and historically significant locations.
According to the 2010 Census, Connecticut is home to over 3.5 million residents. Bridgeport, Connecticut has an estimated population of about 147,000 and has a variety of investment property. The state capital of Hartford is home to about 123,000 and also provides a lot of the state's commercial realty.
Connecticut's economy has many bright spots as indicated by the state's high median income, which is over $74,000 per year. The state's gross product in 2016 was over $230 billion dollars. Manufacturing, ranging from metal equipment and machinery to electronics and scientific equipment, represent the majority of the state's commercial property and overall economy.
Office space and retail space options are plentiful in Connecticut as are commercial real estate listings. The high median income and gdp help Connecticut stand out.
---