Search Results - Connecticut
---
Located on the East Coast of the United States in New England, Connecticut comes with a variety of commercial real estate listings of impressive variety. Known for being green and beautiful, Connecticut is one of the geographically smaller states in the United States, but it stands out for a variety of reasons, including its idyllic small towns, colonial housing and historically significant locations.


According to the 2010 Census, Connecticut is home to over 3.5 million residents. Bridgeport, Connecticut has an estimated population of about 144,000 and has a variety of investment property. The state capital of Hartford is home to about 124,000 and also provides a lot of the state's commercial realty.


Connecticut's economy has many bright spots as indicated by the state's high media income, which is over $68,000 per year. The state's gross product in 2010 was over $235 billion dollars. Manufacturing, ranging from metal equipment and machinery to electronics and scientific equipment, represent the majority of the state's commercial property and overall economy.


Office space and retail space options are plentiful in Connecticut as are commercial real estate listings. The high median income and state gross product help Connecticut stand out.
Retail - 711 Main Street, Watertown, CT
$345,000
3,300 Sq. Ft.
GREAT Main Street exposure for this commercial property.
Others - 1765 Meriden Waterbury Tpke, Southington, CT
$499,000
3,192 Sq. Ft. on 0.51 acres
Great Opportunity for Restaurant Business Turn key or any Free Standing Business.
Retail - 52 Pembroke Road, Danbury, CT
$575,000
2,002 Sq. Ft. on 1.1 acres
This property consist of two spaces - a 1500sf restaurant and a 500sf deli.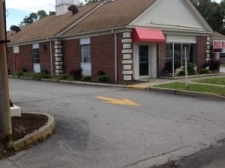 Retail - 62 West Main Street, Clinton, CT
$995,000
2,522 Sq. Ft.
Former Friendly
---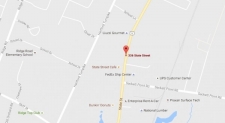 Office - 336 State Street, North Haven, CT
$850,000
This building was recently gutted for maximum flexibility. Variety of possible uses ranging from med

Office - 64 Thompson Street, East Haven, CT
$12
42,000 Sq. Ft.
Office and Warehouse Condos for Sale and Lease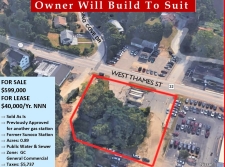 Retail - 689 West Thames St., Norwich, CT
$599,000
2,000 Sq. Ft. on 1 acres
Gas Station Site in Norwich
---
Industrial Park - 1586 Saybrook Rd., Haddam, CT
$2,200,000
27,465 Sq. Ft.
Industrial Buildings For Sale in Haddam, CT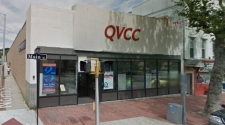 Retail - 729 Main Street, Willimantic, CT
$995,000
17,864 Sq. Ft.
Former School For Sale & Lease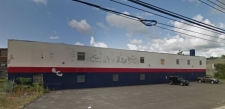 Industrial - 73 River Street, Bridgeport, CT
$1,100,000
36,462 Sq. Ft.
Warehouse For Sale or Lease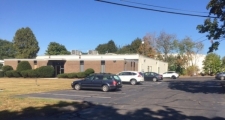 Office - 11 Lunar Drive, Woodbridge, CT
$559,000
9,920 Sq. Ft. on 1 acres
Price Reduced!! Office Building For Lease or Sale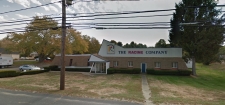 Retail - 19 South Main Street, Brooklyn, CT
$670,000
15,896 Sq. Ft. on 2.4 acres
15,896 SF Retail or Industrial For Sale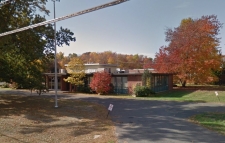 Retail - 85 Granby Street, Bloomfield, CT
$4,500,000
97,894 Sq. Ft.
Retail For Lease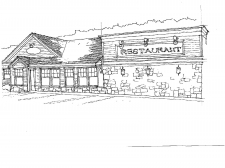 Retail - 4,192 SF Newly Refit Restaurant, Seymour, CT
$600,000
4,192 Sq. Ft.
4,192 SF Newly Renovated Restaurant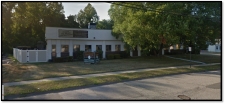 Office - 40 Quirk Road, Milford, CT
$699,000
6,751 Sq. Ft.
Available For Sale or Lease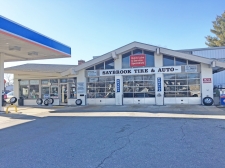 Retail - 621 Boston Post Rd, Old Saybrook, CT
$1,200,000
4,256 Sq. Ft. on 0.51 acres
Retail or Gas or Convenience on Route 1
Industrial - 185 Thorpe Street, Fairfield, CT
100,388 Sq. Ft. on 6.7 acres
Landmark Industrial Property for Sale in Downtown Fairfield
Office - 3738 Park Avenue, Bridgeport, CT
$329,900
2,728 Sq. Ft. on 0.51 acres
IDEAL PROFESSIONAL BUILDING AVAILABLE FOR SALE IN BRIDGEPORT, CT
Retail - 211 White Street, Danbury, CT
$1,683,000
7,286 Sq. Ft. on 0.42 acres
RETAIL INVESTMENT PROPERTY FOR SALE IN DANBURY, CT.
Retail - 1225 Thomaston Avenue, Waterbury, CT
$765,000
6,615 Sq. Ft. on 0.67 acres
RETAIL INVESTMENT PROPERTY FOR SALE IN WATERBURY, CT
---