Search Results - Connecticut
---
Located on the East Coast of the United States in New England, Connecticut comes with a variety of commercial real estate listings of impressive variety. Known for being green and beautiful, Connecticut is one of the geographically smaller states in the United States, but it stands out for a variety of reasons, including its idyllic small towns, colonial housing and historically significant locations.


According to the 2010 Census, Connecticut is home to over 3.5 million residents. Bridgeport, Connecticut has an estimated population of about 144,000 and has a variety of investment property. The state capital of Hartford is home to about 124,000 and also provides a lot of the state's commercial realty.


Connecticut's economy has many bright spots as indicated by the state's high media income, which is over $68,000 per year. The state's gross product in 2010 was over $235 billion dollars. Manufacturing, ranging from metal equipment and machinery to electronics and scientific equipment, represent the majority of the state's commercial property and overall economy.


Office space and retail space options are plentiful in Connecticut as are commercial real estate listings. The high median income and state gross product help Connecticut stand out.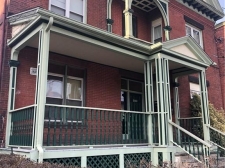 Multi-family - 459 Noble Avenue, Bridgeport, CT
$419,000
Rooming House For Sale
Others - 165 Cedar St, Branford, CT
$449,999
1,968 Sq. Ft. on 0.18 acres
LOCATION, LOCATION, LOCATION!!This one has it. High traffic and volume location.Right off Exit 54.
Others - 19 Derby Avenue, Derby, CT
$145,000
4,896 Sq. Ft. on 0.07 acres
This is a great INVESTMENT OPPORTUNITY.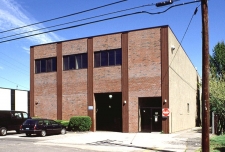 Industrial - 74 Linwood Avenue, Fairfield, CT
$1,659,000
18,252 Sq. Ft. on 0.48 acres
Flex Building with I-95 Frontage
---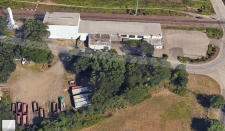 Industrial - 1240 Oronoque Road, Milford, CT
$850,000
17,300 Sq. Ft. on 1.5 acres
Industrial/Manufacturing Building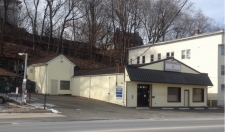 Retail - 286 Howe Drive, Shelton, CT
$575,000
5,886 Sq. Ft.
SUPURB LOCATION - less than 1/4 mile from Exit 14 off Rt 8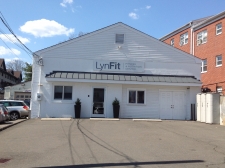 Multi-Use - 323 Strawberry Hill Avenue, Norwalk, CT
$569,000
1,608 Sq. Ft. on 0.09 acres
RARE FREESTANDING 1,600 SF BUILDING FOR SALE
---
Land - 304 Baldwin St, Waterbury, CT
$9,000
0.17 acres
Great location/Easy Access to I84,.Close to St. Marys Hospital,Brass City Mall,and Washington Park.
Others - 48 South Rd 13 & 14, Somers, CT
$115,900
1,410 Sq. Ft.
Previous pizza restaurant in great location. All equipment not included but negotiable.
Office - 209 Church Street, New Haven, CT
$3,000,000
13,645 Sq. Ft.
Well Appointed Office/Bank Building
Others - 148 Center St, Southington, CT
$400,000
2,485 Sq. Ft. on 0.2 acres
148 Center Street Southington. Home of Paul Gregory's Restaurant. Building only for sale.
Land - 150 Center St, Southington, CT
$150,000
0.21 acres
APPROVED building lot next to Paul Gregory's restaurant downtown Southington.
Others - 353 Main Street, Plymouth, CT
$39,900
0.48 acres
Business For Sale - Plymouth, CT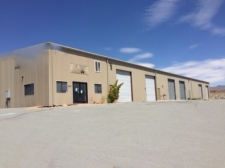 Industrial - Stratford CT, Stratford, CT
Steal of a Deal! Fully leased NNN industrial warehouse. Rare Investment Opportunity!

Retail - 483 Providence Road, BROOKLYN, CT
$1,100,000
4,825 Sq. Ft. on 1.1 acres
4,825 SF Retail/Restaurant Space For Sale or Lease
Retail - 2226 Fairfield Avenue, Bridgeport, CT
$950,000
6,300 Sq. Ft. on 0.32 acres
This is an environmentally clean building that has all the environmental reports in place.
Retail - 323 Strawberry Hill Avenue, Norwalk, CT
$569,000
1,608 Sq. Ft. on 0.09 acres
USES: Zone / Business 2 [B2] / Wide variety of uses - medical, fitness, retail, childcare, R/D
Multi-Use - 70 Fort Point Street, Norwalk, CT
$975,000
10,397 Sq. Ft. on 0.38 acres
INVESTMENT OPPORTUNITY COMMERCIAL PROPERTY FOR SALE
Others - 590 Spring St, Windsor Locks, CT
$1,700,000
11,835 Sq. Ft. on 2.75 acres
2.75 acres in the BUS1 Zone right outside of Bradley International Airport.
Office - 8 Research Parkway, Town of Wallingford, CT
$2,750,000
30,000 Sq. Ft. on 3 acres
Coldwell Banker Commercial NRT presents for Sale or Lease 8 Research Parkway in Wallingford, Connect
---