Search Results - Connecticut
---
Located on the East Coast of the United States in New England, Connecticut comes with a variety of commercial real estate listings of impressive variety. Known for being green and beautiful, Connecticut is one of the geographically smaller states in the United States, but it stands out for a variety of reasons, including its idyllic small towns, colonial housing and historically significant locations.


According to the 2010 Census, Connecticut is home to over 3.5 million residents. Bridgeport, Connecticut has an estimated population of about 144,000 and has a variety of investment property. The state capital of Hartford is home to about 124,000 and also provides a lot of the state's commercial realty.


Connecticut's economy has many bright spots as indicated by the state's high media income, which is over $68,000 per year. The state's gross product in 2010 was over $235 billion dollars. Manufacturing, ranging from metal equipment and machinery to electronics and scientific equipment, represent the majority of the state's commercial property and overall economy.


Office space and retail space options are plentiful in Connecticut as are commercial real estate listings. The high median income and state gross product help Connecticut stand out.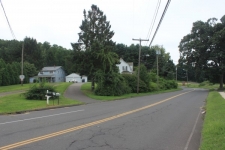 Retail - 220-226 Kitts Lane, Newington, CT
$1,995,000
6.24 acres
PRIME RETAIL LAND FOR SALE ADJACENT TO LARGE RETAIL SHOPPING CENTER
Retail - 1208 East Main Street, Torrington, CT
$267,900
1,232 Sq. Ft.
Excellent location for hair or nail salon, retail or office use Front and back entrances
Retail - 52 Pembroke Road, Danbury, CT
$525,000
2,002 Sq. Ft. on 1.1 acres
This property consist of two spaces - a 1500sf restaurant and a 500sf deli.
Industrial - 607 Bantam Rd, Litchfield, CT
$2,890,000
70,644 Sq. Ft.
A unique find in Litchfield County, this industrial condo is ready to go.
---
Multi-family - 291 Franklin Ave, Hartford, CT
$280,000
2,390 Sq. Ft. on 0.12 acres

Others - 120 East Main St, Torrington, CT
$299,999
7,196 Sq. Ft.
In the heart of Downtown Torrington!
Others - 2285 Winsted Rd, Torrington, CT
$165,000
Industrial Zone - Full utilities at street. Area is famous for top grade gravel &
---
Others - 445 Colony St, Meriden, CT
$130,000
1,000 Sq. Ft.
BUSINESS, BUSINESS INVENTORY, FURNISHINGS AND EQUIPMENT PLUS CLIENT CUSTOMER DATABASE FOR SALE ONLY,
Office - 147 Simsbury Road, Avon, CT
$1,150,000
12,357 Sq. Ft. on 4.8 acres
Impressive Office Building On Campus Setting * 12,357 Sqft Office Building * 1,893 Sqft Cape (
Office - 162 Albany Tpke, Route 44, Canton, CT
$254,900
1,352 Sq. Ft. on 9 acres
Completely renovated in 2006. Ideal setup for small professional or retail business.
Others - 28 Main St, East Haddam, CT
$325,000
1,957 Sq. Ft. on 1 acres
1840 Gambrel located in busy commercial and historic district with walking distance to Goodspeed Ope
Multi-family - 202 Blue Hills Ave, Hartford, CT
$100,000
4,076 Sq. Ft. on 0.22 acres

Office - 1196 Farmington Ave, Berlin, CT
$99,000
1,200 Sq. Ft. on 0.56 acres

Multi-family - 41 Merchants Ave, Norwich, CT
$94,900
2,800 Sq. Ft. on 0.23 acres

Multi-family - 2 Pomeroy Pl, Middletown, CT
$110,000
1,692 Sq. Ft. on 0.06 acres

Multi-family - 151 Wilcox St, New Britain, CT
$115,000
2,359 Sq. Ft. on 0.37 acres

Land - 383 New Britain Ave, Plainville, CT
$1,200,000
3.11 acres
Watch your business grow at 383 New Britain Ave!
Others - 1815 West St, Southington, CT
$289,900
2,342 Sq. Ft. on 0.57 acres
Zoned in the West St. Business District. Property would be great for a small business or practice.
Farm - 768 No Colony Road, Meriden, CT
$495,000
3.25 acres
Stunning 3.5 +/- Acres of open space in Meriden. 1,500 Sq. Ft.
Retail - 222 Main Street, Portland, CT
$189,900
Location..Location..Location!
---