Search Results - Connecticut
---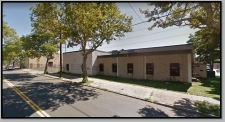 Industrial - 555 Grand Avenue, New Haven, CT
$3.5/SqFt/Year
2,639-9,992 SqFt
FOR LEASE – 2 BUILDINGS (CAN BE LEASED SEPARATELY) 9,992 SF & 2,639 SF LIGHT INDUSTRIAL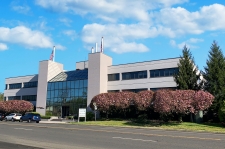 Office - 3530 Post Road, Southport, CT
$28.75/SqFt/Year
1,800-18,400 SqFt
OFFICE SUITE FOR LEASE AT $28.75/SF GROSS + ELECTRIC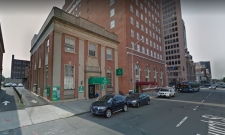 Office - 209 Church Street, New Haven, CT
$21.98/SqFt/Year
13,645 SqFt
Well Appointed Office/Bank Building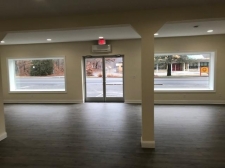 Retail - 415 River Rd, Shelton, CT
0-1,400 SqFt
For lease
---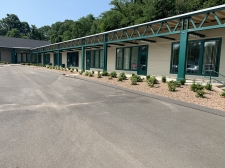 Retail - 221 W Main Street, Branford, CT
$12/SqFt/Year
2,000-35,000 SqFt
35,000 SF Retail/Medical/School For Lease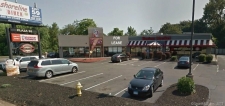 Retail - 96 frontage road, East Haven, CT
$26/SqFt/Year
1,730 SqFt
FAST FOOD OR RETAIL

Retail - 483 Providence Road, Brooklyn, CT
$16.58/SqFt/Year
4,825 SqFt
Retail/Restaurant For Lease
---
Industrial - 123 Whiting Street, Plainville, CT
$6/SqFt/Year
888-9,023 SqFt
Warehouse - 888 SF - 9,023 SF - & 5,642 SF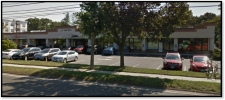 Retail - 510 Washington Ave, North Haven, CT
$18/SqFt/Year
1,760-2,380 SqFt
Medical/Retail/Fitness
Office - 20 Constitution Blvd. S., Shelton, CT
$12.5/SqFt/Year
SPACE AVAILABLE: 10,000 - 12,500 SF (Divisible ) AMENITIES:
Office - 30 Nutmeg Drive, Trumbull, CT
$11/SqFt/Year
3,608 SqFt
3,608 RSF OFFICE SPACE FOR LEASE IN TRUMBULL, CT
Others - 35 Starr Rd Unit 8, Danbury, CT
$10/SqFt/Year
Industrial garage space with over head doors and loft. 20ft ceilings.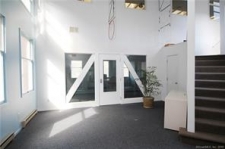 Office - 67 Main Street, Essex, CT
$16/SqFt/Year
3,016-22,529 SqFt
Excellent Location! Convenient Ground Floor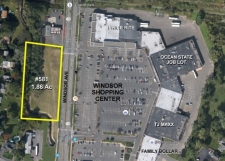 Retail - 581 Windsor Ave., Windsor, CT
$99500/SqFt/Year
1.86 Acre Pad Site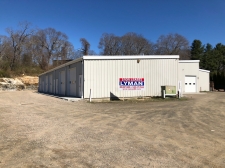 Industrial Park - 76 Westbrook Industrial Park Rd, Westbrook, CT
$800-2400/SqFt/Month
800-3,200 SqFt
Four Industrial Spaces Available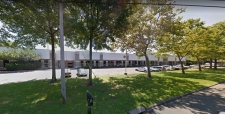 Industrial - 58 Robinson Boulevard, Orange, CT
$8.5/SqFt/Year
14,000 SqFt
14,000 Warehouse w/ Office
Office - 5 Commerce Drive, Shelton, CT
1,400 SqFt
Possibly the Most Visible Office Location In Huntington , 5Room office located in free standing buil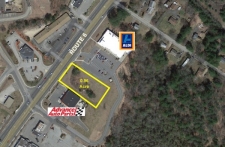 Land - 322 Boston Post Rd., North Windham, CT
$2.06/SqFt/Year
43,560 SqFt
1 Acre Retail Pad Site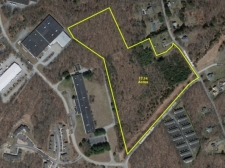 Land - Connecticut Ave., Norwich, CT
Land Lease: 17+ acres in Norwich Industrial Park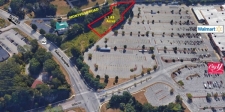 Land - 11 Montville Rd., Norwich, New London, CT
$19.75/SqFt/Year
9,000 SqFt
1.43 Acre parcel for lease with proposed site plan for office building with 9,000 SF
Located on the East Coast of the United States in New England, Connecticut comes with a variety of commercial real estate listings of impressive variety. Known for being green and beautiful, Connecticut is one of the geographically smaller states in the United States, but it stands out for a variety of reasons, including its idyllic small towns, colonial housing and historically significant locations.


According to the 2010 Census, Connecticut is home to over 3.5 million residents. Bridgeport, Connecticut has an estimated population of about 144,000 and has a variety of investment property. The state capital of Hartford is home to about 124,000 and also provides a lot of the state's commercial realty.


Connecticut's economy has many bright spots as indicated by the state's high media income, which is over $68,000 per year. The state's gross product in 2010 was over $235 billion dollars. Manufacturing, ranging from metal equipment and machinery to electronics and scientific equipment, represent the majority of the state's commercial property and overall economy.


Office space and retail space options are plentiful in Connecticut as are commercial real estate listings. The high median income and state gross product help Connecticut stand out.
---