Search Results - Connecticut
---
Located on the East Coast of the United States in New England, Connecticut comes with a variety of commercial real estate listings of impressive variety. Known for being green and beautiful, Connecticut is one of the geographically smaller states in the United States, but it stands out for a variety of reasons, including its idyllic small towns, colonial housing and historically significant locations.


According to the 2010 Census, Connecticut is home to over 3.5 million residents. Bridgeport, Connecticut has an estimated population of about 144,000 and has a variety of investment property. The state capital of Hartford is home to about 124,000 and also provides a lot of the state's commercial realty.


Connecticut's economy has many bright spots as indicated by the state's high media income, which is over $68,000 per year. The state's gross product in 2010 was over $235 billion dollars. Manufacturing, ranging from metal equipment and machinery to electronics and scientific equipment, represent the majority of the state's commercial property and overall economy.


Office space and retail space options are plentiful in Connecticut as are commercial real estate listings. The high median income and state gross product help Connecticut stand out.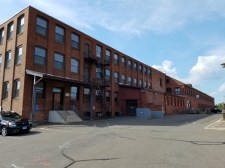 Office - 168 Center St, Southington, CT
$12-14/SqFt/Year
710-6,324 SqFt
The quintessential piece of Southington's history, this long-lived building holds a plethora of oppo
Land - 106 Federal Road, Danbury, CT
$160000/SqFt/Year
1 SqFt
Coldwell Banker Commercial NRT presents for Ground Lease and Sale 106 Federal Road in Danbury, Conne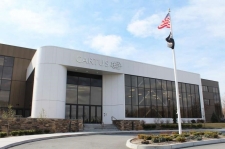 Office - 40 Apple Ridge Road, Danbury, CT
$1.67/SqFt/Month
10,048-20,100 SqFt
Class A Office Space for Sublease
Office - 46 Prince St Unit 204-6, New Haven, CT
$22/SqFt/Year
Prince Street Professional Center - Units 204 &
---
Retail - 334 Main St, West Haven, CT
$12/SqFt/Year
8,788 SqFt
Highly visible 1930 sqft retail/office space available on the first floor of commercial mixed use bu
Office - 233 Boston Post Rd, Orange, CT
$12/SqFt/Year
7,022 SqFt
Commercial office available immediately in this well located Boston Post Road professional building.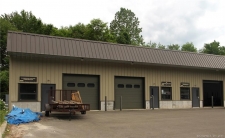 Industrial Park - 900 Industrial Park Road, Unit 2 , Deep River, CT
$800/SqFt/Month
1,000 SqFt
1,000 Square Feet Space, Newer Industrial Building
---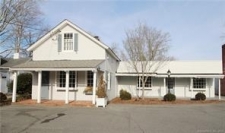 Retail - 55 Main Street, Essex, CT
$1300/SqFt/Year
700 SqFt
Essex Village - Main Street & Great Visibility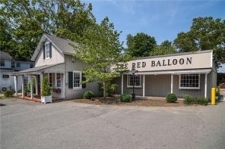 Retail - 53 Main Street , Essex, CT
$1990/SqFt/Month
1,440 SqFt
1,440 Of Prime Retail Space in Essex!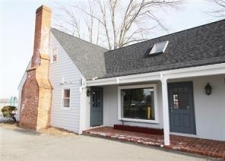 Multi-Use - 55 Main Street Unit #3, Essex , CT
$2500/SqFt/Year
800 SqFt
In the heart of Essex Village ! Fabulous Opportunity!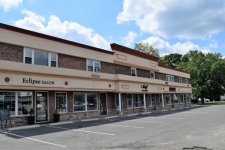 Others - 1460 Meriden-Waterbury Turnpike, Plantsville, CT
$17/SqFt/Year
0-850 SqFt
Recently updated mixed use building with 850 sq. ft. of retail space available. Conveniently loca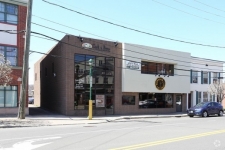 Others - 26 N Main St., Southington, CT
$14/SqFt/Year
0-1,200 SqFt
Office space great for starter business. Private entrance from street with some street parking in fr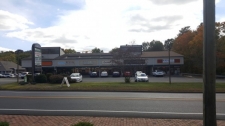 Others - 930 Meriden-Waterbury Turnpike, Plantsville, CT
$16/SqFt/Year
Spacious office/retail space perfect for growing business. Located directly across from hair salon,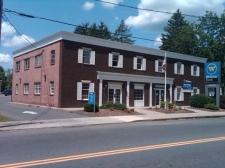 Others - 132 Main St, Southington, CT
$12-16/SqFt/Year
0-2,930 SqFt
Good condition, active Landlord. Most recent interior renovation in 2008. Located centrally in do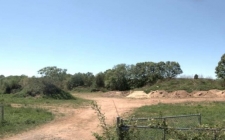 Land - Queen St, Southington, CT
3.3 acres land lot on Queen Street in Southington, CT. Located in between I-84 and Route 10 this lot
Land - 836 Foxon Rd, East Haven, CT
$3750/SqFt/Month
1 SqFt
Ground lease available for 3000 square foot free standing building with drive thru.
Industrial - 155 Monroe Street, Bridgeport, CT
$10/SqFt/Year
10,274 SqFt
FREESTANDING COMMERCIAL BUILDING IN BLACK ROCK IS AVAIABLE FOR SUBLEASE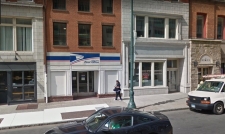 Office - 754 Chapel Street, New Haven, CT
$16/SqFt/Year
3,959 SqFt
Office/Retail Space in Downtown New Haven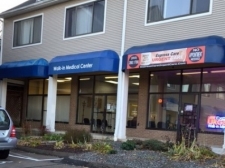 Office - 1700 Dixwell Avenue #UC, Hamden, CT
$4000/SqFt/Year
2,450 SqFt
Medical Office/Walk-in Clinic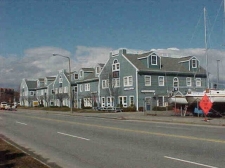 Office - 70 - 88 Howard Street, New London, CT
$14/SqFt/Year
573 SqFt
Pristine setting on Shaw
---