Search Results - Connecticut
---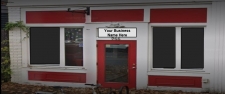 Retail - 966 State Street, New Haven, CT
$1,800 Month
1,100 SqFt
Cafe / Deli / Convenience Available for Lease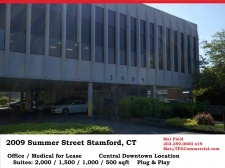 Office - 2009 Summer Street, Stamford, CT
$23 SqFt/Year
761-2,051 SqFt
Small Office Suites Available, 2000/800sf Downtown Stamford - get out of your co-working s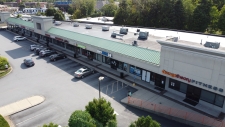 Retail - 205 Main Street, Norwalk, CT
$25 SqFt/Year
1,700 SqFt
Available Retail/Medical 1,700 SF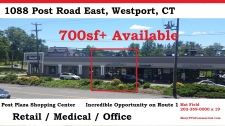 Shopping Center - 1088 Post Plaza East, Westport, CT
700 SqFt
A+ retail - 700 SF space available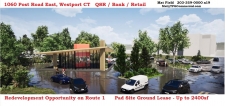 Retail - 1060 Post Road East, Westport, CT
1,750-2,400 SqFt
Pad Site - QSR / Bank / Gas / Retail up to 2400sqft
Office - 412 West Avon Road, Avon, CT
$1,950 Month
1300 SF of office space 2nd floor with reception area 4 offices large area for conferences plus kitc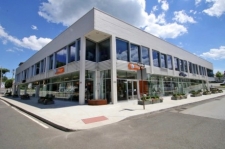 Office - 180 Post Road East, Westport, CT
$31 SqFt/Year
1,051-1,714 SqFt
Heart of Downtown Westport, CT Two office suites available 1,051± and 1,714± square feet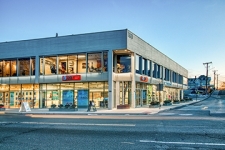 Retail - 180 Post Road East, Westport, CT
$50 SqFt/Year
4,000 SqFt
Heart of Downtown Westport, CT 4,000 ± square feet retail space available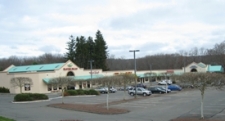 Retail - 380 Monroe Turnpike, Monroe, CT
$13.50 SqFt/Year
2,090-3,190 SqFt
Center One Eleven Space for Lease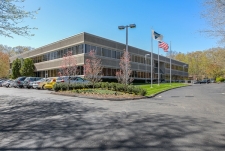 Office - 1 Greenwich Place, Shelton, CT
$18.50 SqFt/Year
5,000-15,179 SqFt
OFFICE SPACE FOR LEASE 5,000 SF on the first floor 5,287 & 9,892 SF on the second floor Contiguous t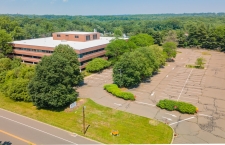 Office - 75 Merritt Blvd, Trumbull, CT
$17.50 SqFt/Year
0-113,004 SqFt
ENTIRE BUILDING AVAILABLE FOR LEASE 113,004± SF - Sub dividable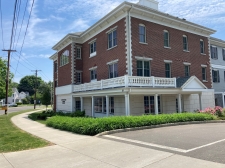 Office - 121 West Main Street, Milford, CT
$20 SqFt/Year
1,531 SqFt
1,531 Square Feet First Floor Office Space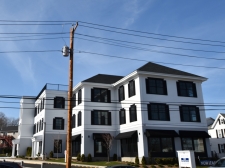 Office - 188 Cherry Street, Milford, CT
$24.50 SqFt/Year
Office / Retail Space Available for Lease First Floor Mixed Use Building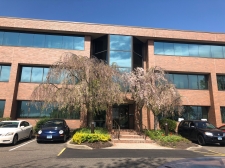 Office - 999 Oronoque Lane, Stratford, CT
$18 SqFt/Year
910-6,550 SqFt
Professional Office Space Available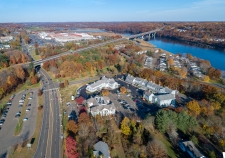 Office - 88 Ryders Lane, Stratford, CT
$17.50 SqFt/Year
548-7,070 SqFt
Space from 548 to 7,070 sq. ft. units on 2nd floor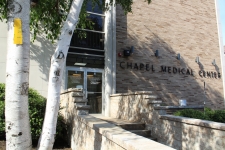 Office - 1423 Chapel Street, New Haven, CT
$22 SqFt/Year
439-3,217 SqFt
Medical/ Professional Office Space for Lease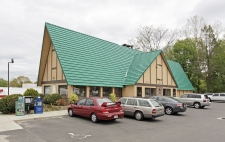 Retail - 520 Post Road East, Westport, CT
$45 SqFt/Year
2,951 SqFt
ICONIC FREESTANDING RETAIL/RESTAURANT BUILDING FOR LEASE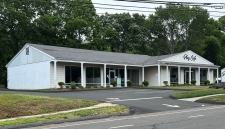 Retail - 439 Boston Post Rd, Guilford, CT
$22.50 SqFt/Year
4,100 SqFt
Retail / Office / Showroom space available for Sale or Lease
Retail - 1005 Hebron Avenue, Glastonbury, CT
$18 SqFt/Year
Coldwell Banker Commercial presents for lease The Shops at Addison Village.
Others - 36 East High ST #2, East Hampton, CT
$600 SqFt/Month
772 SqFt
Office ready for your use!!! Lots of space for a team to make there place of business!
Located on the East Coast of the United States in New England, Connecticut comes with a variety of commercial real estate listings. Known for being green and beautiful, Connecticut is one of the geographically smaller states in the United States, but it stands out for many reasons, including its idyllic small towns, colonial housing and historically significant locations.
According to the 2010 Census, Connecticut is home to over 3.5 million residents. Bridgeport, Connecticut has an estimated population of about 147,000 and has a variety of investment property. The state capital of Hartford is home to about 123,000 and also provides a lot of the state's commercial realty.
Connecticut's economy has many bright spots as indicated by the state's high median income, which is over $74,000 per year. The state's gross product in 2016 was over $230 billion dollars. Manufacturing, ranging from metal equipment and machinery to electronics and scientific equipment, represent the majority of the state's commercial property and overall economy.
Office space and retail space options are plentiful in Connecticut as are commercial real estate listings. The high median income and gdp help Connecticut stand out.
---