Search Results - Connecticut
---
Located on the East Coast of the United States in New England, Connecticut comes with a variety of commercial real estate listings of impressive variety. Known for being green and beautiful, Connecticut is one of the geographically smaller states in the United States, but it stands out for a variety of reasons, including its idyllic small towns, colonial housing and historically significant locations.


According to the 2010 Census, Connecticut is home to over 3.5 million residents. Bridgeport, Connecticut has an estimated population of about 144,000 and has a variety of investment property. The state capital of Hartford is home to about 124,000 and also provides a lot of the state's commercial realty.


Connecticut's economy has many bright spots as indicated by the state's high media income, which is over $68,000 per year. The state's gross product in 2010 was over $235 billion dollars. Manufacturing, ranging from metal equipment and machinery to electronics and scientific equipment, represent the majority of the state's commercial property and overall economy.


Office space and retail space options are plentiful in Connecticut as are commercial real estate listings. The high median income and state gross product help Connecticut stand out.
Industrial - 123 Whiting Street, Plainville, CT
$6/SqFt/Year
888-9,023 SqFt
Warehouse - 888 SF - 9,023 SF - & 5,642 SF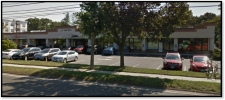 Retail - 510 Washington Ave, North Haven, CT
$18/SqFt/Year
1,760-2,380 SqFt
Medical/Retail/Fitness
Retail - 32 Church Hill, Newtown, CT
Brand new Retail Shopping Center in downtown Newtown
Retail - 7 Fulling Lane, Kent, CT
$1.88/SqFt/Month
1,224 SqFt
Retail + Mezzanine of 1,224 SF Available Beautiful barn style retail building.
---
Retail - 4 Fulling Lane, Kent, CT
$1593.75/SqFt/Month
1 SqFt
Beautiful gallery/retail building. Secured basement storage included with lease. Track lighting.
Office - 123 Litchfield Road, New Milford, CT
1,200 SqFt
Office space available for lease.
Industrial - 143 Grassy Plain Street, Bethel, CT
$7.5/SqFt/Year
3,176 SF stand alone industrial / flex buidling for lease.
---
Office - 75 Danbury Road, Ridgefield, CT
$21/SqFt/Year
10,750 SqFt
Great office space in Ridgefield's business district.
Office - 40 Apple Ridge Road 3rd floor, Danbury, CT
$20/SqFt/Year
259,500 SqFt
For Sublease – Class A Office Building Available Space: 3rd Floor 10,052 SF
Office - 379 Goshen Road, Torrington, CT
$1100/SqFt/Month
2,200 SqFt
Office/warehouse space available on Route 4. Plenty of parking and access to a dock.
Retail - 261 Main Street, Danbury, CT
$4000/SqFt/Month
1 SqFt
Great opportunity in City Center Danbury.
Office - 30 Bridge Street, New Milford, CT
$10/SqFt/Year
State of the art sprinkler system, a 2007 compliant fire alarm system.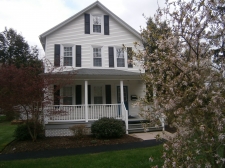 Office - 558 Hopmeadow Street, Simsbury, CT
$15/SqFt/Year
1,774 SqFt
Professional Office Space
Office - 1077 Bridgeport Ave, Shelton, CT
$20/SqFt/Year
28,401 SqFt
NOW AVAILABLE - Two spaces available in Class B, contemporary three-­
Office - 558 Hopmeadow Street, Simsbury, CT
$15/SqFt/Year
1,774 SqFt
Property is located on Hopmeadow Street Route 10 in Simsbury.
Retail - 145-167 Chase Avenue, Waterbury, CT
$30/SqFt/Year
New Development on retail corridor with over 22,000 cars per day.
Land - 126 Oxford Road, Oxford, CT
2,500 SqFt
Build to suit. 2,500 square feet of new construction.
Office - 1305 Post Rd, Fairfield, CT
$29.35/SqFt/Year
Phenomenal location in the heart of downtown Fairfield, on US-1.
Others - 159 Danbury Rd Ste 105, Ridgefield, CT
$25/SqFt/Year
19,498 SqFt
1,925 SF first floor - back-end space, last space left.
Others - 35 Starr Rd Unit 8, Danbury, CT
$10/SqFt/Year
Industrial garage space with over head doors and loft. 20ft ceilings.
---