Search Results - Connecticut
---
Located on the East Coast of the United States in New England, Connecticut comes with a variety of commercial real estate listings of impressive variety. Known for being green and beautiful, Connecticut is one of the geographically smaller states in the United States, but it stands out for a variety of reasons, including its idyllic small towns, colonial housing and historically significant locations.


According to the 2010 Census, Connecticut is home to over 3.5 million residents. Bridgeport, Connecticut has an estimated population of about 144,000 and has a variety of investment property. The state capital of Hartford is home to about 124,000 and also provides a lot of the state's commercial realty.


Connecticut's economy has many bright spots as indicated by the state's high media income, which is over $68,000 per year. The state's gross product in 2010 was over $235 billion dollars. Manufacturing, ranging from metal equipment and machinery to electronics and scientific equipment, represent the majority of the state's commercial property and overall economy.


Office space and retail space options are plentiful in Connecticut as are commercial real estate listings. The high median income and state gross product help Connecticut stand out.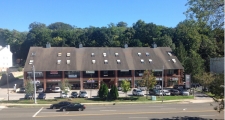 Retail - 430 Main Street, Norwalk, CT
$25/SqFt/Year
1,130 SqFt
SUPURB LOCATION - less than 1/4 mile from Exit 14 off Rt 8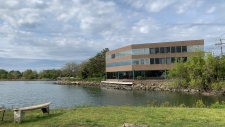 Office - 1 Post Road, Fairfield, CT
$32/SqFt/Year
1,664-6,500 SqFt
WATERFRONT COMMERCIAL SPACE FOR LEASE IN THREE-STORY BUILDING WITH GREAT VISIBILITY ON THE POST ROAD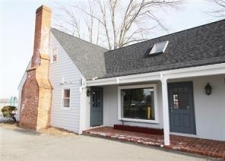 Multi-Use - 55 Main Street Unit #3, Essex , CT
$2500/SqFt/Year
800 SqFt
In the heart of Essex Village ! Fabulous Opportunity!
Office - 1 Waterview Drive, Shelton, CT
$7/SqFt/Year
3,118-40,570 SqFt
SUPERB CORPORATE IMAGE
---
Industrial - 357 Captain Lewis Blvd Unit #5, Southington, CT
1,000 SqFt
lease
Industrial - 232-242 Boston Post Road, Milford, CT
$10/SqFt/Year
5,750 SqFt
Industrial space for lease at 232-242 Boston Post Road in Milford, Connecticut.
Others - 130 Grove Street, New Milford, CT
$12/SqFt/Year
37,760 SqFt
Ideal location for a high-end physical therapy, chiropractic, rehabilitation, daycare, child care, o
---
Office - 174 West Street , Litchfield, CT
$1.8/SqFt/Month
1,942 SqFt
Completely renovated, four rooms with sinks, laundry room, 2 baths and reception area.
Office - 35 Worth Avenue, Hamden, CT
$16/SqFt/Year
4,753-9,506 SqFt
OFFICE SPACE AVAILABLE: 9,506 sf for lease at $16.00/sf gross plus utilities in Hamden, CT
Office - 1809 Black Rock Turnpike, Fairfield, CT
$23/SqFt/Year
2,400 SqFt
SECOND FLOOR OFFICE AVAILABLE FOR LEASE IN FAIRFIELD, CT
Industrial - 615 Plains Road, Milford, CT
$12/SqFt/Year
13,600 SqFt
INDUSTRIAL PROPERTY FOR SALE OR FOR LEASE
Office - 1817 Black Rock Turnpike, Fairfield, CT
$24/SqFt/Year
875-3,035 SqFt
Medical Office Space for Lease: $24.00/SF NNN
Industrial - 135 Research Drive, Milford, CT
$9/SqFt/Year
10,000 SqFt
High Bay Warehouse Space for Lease
Retail - 1485 Black Rock Turnpike, Fairfield, CT
$28/SqFt/Year
3,480 SqFt
Freestanding Retail Building for Lease or for Sale
Industrial - 2 Trefoil Drive, Trumbull, CT
$8/SqFt/Year
10,025 SqFt
INDUSTRIAL FLEX SPACE FOR LEASE IN TRUMBULL, CT - $8.00/SF NNN.
Office - 16-18 Ann Street, Norwalk, CT
$30/SqFt/Year
5,952 SqFt
COMMERCIAL OFFICE CONDO AVAILABLE FOR LEASE OR FOR SALE IN SOUTH NORWALK, CT.
Industrial - 100 Hathaway Drive, Stratford, CT
$12/SqFt/Year
5,802 SqFt
INDUSTRIAL PROPERTY FOR LEASE IN STRATFORD, CT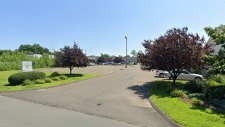 Industrial - 305 Hathaway Drive, Stratford, CT
$11/SqFt/Year
10,870 SqFt
INDUSTRIAL/FLEX SPACE FOR LEASE IN STRATFORD, CT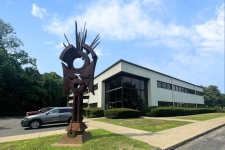 Office - 135 Research Drive, Milford, CT
$10/SqFt/Year
4,500-12,000 SqFt
OFFICE SPACE FOR LEASE IN MILFORD, CT EASY ACCESS TO I-95
Office - 12 Godfrey Place, Wilton, CT
$25/SqFt/Year
2,353-9,055 SqFt
Commercial Condominiums for Lease in Wilton, CT
---