Search Results - Connecticut
---
Located on the East Coast of the United States in New England, Connecticut comes with a variety of commercial real estate listings of impressive variety. Known for being green and beautiful, Connecticut is one of the geographically smaller states in the United States, but it stands out for a variety of reasons, including its idyllic small towns, colonial housing and historically significant locations.


According to the 2010 Census, Connecticut is home to over 3.5 million residents. Bridgeport, Connecticut has an estimated population of about 144,000 and has a variety of investment property. The state capital of Hartford is home to about 124,000 and also provides a lot of the state's commercial realty.


Connecticut's economy has many bright spots as indicated by the state's high media income, which is over $68,000 per year. The state's gross product in 2010 was over $235 billion dollars. Manufacturing, ranging from metal equipment and machinery to electronics and scientific equipment, represent the majority of the state's commercial property and overall economy.


Office space and retail space options are plentiful in Connecticut as are commercial real estate listings. The high median income and state gross product help Connecticut stand out.
Retail - 11 East Main Street, Canaan, CT
$14/SqFt/Year
71,000 SqFt
71,000 SF neighborhood shopping center anchored by Super Stop & Shop and Family Dollar.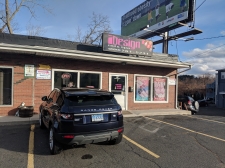 Retail - 27 Middle Street, Bristol, CT
$1475/SqFt/Month
1,500 SqFt
Prime Retail Space - excellent visibility and well-trafficed road
Others - 159 Danbury Road, Ridgefield, CT
$25/SqFt/Year
19,498 SqFt
1,925 SF first floor - back-end space, last space left.
Retail - 461Winsted Road, Torrington, CT
$8/SqFt/Year
Established retail center with two spaces available for lease.
---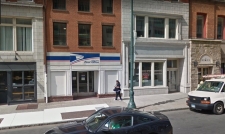 Office - 754 Chapel Street, New Haven, CT
$16/SqFt/Year
3,959 SqFt
Office/Retail Space in Downtown New Haven
Office - 834 Federal Road, Brookfield, CT
$13/SqFt/Year
11,120 SqFt
Retail/Office space for lease. Join other tenants such as: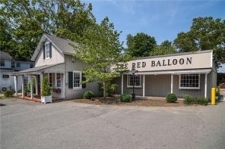 Retail - 53 Main Street , Essex, CT
$1990/SqFt/Month
1,440 SqFt
1,440 Of Prime Retail Space in Essex!
---
Office - 549 Howe Avenue Unit 300, Shelton, CT
$6/SqFt/Year
Various Size Retail and Office Space For Lease
Office - 147 Simsbury Road, Avon, CT
$18/SqFt/Year
12,357 SqFt
Impressive Office Building On Campus Setting * 12,357 Sqft Office Building All situated on 4.
Retail - 598 Danbury Road, Ridgefield, CT
$28/SqFt/Year
4,879 SqFt
Freestanding former medical building. Completely renovated with high-end finishes.
Retail - 15 Federal Road, Danbury, CT
$0.31/SqFt/Month
3,504 SqFt
$1,100/mo asking price is a gross number.
Retail - 1001 Hebron Avenue , Glastonbury, CT
$24/SqFt/Year
3,662 SqFt
Second generation restaurant space in affluent Glastonbury, CT.
Office - 1 Kirby Road, Washington, CT
$13/SqFt/Year
7,287 SqFt
Professional office space located on the first floor; Immaculately clean; ready for use.
Retail - 171 South Broad Street, Meriden, CT
Prime Retail Location
Office - 174 West Street , Litchfield, CT
$1.8/SqFt/Month
1,942 SqFt
Completely renovated, four rooms with sinks, laundry room, 2 baths and reception area.
Office - 123 Litchfield Road, New Milford, CT
1,200 SqFt
Office space available for lease.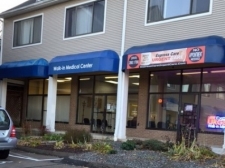 Office - 1700 Dixwell Avenue #UC, Hamden, CT
$4000/SqFt/Year
2,450 SqFt
Medical Office/Walk-in Clinic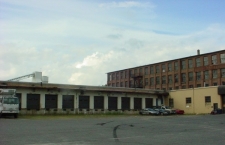 Industrial - 300 Chase River Road, Waterbury, CT
$1/SqFt/Month
12,500-65,000 SqFt
65,000 +/- SF warehouse mill building on 2.5 +/- acres. For Sale or Lease.
Retail - 1881 East Main Street, Torrington, CT
$17/SqFt/Year
Beautiful, newer plaza built on Torrington's busiest retail corridor. over 21,000 cars per day.
Office - 507 East Main Street, Torrington, CT
$16/SqFt/Year
21,126 SqFt
Class A office building with multiple spaces for lease.
---