Search Results - Delaware
---
Others - 955 NORMAN ESKRIDGE HIGHWAY B, SEAFORD, DE
$229,900
Commercial - SEAFORD, DE
Others - 0 ROUTE 404, BRIDGEVILLE, DE
$315,000
1.82 acres
Commercial - BRIDGEVILLE, DE
Others - 29617 VINCENT VILLAGE DRIVE, MILTON, DE
$100,000
Come build your dream home in the sought out Vincent Overlook community!
Others - Lot 4 STOCKLEY ROAD, LEWES, DE
$245,900
NO FEES NO RESTRICTIONS. 2.16 Acres Cleared Lot. Approximately 5 miles From Lewes and Five Points.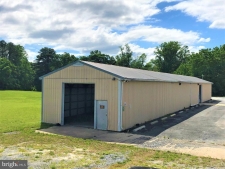 Industrial - 10 PARK ST, MILTON, DE
$250,000
0.63 acres

Industrial - 9 PARK ST, MILTON, DE
$975,000
1.52 acres

Others - 12600 SUSSEX HIGHWAY, GREENWOOD, DE
$695,000
0.78 acres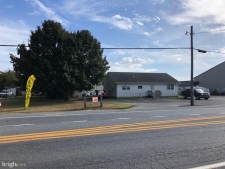 Others - 1630 SAVANNAH RD, LEWES, DE
$850,000
0.68 acres

Others - 1003 WARNER RD, MILFORD, DE
$276,900
0.26 acres

Others - 0 S S. LEE 213, ELLENDALE, DE
$45,000
Large building Lot! Wooded building Lot! .62 ACRE!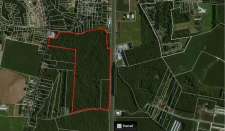 Land - US Rt. 13 Sussex Highway, Delmar, DE
$1,900,000
110 acres
Land for Sale in Delmar - 110.0 acres
Others - 0 INDIAN MISSION ROAD, MILLSBORO, DE
$110,000
property description coming soon
Others - 8 PEDDLERS VILLAGE, LEWES, DE
$249,000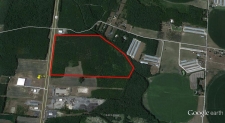 Land - Rt. 13 Northbound, Delmar, DE
$2,142,350
61.51 acres
Land for Sale in Delmar - 61.51 acres
Farm - 100 Comanche Cir, Millsboro, DE
$85,000
0.51 acres
Build your new house on this nice 0.
Others - 38016 Fenwick Shoals, Selbyville, DE
$2,950,000
1.83 acres
This is the sale of Fenwick Shoals Shopping Plaza. In addition to parcel 753 (1.25 acres)
Delaware's commercial real estate listings cover a variety of possibilities due to the state's diverse economy. While its geographic size and population may be smaller than most other states, Delaware nonetheless has a rich and interesting history and is home to many investment, commercial, and office space options. Investment properties are plentiful in this state of historic significance, which has an ample amount of office space and industrial space to choose from.
Delaware's largest city, Wilmington, has many of the state's commercial real estate listings. Delaware is home to more than a few colleges and universities as well. Tourism is also a consistent contributor to the local economy. This is due in no small part to the state's national monuments and historic locations.
Many companies are located in Delaware in part due to the state's business friendly posture. A large percentage of the nation's largest companies are based in Delaware and have office space in the state. Delaware is a hub for banks as numerous large banking institutions are located in Delaware, ranging from Bank of American to Citigroup and many others. Likewise pharmaceutical companies, such as AstraZeneca, and healthcare companies call Delaware home as well.
---