---
Retail - 3591 N Andrews Ave, Oakland Park, FL
$10/SqFt/Year
1,800 SqFt
For Lease Retail, 1.800 SQ FT, Oakland Park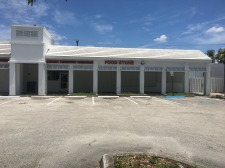 Retail - 6691 Sunset Strip, Sunrise, FL
$17/SqFt/Year
2,744 SqFt
Retail for Lease 2,744 SQ FT, Sunrise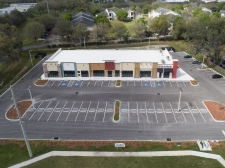 Multi-Use - 5615 South Florida Avenue, Lakeland, FL
8,000 SqFt
Brand New Retail Plaza In South Lakeland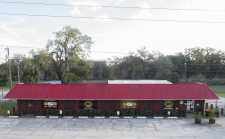 Multi-Use - 1431 East Gary Road, Lakeland, FL
Free Standing MULTI USE Building
---
Industrial - 19048 E Colonial Drive, Orlando, FL
$0.98/SqFt/Month
13,307 SqFt
10,750 s/f of retail space located directly on East Colonial Dr. Great retail/warehouse space.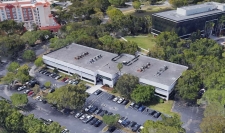 Office - 6300 NW 5th Way, Fort Lauderdale, FL
$23/SqFt/Year
0-24,106 SqFt
High-tech office building, 24,106 SQ FT for lease
Industrial - 1627 Dobbs Road, Saint Augustine, FL
$15.36/SqFt/Year
Prime Location in Saint Augustine located just east of SR312 and just west of S Ponce De Leon Blvd (
---
Retail - 5900 SW 76th Court Suite 60, Gainesville, FL
2,400 SqFt
Superb corner location in the small retail center in front of Class A Park Lane Apartments on Tower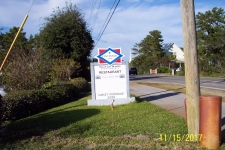 Office - 1598 CR 393 South, Santa Rosa Beach, FL
$30/SqFt/Year
1,000 SqFt
Unit 101 1000' sq ft for lease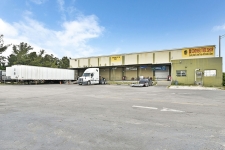 Industrial - 5101 Powerline Rd, Fort Lauderdale, FL
$9.56/SqFt/Year
16,433 SqFt
Retail for Lease in Fort Lauderdale Powerline Rd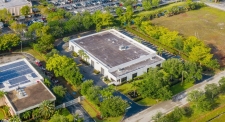 Industrial - 11840 NW 41st St, Coral Springs, FL
$15/SqFt/Year
21,847 SqFt
Freestanding Industrial Warehouse for Lease
Office - 12138 Wiles Rd, Coral Springs, FL
$17/SqFt/Year
2,100 SqFt
Office/Warehouse for lease 2,100 SQ FT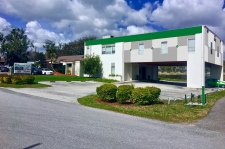 Office - 3825 S FLORIDA AVENUE , Lakeland, FL
314-755 SqFt
PRIME LAKELAND OFFICE SPACE FOR LEASE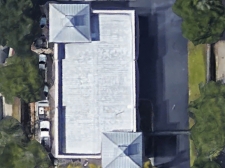 Multi-Use - 3522 Plover, Naples, FL
$19.5/SqFt/Year
2,800 SqFt
Free standing 2800 Sf building Office/Warehouse .5 acre fenced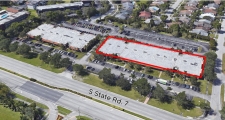 Office - 441 S State Rd. 7 #14, Margate, FL
$19.74/SqFt/Year
1,600 SqFt
Office Condo for Lease in Margate, FL - 1,600 SF
Office - 11764 W Sample Road #104, Coral Springs, FL
$19.2/SqFt/Year
1,250 SqFt
For Lease, Coral Springs, Office - 1,250 SQ FT
Others - 4239 SUNBEAM RD, JACKSONVILLE, FL
1,100 SqFt
Office,Retail - JACKSONVILLE, FL
Others - 5245 OLD KINGS RD, JACKSONVILLE, FL
101,974 SqFt
Commercial - JACKSONVILLE, FL
Others - 140 STOCKTON ST, JACKSONVILLE, FL
130,680 SqFt
Commercial,Vacant Land - JACKSONVILLE, FL
Others - 13638 ATLANTIC BLVD, JACKSONVILLE, FL
2,000 SqFt
Commercial,Retail - JACKSONVILLE, FL
The State of Florida ranks as the fourth most populous state in the United States with approximately 18.8 million people according to the 2010 US Census. This factor translates into a good deal of commercial real estate listings. Tallahassee, the state capital, is home to roughly 181,000 residents and a large portion of the state's commercial realty.


Florida's largest city is Jacksonville, which has over 1.3 million people in the area and about 820,000 residents in the city proper. Jacksonville's deepwater port makes it a leading hub for global shipping and a major contributor to the state's economy.


Other major cities include Miami, Tampa, Orlando and St. Petersburg as well as numerous smaller cities. There are a variety of substantial cities in Florida with a wide range of commercial real estate listings and opportunities for investment property.


Florida is an economic powerhouse with a gross domestic product in 2010 of over $700 billion dollars. Ports and tourism make up major parts of the Florida's economy. The strength of Florida's economy coupled with its numerous large cities makes Florida an interesting opportunity for investment property, as there is a strong supply of commercial realty, retail and office space.
---