---
The State of Florida ranks as the fourth most populous state in the United States with approximately 18.8 million people according to the 2010 US Census. This factor translates into a good deal of commercial real estate listings. Tallahassee, the state capital, is home to roughly 181,000 residents and a large portion of the state's commercial realty.


Florida's largest city is Jacksonville, which has over 1.3 million people in the area and about 820,000 residents in the city proper. Jacksonville's deepwater port makes it a leading hub for global shipping and a major contributor to the state's economy.


Other major cities include Miami, Tampa, Orlando and St. Petersburg as well as numerous smaller cities. There are a variety of substantial cities in Florida with a wide range of commercial real estate listings and opportunities for investment property.


Florida is an economic powerhouse with a gross domestic product in 2010 of over $700 billion dollars. Ports and tourism make up major parts of the Florida's economy. The strength of Florida's economy coupled with its numerous large cities makes Florida an interesting opportunity for investment property, as there is a strong supply of commercial realty, retail and office space.
Industrial - 12296 Wiles Rd., Coral Springs, FL
$15.33/SqFt/Year
1,800 SqFt
For Lease, Coral Springs, Office/Warehouse
Industrial - 3900 NW 39th St # 1 & 4, Coral Springs, FL
$14.9/SqFt/Year
38,165 SqFt
For Lease, Coral Springs, Office/Warehouse
Industrial - 8050 N University Dr #205, Tamarac, FL
$20.5/SqFt/Year
3,600 SqFt
For Lease, Tamarac, Office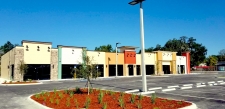 Retail - 5636 South Florida Avenue, , Lakeland, FL
$2.08/SqFt/Month
2,000-10,400 SqFt
New South Lakeland Retail Plaza
---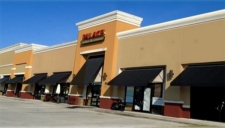 Retail - 5660 South Florida Ave , Lakeland, FL
$0.01/SqFt/Month
1,200-4,000 SqFt
Retial/Office/Professioanl Building for lease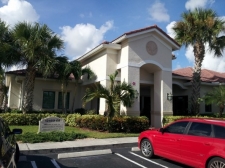 Office - 12460 W Atlantic Blvd, Coral Springs, FL
$24/SqFt/Year
2,200 SqFt
3 Large offices, Conference room, open work area. Neighboring Surgeon/Accountant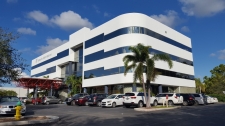 Office - 2151 W Hillsboro Blvd, Deerfield Beach, FL
$23/SqFt/Year
669-1,219 SqFt
Office Building <1m From I-95!
---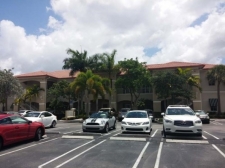 Office - 5521 N University Drive #104, Coral Springs, FL
$120/SqFt/Year
120 SqFt
Shared Professional Office CS Professional Campus
Office - 1420 Cesery Blvd, Jacksonville, FL
$12/SqFt/Year
2,163 SqFt
Located in Arlington Heights area this 850/sf office space is perfect for a small business.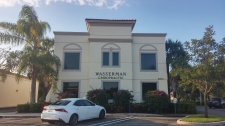 Office - 10394 W Sample Road, Coral Springs, FL
$23/SqFt/Year
1,675 SqFt
2nd Floor Private Office!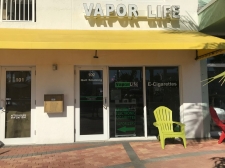 Retail - 239 Commercial Blvd, Lauderdale-by-the-Se, FL
$1.83/SqFt/Month
1,000 SqFt
Retail Sublease on Commercial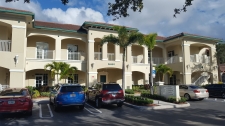 Office - 5491 N University Dr #202B, Coral Springs, FL
$26/SqFt/Year
900 SqFt
Small Office Coral Springs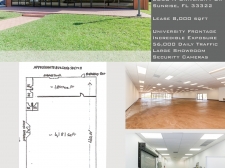 Retail - 2050 N University Drive, Sunrise, FL
$24/SqFt/Year
8,000 SqFt
Large Open Retail On University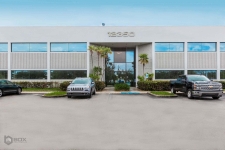 Office - 12350 NW 39th St, Coral Springs, FL
$23/SqFt/Year
2,882-3,717 SqFt
Hi End Office Space Lease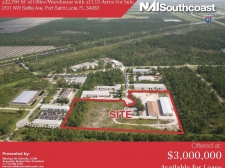 Industrial - 2101 Settle Ave, Port St. Lucie, FL
$8000-115000/SqFt/Year
15,200-17,500 SqFt
Port St. Lucie Industrial Space for Lease - 4 spaces available from 15,200 SF to 17,500 SF
Office - 7065 NW 22nd Street Suite A, Gainesville, FL
11,966 SqFt
Recently built, and one of the nicest showroom/warehouses in Gainesville.
Office - 4121 NW 37th Place B, Gainesville, FL
1,925 SqFt
Located along the top business corridor on NW 43rd Street in the Metrocorp Office Park.
Office - 2833 NW 41st Street, Gainesville, FL
161 SqFt
Prime NW location in Thornbrook area. Office offers shared lobby, kitchenette and 2 bathrooms.
Office - 4111 NW 6th Street Suite C, Gainesville, FL
2,650 SqFt
Beautiful clean office/warehouse in a great location with excellent visibility and signage on NW 6th
Office - 4731 NW 53 Avenue 1, Gainesville, FL
1,501 SqFt
Popular Bristol Park Office area behind Publix at the southwest corner of NW 43rd Street and NW 53rd
---