---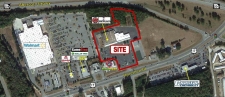 Shopping Center - 5918 Ogeechee Road, Savannah, GA
$9-15/SqFt/Year
1,248-18,748 SqFt
Savannah Retail Space for Lease - 6 spaces available from 1,248 SF to 18,748 SF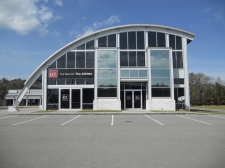 Retail - 5918 Ogeechee Road, Savannah, GA
$20/SqFt/Year
4,200 SqFt
Savannah Retail Space for Lease - 1 space available from 4,200 SF to 4,200 SF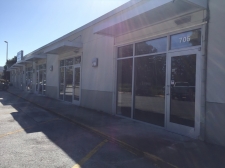 Shopping Center - 705-711 East 65th Street, Savannah, GA
$15/SqFt/Year
1,010-2,341 SqFt
Savannah Retail Space for Lease - 2 spaces available from 1,010 SF to 2,341 SF
Retail - 701 Eisenhower Parkway, Macon, GA
$0.14/SqFt/Month
6,000 SqFt
· Located in convenience store anchored strip center · .3 miles east of Interstate 75 · Avg.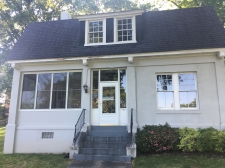 Office - 500 Washington Ave NE, Marietta, GA
$5.75-8.5/SqFt/Year
1,000-2,000 SqFt
Office Space Downtown Marietta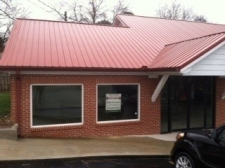 Retail - 6990 S sweetwater Rd., Lithia Springs, GA
$0.84-0.9/SqFt/Month
1,700 SqFt
Renovated 3 years ago for staffing Business Suite / Retail Suite/ offices/ dental/ Barbar/hair. Etc
Office - 3651 Mars Hill Rd. 3100 B, Watkinsville, GA
$1.3/SqFt/Month
924 SqFt
Beautiful unit featuring two professionally trimmed out offices as well as a conference room with co
Office - 105 Old Epps Bridge Rd Ste A, Athens, GA
$1.27/SqFt/Month
1,100 SqFt
Former successful Floral Shop that could serve as retail or office with Commercial-General zoning.
Industrial - 112 Ben Burton Cir, Bogart, GA
$8/SqFt/Year
9,600 SqFt
This property has 4800 SF available for lease.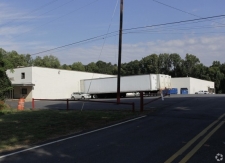 Industrial - 574 Joe Frank Harris Pkwy, Cartersville, GA
$2.75/SqFt/Year
60,000-120,000 SqFt
Heavy industrial building on Hwy 41 with easy access to I75.
Industrial - 3528 Browns Mill Road, Atlanta, GA
31,150 SqFt
31,150 Square Feet Office/Warehouse
Office - 650 Oglethorpe Ave Suite 3 -A, Athens, GA
$500/SqFt/Month
1 SqFt
There is one individual executive office available for lease at $500.00/month.
Office - 2257 Heath Road, Macon, GA
9,000 SqFt
· Subject property located near the intersection of Heath Road & Tucker Road;
Industrial - 2441 N Main St., East Point, GA
$6750/SqFt/Month
1 SqFt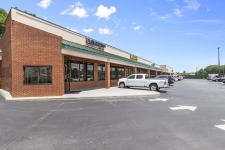 Shopping Center - 12 Euharlee Road, Cartersville, GA
$3500/SqFt/Month
2,500 SqFt
2500 sf Finely outfitted bank space available for lease!!!
Industrial Park - 1031 Cass White Road, White, GA
Interstate Commerce Park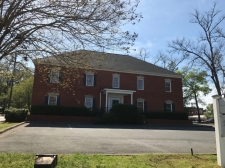 Office - 199 South Erwin Street, Cartersville, GA
1,400-2,800 SqFt
199 S. Erwin St. - Office Building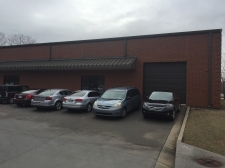 Multi-Use - 94 Zena Drive, Cartersville, GA
94 Zena Drive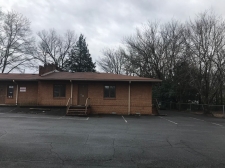 Office - 310 North Tennessee Street, Suite E, Cartersville, GA
2,102 SqFt
Office/Medical Suite - 310 N. Tennessee St., Suite E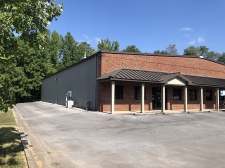 Multi-Use - 88 Wansley Drive, Cartersville, GA
88 Wansley Drive
Many people do not realize that Georgia is an economic powerhouse with a gross state product of $602 billion and ample commercial real estate listings. One of the reasons that Georgia has such an impressive state economy is that 21 Fortune 500 companies have office space located in the state. Further, 30 Fortune 1000 companies have retail space and industrial space in Georgia including Coca Cola, Delta, and Home Depot.
Aside from the large corporations that have headquarters in the state, a great deal of Georgia's economy and commercial rural land is based on agricultural endeavors. The state is famous for outputs of a variety of foods including peaches, peanuts and tobacco. Industrial space in Georgia is dedicated to everything from food processing and paper product manufacturing to chemical products and equipment for transportation.
Much of the state's commercial real estate listings are based in Atlanta. This city is a major hub for transportation, government, industry and communications. Amongst the large corporations with office space headquarters in Atlanta are Rubbermaid, UPS, Chick-fil-A and Delta Airlines.
While the majority of the Georgia's commercial real estate listings may be in Atlanta, other highly populated areas include Augusta, Columbus, Savannah and Athens.
---