---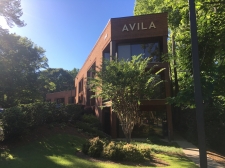 Office - 1010 Huntcliff Suite 2210, Atlanta, GA
$15.5/SqFt/Month
190 SqFt
North Sandy Springs Area 1010 Huntcliff Atlanta Ga 30350 Corner of Roswell Rd and Huntcliff near 40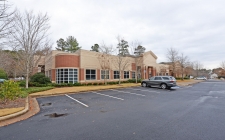 Office - 105 Westpark Drive, Athens, GA
$16/SqFt/Year
2,395 SqFt
2,395 SF Available | Class A Corporate Campus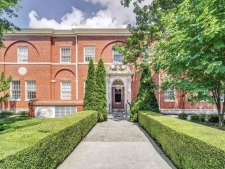 Office - 675 Seminole Ave NE, Atlanta, GA
$20/SqFt/Month
0-3,000 SqFt
The Highland Building is a historic office building located in Atlanta's booming Poncey-Highland n
Industrial - 899 GA Hwy 49, Macon, GA
$0.4/SqFt/Month
6,250 SqFt
· Subject property has frontage on Highway 49 & Garrison Road. · 6,250± SF Office / Warehouse
Office - 3040 Riverside Drive, Macon, GA
$0.01/SqFt/Month
75,000 SqFt
Four Buildings - Each with own entrance off parking lot Average Daily Traffic Count of 27,300 Vehicl
Retail - 1754 Watson Blvd, Warner Robins, GA
$0.9/SqFt/Month
3,240 SqFt
· Located in Stantom Plaza, couple blocks from Houston Medical Center · 3,240±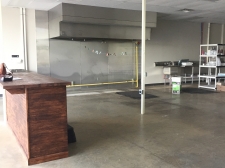 Shopping Center - 8860 Cartersville Hwy, Dallas, GA
$1500/SqFt/Year
1,500-3,000 SqFt
Two 1500SF Suites Available
Retail - 7620 Columbus Road, Lizella, GA
$0.44/SqFt/Month
1,130 SqFt
1,130± SF Service Garage Former Detail Shop Two Service Bays Three (9'X9')
Office - 3950 Cobb Parkway, Unit 106, Acworth, GA
$12/SqFt/Year
3,600 SqFt
Located in highly visible, well-maintained office park on Cobb Parkway, with an estimated daily traf
Office - 5415 Sugarloaf Parkway, Lawrenceville, GA
$15/SqFt/Year
1,000-2,500 SqFt
Ember Business Center IV5415 Sugarloaf Pkwy, Lawrenceville3 Suites available 1500 to 3100 sq.ft.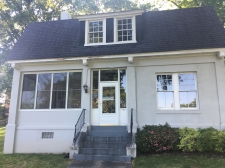 Office - 500 Washington Ave NE, Marietta, GA
$5.75-8.5/SqFt/Year
1,000-2,000 SqFt
Office Space Downtown Marietta
Office - 3020 N Patterson, Valdosta, GA
$1.25/SqFt/Month
2,576 SqFt
Large Office Building Perfect for a Variety of Businesses- 10 Offices Total!!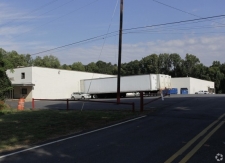 Industrial - 574 Joe Frank Harris Pkwy, Cartersville, GA
$2.75/SqFt/Year
60,000-120,000 SqFt
Heavy industrial building on Hwy 41 with easy access to I75.
Office - 885 Walnut Street Suite D, Macon, GA
$0.73/SqFt/Month
1,200 SqFt
· 1,200± SF Professional Office (24' X 50') - Reception - Waiting Area / Lobby - Three (3)

Office - 885 Walnut Street, Macon, GA
$15/SqFt/Year
1,150 SqFt
· 1,150± SF Medical Office (23' X 50') - Reception - Waiting Area - Four (4)
Industrial - 4528 Knight Road, Macon, GA
3,500 SqFt
· Subject property located within easy access to Interstate 475 · 3,500±
Office - 1801 Peachtree Street NW, Atlanta, GA
$25/SqFt/Year
2,981-7,484 SqFt
Office for Lease - Great Location on Peachtree!
Office - 1749 A Candler Road Suite A, Decatur, GA
$0.64/SqFt/Month
1,900 SqFt
VACANT AND ON SUPRA NEWLY RENOVATED WITH FRESH PAINT AND HARDWOOD FLOOR .
Retail - 2024 Watson Blvd, Warner Robins, GA
$12/SqFt/Year
6,071 SqFt
Rate Reduced - Restaurant Space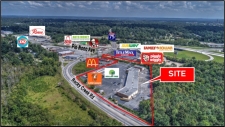 Retail - 1530 Rocky Creek Road, Macon, GA
$6/SqFt/Year
46,960 SqFt
BUILDING INFORMATION: 46,960± SF Single story glass storefront buildings (3 buildings)• •
Many people do not realize that Georgia is an economic powerhouse with a gross state product of $602 billion and ample commercial real estate listings. One of the reasons that Georgia has such an impressive state economy is that 21 Fortune 500 companies have office space located in the state. Further, 30 Fortune 1000 companies have retail space and industrial space in Georgia including Coca Cola, Delta, and Home Depot.
Aside from the large corporations that have headquarters in the state, a great deal of Georgia's economy and commercial rural land is based on agricultural endeavors. The state is famous for outputs of a variety of foods including peaches, peanuts and tobacco. Industrial space in Georgia is dedicated to everything from food processing and paper product manufacturing to chemical products and equipment for transportation.
Much of the state's commercial real estate listings are based in Atlanta. This city is a major hub for transportation, government, industry and communications. Amongst the large corporations with office space headquarters in Atlanta are Rubbermaid, UPS, Chick-fil-A and Delta Airlines.
While the majority of the Georgia's commercial real estate listings may be in Atlanta, other highly populated areas include Augusta, Columbus, Savannah and Athens.
---