---
Retail - 1311 Mount Zion Road Unit B , Morrow, GA
$10000/SqFt/Month
1 SqFt
These spaces feature a 41,000+- traffic count directly across from Southlake Mall and are approximat
Retail - 1311 Mount Zion Road Unit A , Morrow, GA
$2933/SqFt/Month
1 SqFt
These spaces feature a 41,000+- traffic count directly across from Southlake Mall and are approximat
Retail - 1311 Mount Zion Road Unit C , Morrow, GA
$3333/SqFt/Month
1 SqFt
These spaces feature a 41,000+- traffic count directly across from Southlake Mall and are approximat
Retail - 260 Maxham Road, Austell, GA
$1.08/SqFt/Month
11,170 SqFt
This heavy commercial building is 11,170 square feet with 9,665 square feet of warehouse space with
Office - 452 First Street, Macon, GA
$1.08/SqFt/Month
1,300 SqFt
· Subject property located downtown Macon at the corner of First Street and Cotton Avenue. ·
Office - 748 N Houston Road, Warner Robins, GA
$700/SqFt/Month
1 SqFt
Three Months Free Rent - Call Agent For Details
Office - 238 Stockbridge Road Suite 201, Jonesboro, GA
$0.04/SqFt/Month
8,000 SqFt
Executive office suites near historic downtown Jonesboro. 14 offices with secure electronic entry.
Retail - 174 Glynn Street North, Fayetteville, GA
$1.53/SqFt/Month
1,180 SqFt
Great traffic count at 39,000 vehicles daily.
Retail - 3510 Highway 41 N Suite 2001, Centerville, GA
$12/SqFt/Year
For Sale or Lease Sales Price: $2,000,000 Lease Rate: $12 PSF, Year
Office - 236 B-2 Stockbridge Rd., Jonesboro, GA
$1.33/SqFt/Month
1,124 SqFt
Office space for rent in Jonesboro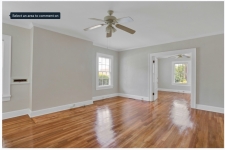 Office - 228 East Poplar st, Griffin, GA
1,000 SqFt
Office Space For Lease $650 all inclusive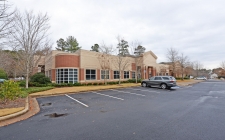 Office - 105 Westpark Drive, Athens, GA
$16/SqFt/Year
2,395 SqFt
2,395 SF Available | Class A Corporate Campus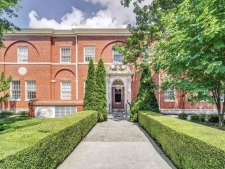 Office - 675 Seminole Ave NE, Atlanta, GA
$20/SqFt/Month
0-3,000 SqFt
The Highland Building is a historic office building located in Atlanta's booming Poncey-Highland n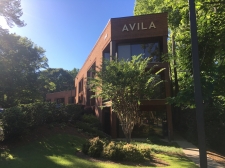 Office - 1010 Huntcliff Suite 2210, Atlanta, GA
$15.5/SqFt/Month
190 SqFt
North Sandy Springs Area 1010 Huntcliff Atlanta Ga 30350 Corner of Roswell Rd and Huntcliff near 40
Industrial - 899 GA Hwy 49, Macon, GA
$0.4/SqFt/Month
6,250 SqFt
· Subject property has frontage on Highway 49 & Garrison Road. · 6,250± SF Office / Warehouse
Office - 5415 Sugarloaf Parkway, Lawrenceville, GA
$15/SqFt/Year
1,000-2,500 SqFt
Ember Business Center IV5415 Sugarloaf Pkwy, Lawrenceville3 Suites available 1500 to 3100 sq.ft.
Retail - 1754 Watson Blvd, Warner Robins, GA
$0.9/SqFt/Month
3,240 SqFt
· Located in Stantom Plaza, couple blocks from Houston Medical Center · 3,240±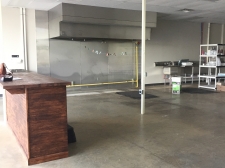 Shopping Center - 8860 Cartersville Hwy, Dallas, GA
$1500/SqFt/Year
1,500-3,000 SqFt
Two 1500SF Suites Available
Office - 3040 Riverside Drive, Macon, GA
$0.01/SqFt/Month
75,000 SqFt
Four Buildings - Each with own entrance off parking lot Average Daily Traffic Count of 27,300 Vehicl
Retail - 7620 Columbus Road, Lizella, GA
$0.44/SqFt/Month
1,130 SqFt
1,130± SF Service Garage Former Detail Shop Two Service Bays Three (9'X9')
Many people do not realize that Georgia is an economic powerhouse with a gross state product of $602 billion and ample commercial real estate listings. One of the reasons that Georgia has such an impressive state economy is that 21 Fortune 500 companies have office space located in the state. Further, 30 Fortune 1000 companies have retail space and industrial space in Georgia including Coca Cola, Delta, and Home Depot.
Aside from the large corporations that have headquarters in the state, a great deal of Georgia's economy and commercial rural land is based on agricultural endeavors. The state is famous for outputs of a variety of foods including peaches, peanuts and tobacco. Industrial space in Georgia is dedicated to everything from food processing and paper product manufacturing to chemical products and equipment for transportation.
Much of the state's commercial real estate listings are based in Atlanta. This city is a major hub for transportation, government, industry and communications. Amongst the large corporations with office space headquarters in Atlanta are Rubbermaid, UPS, Chick-fil-A and Delta Airlines.
While the majority of the Georgia's commercial real estate listings may be in Atlanta, other highly populated areas include Augusta, Columbus, Savannah and Athens.
---