---
Many people do not realize that Georgia is an economic powerhouse with a gross state product of $403.1 billion and ample commercial real estate listings. One of the reasons that Georgia has such an impressive state economy is that 15 Fortune 500 companies have office space located in the state. Further, 26 Fortune 1000 companies have retail space and industrial space in Georgia including Coca Cola, Delta, and Home Depot.


Aside from the large corporations that have headquarters in the state, a great deal of Georgia's economy and commercial rural land is based on agricultural endeavors. The state is famous for outputs of a variety of foods including peaches, peanuts and tobacco. Industrial space in Georgia is dedicated to everything from food processing and paper product manufacturing to chemical products and equipment for transportation.


Much of the state's commercial real estate listings are based in Atlanta. This city is a major hub for transportation, government, industry and communications. Amongst the large corporations with office space headquarters in Atlanta are Rubbermaid, UPS, Chick-fil-A and Delta Airlines.


While the majority of the Georgia's commercial real estate listings may be in Atlanta, other highly populated areas include Augusta, Columbus, Savannah and Athens.
Retail - 282 Norman Dr, Valdosta, GA
$6700/SqFt/Month
1 SqFt
Restaurant for lease.
Office - 3020 N Patterson, Valdosta, GA
$1.25/SqFt/Month
2,576 SqFt
Large Office Building Perfect for a Variety of Businesses- 10 Offices Total!!
Office - 151 N Main Street NW , Jonesboro, GA
$9/SqFt/Year
6,600 SqFt
Centrally located, freestanding and quality-built Brick Office Building on Main Street in Historic D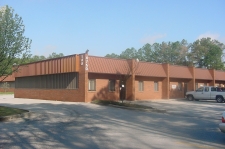 Industrial - 4760 Hammermill Road, Tucker, GA
$10.95/SqFt/Year
1,000-2,000 SqFt
These are small hard to find office warehouse spaces in the 1000-2000 sf range. $9.95 sf
---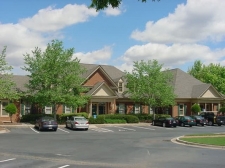 Office - 4500 Hugh Howell road, Tucker, GA
$18.95/SqFt/Year
584-1,879 SqFt
We have 7 beautiful one story Williamsburg style office condominiums for lease in Tucker $15.50 - $1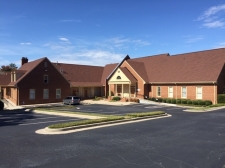 Office - 1867 Independence Square, Suite 103, Dunwoody, GA
$19.5/SqFt/Year
2,161 SqFt
Gorgeous 2161 square feet office space with Retail Signage
Office - 4124 Steve Reynolds Boulevard, Norcross, GA
$16/SqFt/Year
1,600 SqFt
Gorgeous Free Standing 1600 SF Office Condo for Lease in Norcross
---
Office - 104 Bombay, Roswell, GA
$13.75/SqFt/Year
1,136 SqFt
Beautiful 1136 SF Main Floor Office Condo for Lease in Roswell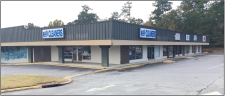 Retail - 2980 Riverside Drive, Macon, GA
$0.09/SqFt/Month
21,450 SqFt
· 2,000 ± SF Retail Space - Former Bass Cleaners · Plentiful asphalt paved parking ·
Office - 1371 Willow Run, Greensboro, GA
1,480 SqFt
SUNNY, BRIGHT CORNER SUITE IN GREENSBORO, GEORGIA
Office - 1010 PARK DRIVE, Greensboro, GA
$4000/SqFt/Month
3,356 SqFt
2-level, brick office building with the upper level built out for conference or living quarters, if
Office - 200 Newton Bridge Road, Athens, GA
$18/SqFt/Year
60,972 SqFt
This property currently has approximately 5,000 SF - 13,000 SF of renovated office space on the main
Others - 430 Tift Avenue, Albany, GA
4,492 SqFt
Move in ready office space with an abundance of charm and character.
Industrial - 875 Guy Paine Road, Macon, GA
$0.39/SqFt/Month
8,400 SqFt
8,400± SF Eight Bay Service Shop with Office/Parts Room (120' X 70') 5,600± SF Service Shop (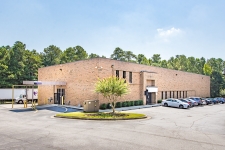 Industrial - 2105 Nancy Hanks Drive, Norcross, GA
$6/SqFt/Year
24,900 SqFt
With 2700sqft of office and 24' ceilings, a distributor, manufacture or B2B can make this their perf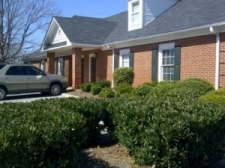 Office - 30A Foxchase Drive , Cartersville , GA
$1.11/SqFt/Year
450 SqFt
One Office and office space/reception. Perfect for a small business! PRIME LOCATION! 450 +/- SF! Car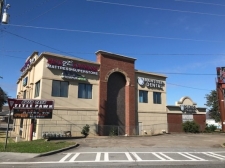 Office - 328 E Main Street, Cartersville, GA
$3483-3500/SqFt/Month
3,800 SqFt
3800 sf Upstairs Office Space in Prime Location!
Retail - 428 Second Street, Macon, GA
$12/SqFt/Year
2,509 SqFt
· 2,509± SF Glass Front Retail Space - New space "built-out" and ready to move in. - 2,109±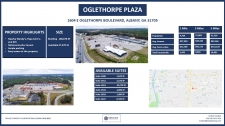 Retail - 1604 E Oglethorpe Blvd, Albany, GA
1,300-10,270 SqFt
FOR LEASE- Retail spaces at OGLETHORPE PLAZA
Industrial - 795 S Fulton Street, Macon, GA
$0.35/SqFt/Month
10,000 SqFt
· Subject property located at the corner of Fulton Street & Broadway · 10,000±
---