---
Office - 0 Veterans Memorial Parkway, Watkinsville, GA
$13/SqFt/Year
29,444 SqFt
Now pre-leasing brand new office park in Oconee County, Georgia.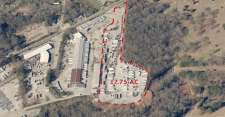 Industrial - 2090 Jonesboro Rd SE, Atlanta, GA
$3000/SqFt/Month
±7.75 acre Industrial Yard For Lease
Office - 238 Stockbridge Rd. Suite 202, Jonesboro, GA
$350/SqFt/Month
1 SqFt
Executive office spaces for rent in Jonesboro, GA. Excellant Condition.
Office - 3333 Northside Drive, Macon, GA
$0.08/SqFt/Month
7,500 SqFt
Two Suites Available: Suite C - 600 SF - Large open area, kitchenette, storage closet, restroom
Industrial - 189 Lower Bay Street, Macon, GA
$0.25/SqFt/Month
12,000 SqFt
· 12,000 ± Square Foot Building (100' X 120') - Office: Reception Area - 11' X 30'
Office - 1057 N Houston Road, Warner Robins, GA
$0.72/SqFt/Month
2,077 SqFt
· Great office location near Robins Air Force Base · 2,077± SF Office Building - Three (3)
Office - 3708 N Peachtree Road, Atlanta, GA
$2300/SqFt/Month
approx 1500 SF building with open floorplan, 1 bathroom. Large, fenced in parking lot in rear.
Office - 446 Poplar Street, Macon, GA
$0.25/SqFt/Month
9,500 SqFt
· Conveniently located Downtown Macon · 1,794± SF Medical Office - Suite 100
Office - 453 Poplar Street Lane, Macon, GA
$0.99/SqFt/Month
1,722 SqFt
· Conveniently located Downtown Macon · 1,722± SF Two-Story Office Building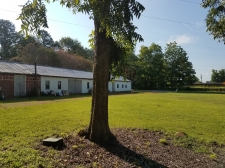 Multi-Use - 395 Barrows Ferry Rd NE, Milledgeville, GA
300-2,000 SqFt
Multi-use workshop up to 2000 square feet
Retail - 3755 Kings Highway, Douglasville, GA
$2000/SqFt/Month
1 SqFt
Space for Lease
Industrial - 4524 Val North, Valdosta, GA
Great commercial property in Valdosta!!!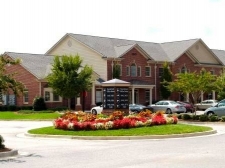 Office - 5470 Mcginnis Village Pl, Suite 203, alpharetta, GA
$12/SqFt/Year
1,375 SqFt
Prime Alpharetta Location, Close to GA 400. 1375 sq ft on upper level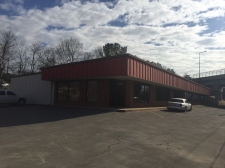 Multi-Use - 406 South Tennessee Street, Cartersville, GA
0-18,000 SqFt
Multi-Use Commercial Space
Office - 3902 Northside Dr, Macon, GA
$0.04/SqFt/Month
14,200 SqFt
Class "B"
Office - 1026 Twelve Oaks Drive Unit E, Watkinsville, GA
$0.16/SqFt/Month
3,208 SqFt
Beautiful small office located near Butler's Crossing in Watkinsville.
Office - 2970 Clairmont Rd. NE, Suite 940, Atlanta, GA
$23.5/SqFt/Year
2,442-9,154 SqFt
Office for Sublease - Light, Bright Office Space
Office - 1839 Norman Drive, Valdosta, GA
Amazing location for your business!!
Office - 1801 Peachtree Street NW, Atlanta, GA
$25/SqFt/Year
1,607-9,943 SqFt
Office for Lease - Great Location on Peachtree!
Office - 375 Northridge Rd, Atlanta, GA
$23.5-27/SqFt/Year
181-232 SqFt
181-232 SF Class A Office Sublease
Many people do not realize that Georgia is an economic powerhouse with a gross state product of $602 billion and ample commercial real estate listings. One of the reasons that Georgia has such an impressive state economy is that 21 Fortune 500 companies have office space located in the state. Further, 30 Fortune 1000 companies have retail space and industrial space in Georgia including Coca Cola, Delta, and Home Depot.
Aside from the large corporations that have headquarters in the state, a great deal of Georgia's economy and commercial rural land is based on agricultural endeavors. The state is famous for outputs of a variety of foods including peaches, peanuts and tobacco. Industrial space in Georgia is dedicated to everything from food processing and paper product manufacturing to chemical products and equipment for transportation.
Much of the state's commercial real estate listings are based in Atlanta. This city is a major hub for transportation, government, industry and communications. Amongst the large corporations with office space headquarters in Atlanta are Rubbermaid, UPS, Chick-fil-A and Delta Airlines.
While the majority of the Georgia's commercial real estate listings may be in Atlanta, other highly populated areas include Augusta, Columbus, Savannah and Athens.
---