---
Office - 3902 Northside Dr, Macon, GA
$0.08/SqFt/Month
14,200 SqFt
Class "B"
Retail - 192 New Street, Macon, GA
$0.37/SqFt/Month
3,510 SqFt
3510 SF Store Front (1,060 SF Showroom with private office), (2,450 SF Warehouse-heated)
Office - 3382 Highway 5, Suite B , Douglasville, GA
$0.21/SqFt/Month
14,000 SqFt
Daycare facility for lease. 3000 S.F. building with 5 separate classrooms with sinks.
Office - 3382 Highway 5, Suite A, Douglasville, GA
$8000/SqFt/Month
14,000 SqFt
Spacious 8000sf FLEX space with multiple offices, bathrooms and classrooms spaces throughout.
Retail - 6394 Zebulon Road, Macon, GA
$12/SqFt/Year
12,000 SqFt
12250 SF Retail Center - 2 Suites available - Suite 101 - 4,122 SF &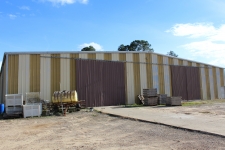 Multi-Use - 5194 US Hwy 319 S, Tifton, GA
$2.75/SqFt/Month
17,500 SqFt
Warehouse on 4 lane US Hwy 319 South for lease!
Industrial - 3 Industrial Court Road, Forsyth, GA
$0.83/SqFt/Month
3,000 SqFt
3,000± SF Office / Showroom / Warehouse - 1,500± SF Office - Reception - Waiting Area
Office - 3040 Riverside Drive, Macon, GA
$0.01/SqFt/Month
75,000 SqFt
Four Buildings - Each with own entrance off parking lot Average Daily Traffic Count of 23,700 Vehicl
Office - 238 Stockbridge Rd. Suite 202, Jonesboro, GA
$350/SqFt/Month
1 SqFt
Executive office spaces for rent in Jonesboro, GA. Excellant Condition.
Industrial - 215 Prospect Park Suites 500 & 600, Peachtree City, GA
$6/SqFt/Year
15,000 SqFt
Office/warehouse space for lease in Peachtree City
Industrial - 104 Huddleston Rd. Suite C, Peachtree City, GA
$850/SqFt/Month
1 SqFt
Prime flex space available for rent in Peachtree City.
Office - 435 Second St, Macon, GA
20,000 SqFt
Complimentary Conference Room - 2nd Floor Attached Parking Garage - 2 parking spaces per 1,000 SF co
Industrial - 852 Martin Luther King Jr. Blvd, Macon, GA
$0.4/SqFt/Month
3,230 SqFt
3,230± SF Office / Warehouse / Repair Facility - 350± SF Office - Three (3) private offices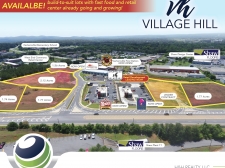 Multi-Use - 11 Charley Harper Drive, Cartersville, GA
Village Hill Development
Office - 246 W Pike Street, Lawrenceville, GA
$15.42/SqFt/Year
1,400 SqFt
1,400 SF of Office/Retail Space Available in Lawrenceville, GA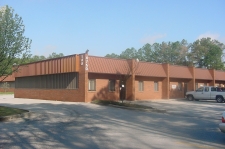 Industrial - 4760 Hammermill Road, Tucker, GA
$11.95/SqFt/Year
1,000-2,000 SqFt
These are small hard to find office warehouse spaces in the 1000-2000 sf range. $9.95 sf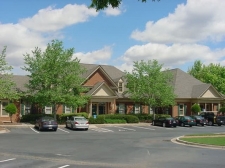 Office - 4500 Hugh Howell road, Tucker, GA
$18.95-20.95/SqFt/Year
584-2,514 SqFt
We have 7 beautiful one story Williamsburg style office condominiums for lease in Tucker $15.50 - $1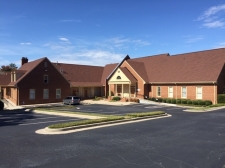 Office - 1867 Independence Square, Suite 105, Dunwoody, GA
$19.95/SqFt/Year
2,200 SqFt
Gorgeous 2200 square feet office space with Retail Signage
Office - 4923 Armour Road Ste 200, Columbus, GA
$1200/SqFt/Month
1 SqFt
Subject is an approximately 800 SF nicely finished professional office.
Office - 116 Hospital Drive, Warner Robins, GA
$0.55/SqFt/Month
3,250 SqFt
· Medical Office Building (Totally Renovated) - Receptionist area - Waiting Area
Many people do not realize that Georgia is an economic powerhouse with a gross state product of $602 billion and ample commercial real estate listings. One of the reasons that Georgia has such an impressive state economy is that 21 Fortune 500 companies have office space located in the state. Further, 30 Fortune 1000 companies have retail space and industrial space in Georgia including Coca Cola, Delta, and Home Depot.
Aside from the large corporations that have headquarters in the state, a great deal of Georgia's economy and commercial rural land is based on agricultural endeavors. The state is famous for outputs of a variety of foods including peaches, peanuts and tobacco. Industrial space in Georgia is dedicated to everything from food processing and paper product manufacturing to chemical products and equipment for transportation.
Much of the state's commercial real estate listings are based in Atlanta. This city is a major hub for transportation, government, industry and communications. Amongst the large corporations with office space headquarters in Atlanta are Rubbermaid, UPS, Chick-fil-A and Delta Airlines.
While the majority of the Georgia's commercial real estate listings may be in Atlanta, other highly populated areas include Augusta, Columbus, Savannah and Athens.
---