---
Office - 1020 Riverside Drive, Macon, GA
$12 SqFt/Year
7,596 SqFt
· 7,596± SF Professional Office Building · Formerly CPA firm · Extensive interior &

Retail - 3319 Holley Road, Lizella, GA
$850 Month
16,000 SqFt
· Located at roundabout intersection of Holley Road & US 80 (Eisenhower Parkway) · Available:
Retail - 4617 Hartley Bridge Rd, Macon, GA
$7,553.96-7,554 Month
6,962 SqFt
One Space Available - 2,525±
Industrial - 4908 Mercer University Dr, Macon, GA
$1,350 Month
12,500 SqFt
· Located at signalized intersection one block from Interstate 475 in West Macon. · Suite "B":
Industrial - 4305 Interstate Dr, Macon, GA
$1,750 Month
7,500 SqFt
Climate Controlled Warehouse / Office
Office - 3040 Riverside Drive, Macon, GA
$1,100 Month
75,000 SqFt
Four Buildings - Each with own entrance off parking lot Average Daily Traffic Count of 23,700 Vehicl

Retail - 730 S Westover Blvd, Albany, GA
15,000-43,000 SqFt
For Lease - 1.06 Ac. S. Westover Blvd, Commercial Lot, Albany, GA
Office - 4245 Johns Creek Parkway Suite E, Suwannee, GA
$24 SqFt/Year
13,791 SqFt
Build-out for medical practice office space.
Office - 3651 Mars Hill Rd, 2950 A, Bogart, GA
$17.50 SqFt/Year
New construction office building, move in ready.
Office - 3333 Northside Drive, Macon, GA
$600 Month
7,500 SqFt
· 600± SF Professional Office Suite · Floor plan consists of: · Large open area · Kitchenette ·
Office - 1041-43 N Houston Road, Warner Robins, GA
$1,700 Month
2,208 SqFt
2,208± SF Office consisting of: Reception, Waiting Room, Admin Office, Doctor Suite, Three (3)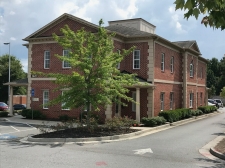 Office - 2645 Dallas Hwy, Marietta, GA
$500 Month
219 SqFt
Small Office Suite Available in West Cobb
Office - 2265 Roswell Rd, Marietta, GA
30,000 SqFt
Flexible office spaces in highly visible office building in prime East Cobb location.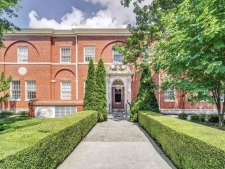 Office - 675 Seminole Ave NE, Atlanta, GA
$16-20 SqFt/Month
3,000 SqFt
The Highland Building is a historic office building located in Atlanta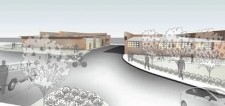 Multi-Use - 950 Whitehall Rd, Athens, GA
0-60,000 SqFt
Build-to-Suit Opportunity in Athens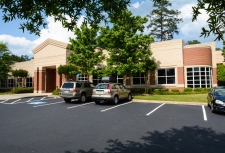 Office - 105 Westpark Drive, Athens, GA
150-16,000 SqFt
Quiet Corporate Office off Atlanta Hwy in Athens
Office - 110 Holiday Drive N, Macon, GA
$11 SqFt/Year
19,000 SqFt
Suite "B": 5,767± SF ($5,286.42 Per Month) Option: 3,000± SF ($2,750 Per Month) Option: 2,767± SF ($
Office - 5 Dunwoody Park, Dunwoody, GA
Fully equipped, flexible, on-demand medical workspace with individual offices, ranging from approx.
Retail - 549 Peachtree Street Ste A, Atlanta, GA
$9,300 Month
2,341 SqFt
+/-2400 ft² space available for lease in the heart of Midtown.
Retail - 4039 West Village Parkway, Ellenwood, GA
$19 SqFt/Year
Mixed Use Developmen t .
Many people do not realize that Georgia is an economic powerhouse with a gross state product of $602 billion and ample commercial real estate listings. One of the reasons that Georgia has such an impressive state economy is that 21 Fortune 500 companies have office space located in the state. Further, 30 Fortune 1000 companies have retail space and industrial space in Georgia including Coca Cola, Delta, and Home Depot.
Aside from the large corporations that have headquarters in the state, a great deal of Georgia's economy and commercial rural land is based on agricultural endeavors. The state is famous for outputs of a variety of foods including peaches, peanuts and tobacco. Industrial space in Georgia is dedicated to everything from food processing and paper product manufacturing to chemical products and equipment for transportation.
Much of the state's commercial real estate listings are based in Atlanta. This city is a major hub for transportation, government, industry and communications. Amongst the large corporations with office space headquarters in Atlanta are Rubbermaid, UPS, Chick-fil-A and Delta Airlines.
While the majority of the Georgia's commercial real estate listings may be in Atlanta, other highly populated areas include Augusta, Columbus, Savannah and Athens.
---