---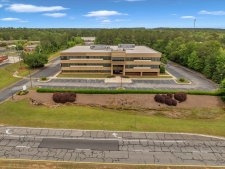 Office - 4885 Riverside Drive, Macon, GA
$15/SqFt/Year
54,000 SqFt
· Located in North Macon just off Interstate 75 ·
Industrial - 4039 I-475 Industrial Blvd., Macon, GA
$0.52/SqFt/Month
4,800 SqFt
· Located 1/2 mile from Interstate 475 · 4,800± SF Warehouse/Office - 2,900± SF Warehouse
Office - 110 Samaritan Drive, #205, Cumming, GA
1,158 SqFt
Convenient office condominium just blocks away from from the Cumming Square, court house, city hall,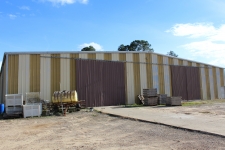 Multi-Use - 5194 US Hwy 319 S, Tifton, GA
$2.75/SqFt/Month
17,500 SqFt
Warehouse on 4 lane US Hwy 319 South for lease!
Office - 2370 Vineville Avenue, Macon, GA
$1.26/SqFt/Month
1,669 SqFt
· Subject property located on a major arterial road 1/2 mile from Interstate 75 and downtown Macon.
Office - 1525 Baytree Rd Suite I, Valdosta, GA
$1.38/SqFt/Month
2,500 SqFt
FOR LEASE - OFFICE, RESTAURANT OR RETAIL
Land - 201 Five Forks Drive, Cartersville, GA
$7500/SqFt/Month
1 SqFt
5.
Retail - 7775 McGinnis Ferry Rd., Suwanee, GA
36,000 SqFt
Three separate, contiguous second floor units available for Lease-available from 1,959 =

Retail - 730 S Westover Blvd, Albany, GA
15,000-43,000 SqFt
For Lease - 1.06 Ac. S. Westover Blvd, Commercial Lot, Albany, GA
Industrial - 4611 Ivey Drive, Macon, GA
$7/SqFt/Year
10,000 SqFt
Building 5 - Suite 500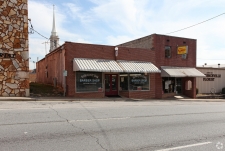 Retail - 169 S Perry, Lawrenceville, GA
$29/SqFt/Year
2,200 SqFt
169 South Perry St in Booming Historic Lawrenceville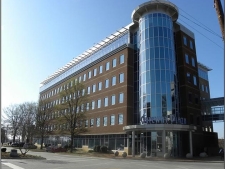 Office - 300 Mulberry Street, Macon, GA
$17.75/SqFt/Year
120,000 SqFt
Gateway Plaza, built in 2005, is a Class-A, six-story, Office Building consisting of 120,000 square
Industrial - 500 Highway 155 S, McDonough, GA
$0.75/SqFt/Month
10,000 SqFt
NEW CONSTRUCTION - BUILD-TO-SUIT Proposed building information: 10,000±
Office - 1640 Powers Ferry Road, Bldg 23 Governor's Ridge Office Park, Marietta, GA
5,760 SqFt
This unit is located at the terrace level, with separate, ADA accessible entrance from parking lot.
Office - 2180 Oconee Connector Suite 109, Athens, GA
$0.12/SqFt/Month
17,000 SqFt
The Oconee Professional Center in Oconee County has 1,955 Sq. Ft. available for lease.
Retail - 810 Beaver Ruin Rd, Lilburn, GA
$30/SqFt/Month
This is a new construction gas station with a c-store.
Retail - 2461 Metropolitan Parkway SW, Atlanta, GA
$1.25/SqFt/Month
3,000 SqFt
This is a new construction Exxon station with a c-store and a Pizza Hut anchor. We have 2 1,500 ft.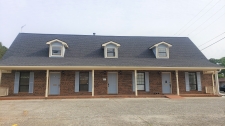 Office - 6941 Hwy 92, Woodstock, GA
100-5,000 SqFt
Office Space in Great Woodstock Location
Office - 0 Veterans Memorial Parkway, Watkinsville, GA
$14/SqFt/Year
29,444 SqFt
Now pre-leasing brand new office park in Oconee County, Georgia.
Office - 1800 Hog Mountain Road Bldg 200 Suites 101 & 103, Watkinsville, GA
$15/SqFt/Year
2,400 SqFt
This beautiful space is only 4 years old and has been occupied by just one tenant.
Many people do not realize that Georgia is an economic powerhouse with a gross state product of $602 billion and ample commercial real estate listings. One of the reasons that Georgia has such an impressive state economy is that 21 Fortune 500 companies have office space located in the state. Further, 30 Fortune 1000 companies have retail space and industrial space in Georgia including Coca Cola, Delta, and Home Depot.
Aside from the large corporations that have headquarters in the state, a great deal of Georgia's economy and commercial rural land is based on agricultural endeavors. The state is famous for outputs of a variety of foods including peaches, peanuts and tobacco. Industrial space in Georgia is dedicated to everything from food processing and paper product manufacturing to chemical products and equipment for transportation.
Much of the state's commercial real estate listings are based in Atlanta. This city is a major hub for transportation, government, industry and communications. Amongst the large corporations with office space headquarters in Atlanta are Rubbermaid, UPS, Chick-fil-A and Delta Airlines.
While the majority of the Georgia's commercial real estate listings may be in Atlanta, other highly populated areas include Augusta, Columbus, Savannah and Athens.
---