---
Office - 2970 Clairmont Rd. NE, Suite 940, Atlanta, GA
$25/SqFt/Year
3,761 SqFt
Office for Sublease - Light, Bright Office Space
Industrial - 1057 Parkway Drive, Macon, GA
$0.4/SqFt/Month
5,040 SqFt
· 5,040 ± SF Office / Warehouse Space - Six (6) private offices - One (1) restroom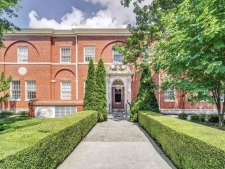 Office - 675 Seminole Ave NE, Atlanta, GA
$20/SqFt/Month
0-3,000 SqFt
The Highland Building is a historic office building located in Atlanta's booming Poncey-Highland n
Retail - 1474 Riverside Dr, Macon, GA
$1.42/SqFt/Month
600 SqFt
Former Auto Detail/Used Car Lot
---
Industrial - 715 E 11th Avenue, Cordele, GA
$0.29/SqFt/Month
3,050 SqFt
· 3,050± SF Warehouse with Office (61' X 50') - 400± SF Office (Renovated in 2016)
Industrial - 8709 Hospital Drive, Douglasville, GA
5,353 SqFt
Freestanding Industrial Space with curb appeal. Multi-Industrial usage with plenty of parking.
Office - 2912 Vineville Avenue , Macon, GA
$0.85/SqFt/Month
1,872 SqFt
Rate Reduced
---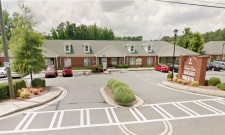 Office - 5655 Lake Acworth Dr, suite 140, Acworth, GA
$10.91/SqFt/Year
Entire Office Suite Rental
Office - 1371 Willow Run, Greensboro, GA
1,480 SqFt
SUNNY, BRIGHT CORNER SUITE IN GREENSBORO, GEORGIA
Industrial - 318 Corporate Parkway, Macon, GA
4,400 SqFt
· 2,200 SQ FT Suites available (See Floor Plan Page 2 Brochure) ·
Retail - 4931 Mercer University Dr, Macon, GA
$0.11/SqFt/Month
8,940 SqFt
Suite C: 3,000± SF Office Space Formerly Compassionate Care Hospice Floor Plan consists of:
Retail - 407 Veterans Memorial Hwy SE, Mableton, GA
$1.01/SqFt/Month
1,981 SqFt
THIS AUTOMOTIVE SHOP INCLUDE A LIFT, PAINT BOOTH, AND COMPRESSOR FOR AIR TOOLS.
Office - 3040 Riverside Drive, Macon, GA
$0.01/SqFt/Month
75,000 SqFt
Four Buildings - Each with own entrance off parking lot Average Daily Traffic Count of 27,300 Vehicl
Industrial - 135 Shamrock Industrial Blvd. Suite D, Tyrone, GA
$0.62/SqFt/Month
1,596 SqFt
Office/warehouse for lease. One loading dock door and one drive-in door;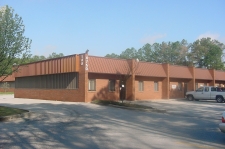 Industrial - 4760 Hammermill Road, Tucker, GA
$10.95/SqFt/Year
1,000-2,000 SqFt
These are small hard to find office warehouse spaces in the 1000-2000 sf range. $9.95 sf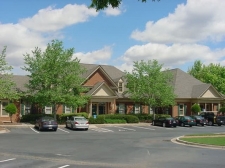 Office - 4500 Hugh Howell road, Tucker, GA
$18.95/SqFt/Year
584-1,879 SqFt
We have 7 beautiful one story Williamsburg style office condominiums for lease in Tucker $15.50 - $1
Retail - 205 Lynn Bonds Avenue, Guyton, GA
1,016 SqFt
Unique opportunity to rent an original Mills B.
Retail - 3186 Glenwood Rd SE, Decatur, GA
$1.18/SqFt/Month
2,500 SqFt
Great opportunity in a popular shopping center with great viability and high traffic count.
Industrial - 4301 Interstate Drive, Macon, GA
$0.13/SqFt/Month
15,000 SqFt
Suite A: 5,000± SF: Suite Dimensions: 50' X 100' Office - 1,000± SF:
Retail - 660 Lake Joy Road, Kathleen, GA
10,000 SqFt
"Brand New" 10,000 SF Retail Strip Center Anchor Tenant - B. Monroe Salon Current Tenants:
Many people do not realize that Georgia is an economic powerhouse with a gross state product of $403.1 billion and ample commercial real estate listings. One of the reasons that Georgia has such an impressive state economy is that 15 Fortune 500 companies have office space located in the state. Further, 26 Fortune 1000 companies have retail space and industrial space in Georgia including Coca Cola, Delta, and Home Depot.


Aside from the large corporations that have headquarters in the state, a great deal of Georgia's economy and commercial rural land is based on agricultural endeavors. The state is famous for outputs of a variety of foods including peaches, peanuts and tobacco. Industrial space in Georgia is dedicated to everything from food processing and paper product manufacturing to chemical products and equipment for transportation.


Much of the state's commercial real estate listings are based in Atlanta. This city is a major hub for transportation, government, industry and communications. Amongst the large corporations with office space headquarters in Atlanta are Rubbermaid, UPS, Chick-fil-A and Delta Airlines.


While the majority of the Georgia's commercial real estate listings may be in Atlanta, other highly populated areas include Augusta, Columbus, Savannah and Athens.
---