---
Office - 201 E Central Ave, Valdosta, GA
Great location!
Office - 45 South Avenue, Marietta, GA
$750 Month
2,700 SqFt
These prestigious office suites are located 3 minutes, less than 1 mile, from Marietta Municipal Cou
Others - 1650 Baytree Road D, Valdosta, GA
$2,062.50-2,063 Month
Excellent location for your business!!
Others - 1650 Baytree Road C, Valdosta, GA
$2,062.50-2,063 Month
1,500 SqFt
Excellent location for your business!!
Retail - 754 N Chase Street, Athens, GA
$1,655 Month
1,902 SqFt
This building formerly served as Sunshine Cleaners for over 6 decades so the pedigree is there.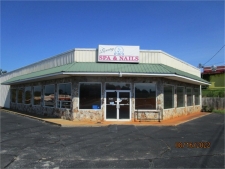 Retail - 1031 Highway 19 N, Thomaston, GA
4,400 SqFt
Retail Property Available in Thomaston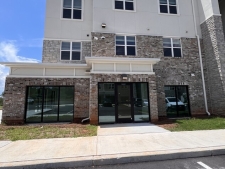 Multi-Use - 4039 W. Village Pky, Ellenwood, GA
1,100 SqFt
Retail spaces being developed 1st quarter 2023
Retail - 452 First Street, Macon, GA
$1,500 Month
1,300 SqFt
· Subject property located downtown Macon at the corner of First Street and Cotton Avenue. · 1,300±
Office - 440 Martin Luther King Jr. Blvd, Macon, GA
$13 SqFt/Year
13,500 SqFt
Building consists of four floors and a basement with each floor totaling approx. 13,500 SF.
Office - 110 Holiday Drive N, Macon, GA
$10 SqFt/Year
19,000 SqFt
Rate Reduced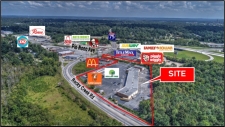 Retail - 1530 Rocky Creek Road, Macon, GA
$6 SqFt/Year
46,960 SqFt
BUILDING INFORMATION: 46,960± SF Single story glass storefront buildings (3 buildings) 24,840±
Office - 5655 Lake Acworth Dr, Acworth, GA
5,096 SqFt
Available office space located in North Cobb Executive Centre in Acworth.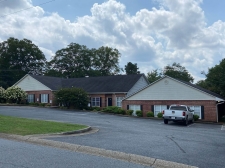 Office - 3185 Cherokee St, Kennesaw, GA
$15 SqFt/Year
2,400 SqFt
2,400 sq ft office near Downtown Kennesaw
Office - 4931 Riverside Drive Building 300, Macon, GA
$12 SqFt/Year
5,581 SqFt
· 3,130± SF Professional Office - Suite 300 A - ($3,816.00) - Reception/Waiting room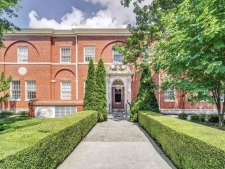 Office - 675 Seminole Ave NE, Atlanta, GA
$16-20 SqFt/Month
3,000 SqFt
The Highland Building is a historic office building located in Atlanta
Office - 2278 Ingleside Avenue, Macon, GA
$1,200 Month
1,477 SqFt
· 1,477 ± SF Professional Office Building - Reception area - Five (5) private offices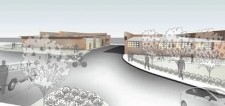 Multi-Use - 950 Whitehall Rd, Athens, GA
0-60,000 SqFt
Build-to-Suit Opportunity in Athens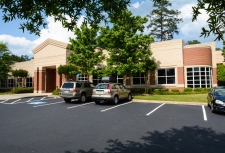 Office - 105 Westpark Drive, Athens, GA
150-16,000 SqFt
Quiet Corporate Office off Atlanta Hwy in Athens
Retail - 1117 Highway 96 Suite 114, Kathleen, GA
$24 SqFt/Year
15,000 SqFt
· Suite 114: 1,381± SF Retail Storefront (End Space) - Outdoor dining area
Office - 2469 E Piedmont Rd NE, Marietta, GA
$15 SqFt/Year
8,920 SqFt
Available Units: Suite 104 Size: Approximately 1,100 ± SF Rent: $1,466.
Many people do not realize that Georgia is an economic powerhouse with a gross state product of $602 billion and ample commercial real estate listings. One of the reasons that Georgia has such an impressive state economy is that 21 Fortune 500 companies have office space located in the state. Further, 30 Fortune 1000 companies have retail space and industrial space in Georgia including Coca Cola, Delta, and Home Depot.
Aside from the large corporations that have headquarters in the state, a great deal of Georgia's economy and commercial rural land is based on agricultural endeavors. The state is famous for outputs of a variety of foods including peaches, peanuts and tobacco. Industrial space in Georgia is dedicated to everything from food processing and paper product manufacturing to chemical products and equipment for transportation.
Much of the state's commercial real estate listings are based in Atlanta. This city is a major hub for transportation, government, industry and communications. Amongst the large corporations with office space headquarters in Atlanta are Rubbermaid, UPS, Chick-fil-A and Delta Airlines.
While the majority of the Georgia's commercial real estate listings may be in Atlanta, other highly populated areas include Augusta, Columbus, Savannah and Athens.
---