---
Many people do not realize that Georgia is an economic powerhouse with a gross state product of $403.1 billion and ample commercial real estate listings. One of the reasons that Georgia has such an impressive state economy is that 15 Fortune 500 companies have office space located in the state. Further, 26 Fortune 1000 companies have retail space and industrial space in Georgia including Coca Cola, Delta, and Home Depot.


Aside from the large corporations that have headquarters in the state, a great deal of Georgia's economy and commercial rural land is based on agricultural endeavors. The state is famous for outputs of a variety of foods including peaches, peanuts and tobacco. Industrial space in Georgia is dedicated to everything from food processing and paper product manufacturing to chemical products and equipment for transportation.


Much of the state's commercial real estate listings are based in Atlanta. This city is a major hub for transportation, government, industry and communications. Amongst the large corporations with office space headquarters in Atlanta are Rubbermaid, UPS, Chick-fil-A and Delta Airlines.


While the majority of the Georgia's commercial real estate listings may be in Atlanta, other highly populated areas include Augusta, Columbus, Savannah and Athens.
Office - 6600 Peachtree Dunwoody Road, Bldg. 600, Atlanta, GA
$21.5/SqFt/Year
2,108-4,075 SqFt
2,108-4,075 RSF Office Sublease
Office - 1800 Hog Mountain Rd 500 #103, Watkinsville, GA
$0.5/SqFt/Month
2,000 SqFt
Two year old office space available for lease beginning December 19 at the highly popular Legacy Off
Industrial - 524 Bartlett Street, Macon, GA
$0.42/SqFt/Month
2,600 SqFt
· Located in Hillcrest Industrial Park off Roff Avenue · 1,400± SF Office Building
Office - 1026 Twelve Oaks Dr Ste F, Watkinsville, GA
$450/SqFt/Month
1 SqFt
..
---
Office - 3867 Holcomb Bridge Rd, Suite 800, Norcross, GA
$0.79/SqFt/Month
1,600 SqFt
Office Building Lease
Retail - 1063 Baxter Street #500, Athens, GA
.
Office - 624 New St, Macon, GA
$0.21/SqFt/Month
11,700 SqFt
10,400± SF Office/Warehouse 1,300± SF Office on main level - Floor plan consists of three (3)
---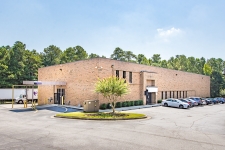 Industrial - 2105 Nancy Hanks Drive, Norcross, GA
$6/SqFt/Year
24,900 SqFt
With 2700sqft of office and 24' ceilings, a distributor, manufacture or B2B can make this their perf
Retail - 616 Poplar Street, Macon, GA
$16/SqFt/Year
3,280 SqFt
· Centrally located in Downtown Macon adjacent to the new "6-Story" Hyatt Place Hotel (
Office - 2090 Sugarload Parkway, Lawrenceville, GA
$9.5/SqFt/Month
10,800 SqFt
Suite #225 Size: Approximately 1,260 +/- SF This unit offers the following: Four (4)
Office - 195 West Pike Street, Lawrenceville, GA
$23-25/SqFt/Year
200-352 SqFt
STARK OFFICE BUILDING IN HISTORIC DOWNTOWN LAWRENCEVILLE, GA
Office - 5415 Sugarloaf Parkway, Lawrenceville, GA
$12.5/SqFt/Year
1,500-3,000 SqFt
Ember Business Center IV5415 Sugarloaf Pkwy, Lawrenceville3 Suites available 1500 to 3100 sq.ft.
Industrial - 1051 Calhoun Falls Highway, Elberton, GA
$2.25/SqFt/Year
163,615 SqFt
This property is located on GA Hwy 72 East in Elberton, GA.
Others - 2719 Phillips Drive, Albany, GA
6,640 SqFt
Versatile Warehouse space. This property features 6 Dock Doors and 6 Drive in Doors.
Others - 422 Roosevelt Avenue W, Albany, GA
12,500 SqFt
FOR LEASE - Warehouse with showroom, office and open storage space. Located on Roosevelt Ave.
Office - 1371 Willow Run, Greensboro, GA
1,480 SqFt
SUNNY, BRIGHT CORNER SUITE IN GREENSBORO, GEORGIA
Office - 1010 PARK DRIVE, Greensboro, GA
$4000/SqFt/Month
3,356 SqFt
2-level, brick office building with the upper level built out for conference or living quarters, if
Others - 430 Tift Avenue, Albany, GA
4,492 SqFt
Move in ready office space with an abundance of charm and character.
Office - 718 First Street, Macon, GA
$0.41/SqFt/Month
6,062 SqFt
6,062± SF Multi-Tenant Medical Office Building First Floor: 3,000± SF available for lease ($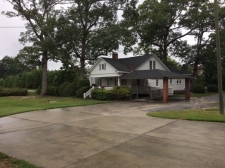 Office - 2145 North Road, Snellville, GA
$14/SqFt/Year
2,000 SqFt
Office space in landmark Snellville house
---