---
Industrial - 852 Martin Luther King Jr. Blvd, Macon, GA
$0.53/SqFt/Month
3,230 SqFt
3,230± SF Office / Warehouse / Repair Facility - 350± SF Office - Three (3) private offices
Office - 3581 Habersham at Northlake, Bldg M, Tucker, GA
$14.5-15/SqFt/Year
1,200 SqFt
1200 SF Office Space for Lease
Office - 625 Holcomb Bridge Road, Norcross, GA
$20/SqFt/Year
4,000-30,000 SqFt
30,000 SF Office for Lease
Office - 1415 Franklin Gateway, SE, Marietta, GA
$22/SqFt/Year
30,342 SqFt
30,342 SF Office Building For Sale or Lease
Office - 2036 Franklin Way, SE, Marietta, GA
$23/SqFt/Year
11,198 SqFt
11,198 SF Office/Warehouse For Sale or Lease
Office - 1455 Bells Ferry Road, Marietta, GA
$18/SqFt/Year
2,090 SqFt
2,090 SF- Unique Dental Space for Lease
Office - 2036 Franklin Way, SE, Marietta, GA
$22-23/SqFt/Year
11,198 SqFt
11198 SF Office/Warehouse for Sale or Lease
Office - 1415 Franklin Gateway, SE, Marietta, GA
$22/SqFt/Year
30,342 SqFt
30342 SF Office Building for Sale or Lease
Office - 1455 Bells Ferry Road, Marietta, GA
2,080 SqFt
2,080 SF Medical/Dental Office Space For Lease
Office - 443 S Atlanta Street, Roswell, GA
$3300/SqFt/Month
1 SqFt
Beautifully renovated commercial space near Downtown Roswell !!
Land - 910 Holcomb Bridge Road, Roswell, GA
15,520 SqFt
Build-to-Suit or Ground Lease
Office - 1551 Jennings Mill Road Suite 2100B, Watkinsville, GA
$0.87/SqFt/Month
2,754 SqFt
Ground level boasts a conference room, four offices, kitchenette as well as a private restroom.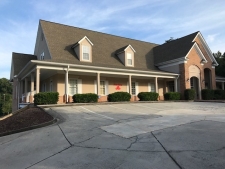 Office - 3133 Golf Ridge Blvd, Douglasville, GA
600-2,500 SqFt
Great Class B Office Building in Douglasville, GA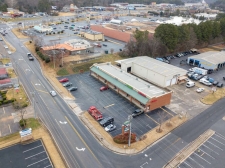 Retail - 135-143 E Felton Rd, Cartersville, GA
$14/SqFt/Year
1,200 SqFt
1200 sqft retail space in Cartersville
Office - 828 Riverside Drive, Macon, GA
$0.11/SqFt/Month
3,550 SqFt
· Located near the intersection of New Street & Riverside Drive · Suite "B": 1,035±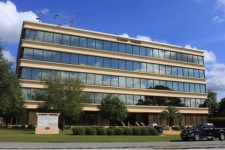 Office - 235 W. Roosevelt Ave., Albany, GA
$12-15/SqFt/Year
184-14,896 SqFt
Class A, Full-Service, 5-Story Office Building, located in the heart of downtown Albany
Retail - 7113 Mount Zion, Jonesboro, GA
$1/SqFt/Month
1,500 SqFt
4 building suite on visible street.
Office - 6853 Douglas Boulevard, Douglasville, GA
$22/SqFt/Year
5,020 SqFt
3000SF Medical/Pharmacy office space located on a heavy trafficked road (Douglas Blvd).
Retail - 118 M L King Senior Heritage Trail, Stockbridge, GA
$39582/SqFt/Year
3,120 SqFt
Retail Store LLOT: 61, LDIST: 12, LOT 41, Carrier Route:
Office - 1041-43 N Houston Road, Warner Robins, GA
$0.68/SqFt/Month
2,208 SqFt
2,208± SF Office consisting of: Reception, Waiting Room, Admin Office, Doctor Suite, Three (3)
Many people do not realize that Georgia is an economic powerhouse with a gross state product of $602 billion and ample commercial real estate listings. One of the reasons that Georgia has such an impressive state economy is that 21 Fortune 500 companies have office space located in the state. Further, 30 Fortune 1000 companies have retail space and industrial space in Georgia including Coca Cola, Delta, and Home Depot.
Aside from the large corporations that have headquarters in the state, a great deal of Georgia's economy and commercial rural land is based on agricultural endeavors. The state is famous for outputs of a variety of foods including peaches, peanuts and tobacco. Industrial space in Georgia is dedicated to everything from food processing and paper product manufacturing to chemical products and equipment for transportation.
Much of the state's commercial real estate listings are based in Atlanta. This city is a major hub for transportation, government, industry and communications. Amongst the large corporations with office space headquarters in Atlanta are Rubbermaid, UPS, Chick-fil-A and Delta Airlines.
While the majority of the Georgia's commercial real estate listings may be in Atlanta, other highly populated areas include Augusta, Columbus, Savannah and Athens.
---