---
Office - 2278 Ingleside Avenue, Macon, GA
$0.68/SqFt/Month
1,477 SqFt
· Subject property located near the intersection of Rogers Road & Ingleside Avenue · 1,477±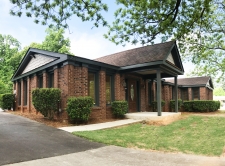 Office - 3610 Old Atlanta Rd, Suwanee, GA
$18/SqFt/Year
2,080 SqFt
Office building
Retail - 382 Cherry Street, Macon, GA
$1700/SqFt/Month
1 SqFt
Retail / Office · Centrally located in Downtown Macon · Corner of Cherry Street &
Office - 246 W Pike Street, Lawrenceville, GA
$15.42/SqFt/Year
1,400 SqFt
1,400 SF of Office/Retail Space Available in Lawrenceville, GA
Industrial - 375B Commerce Boulevard, Athns, GA
$5.25/SqFt/Year
60,000 SqFt
This property is currently set up with three full size basketball courts, bleachers, and a concessio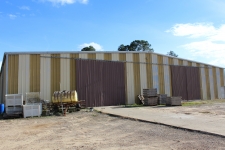 Multi-Use - 5194 US Hwy 319 S, Tifton, GA
$2.75/SqFt/Month
17,500 SqFt
Warehouse on 4 lane US Hwy 319 South for lease!
Office - 302 Vineville Street, Fort Valley, GA
$10/SqFt/Year
2,720 sq. ft. of office space available on the second floor of the Synovus Bank Building. $10.
Industrial - 110 W Macon Park Drive, Macon, GA
$4.15/SqFt/Year
8,740 SqFt
· 8,740 SF Office / Warehouse Space - 1,500 SF Office
Retail - 404 Northside Drive Suite C, Valdosta, GA
$0.98/SqFt/Month
1,220 SqFt
LEASING OPPORTUNITY FOR OFFICE OR RETAIL SPACE IN NORTHSIDE DRIVE PLAZA!!
Industrial - 135 Shamrock Industrial Blvd. Suite A, Tyrone, GA
$0.25/SqFt/Month
10,000 SqFt
3760 square feet - Office/Warehouse
Retail - 165 Perry Street, Lawrenceville, GA
$25/SqFt/Year
3,240 SqFt
Approx 3240 SF retail/restaurant space in Historic Lawrenceville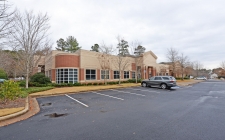 Office - 105 Westpark Drive, Athens, GA
$16/SqFt/Year
2,395 SqFt
2,395 SF Available | Class A Corporate Campus
Industrial - 9529 S. Main St. Suites 100 & 200, Jonesboro, GA
$3.5/SqFt/Year
30,000 SqFt
Industrial building for lease in Jonesboro, GA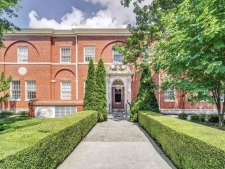 Office - 675 Seminole Ave NE, Atlanta, GA
$20/SqFt/Month
0-3,000 SqFt
The Highland Building is a historic office building located in Atlanta's booming Poncey-Highl
Retail - 1687 Bass Road, Macon, GA
$18/SqFt/Year
9,000 SqFt
Total Building Size: 9,000 Square Feet Two Suites Available: Suite 100/101 - 3,000 Sq. Ft. (
Office - 118 Stockbridge Road Building A, Jonesboro, GA
$32580/SqFt/Year
6,000 SqFt
Historic Building
Office - 118 Stockbridge Road Building B, Jonesboro, GA
$72000/SqFt/Year
6,000 SqFt
Historic Jonesboro
Office - 1801 Peachtree Street NW, Atlanta, GA
$25/SqFt/Year
2,955-9,943 SqFt
Office for Lease - Great Location on Peachtree!
Office - 2755 Marconi Dr., Ste. 100, Alpharetta, GA
$10-12/SqFt/Year
6,250-12,500 SqFt
6,250-12,500 SF Office or Office/Warehouse For Lease
Industrial - 899 GA Hwy 49, Macon, GA
$0.4/SqFt/Month
6,250 SqFt
· Subject property has frontage on Highway 49 & Garrison Road. · 6,250± SF Office / Warehouse
Many people do not realize that Georgia is an economic powerhouse with a gross state product of $602 billion and ample commercial real estate listings. One of the reasons that Georgia has such an impressive state economy is that 21 Fortune 500 companies have office space located in the state. Further, 30 Fortune 1000 companies have retail space and industrial space in Georgia including Coca Cola, Delta, and Home Depot.
Aside from the large corporations that have headquarters in the state, a great deal of Georgia's economy and commercial rural land is based on agricultural endeavors. The state is famous for outputs of a variety of foods including peaches, peanuts and tobacco. Industrial space in Georgia is dedicated to everything from food processing and paper product manufacturing to chemical products and equipment for transportation.
Much of the state's commercial real estate listings are based in Atlanta. This city is a major hub for transportation, government, industry and communications. Amongst the large corporations with office space headquarters in Atlanta are Rubbermaid, UPS, Chick-fil-A and Delta Airlines.
While the majority of the Georgia's commercial real estate listings may be in Atlanta, other highly populated areas include Augusta, Columbus, Savannah and Athens.
---