---
When one thinks of Hawaii, the first thing that comes to his or her mind may be vacation; however, aside from being a hotspot for tourism, the state has a variety of valuable commercial real estate listings.


Hawaii is home to almost 1.3 million people, and the state's largest city is the capital Honolulu. When it comes to commercial property in Hawaii, the main industries are sandalwood, whaling, pineapple and sugarcane. A large amount of industrial space is dedicated to the outputs of these products. Well-known corporations with headquarters and office space in Hawaii include Dole Food Company, Molokai Coffee, Mauna Loa Macadamia Nuts, and Castle & Cook.


Hawaii's capital city Honolulu has an estimated population of over 370,000 and is home to a large percentage of Hawaii commercial real estate listings. Other areas with high populations include Hilo, Kailua and Kaneoche.


Tourism is essential to Hawaii's economy. Corporations like Hawaiian Airlines and Outrigger Hotels and Resorts with office space and industrial space in Hawaii reflect that fact. A strong military presence also factors heavily into the state's economy. In 2009, US military spending in Hawaii was $12.2 billion.
Others - 235 Kaiulani Avenue, Honolulu, HI
$1,598,000
Quaint building on the corner of Kaiulani & Cleghorn. Perfect for investors.
Others - 716 Queen Street, Honolulu, HI
$4,250,000
7,630 Sq. Ft.
RARELY AVAILABLE! Great fee simple commercial property at the corner of Cooke & Queen.
Others - 315 E KAWILI ST, HILO, HI
$1,950,000
0.52 acres
Commercial, Concrete,Steel Frame - HILO, HI
Others - 28-2831 Hawaii Belt Rd, Pepeekeo, HI
$3,800,000
TRAFFIC, TRAFFIC, TRAFFIC!!
---
Retail - 1156 Koko Head Ave, Honolulu, HI
$188,800
1,570 Sq. Ft.
A must see! This is business opportunity sale including Lease, FF&E.
Others - 2981 Umi Street, Lihue, HI
$1,895,000
16,380 Sq. Ft.
2-Story building plus full basement. Lots of space. 2-loading doors (1-first floor and 1-basement).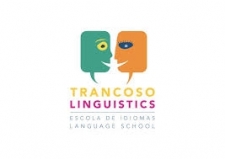 Retail - Rua do Telégrafo, 31, Trancoso , HI
Trancoso Linguistics is Brazil´s #1 tropical language school in Bahia. Study brazilian portuguese t
---
Others - 1750 Kalakaua Avenue Unit 105, Honolulu, HI
$1,299,000
4,309 Sq. Ft.
Great Location on Kalakaua Ave. A Fee simple and very spacious 2 story unit or a loft.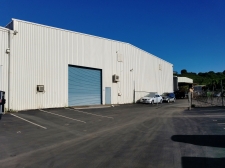 Industrial - 96-1276 Waihona Street, Pearl City, HI
$1,799,000
9,600 Sq. Ft.
Industrially Zoned Warehouse Condo Units 101-104
Multi-family - 140 Uwapo Rd. Apt. 6-104, Kihei, HI
$365,000
0.02 acres
2bd/1.5bth Beautifully Renovated Pet Friendly Kihei Villages Condo
Others - 16-305 VOLCANO RD, KEAAU, HI
$6,800,000
7.03 acres
Commercial - KEAAU, HI
Others - 563 Farrington Highway Unit 208, Kapolei, HI
$75,000
979 Sq. Ft.
Nicely built out salon in the heart of Kapolei!
Land - 1830 Kapiolani Blvd, Honolulu, HI
$6,000,000
0.49 acres
With its BMX-3 zoning this site allows for structures up to 350'.
Land - 95 Kapuahi St, Makawao, HI
$300,000
0.56 acres
The perfect spot for your newly built home, with paved side-walks and street access.
Multi-family - 485 Waianuenue Ave, Hilo, HI
$1,100,000
RARELY AVAILABLE, a 12-unit Apartment building for this price! 100%
Others - 1960 Kapiolani Blvd 108, Honolulu, HI
$50,000
Great opportunity to own Hawaii's most recognized cold dessert establishment snow factory location i
Others - 688 KINOOLE ST 207, HILO, HI
$110,000
585 Sq. Ft. on 2.12 acres
Commercial - HILO, HI
Others - 1888 Kalakaua Ave. Ste C-109, Honolulu, HI
$1,488,888
Commercial Space 1FL. facing Kalakaua Ave.
Others - 320 Ward Avenue Unit 115, Honolulu, HI
$85,000
728 Sq. Ft. on 1 acres
This sale is for the assignment of lease, FF&E, and liquor license transfer for Unit #
---