Search Results - Illinois
---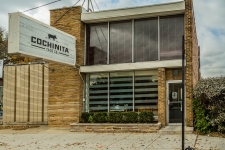 Business - 3938 N Central Ave, Chicago, IL
$99,000
1,625 Sq. Ft.
Beautifully Built Out Restaurant with Private Outdoor Patio in Portage Park
Retail - 422 W State St, Geneva, IL
$475,000
2,397 Sq. Ft.
422 State Street - right in the heart of Downtown Geneva
Retail - 600 S McLean Blvd, Elgin, IL
$999,000
4,700 Sq. Ft.
For Sale: Former Colonial Restaurant
Office - 528 E Grant Hwy, Marengo, IL
$195,000
2,875 Sq. Ft. on 0.62 acres
EXCELLENT EXPOSURE ON BUSY HIGHWAY ROUTE 20* R3 ZONING FOR PROFESSIONAL OFFICE USE*
---
Industrial - 1101 Center St, Peru, IL
$105,900
17,424 Sq. Ft.
SO MUCH POTENTIAL!
Industrial - 6 Lake Marian Rd, Carpentersville, IL
$235,000
2,400 Sq. Ft.
WELL BUILT INDUSTRIAL CONDO * 2,400 SQUARE FEET * 14 OVERHEAD DOOR * TRIPLE BASIN DRAIN *
Retail - 1431 W. Roosevelt Road, Broadview, IL
$389,900
44 year old operating laundry business/building and 4 adjoining units. 2 current tenants at $
---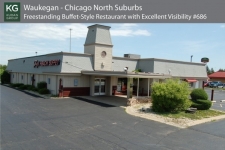 Retail - 3900 Northpoint Blvd., Waukegan, IL
$1,200,000
8,342 Sq. Ft. on 49299.44 acres
Waukegan - Freestanding, Buffet-Style Restaurant
Industrial - 904 Halfway Road, Marion, IL
$1,200,000
2.64 acres m/l with 394.82 ft of road frontage.
Industrial - 1605 Yearack, Marion, IL
$3,800,000
7.21 acres m/l on Yearack Drive that is adjacent to Gold's Gym and Kokopelli Golf Course.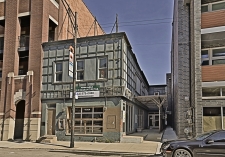 Retail - 2843 Halsted St, Chicago, IL
$1,299,000
6,000 Sq. Ft. on 4480 acres
Lakeview - Freestanding Building with Restaurant Infrastructure
Industrial - 100 W Poplar Street, West Frankfort, IL
$99,900
6,540 Sq. Ft.
Income opportunity. Currently being used as a softball training center with a single instructor.
Industrial - 800 Jennie Court, Carterville, IL
$799,900
2,400 Sq. Ft.
This is an AMAZING situation, but you might ask why the price?
Industrial - 709 & 713 S Illinois Avenue, Carbondale, IL
$500,000
2,355 Sq. Ft.
Location, location, location!
Industrial - 2610 W Murphysboro Road, Carbondale, IL
$49,900
1,700 Sq. Ft.
Great commercial building on the West Side of Carbondale.
Industrial - 600 W Freeman Street, Carbondale, IL
$2,475,000
43,032 Sq. Ft.
Great condition, 116 rooms and suites of various sizes -- several recent improvements include a new
Industrial - 716 S University Avenue, Carbondale, IL
$475,000
12,342 Sq. Ft.
Directly across from SIU Campus, within sight of Pulliam Hall!
Industrial - 321 N 13th Street, Herrin, IL
$34,999
7,045 Sq. Ft.
BUSY CORNER LOT ON 13 TH N IN HERRIN IL BUILDING IS A OLD CHURCH AND NEEDS A NEW ROOF AND MANY MANY
Industrial - 2655 Water Valley Road, Cobden, IL
$449,900
8,484 Sq. Ft.
This is an AMAZING package deal -- established location on Southern Illinois' Shawnee Hills Wine Tra
Multi-family - 500 Charles Road, Carbondale, IL
$163,000
1,568 Sq. Ft.
Great investment opportunity this mobile home park has a house that rents for $
Illinois is one of the most populated states in the country, and this factor means that there are ample Illinois commercial real estate listings. Many of these commercial property listings are based in its largest city Chicago. This fact can only be expected, as Chicago is the third most populated city in the entire country.


The Chicago area is the home to 65% of the people who live in the entire state of Illinois and had an estimated populated of 12,830,632 as of the 2010 census. Other cities with notable Illinois commercial real estate listings include Aurora, Rockford and Joliet.


Agricultural products like corn, soybeans, cattle, wheat and dairy make up some of the state's rural commercial land. Manufacturing is also key for the state's economy. Since 38% of the state's manufacturing plants are located in Cook County, there is a great deal of commercial property in this region. Products manufactured include chemicals, machines, food, fabricated metal, electronics, plastics and transportation equipment.
---