Search Results - Illinois
---
Illinois is one of the most populated states in the country, and this factor means that there are ample Illinois commercial real estate listings. Many of these commercial property listings are based in its largest city Chicago. This fact can only be expected, as Chicago is the third most populated city in the entire country.


The Chicago area is the home to 65% of the people who live in the entire state of Illinois and had an estimated populated of 12,830,632 as of the 2010 census. Other cities with notable Illinois commercial real estate listings include Aurora, Rockford and Joliet.


Agricultural products like corn, soybeans, cattle, wheat and dairy make up some of the state's rural commercial land. Manufacturing is also key for the state's economy. Since 38% of the state's manufacturing plants are located in Cook County, there is a great deal of commercial property in this region. Products manufactured include chemicals, machines, food, fabricated metal, electronics, plastics and transportation equipment.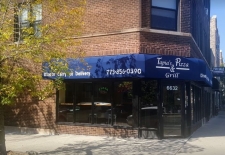 Business - 6632 N. Clark St., Chicago, IL
$59,000
1,300 Sq. Ft.
Rogers Park Fully Equipped Corner Neighborhood Restaurant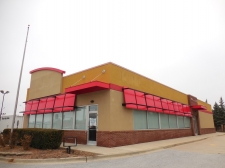 Others - 14747 S. Cicero Ave., Midlothian, IL
$849,000
4,200 Sq. Ft.
Newly built quick service restaurant property for lease/sale in Midlothian
Office - 1114 N Arlington Heights Rd, Arlington Heights, IL
$1,100,000
1.34 acres
Unique opportunity to occupy approximately 7,000 SF 1st floor location in this highly visible office
Office - 6317 Northwest Hwy, Crystal Lake, IL
$285,900
2,385 Sq. Ft. on 0.36 acres
2385 SQUARE FOOT FREE STANDING MEDICAL BUILDING IN A PERFECT LOCATION ON NORTHWEST HIGHWAY.
---
Industrial - 904 Halfway Road, Marion, IL
$1,200,000
2.64 acres m/l with 394.82 ft of road frontage.
Industrial - 1605 Yearack, Marion, IL
$3,800,000
7.21 acres m/l on Yearack Drive that is adjacent to Gold's Gym and Kokopelli Golf Course.
Multi-family - 229 S Walnut, Duquoin, IL
$120,000
1,500 Sq. Ft.
Have you ever thought of getting into rentals? Now is your chance.
---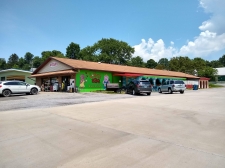 Retail - 220 South Front Street, Cobden, IL
$179,900
6,000 Sq. Ft. on 16250 acres
Building/Business on the Shawnee Wine Trail
Industrial - 121 N 13th Street, Herrin, IL
$295,000
9,600 Sq. Ft.
Are you looking to relocate your business or searching for an investment opportunity?
Industrial - 909 S Park Avenue, Herrin, IL
$62,000
952 Sq. Ft.
Highly visible commercial property on main street in Herrin at 909 S Park Ave.
Retail - 1005 Charleston Avenue, Mattoon, IL
$14
1,200 Sq. Ft.
Prime retail or office space location.
Industrial - 100 W Poplar Street, West Frankfort, IL
$99,900
6,540 Sq. Ft.
Income opportunity. Currently being used as a softball training center with a single instructor.
Industrial - 309 E Jackson Street, Carbondale, IL
$299,900
4,000 Sq. Ft.
Great office space! Also could be used for several other purposes:
Industrial - 800 Jennie Court, Carterville, IL
$799,900
2,400 Sq. Ft.
This is an AMAZING situation, but you might ask why the price?
Industrial - 306 E Stotlar, Herrin, IL
$184,000
4,425 Sq. Ft.
Great business opportunity with this 4,000 sq ft building/restaurant in a great location in Herrin.
Multi-family - 545 N Beadle Drive #A & B, Carbondale, IL
$250,000
2,782 Sq. Ft.
This duplex has great high end rental potential!
Industrial - 6156 Chautauqua Road, Murphysboro, IL
$270,000
7,292 Sq. Ft.
Advertised price is CASH ONLY, AS IS.**EXTREMELY MOTIVATED SELLER**Spectacular Situation!
Industrial - 316 S Pecan Street, Royalton, IL
$48,000
3,000 Sq. Ft.
Location! Location! Location! Imagine owning your own business while occupying the adjcent property.
Industrial - 709 & 713 S Illinois Avenue, Carbondale, IL
$500,000
2,355 Sq. Ft.
Location, location, location!
Multi-family - 1197 E Walnut Street, Carbondale, IL
$119,900
3,230 Sq. Ft.
Live in this 4 bed 3 bath home and rent out the other efficiency apartment or build more duplexes on
---