Search Results - Illinois
---
Illinois is one of the most populated states in the country, and this factor means that there are ample Illinois commercial real estate listings. Many of these commercial property listings are based in its largest city Chicago. This fact can only be expected, as Chicago is the third most populated city in the entire country.


The Chicago area is the home to 65% of the people who live in the entire state of Illinois and had an estimated populated of 12,830,632 as of the 2010 census. Other cities with notable Illinois commercial real estate listings include Aurora, Rockford and Joliet.


Agricultural products like corn, soybeans, cattle, wheat and dairy make up some of the state's rural commercial land. Manufacturing is also key for the state's economy. Since 38% of the state's manufacturing plants are located in Cook County, there is a great deal of commercial property in this region. Products manufactured include chemicals, machines, food, fabricated metal, electronics, plastics and transportation equipment.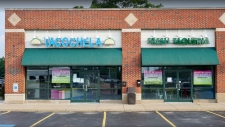 Business - 2321 Ogden Ave, Downers Grove, IL
$249,000
3,300 Sq. Ft.
High Volume, Fresh Mexican Taqueria in Downers Grove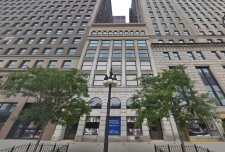 Retail - 320 S. Michigan Ave., Chicago, IL
$3,900,000
10,353 Sq. Ft.
Loop - Flagship Restaurant/Retail Opportunity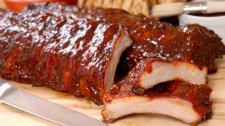 Business - 999 Confidential Streets , Crystal Lake, IL
$659,000
6,800 Sq. Ft.
High volume, profitable restaurant in Northwest Suburb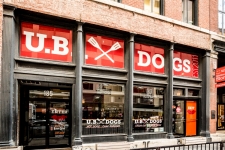 Business - 181 N Franklin St, Chicago, IL
$419,000
1,500 Sq. Ft.
Loop - Highly Profitable Counter Service Restaurant
---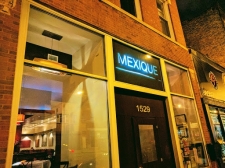 Retail - 1529 Chicago Ave. , Chicago, IL
$1,100,000
3,465 Sq. Ft. on 0.07 acres
West Town - Two-Story Mixed-Use Building with Restaurant for Sale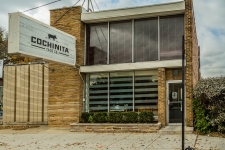 Business - Portage Park, Chicago, IL
$184,900
1,625 Sq. Ft.
Beautifully Built Out Restaurant with Private Outdoor Patio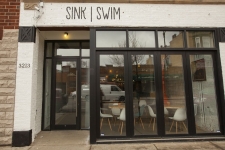 Business - 3213 W. Armitage Ave. , Chicago, IL
$229,000
3,750 Sq. Ft.
Fully Turn-Key Restaurant/Bar with Below Market Lease
---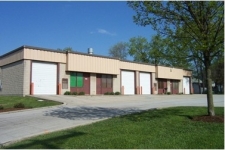 Industrial - 1007 Sill Ave, Aurora, IL
$480,000
6,900 Sq. Ft. on 0.45 acres
6,900± square feet steel frame masonry building
Multi-family - 129 2nd, Rockford, IL
$150,000
3,162 Sq. Ft.
Brick 6 family in the heart of downtown Rockford. Each unit has 1 bedroom and 1 full bathroom.
Others - 6848 South Ashland Avenue, Chicago, IL
$70,900
Mixed Use - Chicago, IL
Others - 1905 West 51st Street, CHICAGO, IL
$145,000
Retail/Stores - CHICAGO, IL
Others - 14753 South Cicero Avenue, Midlothian, IL
$895,000
5,029 Sq. Ft.
Free standing sports bar & pizza pub with multiple patios and video gaming. $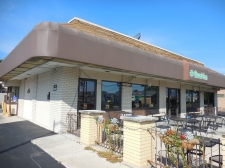 Others - 10244 South Kedzie Avenue, Evergreen Park, IL
$595,000
2,300 Sq. Ft.
Free standing sports bar-pizza pub with drive-thru window.
Others - 428-430 East 83rd Street, Chicago, IL
$320,000
Turn-Key 8-Flat Building. Great Investment Opportunity! 100% Occupied, Good Cash Flow, 14%
Others - 14336 Waverly Ave, Midlothian, IL
$110,000
Property is zoned for residential or commercial one or the other not both.
Others - 12127 S Paulina St, Calumet Park, IL
$118,000
Motivated seller.
Others - 1 Smoke Tree Plz 1-2-355, North Aurora, IL
$3,425,000
East West Corridor, located at I-88 and IL Rte 31 exit, Very well maintained 3 building 1 story offi
Others - 1307 East Main Street, St. Charles, IL
$579,000
4,056 Sq. Ft.
Investment property, currently leased. Dimples Donuts and Nary-Kabab are the tenants. 10.2 cap rate.
Others - 199 E Hwy 40, Troy, IL
$450,000
4,836 Sq. Ft.

Others - 99 Confidential Blvd, Geneva, IL
$22,500
Confidential listing for a Business For Sale, does not include property.
---