Search Results - Illinois
---
Illinois is one of the most populated states in the country, and this factor means that there are ample Illinois commercial real estate listings. Many of these commercial property listings are based in its largest city Chicago. This fact can only be expected, as Chicago is the third most populated city in the entire country.


The Chicago area is the home to 65% of the people who live in the entire state of Illinois and had an estimated populated of 12,830,632 as of the 2010 census. Other cities with notable Illinois commercial real estate listings include Aurora, Rockford and Joliet.


Agricultural products like corn, soybeans, cattle, wheat and dairy make up some of the state's rural commercial land. Manufacturing is also key for the state's economy. Since 38% of the state's manufacturing plants are located in Cook County, there is a great deal of commercial property in this region. Products manufactured include chemicals, machines, food, fabricated metal, electronics, plastics and transportation equipment.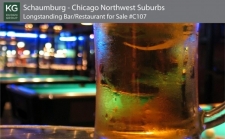 Business - 999 Confidential Road, schaumburg, IL
$149,000
7,300 Sq. Ft.
Schaumburg - Longstanding Bar/Restaurant for Sale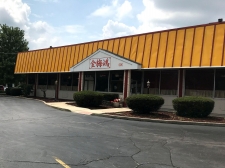 Business - 600 S Milwaukee Ave, Wheeling, IL
$890,000
4,063 Sq. Ft. on 29000 acres
Longstanding Restaurant in Wheeling, IL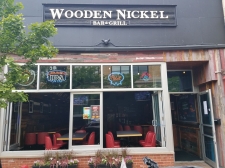 Business - 3244 N. Lincoln Ave, Chicago, IL
$249,000
2,272 Sq. Ft.
Recently Updated Turn-key Bar & Grill Opportunity in Lakeview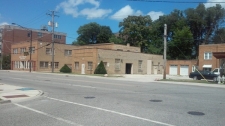 Multi-Use - 6615 N Milwaukee Ave, Niles, IL
$995,000
17,050 Sq. Ft. on 0.57 acres
Zoned for 75 foot mixed use development!
---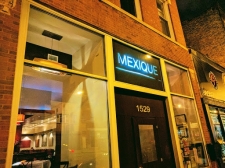 Retail - 1529 Chicago Ave. , Chicago, IL
$1,298,500
3,465 Sq. Ft. on 0.07 acres
West Town - Two-Story Mixed-Use Building with Restaurant for Sale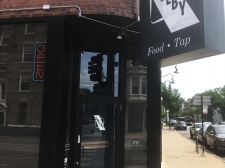 Business - 2759 W. Augusta Blvd. , Chicago, IL
$219,000
2,200 Sq. Ft.
Humboldt Park - Recently Remodeled Corner Tavern/Grill with Large Patio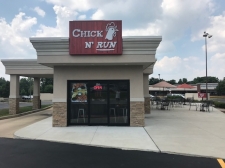 Business - 126 W. Boughton Rd, Bolingbrook, IL
$225,000
1,500 Sq. Ft.
Freestanding fast causal restaurant with drive thru and great patio in Bolingbrook
---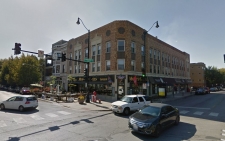 Business - Lincoln Square, Chicago, IL
$199,900
1,500 Sq. Ft.
Lincoln Square- Turn-Key Corner Bar/ Restaurant with Large Outdoor Patio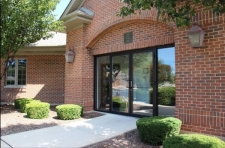 Office - 6713-6717 Kingery Highway, Willowbrook, IL
$1,550,000
Net Lease Office Investment For Sale
Office - 17 E Liberty, Danville, IL
$195,000
2,470 Sq. Ft. on 0.41 acres
Subject property is a single story frame, on concrete slab, with brick veneer.
Industrial - 4843 Rodger St., Springfield, IL
$209,000
2,988 Sq. Ft. on 1.31 acres
Property has a 2,988 sq. ft. building of which 2,160 sq. ft. is warehouse and 828 is office.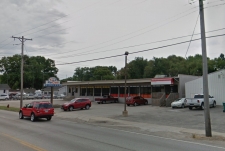 Industrial - 2200 East Clear Lake Avenue, Springfield, IL 62703, United S, Springfield, IL
$1,250
2,200 Sq. Ft.
For Lease 2,200 SF Commercial Space For Lease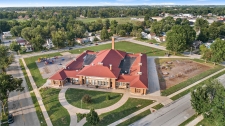 Multi-Use - Internet Only, Quincy, IL
IL School Building, Land & Chattel Auction
Industrial - 904 Halfway Road, Marion, IL
$1,200,000
2.64 acres m/l with 394.82 ft of road frontage.
Industrial - 1001 N Beadle Drive, Carbondale, IL
$229,900
2,100 Sq. Ft.
Professional building ready for your practice.
Industrial - 2710 State St, Chicago Heights, IL
$1,548,000
125,500 Sq. Ft. on 11.56 acres
Highlights Located in business friendly Chicago Heights Convenient access to I-394, I-57 and I-80 Bu
Industrial - 1605 Yearack, Marion, IL
$3,800,000
7.21 acres m/l on Yearack Drive that is adjacent to Gold's Gym and Kokopelli Golf Course.
Multi-family - 500 Charles, Carbondale, IL
$163,000
1,568 Sq. Ft.
Edgewood Mobile Home Park for sale includes one house, 2 trailers, 32 total lots on 4.9 acres.
Industrial - 202 S Division Street, Carterville, IL
$175,000
2,312 Sq. Ft.
This former fueling station sits at the entrance to Carterville's downtown business district.
Multi-family - 229 S Walnut, Duquoin, IL
$120,000
1,500 Sq. Ft.
Have you ever thought of getting into rentals? Now is your chance.
---