Search Results - Illinois
---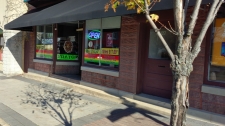 Retail - 129 N. Main Street, Crystal Lake, IL
$14/SqFt/Year
1,500 SqFt
Prime Retail / Office Space in Downtown Crystal Lake!
Office - 413 Devonshire Drive, Champaign, IL
The property underwent an exterior remodel in the fall of 2016 by adding new architectural elements
Office - 3830 W 95th Street, Evergreen Park, IL
$18/SqFt/Year
20,000 SqFt
Conveniently located near 95th and Pulaski in Evergreen Park.
Retail - 7120 W 127th Street, Palos Heights, IL
$18/SqFt/Year
10,000 SqFt
Palos Retail/Commercial
Retail - 9632 S Cicero Ave, Oak Lawn, IL
$20/SqFt/Year
Fantastic Cicero Ave location!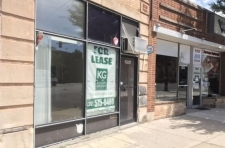 Retail - 5507 Lincoln Ave., Chicago, IL
$850/SqFt/Month
1,050 SqFt
Retail/Office Space for Lease in Lincoln Square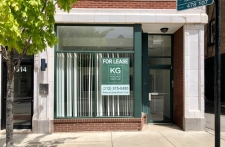 Retail - 1514 Howard St., Chicago, IL
$15/SqFt/Year
800 SqFt
Rogers Park - Retail/Office for Lease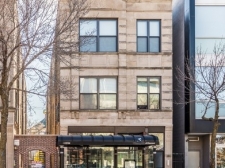 Retail - 2153 W. Division St., Chicago, IL
$29.4/SqFt/Year
1,000 SqFt
Retail/Office for Lease in Wicker Park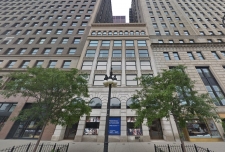 Retail - 320 S. Michigan Ave., Chicago, IL
$75/SqFt/Year
10,353 SqFt
High Profile Three Level Commercial Space
Office - 1100 S 2nd St., Springfield, IL
$6/SqFt/Year
3,770 SqFt
Subject property is a main level professional office space that features a reception area with waiti
Retail - 601-621 South Grand Ave E, Springfield, IL
$12/SqFt/Year
Subject property offers a single-tenant net lease user opportunity.
Retail - 75 W Plummer Blvd, Chatham, IL
$13/SqFt/Year
28,250 SqFt
The subject property was originally constructed in 2011 with an addition in 2013.
Retail - 1861 E Sangamon Ave, Springfield, IL
$14/SqFt/Year
The subject property was originally constructed in 1972 with additions and renovations to the center
Retail - 4241 Conestoga Dr, Springfield, IL
$19.5/SqFt/Year
6,923 SqFt
Subject Property is a former O'Charley's restaurant consisting of kitchen (3,298 SF)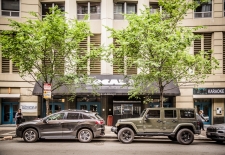 Retail - 22 E. Hubbard St. , Chicago, IL
$29.27/SqFt/Year
4,500 SqFt
Straight Lease - Restaurant Opportunity in River North
Office - 3351 S 6th St., Springfield, IL
$12/SqFt/Year
13,304 SqFt
Route 66 Village Mall has several spaces for lease.
Retail - 4200 N Prospect Dr., Decatur, IL
14,000 SqFt
Currently there are two space available within Decatur Crossing. 4206 N.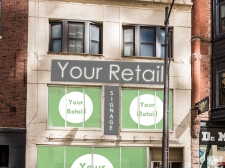 Retail - 1135 N. State St., Chicago, IL
$140/SqFt/Month
2,038-3,329 SqFt
Gold Coast - Multi Level Space for Lease in Freestanding Building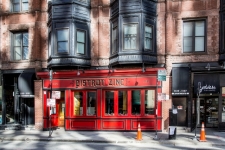 Retail - 1131 N. State St., Chicago, IL
$100/SqFt/Year
3,915 SqFt
Beautiful Restaurant for Lease in Gold Coast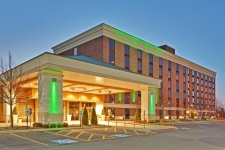 Retail - 6201 Joliet Rd., Countryside, IL
$18.5/SqFt/Year
8,183 SqFt
Flagship Bar/Restaurant/Nightclub Space at Holiday Inn in Countryside, IL
Illinois is one of the most populated states in the country, and this factor means that there are ample Illinois commercial real estate listings. Many of these commercial property listings are based in its largest city Chicago. This fact can only be expected, as Chicago is the third most populated city in the entire country.
The Chicago area is the home to 75% of the people who live in the entire state of Illinois, which has an estimated population of 12.74 million people. Other cities with notable Illinois commercial real estate listings include Aurora, Rockford and Joliet.
Agricultural products like corn, soybeans, cattle, wheat and dairy make up some of the state's rural commercial land. Manufacturing is also key for the state's economy. Since 38% of the state's manufacturing plants are located in Cook County, there is a great deal of commercial property in this region. Products manufactured include chemicals, machines, food, fabricated metal, electronics, plastics and transportation equipment.
---