Search Results - Illinois
---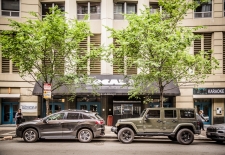 Retail - 22 E. Hubbard St. , Chicago, IL
$29.27/SqFt/Year
4,500 SqFt
Straight Lease - Restaurant Opportunity in River North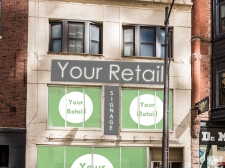 Retail - 1135 N. State St., Chicago, IL
$140/SqFt/Month
2,038-3,329 SqFt
Gold Coast - Multi Level Space for Lease in Freestanding Building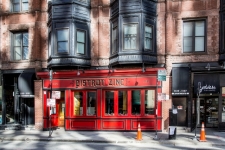 Retail - 1131 N. State St., Chicago, IL
$100/SqFt/Year
3,915 SqFt
Beautiful Restaurant for Lease in Gold Coast
Retail - 706 W Marketview Dr, Champaign, IL
1,029 SqFt
The subject space is located in a three tenant strip center at the corner of Marketview and Anthony
Office - 955 S Durkin Dr, Springfield, IL
$0.16/SqFt/Month
2,987 SqFt
1-room office suite for lease in popular Clocktower Village on west side of Springfield. $
Office - 706 Oglesby Ste 120, Normal, IL
$12/SqFt/Year
One Normal Plaza is an office building situated within a 22 acre park, formerly of the Illinois Sold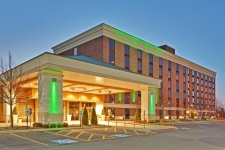 Retail - 6201 Joliet Rd., Countryside, IL
$18.5/SqFt/Year
8,183 SqFt
Flagship Bar/Restaurant/Nightclub Space at Holiday Inn in Countryside, IL
Retail - 12701 S Ridgeland Avenue, Palos Heights, IL
1,500-3,000 SqFt
MARBIL PLAZA | 1,059 SF & 3,000 SF END CAP DIVISIBLE SPACE
Retail - 640 Ogden Ave, Downers Grove, IL
0-3,927 SqFt
DOWNERS GROVE RETAIL DEVELOPMENT | 3,927 SF End Cap Retail/Office Space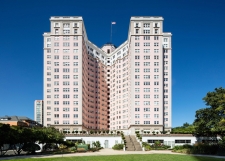 Retail - 5555 Sheridan Road , Chicago, IL
$20/SqFt/Year
1,200 SqFt
Retail/Offices for Lease in High Rise Apartment Complex Building
Office - 1304 W Anthony Dr, Champaign, IL
4,200 SqFt
4,200 SF available immediately!
Retail - 802 S. Eldorado, Unit A2, Bloomington, IL
$10.5/SqFt/Year
14,900 SqFt
Retail lease space with Veterans Parkway visibility and signage.
Office - 1024 E Steger Rd, Crete, IL
1,200-2,400 SqFt
LINCOLNSHIRE COMMONS III | 1,200 SF & 2,400 SF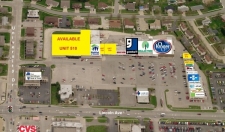 Shopping Center - 510 - 626 West Lincoln Ave (Route 16), Charleston, IL
1,200-45,000 SqFt
WEST PARK PLAZA - Retail/Office/Medical Unit Sizes Range from 1,200 SF up to 45,000 SF.
Office - 263 E Rand Road, Mount Prospect, IL
2,200 SqFt
2,200 SF END CAP PRIME OFFICE / MEDICAL / RETAIL SPACE OPPORTUNITY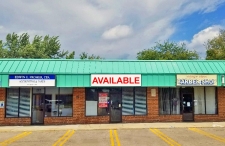 Retail - 269 W Elk Trail, Carol Stream, IL
1,295 SqFt
ELK TRAIL CENTER 1,295 SF FOR LEASE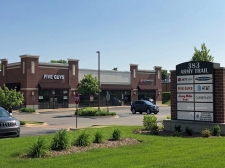 Retail - 383 Army Trail Rd, Bloomingdale, IL
1,400-2,882 SqFt
2,882 SF PRIME DIVISIBLE HIGH EXPOSURE RETAIL / OFFICE / MEDICAL SPACE OPPORTUNITY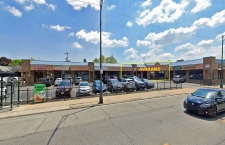 Retail - 3339 N Harlem Ave, Chicago, IL
2,862-6,619 SqFt
PENELOPE'S PLAZA | Join Dunkin Donuts | 2,862 SF - 6,619 SF PRIME DIVISIBLE RETAIL / OFFICE SPACE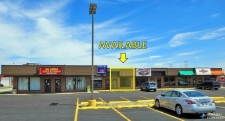 Retail - 13811 Cicero Ave, Crestwood, IL
CRESTWOOD COMMONS | 1,200 SF Prime Retail/Office/Medical Space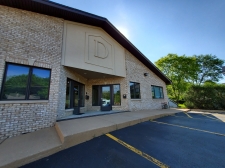 Office - 44 N. Western Avenue, Carpentersville, IL
$10-15/SqFt/Year
1,324 SqFt
Office / Retail Flex Space Ready To Occupy - Dare To Compare!
Illinois is one of the most populated states in the country, and this factor means that there are ample Illinois commercial real estate listings. Many of these commercial property listings are based in its largest city Chicago. This fact can only be expected, as Chicago is the third most populated city in the entire country.
The Chicago area is the home to 75% of the people who live in the entire state of Illinois, which has an estimated population of 12.74 million people. Other cities with notable Illinois commercial real estate listings include Aurora, Rockford and Joliet.
Agricultural products like corn, soybeans, cattle, wheat and dairy make up some of the state's rural commercial land. Manufacturing is also key for the state's economy. Since 38% of the state's manufacturing plants are located in Cook County, there is a great deal of commercial property in this region. Products manufactured include chemicals, machines, food, fabricated metal, electronics, plastics and transportation equipment.
---