Search Results - Illinois
---
Retail - 8025 W. 107th Street Unit 7, Palos Hills, IL
$8/SqFt/Year
5,000 SqFt
Palos Hills Commercial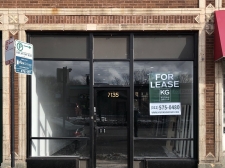 Retail - 7135 N. Clark St., Chicago, IL
$22.96/SqFt/Year
1,150 SqFt
Rogers Park Retail/Office for Lease at Busy Intersection
Retail - 4241 Conestoga Dr, Springfield, IL
6,923 SqFt
Subject Property is a former O'Charley's restaurant consisting of kitchen (3,298 SF)
Retail - 927 US-51, Forsyth, IL
$16.99/SqFt/Year
7,062 SqFt
Subject is a former O'Charley's restaurant built-in 2001.
Office - 1607 Tullamore, Bloomington, IL
$18/SqFt/Year
14,106 SqFt
Eastside Bloomington Business Park located off of Ireland Grove Road which is a direct route from ea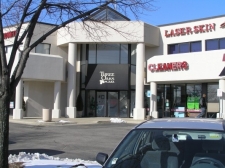 Shopping Center - 17W580 Butterfield Road, Oakbrook Terrace, IL
$21/SqFt/Year
1,020-1,170 SqFt
Retail Spaces For Lease Three Oaks Plaza Shopping Center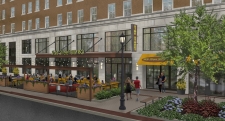 Retail - 1710 Orrington Ave, Evanston, IL
$25/SqFt/Year
4,730-7,480 SqFt
Fully Built Out Restaurant/Retail for Lease inside Hilton Orrington Hotel
Others - 415 E Ash Ave, Decatur, IL
31,575 SqFt
Coldwell Banker Commercial Devonshire Realty (CBCDR)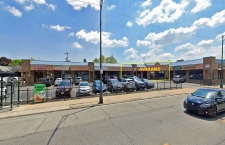 Retail - 3339 N Harlem Ave, Chicago, IL
2,862-6,619 SqFt
PENELOPE'S PLAZA | Join Dunkin Donuts | 2,862 SF - 6,619 SF PRIME DIVISIBLE RETAIL / OFFICE S
Retail - 1714 W Springfield Ave., Champaign, IL
$30/SqFt/Year
11,538 SqFt
Union Square is a 11,538 SF shopping center anchored by a Starbucks drive-thru on one of the busiest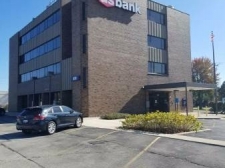 Office - 10035 W Grand Ave, Franklin Park, IL
$300-4000/SqFt/Month
200-6,000 SqFt
Private Office Spaces For Lease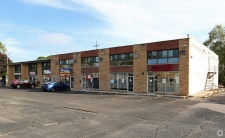 Office - 10005 W Grand Ave, Franklin Park, IL
$850-2500/SqFt/Month
600-3,000 SqFt
Single Private Office Spaces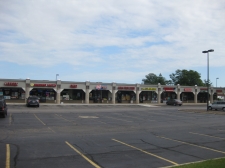 Retail - 2942-90 E. Ogden Avenue, Aurora, IL
$15/SqFt/Month
404-1,629 SqFt
Great Retail Space on Busy Ogden Avenue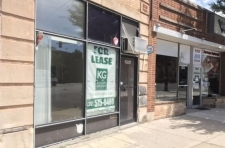 Retail - 5507 Lincoln Ave., Chicago, IL
$850/SqFt/Month
1,050 SqFt
Retail/Office Space for Lease in Lincoln Square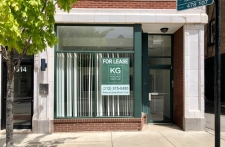 Retail - 1514 Howard St., Chicago, IL
$15/SqFt/Year
800 SqFt
Rogers Park - Retail/Office for Lease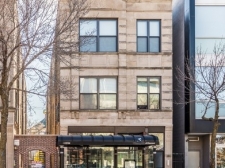 Retail - 2153 W. Division St., Chicago, IL
$29.4/SqFt/Year
1,000 SqFt
Retail/Office for Lease in Wicker Park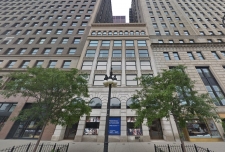 Retail - 320 S. Michigan Ave., Chicago, IL
$75/SqFt/Year
10,353 SqFt
High Profile Three Level Commercial Space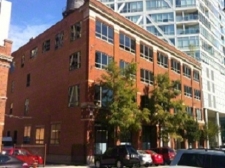 Business - 520 West Erie Street, Suite 300, Chicago, IL
$28/SqFt/Year
5,747 SqFt
Loft Office Space For Lease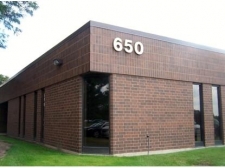 Office - 650 E. Devon Avenue, Suite 135, Itasca, IL
$13.25/SqFt/Month
1,954 SqFt
OFFICE SPACE FOR LEASE
Industrial - 4105 Fieldstone Dr., Champaign, IL
$3.5/SqFt/Year
153,030 SqFt
The subject property was originally constructed in 1988 with additions to the warehouse in 1994, 96,
Illinois is one of the most populated states in the country, and this factor means that there are ample Illinois commercial real estate listings. Many of these commercial property listings are based in its largest city Chicago. This fact can only be expected, as Chicago is the third most populated city in the entire country.
The Chicago area is the home to 75% of the people who live in the entire state of Illinois, which has an estimated population of 12.74 million people. Other cities with notable Illinois commercial real estate listings include Aurora, Rockford and Joliet.
Agricultural products like corn, soybeans, cattle, wheat and dairy make up some of the state's rural commercial land. Manufacturing is also key for the state's economy. Since 38% of the state's manufacturing plants are located in Cook County, there is a great deal of commercial property in this region. Products manufactured include chemicals, machines, food, fabricated metal, electronics, plastics and transportation equipment.
---