Search Results - Illinois
---
Illinois is one of the most populated states in the country, and this factor means that there are ample Illinois commercial real estate listings. Many of these commercial property listings are based in its largest city Chicago. This fact can only be expected, as Chicago is the third most populated city in the entire country.


The Chicago area is the home to 65% of the people who live in the entire state of Illinois and had an estimated populated of 12,830,632 as of the 2010 census. Other cities with notable Illinois commercial real estate listings include Aurora, Rockford and Joliet.


Agricultural products like corn, soybeans, cattle, wheat and dairy make up some of the state's rural commercial land. Manufacturing is also key for the state's economy. Since 38% of the state's manufacturing plants are located in Cook County, there is a great deal of commercial property in this region. Products manufactured include chemicals, machines, food, fabricated metal, electronics, plastics and transportation equipment.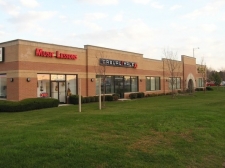 Retail - 962 South Randall Road, St. Charles, IL
$22/SqFt/Month
RETAIL/PROFESSIONAL SPACE FOR LEASE Randall & Bircher Shops
Retail - 3126 S 6th St., Springfield Township, IL
$15/SqFt/Year
13,351 SqFt
In-line storefront space available for lease in a great strip center.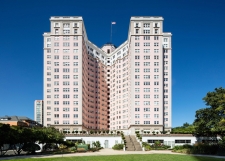 Retail - 5555 Sheridan Road , Chicago, IL
$20/SqFt/Year
1,200 SqFt
Retail/Offices for Lease in High Rise Apartment Complex Building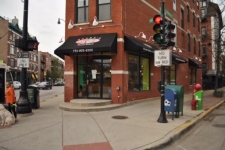 Retail - 2201 Lincoln Ave., Chicago, IL
$36.21/SqFt/Month
2,386 SqFt
Lincoln Park - Retail/Restaurant Space on High Traffic Corner
---
Industrial - 2901 Boardwalk Dr., Champaign, IL
$7.25/SqFt/Year
50,400 SqFt
This new flex warehouse has 50,400 SF that can be subdivided into six 6,000 SF Bays and two 7,200 SF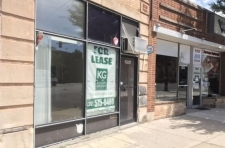 Retail - 5507 Lincoln Ave. , Chicago, IL
$1200/SqFt/Month
1,050 SqFt
Retail/Office Space for Lease in Lincoln Square
Retail - 2437 - 2439 Village Green Pl., Champaign, IL
21,190 SqFt
Subject property was constructed in 2010 to be a multi-tenant office retail building consisting of 1
---
Industrial - 3002 Apollo Dr., Champaign, IL
$4.75/SqFt/Year
251,760 SqFt
The entire warehouse is 251,760 SF consisting of 22 - 11,429 SF (41' x 279') bays.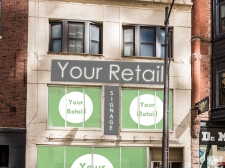 Retail - 1135 N. State St., Chicago, IL
3,329 SqFt
Retail for Lease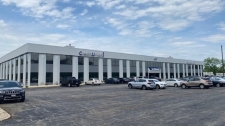 Office - 450 E. 22nd Street, Lombard, IL
$17.25/SqFt/Year
Office Spaces For Lease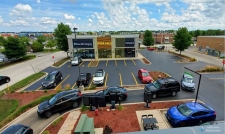 Retail - 2758 Route 34, Oswego, IL
1,100 SqFt
GERRY PLAZA | 1,100 SF END CAP SPACE
Retail - 211 S Central Ave., Paris, IL
$6/SqFt/Year
7,366 SqFt
Freestanding building with open floor plan and ample off-street parking.
Retail - 1540 E. College Avenue Landmark Mall, Normal, IL
$12/SqFt/Year
Landmark Mall shopping center in Normal, IL has great visibility in the market with below market ren
Office - 2708 McGraw, Bloomington, IL
9,724 SqFt
Freestanding all brick medical office building located on the east side of Bloomington with easy acc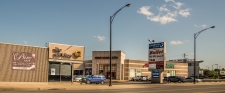 Retail - 6253 N. McCormick Blvd. , Chicago, IL
$16/SqFt/Year
1,500-4,500 SqFt
North Park - Retail Space with Great Visibility Available for Lease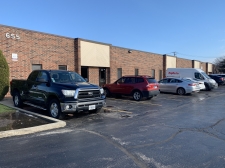 Industrial - 655 Central Ave, Wood Dale, IL
$9/SqFt/Year
2,300 SqFt
2,300 SF Warehouse - Wood Dale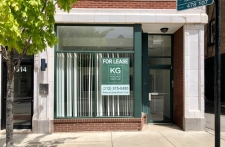 Retail - 1514 Howard St. , Chicago, IL
$15/SqFt/Year
800 SqFt
Rogers Park - Retail/Office for Lease
Others - 14747 S. Cicero Ave., Midlothian, IL
$16/SqFt/Year
NEWLY BUILT QUICK-SERVICE RESTAURANT FOR SALE OR LEASE
Office - 1024 E Steger Rd, Crete, IL
1,200-2,400 SqFt
LINCOLNSHIRE COMMONS III | 1,200 SF & 2,400 SF UNITS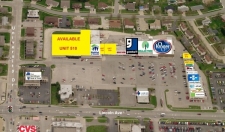 Shopping Center - 510 - 626 West Lincoln Ave (Route 16), Charleston, IL
1,200-45,000 SqFt
WEST PARK PLAZA - Retail/Office/Medical Unit Sizes Range from 1,200 SF up to 45,000 SF.
---