Search Results - Illinois
---

Retail - 110-124 E. Hillcrest, Suite 120 & Suite 118, Dekalb, IL
$12/SqFt/Month
840-1,025 SqFt
Hillcrest Shopping Center Retail Space For Lease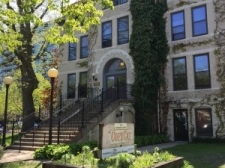 Multi-Use - 1830 Sherman Avenue, Evanston, IL
$37.5/SqFt/Year
1,900 SqFt
Retail Space For Lease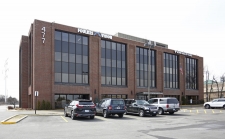 Office - 477 E. Butterfield Road, Lombard, IL
$14-18.75/SqFt/Year
Office Spaces For Lease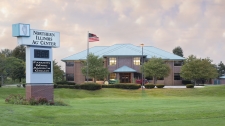 Office - 1100 S. County Line Rd, Maple Park, IL
$995-5000/SqFt/Month
Office/Suite Space Available
Office - 3013 Village Office Pl Suite 1, Champaign, IL
$14.5/SqFt/Year
17,745 SqFt
The Huddleston Building is a 17,745 SF class-A office building located within the Village at the Cro
Office - 2108 W Springfield Ave Suite 1&2 and 5, Champaign, IL
$11/SqFt/Year
5,806 SqFt
2108 W Springfield is a 5,806 SF building built in 1970 that is strategically located along Springfi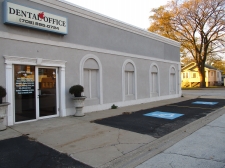 Office - 2457 RIDGE ROAD, Lansing, IL
0-2,000 SqFt
Commercial Office Suites on Ridge Road in Lansing For Lease
Industrial - 701 Pacesetter Dr. , Rantoul, IL
$3/SqFt/Year
The subject property is an 8,387 square foot building, originally designated as Building 56, and des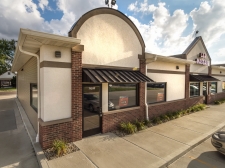 Retail - 712 E WAR MEMORIAL DRIVE Suite B, Peoria Heights, IL
$15/SqFt/Year
1,000 SqFt
PEORIA HEIGHTS Mixed Use Space for Lease - 1 space available from 1,000 SF to 1,500 SF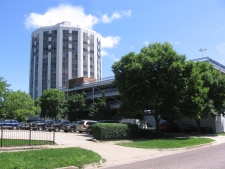 Office - 201 West Springfield Avenue, Champaign, IL
530 SF to 5,830 SF suites available in the recently remodeled high-rise office building.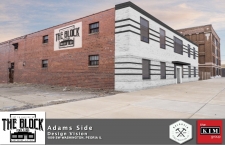 Multi-Use - 1009 SW Washington, Peoria, IL
$2-10/SqFt/Year
750-28,500 SqFt
Exclusive redevelopment located in the Peoria's Historic Downtown Warehouse District. Multiple uni
Office - 2859 S. Pulaski, Chicago, IL
$16/SqFt/Year
4,500 SqFt
Chicago Medical Offices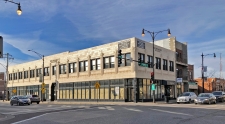 Retail - 4800 N. Milwaukee, Chicago, IL
$16.29-20.8/SqFt/Year
720-2,000 SqFt
Busy Corner - Great Location - Best Value In Chicago
Office - 11302 S. Harlem Avenue, Worth, IL
$1500/SqFt/Year
1,375 SqFt
Strip Mall
Office - 11312 S. Harlem Avenue, Worth, IL
$1400/SqFt/Year
800 SqFt
Strip Mall
Industrial - 712 - 718 W Killarney St., Urbana, IL
$8/SqFt/Year
47,700 SqFt
The space consists of a total of 13,500 SF of office space but can be converted back into climate co
Office - 410 E University Ave, Champaign, IL
$18/SqFt/Year
19,572 SqFt
Suite 101 South (1,650 SF) : Suite 101 South:
Retail - 1024 E Steger Rd, Crete, IL
1,200-2,400 SqFt
LINCOLNSHIRE COMMONS III | 1,200 SF & 2,400 SF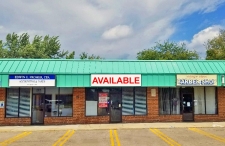 Retail - 269 W Elk Trail, Carol Stream, IL
1,295 SqFt
ELK TRAIL CENTER 1,295 SF FOR LEASE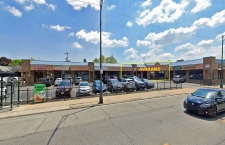 Retail - 3339 N Harlem Ave, Chicago, IL
2,862-6,619 SqFt
PENELOPE'S PLAZA | Join Dunkin Donuts | 2,862 SF - 6,619 SF PRIME DIVISIBLE RETAIL / OFFICE S
Illinois is one of the most populated states in the country, and this factor means that there are ample Illinois commercial real estate listings. Many of these commercial property listings are based in its largest city Chicago. This fact can only be expected, as Chicago is the third most populated city in the entire country.
The Chicago area is the home to 75% of the people who live in the entire state of Illinois, which has an estimated population of 12.74 million people. Other cities with notable Illinois commercial real estate listings include Aurora, Rockford and Joliet.
Agricultural products like corn, soybeans, cattle, wheat and dairy make up some of the state's rural commercial land. Manufacturing is also key for the state's economy. Since 38% of the state's manufacturing plants are located in Cook County, there is a great deal of commercial property in this region. Products manufactured include chemicals, machines, food, fabricated metal, electronics, plastics and transportation equipment.
---