Search Results - Illinois
---
Illinois is one of the most populated states in the country, and this factor means that there are ample Illinois commercial real estate listings. Many of these commercial property listings are based in its largest city Chicago. This fact can only be expected, as Chicago is the third most populated city in the entire country.


The Chicago area is the home to 65% of the people who live in the entire state of Illinois and had an estimated populated of 12,830,632 as of the 2010 census. Other cities with notable Illinois commercial real estate listings include Aurora, Rockford and Joliet.


Agricultural products like corn, soybeans, cattle, wheat and dairy make up some of the state's rural commercial land. Manufacturing is also key for the state's economy. Since 38% of the state's manufacturing plants are located in Cook County, there is a great deal of commercial property in this region. Products manufactured include chemicals, machines, food, fabricated metal, electronics, plastics and transportation equipment.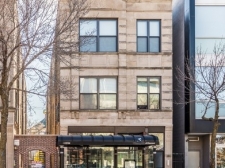 Retail - 2153 W. Division St., Chicago, IL
$31/SqFt/Year
1,000 SqFt
Retail/Office for Lease in Wicker Park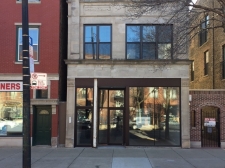 Retail - 2151 W. Division St., Chicago, IL
$37.2/SqFt/Year
1,000 SqFt
Retail for Lease in Wicker Park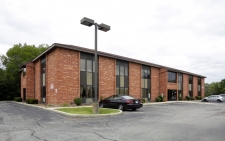 Office - 19150 S. Kedzie Ave #201&202, Homewood, IL
$15/SqFt/Year
480-1,080 SqFt
480 - 1080 SF Medical or Office Suites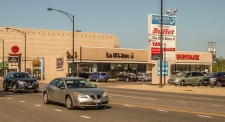 Retail - 6257 N. McCormick Blvd. , Chicago, IL
$20/SqFt/Year
3,137 SqFt
Retail space with Great Visibility Available for Lease
---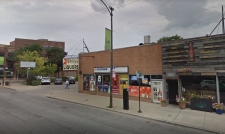 Retail - 3444 Lincoln Ave., Chicago, IL
$40/SqFt/Year
Former Liquor Store Available in High Traffic Area
Office - 482 Wylie (Crossroads Ctr.), Normal, IL
$10/SqFt/Year
5,357 SqFt
Terrific Class A office space with Easy Access to I-55/I-74. Tons of parking.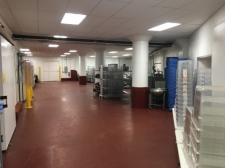 Retail - 3932 S. Leavitt St. , Chicago, IL
$1.16/SqFt/Month
8,200 SqFt
Longstanding Food Production Space for Lease in McKinley Park
---
Office - 102 E Main Street, Urbana, IL
$12/SqFt/Year
88,800 SqFt
A maximum of 60,932 SF of divisible space is available in the County Plaza Building which is across

Business - 5943 N. Northwest Hwy, Chicago, IL
Bar Restaurant in business 45 years going strong.
Office - 386 S. Koke Mill Rd, Springfield, IL
$14/SqFt/Year
Recently renovated multi-tenant professional office building.
Office - 3921 Pintail, Springfield, IL
$9.5/SqFt/Year
The space is 2,846 SF in a 6,000 SF office building.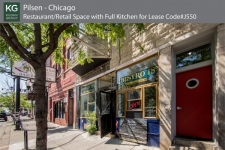 Retail - 1640 W. 18th St. , Chicago, IL
$25/SqFt/Year
1,892 SqFt
Pilsen - Restaurant/Retail Space with Full Kitchen for Lease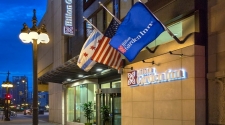 Retail - 66 E. Wacker Pl. Chicago, IL 60601, Chicago, IL
$38.4/SqFt/Year
2,500 SqFt
Restaurant for Lease in Nationally Recognized Hotel Flag in the North Loop
Retail - 604 E Main St., Mahomet, IL
$17/SqFt/Year
12,660 SqFt
Welcome to Downtown Mahomet's finest addition "Towne Center" located at 604 E Main Street.
Industrial - 706 W Bloomington Rd., Champaign, IL
$0.4/SqFt/Month
4,992 SqFt
Suite 101 is located on the south end of the building and has great frontage and visibility along Bl
Office - 901 W. Jefferson, Springfield, IL
$10/SqFt/Year
13,130 SqFt
Subject property is a large brick, one-story building with multiple waiting rooms, reception areas,
Others - 1208 N Cunningham Ave. , Urbana, IL
$8/SqFt/Year
16,948 SqFt
Situated on 1.37 acres, this property currently accommodates retail, office and warehouse uses.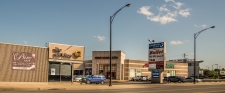 Retail - 6253 N. McCormick Blvd. , Chicago, IL
$18/SqFt/Year
1,500-4,500 SqFt
North Park - Retail Space with Great Visibility Available for Lease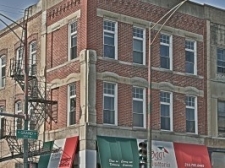 Retail - 1378 W. Grand Ave. , Chicago, IL
$30/SqFt/Year
2,280 SqFt
Corner Restaurant Space with Open Floor Plan for Lease in West Town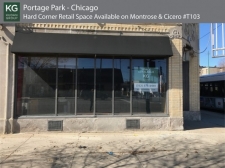 Retail - 4358 N. Cicero Ave. , Chicago, IL
$14/SqFt/Year
1,500-0 SqFt
Portage Park - Hard Corner Retail Space Available on Montrose & Cicero
---