Search Results - Illinois
---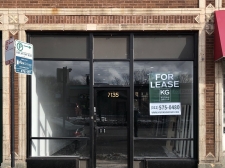 Retail - 7135 N. Clark St., Chicago, IL
$18.78/SqFt/Year
1,150 SqFt
Rogers Park Retail/Office for Lease at Busy Intersection
Retail - 14814 S. Cicero, Oak Forest, IL
$3300-5500/SqFt/Year
3,200-5,500 SqFt
Excellant Office/Retail
Retail - 4200 N Prospect Dr., Decatur, IL
14,000 SqFt
Currently there are two space available within Decatur Crossing. 4206 N.
Retail - 1401 Commerce Pkwy, Bloomington, IL
$10/SqFt/Year
10,000 SqFt
This building is 10,000 SF with the perfect breakdown of 4,000 retail and 6,000 Warehouse Pylon sign
Industrial - 1101 Newton Dr., Champaign, IL
60,000 SqFt
This new flex warehouse has 60,000 SF that can be subdivided into six 6,000 SF Bays and two 12,000 S
Office - 2045 General Electric Road, Unit 1, Bloomington, IL
$11.75/SqFt/Year
Brick office building with grat visibility Updated space. Owner will refresh at asking rate.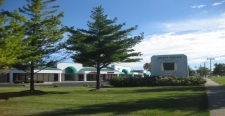 Shopping Center - 2828 W. 75th Street, Woodridge, IL
$13.5/SqFt/Year
1,224-2,310 SqFt
Retail Spaces For Lease-Greenridge Shopping Center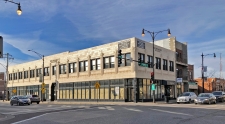 Retail - 4800 N. Milwaukee, Chicago, IL
$16.29-27/SqFt/Year
105-2,000 SqFt
Busy Corner Great Location
Land - West Curtis Road & South Mattis Avenue, Champaign, IL
$10.86/SqFt/Year
1,145,584 SqFt
Office/Retail lots available for sale on the growing south side of Champaign.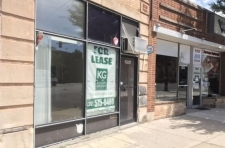 Retail - 5507 Lincoln Ave., Chicago, IL
$850/SqFt/Month
1,050 SqFt
Retail/Office Space for Lease in Lincoln Square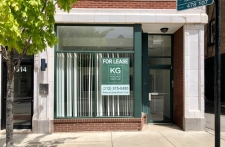 Retail - 1514 Howard St., Chicago, IL
$15/SqFt/Year
800 SqFt
Rogers Park - Retail/Office for Lease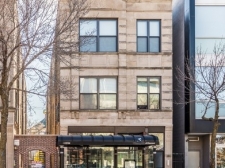 Retail - 2153 W. Division St., Chicago, IL
$29.4/SqFt/Year
1,000 SqFt
Retail/Office for Lease in Wicker Park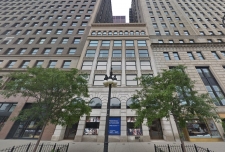 Retail - 320 S. Michigan Ave., Chicago, IL
$75/SqFt/Year
10,353 SqFt
High Profile Three Level Commercial Space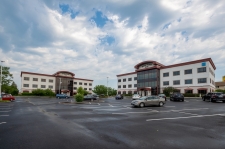 Office - 9500 Bormet Drive, Mokena, IL
$14.5-15.5/SqFt/Month
892-7,139 SqFt
High Point Suites, 9500-9550 Bormet Drive, Mokena, IL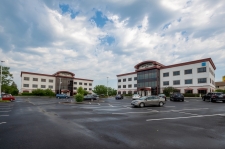 Office - 9550 Bormet Dr, Mokena, IL
$14.9-15.9/SqFt/Month
2,073 SqFt
High Point II Space For Lease (304)
Office - 9730 S Western Ave, Evergreen Park, IL
$30/SqFt/Year
80,000 SqFt
New Improved Evergreen Office Complex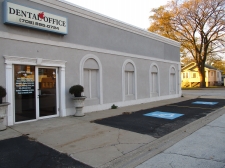 Office - 2457 RIDGE ROAD, Lansing, IL
0-2,000 SqFt
Commercial Office Suites on Ridge Road in Lansing For Lease
Office - 601 S Century Blvd., Rantoul, IL
106,168 SqFt
The Rantoul Business Center (106,168 SF) is being offered for sale and for lease.
Industrial - 3002 Apollo Dr., Champaign, IL
$4.75/SqFt/Year
251,760 SqFt
The entire warehouse is 251,760 SF consisting of 22 - 11,429 SF (41' x 279') bays.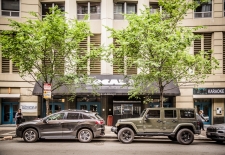 Retail - 22 E. Hubbard St. , Chicago, IL
$29.27/SqFt/Year
4,500 SqFt
Straight Lease - Restaurant Opportunity in River North
Illinois is one of the most populated states in the country, and this factor means that there are ample Illinois commercial real estate listings. Many of these commercial property listings are based in its largest city Chicago. This fact can only be expected, as Chicago is the third most populated city in the entire country.
The Chicago area is the home to 75% of the people who live in the entire state of Illinois, which has an estimated population of 12.74 million people. Other cities with notable Illinois commercial real estate listings include Aurora, Rockford and Joliet.
Agricultural products like corn, soybeans, cattle, wheat and dairy make up some of the state's rural commercial land. Manufacturing is also key for the state's economy. Since 38% of the state's manufacturing plants are located in Cook County, there is a great deal of commercial property in this region. Products manufactured include chemicals, machines, food, fabricated metal, electronics, plastics and transportation equipment.
---