Search Results - Illinois
---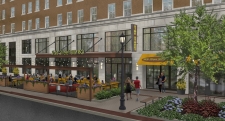 Retail - 1710 Orrington Ave, Evanston, IL
$25/SqFt/Year
4,730-7,480 SqFt
Fully Built Out Restaurant/Retail for Lease inside Hilton Orrington Hotel
Office - 506 W Lincoln Ave. , Charleston, IL
11,958 SqFt
Professional medical office building has four (4) available office suites ranging from 500 –
Office - 482 Wylie Drive Crossroads Center, Normal, IL
$9.25/SqFt/Year
5,357 SqFt
Located in Crossroads Center - terrific space with easy access to I-55/I-74.
Retail - 205 N Neil St, Champaign, IL
$15/SqFt/Year
Building was originally constructed in 1915 and used to be two separate buildings.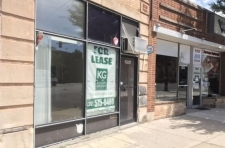 Retail - 5507 Lincoln Ave., Chicago, IL
$850/SqFt/Month
1,050 SqFt
Retail/Office Space for Lease in Lincoln Square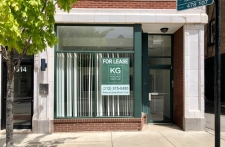 Retail - 1514 Howard St., Chicago, IL
$15/SqFt/Year
800 SqFt
Rogers Park - Retail/Office for Lease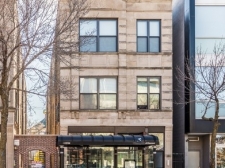 Retail - 2153 W. Division St., Chicago, IL
$29.4/SqFt/Year
1,000 SqFt
Retail/Office for Lease in Wicker Park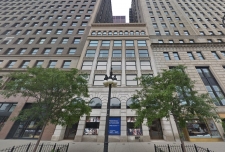 Retail - 320 S. Michigan Ave., Chicago, IL
$75/SqFt/Year
10,353 SqFt
High Profile Three Level Commercial Space
Retail - 420 Wylie, Units 466-474, Normal, IL
$8.5/SqFt/Year
247,707 SqFt
Crossroads Center Business Condos offers spaces for Lease and for Sale.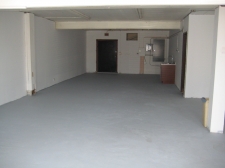 Storage - 8632 W 103rd Street, Palos Hills, IL
$800/SqFt/Month
800-1,000 SqFt
Office D - approx 1000 sq ft - Ideal as Distribution Center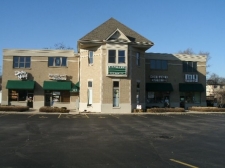 Office - 303 N Second St, St. Charles, IL
$18.52/SqFt/Year
583 SqFt
Two story office and retail building right in the heart of downtown St. Charles.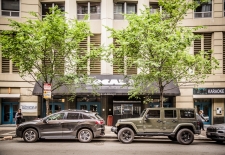 Retail - 22 E. Hubbard St. , Chicago, IL
$29.27/SqFt/Year
4,500 SqFt
Straight Lease - Restaurant Opportunity in River North
Office - 802 N. Clinton, Bloomington, IL
$12.5/SqFt/Year
1,610 SqFt
Newly remodeled, must see! High traffic location with 20,000 CPD. Utilities included @ $2.50/sq. ft.
Office - 340 N Neil St., Champaign, IL
$15/SqFt/Year
The Overland Building is a newly redeveloped building by One Main Development.
Retail - 1710 S Neil St, Champaign, IL
$18.5/SqFt/Year
1710 S.
Retail - 1724 W Bradley Ave, Champaign, IL
The available space is located in the west building of Westchester Center between Bombay Market &
Retail - 2520 N Dirksen Pkwy, Springfield, IL
$15/SqFt/Year
8,160 SqFt
1,415 SF +/- retail or office space in 5-unit strip center on Dirksen Pkwy.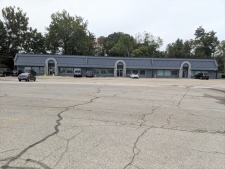 Retail - 1630 Georgetown Rd., Tilton, IL
Mixture of private offices and open workspace, (2) restrooms, and off-street parking.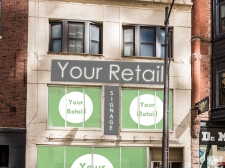 Retail - 1135 N. State St., Chicago, IL
$140/SqFt/Month
2,038-3,329 SqFt
Gold Coast - Multi Level Space for Lease in Freestanding Building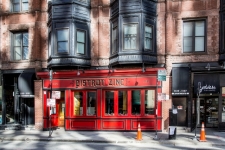 Retail - 1131 N. State St., Chicago, IL
$100/SqFt/Year
3,915 SqFt
Beautiful Restaurant for Lease in Gold Coast
Illinois is one of the most populated states in the country, and this factor means that there are ample Illinois commercial real estate listings. Many of these commercial property listings are based in its largest city Chicago. This fact can only be expected, as Chicago is the third most populated city in the entire country.
The Chicago area is the home to 75% of the people who live in the entire state of Illinois, which has an estimated population of 12.74 million people. Other cities with notable Illinois commercial real estate listings include Aurora, Rockford and Joliet.
Agricultural products like corn, soybeans, cattle, wheat and dairy make up some of the state's rural commercial land. Manufacturing is also key for the state's economy. Since 38% of the state's manufacturing plants are located in Cook County, there is a great deal of commercial property in this region. Products manufactured include chemicals, machines, food, fabricated metal, electronics, plastics and transportation equipment.
---