Search Results - Illinois
---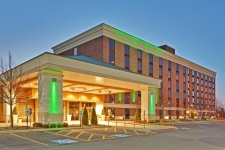 Retail - 6201 Joliet Rd., Countryside, IL
$18.5/SqFt/Year
8,183 SqFt
Flagship Bar/Restaurant/Nightclub Space at Holiday Inn in Countryside, IL
Office - 723 S Neil St., Champaign, IL
$16/SqFt/Year
25,000 SqFt
The space is move in ready with stained concrete floorings, exposed high ceiling gives the space a l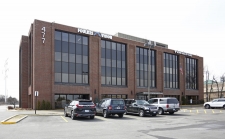 Office - 477 E. Butterfield Road, Lombard, IL
$17.25/SqFt/Year
Office Spaces For Lease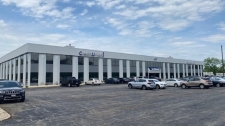 Office - 450 E. 22nd Street, Lombard, IL
$17.25/SqFt/Year
Office Spaces For Lease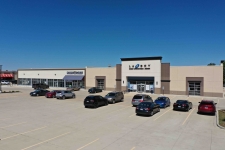 Retail - 408 W Town Center Blvd, Champaign, IL
8,930 SqFt
Market Place Crossing is a 3-acre development anchored by La-Z-Boy and Freddy's Frozen Custard &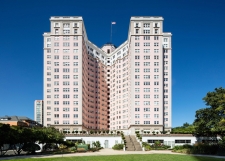 Retail - 5555 Sheridan Road , Chicago, IL
$20/SqFt/Year
1,200 SqFt
Retail/Offices for Lease in High Rise Apartment Complex Building
Industrial - 416 S Chestnut St. 418 S Chestnut St., Champaign, IL
$0.12/SqFt/Month
8,556 SqFt
410 - 420 S Chestnut Street is a block construction warehouse building that was built in 1985 and re
Industrial - 2 Lafayette Ct., Bloomington, IL
$5/SqFt/Year
7,710 SqFt
Great flex/warehouse/distribution opportunity. Very well cared for. 1 14' X 16' drive in door.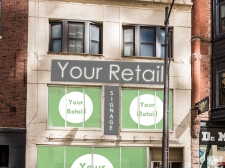 Retail - 1135 N. State St., Chicago, IL
3,329 SqFt
Retail for Lease
Retail - 501 S Mattis Ave, Champaign, IL
$12/SqFt/Year
Round Barn Shopping Centre is a 116,000 SF shopping center located at the southwest corner of Mattis
Retail - 1510 N. Main, Bloomington, IL
$9.9/SqFt/Year
5,848 SqFt
2 units available -- Includes a 2,453 sq. ft. building and 3,395 sq. ft. of greenhouses.
Retail - 3216 N Vermilion St, Danville, IL
$24/SqFt/Year
3,661 SqFt
Fully Remodeled Dunkin Donuts Anchored Duplex. 1,330SF suite available for office or retail use.
Industrial - 202 Eastgate Dr., Danville, IL
$2.5/SqFt/Year
17,500 SqFt
Property is a 17,500 SF warehouse that features a 1,400 SF office, 3 loading docks, 16'-20"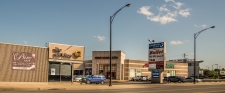 Retail - 6253 N. McCormick Blvd. , Chicago, IL
$16/SqFt/Year
1,500-4,500 SqFt
North Park - Retail Space with Great Visibility Available for Lease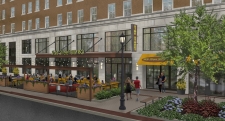 Retail - 1710 Orrington Ave, Evanston, IL
$25/SqFt/Year
4,730-7,480 SqFt
Fully Built Out Restaurant/Retail for Lease inside Hilton Orrington Hotel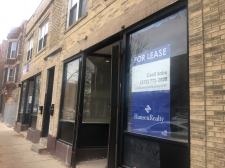 Retail - 1524 N Ashland Ave, Chicago, IL
$30-35/SqFt/Year
1,204 SqFt
Wicker Park Double-Lot Retail/Restaurant/Office/Medical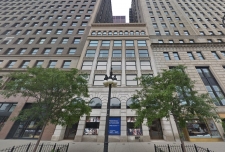 Retail - 320 S. Michigan Ave., Chicago, IL
$75/SqFt/Year
10,353 SqFt
High Profile Three Level Commercial Space
Industrial - 3000 SW Monarch Street, Peoria, IL
$0.32/SqFt/Month
9,400 SqFt
This property consists of a parcel of land which is ideally suited for any kind of lay-down area use
Office - 30 E Main St., Champaign, IL
$16/SqFt/Year
Subject property was recently purchased by local developer after the previous owner PNC Bank announc
Retail - 703 S Neil St, Champaign, IL
$16/SqFt/Year
3,600 SqFt
Parkhill Plaza is a 25,800 square foot retail strip center along South Neil Street.
Illinois is one of the most populated states in the country, and this factor means that there are ample Illinois commercial real estate listings. Many of these commercial property listings are based in its largest city Chicago. This fact can only be expected, as Chicago is the third most populated city in the entire country.
The Chicago area is the home to 75% of the people who live in the entire state of Illinois, which has an estimated population of 12.74 million people. Other cities with notable Illinois commercial real estate listings include Aurora, Rockford and Joliet.
Agricultural products like corn, soybeans, cattle, wheat and dairy make up some of the state's rural commercial land. Manufacturing is also key for the state's economy. Since 38% of the state's manufacturing plants are located in Cook County, there is a great deal of commercial property in this region. Products manufactured include chemicals, machines, food, fabricated metal, electronics, plastics and transportation equipment.
---