Search Results - Illinois
---
Illinois is one of the most populated states in the country, and this factor means that there are ample Illinois commercial real estate listings. Many of these commercial property listings are based in its largest city Chicago. This fact can only be expected, as Chicago is the third most populated city in the entire country.


The Chicago area is the home to 65% of the people who live in the entire state of Illinois and had an estimated populated of 12,830,632 as of the 2010 census. Other cities with notable Illinois commercial real estate listings include Aurora, Rockford and Joliet.


Agricultural products like corn, soybeans, cattle, wheat and dairy make up some of the state's rural commercial land. Manufacturing is also key for the state's economy. Since 38% of the state's manufacturing plants are located in Cook County, there is a great deal of commercial property in this region. Products manufactured include chemicals, machines, food, fabricated metal, electronics, plastics and transportation equipment.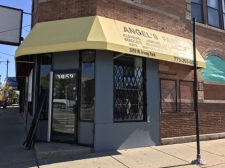 Multi-Use - 3059 W Irving Park Rd , Chicago, IL
$1000/SqFt/Month
1,100 SqFt
3059 W Irving Park Rd -Commercial space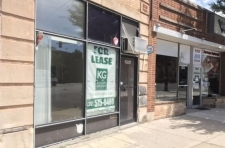 Retail - 5507 Lincoln Ave. , Chicago, IL
$1200/SqFt/Month
1,050 SqFt
Retail/Office Space for Lease in Lincoln Square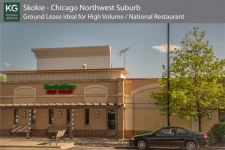 Retail - 9340 Skokie Blvd., Skokie, IL
$100000/SqFt/Month
6,000 SqFt
Skokie - Ground Lease Idea for High Volume Restaurant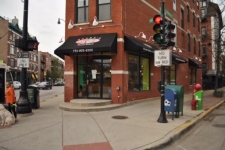 Retail - 2201 Lincoln Ave., Chicago, IL
$36.44/SqFt/Year
2,386 SqFt
Lincoln Park - Retail/Restaurant Space on High Traffic Corner
---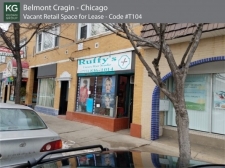 Retail - 5714 W. Diversey Ave. , Chicago, IL
$20/SqFt/Year
1,200 SqFt
Belmont Cragin - Vacant Retail Space for Lease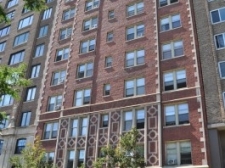 Office - 2140 N. Lincoln Park West, Chicago, IL
3,000-6,000 SqFt
Located at the ground floor of a beautiful Lincoln Park residential complex.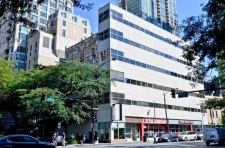 Retail - 711 N. State, Chicago, IL
$60/SqFt/Year
1,467-2,403 SqFt
Spacious retail or restaurant space on Chicago's busy State Street!
---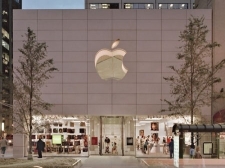 Retail - 679 N. Michigan Ave, Chicago, IL
0-30,000 SqFt
Located "center field" of the Magnificent Mile. An absolute prime retail location for any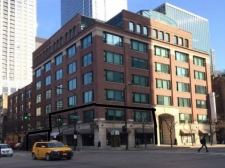 Retail - 121 W. Hubbard, Chicago, IL
0-10,000 SqFt
Incredible turn key restaurant! Significant hard corner branding opportunity!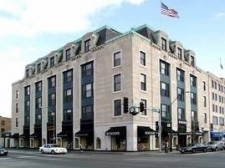 Retail - 1144 W. Lake, Oak Park, IL
$40/SqFt/Year
3,000-10,000 SqFt
Award winning and recently renovated landmark building located in the heart of Oak Park.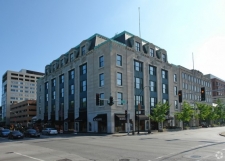 Office - 1144 W. Lake, Oak Park, IL
$23-25/SqFt/Year
1,450-2,462 SqFt
Office space available in award-winning Oak Park classic!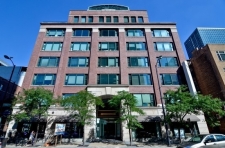 Office - 415 N. LaSalle, Chicago, IL
$24-32/SqFt/Year
875-8,000 SqFt
7 story classic building in the heart of busy River North with on-site management.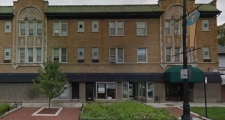 Retail - 1442 Howard St., Chicago, IL
$14/SqFt/Year
800 SqFt
Rogers Park - Retail/Office Space for Lease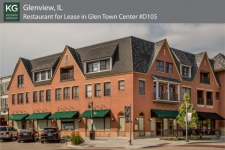 Retail - 1811 Tower Dr. , Glenview, IL
$28/SqFt/Year
5,240 SqFt
Glenview - Restaurant/Bar for Lease in Glen Town Center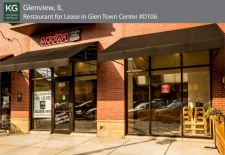 Retail - 1839 Tower Dr. , Glenview, IL
$3/SqFt/Month
2,016 SqFt
Glenview - 2,000 SF Restaurant for Lease in Glen Town Center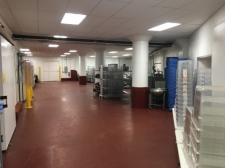 Retail - 3932 S. Leavitt St. , Chicago, IL
$1.16/SqFt/Month
8,200 SqFt
Longstanding Food Production Space for Lease in McKinley Park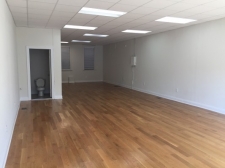 Retail - 6636 N. Clark St., Chicago, IL
$1.2/SqFt/Month
1,000 SqFt
Rogers Park - Retail/Office Space for Lease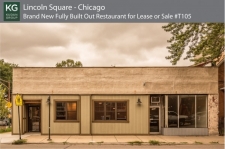 Retail - 2301 W. Foster Ave., chicago, IL
$25/SqFt/Year
1,600-2,400 SqFt
Lincoln Square - Brand New Fully Built our Restaurant Space for Lease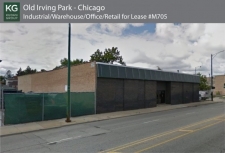 Industrial - 3746-50 N. Cicero Ave. , Chicago, IL
$0.01/SqFt/Month
10,000 SqFt
Old Irving Park - Industrial/Warehouse/Office/Retail for Lease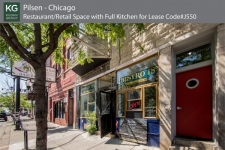 Retail - 1640 W. 18th St. , Chicago, IL
$25/SqFt/Year
1,892 SqFt
Pilsen - Restaurant/Retail Space with Full Kitchen for Lease
---