Search Results - Illinois
---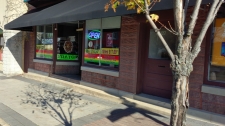 Retail - 129 N. Main Street, Crystal Lake, IL
$13/SqFt/Year
1,500 SqFt
Prime Retail / Office Space in Downtown Crystal Lake!
Retail - 6 Miller Road, Lake in the Hills, IL
$10/SqFt/Year
1,800 SqFt
Neighborhood Retail / Office Space
Office - 601 S Century Blvd., Rantoul, IL
106,168 SqFt
The Rantoul Business Center (106,168 SF) is being offered for sale and for lease.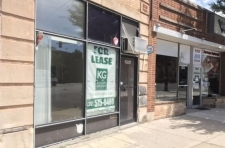 Retail - 5507 Lincoln Ave., Chicago, IL
$850/SqFt/Month
1,050 SqFt
Retail/Office Space for Lease in Lincoln Square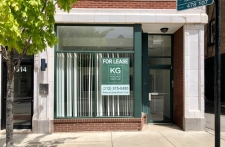 Retail - 1514 Howard St., Chicago, IL
$15/SqFt/Year
800 SqFt
Rogers Park - Retail/Office for Lease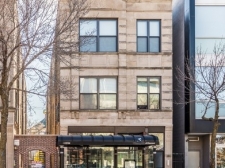 Retail - 2153 W. Division St., Chicago, IL
$29.4/SqFt/Year
1,000 SqFt
Retail/Office for Lease in Wicker Park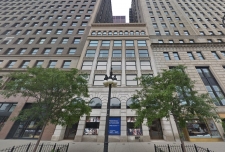 Retail - 320 S. Michigan Ave., Chicago, IL
$75/SqFt/Year
10,353 SqFt
High Profile Three Level Commercial Space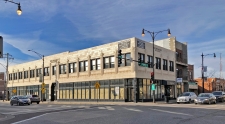 Retail - 4800 N. Milwaukee, Chicago, IL
$16.29-20.8/SqFt/Year
720-2,000 SqFt
Busy Corner - Great Location - Best Value In Chicago
Industrial - 720 Joe Orr Road, Chicago Heights, IL
$1.25/SqFt/Month
12,000 SqFt
Zoned M-3 Allows Motor Freight Terminal & Repairs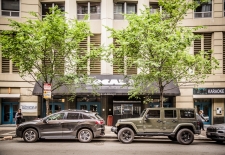 Retail - 22 E. Hubbard St. , Chicago, IL
$29.27/SqFt/Year
4,500 SqFt
Straight Lease - Restaurant Opportunity in River North
Retail - 75 W Plummer Blvd, Chatham, IL
$13/SqFt/Year
28,250 SqFt
The subject property was originally constructed in 2011 with an addition in 2013.
Office - 151 N Market St, Chatham, IL
$10/SqFt/Year
3 spaces for lease in this multi-unit, freestanding building.
Office - 113.5 W. North Street, Normal, IL
$11.68/SqFt/Year
Uptown Normal small office suites available in a shared building.
Office - 666 Dundee, Suite 1201, Northbrook, IL
5,100 SqFt
Safe and secure office rental. Three Private offices. No shared amenities or elevators.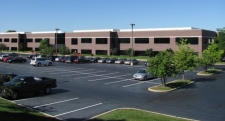 Office - 1730 Park Street, Suite 101, Naperville, IL
$16/SqFt/Month
1,662-8,684 SqFt
Office Space For Sale or Lease
Retail - 441 W Lake Street, Elmhurst, IL
$20/SqFt/Month
4,900 SqFt
FORMER ELMHURST RESTAURANT OPPORTUNITY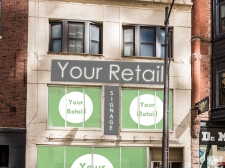 Retail - 1135 N. State St., Chicago, IL
$140/SqFt/Month
2,038-3,329 SqFt
Gold Coast - Multi Level Space for Lease in Freestanding Building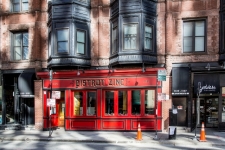 Retail - 1131 N. State St., Chicago, IL
$100/SqFt/Year
3,915 SqFt
Beautiful Restaurant for Lease in Gold Coast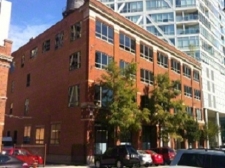 Business - 520 West Erie Street, Chicago, IL
$28/SqFt/Year
2,340-5,747 SqFt
Loft Office Spaces For Lease
Retail - 4200 N Prospect Dr., Decatur, IL
14,000 SqFt
Currently there are two space available within Decatur Crossing. 4206 N.
Illinois is one of the most populated states in the country, and this factor means that there are ample Illinois commercial real estate listings. Many of these commercial property listings are based in its largest city Chicago. This fact can only be expected, as Chicago is the third most populated city in the entire country.
The Chicago area is the home to 75% of the people who live in the entire state of Illinois, which has an estimated population of 12.74 million people. Other cities with notable Illinois commercial real estate listings include Aurora, Rockford and Joliet.
Agricultural products like corn, soybeans, cattle, wheat and dairy make up some of the state's rural commercial land. Manufacturing is also key for the state's economy. Since 38% of the state's manufacturing plants are located in Cook County, there is a great deal of commercial property in this region. Products manufactured include chemicals, machines, food, fabricated metal, electronics, plastics and transportation equipment.
---