Search Results - Illinois
---
Illinois is one of the most populated states in the country, and this factor means that there are ample Illinois commercial real estate listings. Many of these commercial property listings are based in its largest city Chicago. This fact can only be expected, as Chicago is the third most populated city in the entire country.


The Chicago area is the home to 65% of the people who live in the entire state of Illinois and had an estimated populated of 12,830,632 as of the 2010 census. Other cities with notable Illinois commercial real estate listings include Aurora, Rockford and Joliet.


Agricultural products like corn, soybeans, cattle, wheat and dairy make up some of the state's rural commercial land. Manufacturing is also key for the state's economy. Since 38% of the state's manufacturing plants are located in Cook County, there is a great deal of commercial property in this region. Products manufactured include chemicals, machines, food, fabricated metal, electronics, plastics and transportation equipment.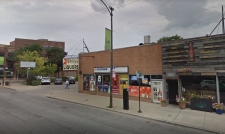 Retail - 3444 Lincoln Ave., Chicago, IL
$40/SqFt/Year
Former Liquor Store Available in High Traffic Area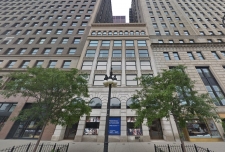 Retail - 320 S. Michigan Ave., Chicago, IL
$75/SqFt/Year
10,353 SqFt
High Profile Three Level Commercial Space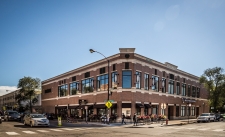 Retail - 2702-2734 N. Milwaukee Ave. , Chicago, IL
$28/SqFt/Year
2,500-27,500 SqFt
Logan Square - Two Story (Divisible) Retail Space for Lease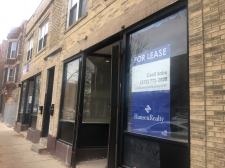 Retail - 1524 N Ashland Ave, Chicago, IL
$25-27/SqFt/Year
1,180-4,500 SqFt
Wicker Park Double-Lot Retail/Restaurant/Office/Medical
---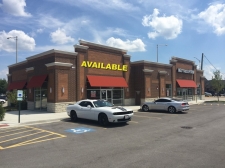 Retail - 15898 S. LaGrange Road, Orland Park, IL
RETAIL SPACE FOR LEASE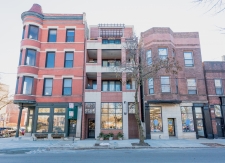 Office - 1137 W Webster, Chicago, IL
$1200/SqFt/Month
1,000 SqFt
Lincoln Park 1,000 SF office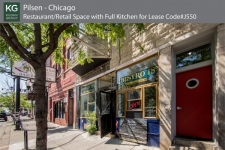 Retail - 1640 W. 18th St. , Chicago, IL
$25/SqFt/Year
1,892 SqFt
Pilsen - Restaurant/Retail Space with Full Kitchen for Lease
---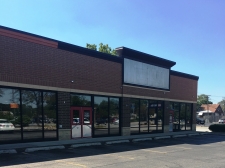 Retail - 2855 95th St. , Evergreen Park, IL
$22/SqFt/Year
1,142-4,749 SqFt
Evergreen Park - Fully Built Out Restaurant with Strong Lease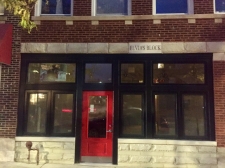 Retail - 6621 clark st , Chicago, IL
$23.08/SqFt/Year
1,300 SqFt
Rogers Park - Rare Direct Lease Restaurant Opportunity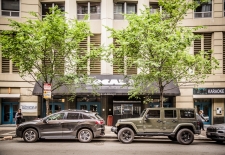 Retail - 22 E. Hubbard St. , Chicago, IL
$29.27/SqFt/Year
4,500 SqFt
Straight Lease - Restaurant Opportunity in River North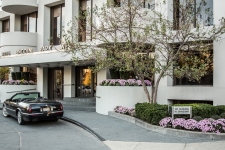 Retail - 2020 Lincoln Park West , Chicago, IL
$14/SqFt/Year
4,650-10,625 SqFt
Second Generation Restaurant Space for Lease in Lincoln Park
Office - 1016 E Steger Rd, Crete, IL
900-2,400 SqFt
LINCOLNSHIRE COMMONS III I 900 SF - 2,400 SF UNITS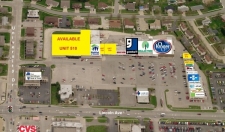 Shopping Center - 510 - 626 West Lincoln Ave (Route 16), Charleston, IL
1,200-45,000 SqFt
WEST PARK PLAZA - Retail/Office/Medical Unit Sizes Range from 1,200 SF up to 45,000 SF.
Retail - 4751 138th Street, Crestwood, IL
650-1,300 SqFt
CRESTWOOD CENTER 650-1,300 SF Prime Retail / Office Space
Retail - 12715 S Ridgeland Avenue, Palos Heights, IL
MARBIL PLAZA | 1,059 SF END CAP SPACE
Office - 263 E Rand Road, Mount Prospect, IL
2,200 SqFt
2,200 SF of PRIME OFFICE / MEDICAL / RETAIL SPACE END CAP OPPORTUNITY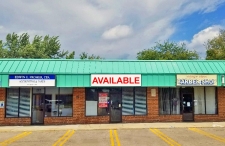 Retail - 271 W Elk Trail, Carol Stream, IL
1,295 SqFt
ELK TRAIL CENTER FOR LEASE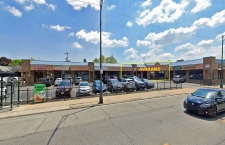 Retail - 3339 N Harlem Ave, Chicago, IL
2,862-6,619 SqFt
PENELOPE'S PLAZA | Join Dunkin Donuts | 2,862 SF - 6,619 SF PRIME DIVISIBLE RETAIL / OFFICE SPACE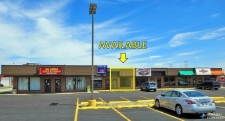 Retail - 13811 Cicero Ave, Crestwood, IL
CRESTWOOD COMMONS | 1,200 SF Prime Retail/Office/Medical Space
Retail - 2756 Route 34, Oswego, IL
934-2,334 SqFt
ONE SPACE REMAINING | Meijer Outlot | Join Starbucks, UPS & Smart Choice MRI | Oswego, IL
---