Search Results - Illinois
---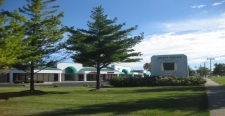 Shopping Center - 2828 W. 75th Street, Woodridge, IL
$13.5/SqFt/Year
856-2,310 SqFt
Retail Spaces For Lease-Greenridge Shopping Center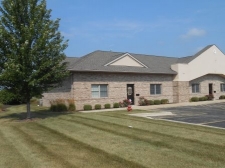 Office - 4 E. North St, Coal City, IL
$1725/SqFt/Month
2,070 SqFt
PRIME OFFICE SPACE FOR RENT OR SALE 2
Office - 410 E University Ave, Champaign, IL
$17/SqFt/Year
19,572 SqFt
Suite 101 South (1,400 SF) : Suite 101 South:
Office - 602 N Country Fair Dr, Champaign, IL
$16.9/SqFt/Year
10,000 SqFt
The property is improved with a 12,000 SF office building constructed in 1987.
Office - 2205 E. Empire, Units B & K, Bloomington, IL
$13/SqFt/Year
25,827 SqFt
Suites B & K can be leased separately or combined for full 12,128 sq. ft. of class A office space.
Office - 6300 S 6th St, Springfield, IL
$10/SqFt/Year
3,260 SF +/- freestanding office building currently leased to a single tenant.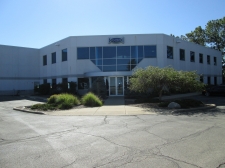 Office - 1145 Mitchell Court, Crystal Lake, IL
$16.25-25.35/SqFt/Year
140-2,734 SqFt
"Right Sized" Office Space
Industrial - 1206 S. Adelaide, Normal, IL
$650/SqFt/Month
1 SqFt
Small flex space available in Normal. Overhead door, open garage, small office and restroom.
Retail - 115 W Park St., Taylorville, IL
$18/SqFt/Year
Two spaces are available in this 5,500 SF prime retail building.
Retail - 1920 N Neil St, Champaign, IL
7,200 SqFt
2019 N Neil Street is 7,200 SF of fully equipped free-standing restaurant built-in 2007.
Office - 405 Devonshire Dr, Champaign, IL
$14/SqFt/Year
19,299 SqFt
The property underwent an exterior remodel in the fall of 2016 by adding new architectural elements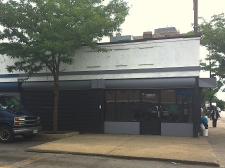 Retail - 3900 W Madison, Chicago, IL
$21/SqFt/Year
1,800-2,980 SqFt
Madison Plaza! High traffic area. Strip center tenants include Rainbow and Foot Locker
Office - 1024 E Steger Rd, Crete, IL
1,200-2,400 SqFt
LINCOLNSHIRE COMMONS III | 1,200 SF & 2,400 SF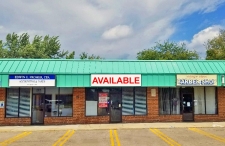 Retail - 269 W Elk Trail, Carol Stream, IL
1,295 SqFt
ELK TRAIL CENTER 1,295 SF FOR LEASE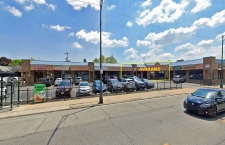 Retail - 3339 N Harlem Ave, Chicago, IL
2,862-6,619 SqFt
PENELOPE'S PLAZA | Join Dunkin Donuts | 2,862 SF - 6,619 SF PRIME DIVISIBLE RETAIL / OFFICE S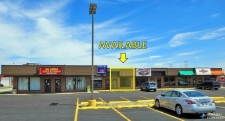 Retail - 13811 Cicero Ave, Crestwood, IL
CRESTWOOD COMMONS | 1,200 SF Prime Retail/Office/Medical Space

Retail - 7138 W Higgins Ave, Chicago, IL
1,852 SqFt
HIGGINS AVE SITE | 1,852 SF Retail /Office Space Opportunity | Chicago, IL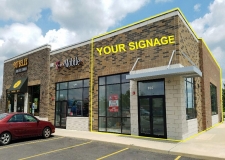 Shopping Center - 12750 S Route 59, Plainfield, IL
1,367 SqFt
1,367 SF End Cap | Target Outlot | Join Potbelly & T-Mobile | Plainfield, IL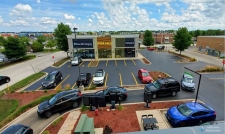 Retail - 2758 Route 34, Oswego, IL
1,100 SqFt
GERRY PLAZA | 1,100 SF END CAP SPACE | Join Starbucks
Retail - 2300 S Highland Ave, Lombard, IL
Freestanding Building | Prime Hard Corner Site | Outstanding Demos | Excellent Frontage & Visibility
Illinois is one of the most populated states in the country, and this factor means that there are ample Illinois commercial real estate listings. Many of these commercial property listings are based in its largest city Chicago. This fact can only be expected, as Chicago is the third most populated city in the entire country.
The Chicago area is the home to 75% of the people who live in the entire state of Illinois, which has an estimated population of 12.74 million people. Other cities with notable Illinois commercial real estate listings include Aurora, Rockford and Joliet.
Agricultural products like corn, soybeans, cattle, wheat and dairy make up some of the state's rural commercial land. Manufacturing is also key for the state's economy. Since 38% of the state's manufacturing plants are located in Cook County, there is a great deal of commercial property in this region. Products manufactured include chemicals, machines, food, fabricated metal, electronics, plastics and transportation equipment.
---