Search Results - Illinois
---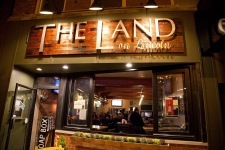 Retail - 3032 N. Lincoln Ave., Chicago, IL
$114,000
1,400 Sq. Ft.
Lakeview Turn-Key Bar/Grill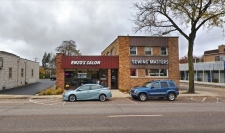 Retail - 1112-14 Waukegan Rd., Glenview, IL
$950,000
5,960 Sq. Ft. on 10837 acres
Glenview - Rarely Available Mixed Use Property for Sale
Retail - 120 E Penn Avenue, Roseville, IL
$185,000
0 acres
Turn key business opportunity. Listing includes Roseville Lanes and Diner, Ice cream stand.
Industrial - 1700 Lake Land, Mattoon, IL
$214,900
15,635 Sq. Ft.
Need HIGH traffic on Lake Land??? This is your spot!!! Shop in back, 2 or 3 retails spaces in front!
Multi-family - 301 Madison Avenue, Charleston, IL
$85,900
GREAT RENTAL HISTORY! Fine income produser. 13 inside storage bins on main floor. 2009 =
Multi-family - 43 State Street, Charleston, IL
$64,900
GOOD INCOME PRODUCER. Long term tenant on east side. Low expenses for owner.
Retail - 1855 E Knox Street, Galesburg, IL
$125,000
12,581 Sq. Ft.
Unlimited Possibilities! A landmark property built in 1962 as a skating rink.
Industrial - 612 Jackson Avenue, Charleston, IL
$49,000
Affordable Commercial Opportunity. Come be a part of the revival of Charleston's downtown.
Retail - 154-162-170 W Main Street, Galesburg, IL
$119,500
Unique opportunity to own most of a commercial block on Main St. just off the square!
Office - 217 E MADISON, Herrin, IL
$24,900
4500 square foot building in Herrin. Building is perfect for warehouse, work, or office space.
Industrial - 216 N WASHINGTON, Carbondale, IL
$49,900
ENTERPRISE ZONE -- TIF DISTRICT TOO! Great place for your new business venture!!
Multi-family - 500 CHARLES, Carbondale, IL
$163,000
1,568 Sq. Ft.
Great investment opportunity this mobile home park has a house that rents for $
Industrial - 1906 N ILLINOIS, Carbondale, IL
$118,000
Fantastic LOCATION!
Industrial - 9260 State Route 146 W, Jonesboro, IL
$475,000
100 Sq. Ft.
LOOKING FOR A TURN KEY BUSINESS? Established and ready for a New Owner! Awesome location!
Industrial - 905 S Park, Herrin, IL
$249,900
Great location for your new practice/business!
Industrial - 0000 ROUTE 45, Harrisburg, IL
$24,900
Level building location on busy road in Harrisburg.
Multi-family - 520 Makanda, Makanda, IL
$175,000
7,500 Sq. Ft.
OWN A PIECE OF LOCAL HISTORY!!
Industrial - 1111 S Sunset, Duquoin, IL
$115,000
Location Location Location...Perfect for Assisted Living/Medical, Retail, Office Site.Disclosure:
Industrial - 1106 Phemister, Marion, IL
$299,900
Commercial building with over 11,200 square feet-- approximately 10,500 square feet of open space pl
Industrial - 460 State Route 4, Willisville, IL
$149,000
This commercial property sits on 2 acres of land and was used as a church/school building.
Illinois is one of the most populated states in the country, and this factor means that there are ample Illinois commercial real estate listings. Many of these commercial property listings are based in its largest city Chicago. This fact can only be expected, as Chicago is the third most populated city in the entire country.
The Chicago area is the home to 75% of the people who live in the entire state of Illinois, which has an estimated population of 12.74 million people. Other cities with notable Illinois commercial real estate listings include Aurora, Rockford and Joliet.
Agricultural products like corn, soybeans, cattle, wheat and dairy make up some of the state's rural commercial land. Manufacturing is also key for the state's economy. Since 38% of the state's manufacturing plants are located in Cook County, there is a great deal of commercial property in this region. Products manufactured include chemicals, machines, food, fabricated metal, electronics, plastics and transportation equipment.
---