---
Of all the states in the country, CEO Magazine rated Indiana as the 6th best place to do business. Indiana's capital city, Indianapolis, is a highly populated city with a plethora of commercial real estate listings. In fact, Indianapolis is the second largest capital city in the country.


Indianapolis is home to a variety of commercial real estate listings, and its population is estimated at 829,718. Other populated areas with commercial realty include Fort Wayne, Evansville and South Bend. Agriculture also figures highly into the economy, as the state is in the U.S. Corn Belt and Grain Belt. The valleys of Indiana have very fertile soil and are home to rural commercial land.


The economy of Indiana is based on a diverse array of outputs including manufacturing of pharmaceuticals, cars, electrical and transportation equipment, chemicals, machinery and coal products. Calumet is the largest producer of steel in the country, resulting in a vast amount of industrial space dedicated towards steel production in that part of the state. Pharmaceutical company Eli Lilly and Mead Johnson Nutritionals have their headquarters with office space and industrial space in Indiana.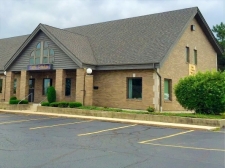 Retail - 281 W. 80th Place, Merrillville, IN
$259,000
2,300 Sq. Ft.
Condo/Restaurant For Sale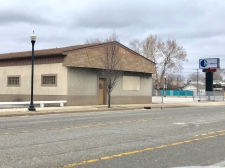 Office - 5815 Calumet Avenue, Hammond, IN
$275,000
3,123 Sq. Ft. on 0.42 acres
MEDICAL OFFICE BUILDING FOR SALE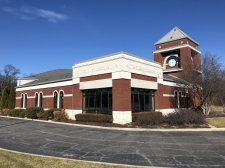 Retail - 11890 Broadway, Crown Point, IN
$1,900,000
6,427 Sq. Ft. on 1.55 acres
FORMER BANK BRANCH FOR SALE
Multi-family - 315 N Mickley Avenue, Speedway, IN
$375,000
1.77 acres
Investment Property in Indianapolis w/ Cash Flow!! This Unique Opportunity Includes: One 2 Bedroom &
---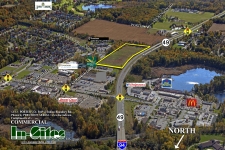 Land - 400 Council Drive, Chesterton, IN
$2,750,000
14.58 total acres fronting along the east side of State Route 49, south of Indian Boundary.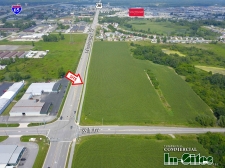 Land - 8700 Mississippi Street, Merrillville, IN
$1,200,000
37.87 acres
37.87 Acres for Sale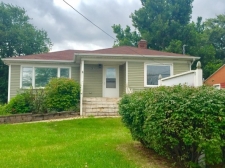 Office - 2636 45th Avenue, Highland, IN
$144,900
2,000 Sq. Ft.
Office Building For Sale
---
Others - 13226 Wicker Avenue, Cedar Lake, IN
$1
6,500 Sq. Ft. on 2 acres
MAKE ME AN OFFER! SELLER HAS POOR HEALTH NEED TO SELL! NO REASONABLE OFFER REFUSED.
Others - 9105 Indianapolis Boulevard, Highland, IN
1,000 Sq. Ft. on 0.54 acres
Great location on busy Indianapolis Blvd and corner of Martha for office space.
Others - 250 N Main Street, Crown Point, IN
$15
1,000 Sq. Ft. on 0.13 acres
Excellent location conveniently located within walking distance to Historic Downtown Square!
Others - 313 Ridge Road, Munster, IN
$210,000
1,400 Sq. Ft. on 0.24 acres
Totally remodeled in 2017. Good condition. ADA Compliant. All city utilities. 1,400 sq. ft.
Others - 9719 W 241st Avenue, Schneider, IN
$210,000
720 Sq. Ft. on 1.63 acres
Established and operating gas station.
Others - 5924 E 81st Avenue, Merrillville, IN
$925,000
2,568 Sq. Ft.
Excellent development opportunity on highway U.S.
Others - 110 E Michigan Street, New Carlisle, IN
$174,900
8,126 Sq. Ft. on 0.15 acres

Others - 0 Eastport Centre Road, Valparaiso, IN
$1,450,000
247,891 Sq. Ft. on 5.69 acres
HIGHLY desirable 5.
Others - 2716 Condit Street, Highland, IN
$135,000
2,616 Sq. Ft. on 0.09 acres
Great office shop building 12' X 12' OHD 200-amp service ADA bathroom / Kitchen 1,200 shop area and
Others - 4716 W 61st Avenue, Hobart, IN
$785,000
6,300 Sq. Ft. on 5 acres
Outstanding location on 61st Avenue very near I65. High traffic and signage visible from I65.
Others - 1219 West 150th Street, East Chicago, IN
$185,000
6,162 Sq. Ft. on 0.09 acres
Business and Apartment opportunity.. Located on a corner. Used to have an up and running bar.
Others - 210 Aberdeen Drive, Valparaiso, IN
$625,000
4,348 Sq. Ft. on 0.67 acres
Turnkey restaurant in upscale development ready for new owners.
Others - 6300 Broadway, Merrillville, IN
$849,000
27,488 Sq. Ft. on 8 acres
Former car dealership in excellent condition. Newer HVAC and automatic OHDs.
---