---
Of all the states in the country, CEO Magazine rated Indiana as the 6th best place to do business. Indiana's capital city, Indianapolis, is a highly populated city with a plethora of commercial real estate listings. In fact, Indianapolis is the second largest capital city in the country.


Indianapolis is home to a variety of commercial real estate listings, and its population is estimated at 829,718. Other populated areas with commercial realty include Fort Wayne, Evansville and South Bend. Agriculture also figures highly into the economy, as the state is in the U.S. Corn Belt and Grain Belt. The valleys of Indiana have very fertile soil and are home to rural commercial land.


The economy of Indiana is based on a diverse array of outputs including manufacturing of pharmaceuticals, cars, electrical and transportation equipment, chemicals, machinery and coal products. Calumet is the largest producer of steel in the country, resulting in a vast amount of industrial space dedicated towards steel production in that part of the state. Pharmaceutical company Eli Lilly and Mead Johnson Nutritionals have their headquarters with office space and industrial space in Indiana.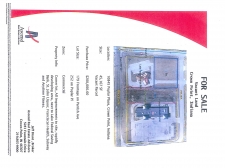 Retail - 10845 Poplar Place, Crown Point, IN
$200,000
1.04 acres
CORNER VACANT DEVELOPMENT LOT FOR SALE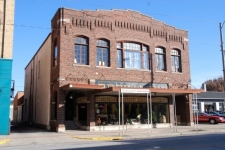 Retail - 227 S Main St., Kendallville, IN
$82,500
15,638 Sq. Ft.
Retail Building For Sale ~ Downtown Kendallville, IN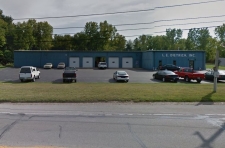 Retail - 1587 W North St., Kendallville, IN
$675,000
Retail Commercial For Sale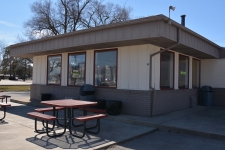 Retail - 1206 S Randolph St., Garrett, IN
$184,900
Retail Commercial
---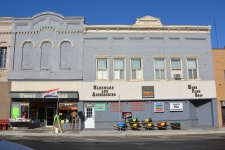 Retail - 126-132 S Broadway, Butler, IN
$289,900
Retail Commercial Hardware Store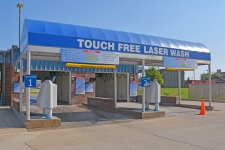 Retail - 1010 S Grandstaff Dr., Auburn, IN
$874,500
Splash N Dash Carwash For Sale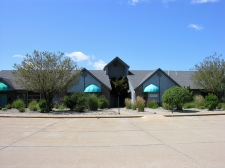 Office - 517 Professional Way, Kendallville, IN
$54,500
Office Unit For Sale
---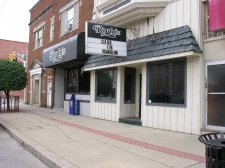 Retail - 103 & 105 N Main St. , Kendallville, IN
$179,900
Retail Building For Sale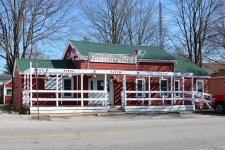 Retail - 405 3rd St., Howe, IN
$189,900
Restaurant For Sale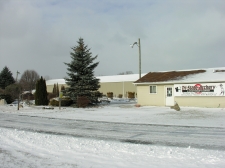 Retail - 2004 W North St, Kendallville, IN
$489,500
Industrail Land with Retail Commercial on Site
Office - 1125 Wabash Avenue, Terre Haute, IN
$420,000
6,720 Sq. Ft.
Check out this magnificent office space for sale located in downtown Terre Haute.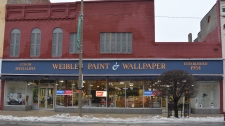 Retail - 106 S. Main St., Kendallville, IN
$275,000
24,240 Sq. Ft.
Commercial Retail Building and Business For Sale
Others - 1325 Johnson Street, Elkhart, IN
$69,500
0.14 acres
Retail, Personal - Elkhart, IN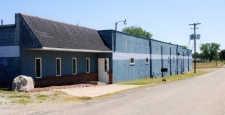 Industrial - 5809 E. Leighty Rd., Kendallville, IN
$400,000
50,631 Sq. Ft. on 4.37 acres
Zoned for Light Manufacturing & Assembly. 50,631 sq. ft. Ceiling height 14' - 16'.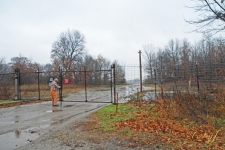 Industrial - Central Rd. & Hupp Rd., Kingsbury, IN
$110,000
5.24 acres
Located at the entrance to the HighX in the Kingsbury Industrial Park. 5.24 acres zoned Industrial
Industrial - 1002 E 10th Street, Jeffersonville, IN
$140,000
Great location in the 10th Street Master Plan Area. Commercial zoning application in process.
Retail - 726 S. Calumet Road, Chesterton, IN
$399,900
3,627 Sq. Ft. on 0.85 acres
Historic downtown location is ready for your fresh business concept!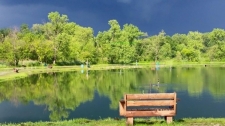 Others - 1447 S. Broad St., Griffith, IN
$345,000
12 acres
Fish A While Lakes For Sale

Land - 1513 W North St., Kendallville, IN
$258,000
Industrial Land

Land - Goodwin Place, Kendallville, IN
$640,000
Commercial Land For Sale
---