---
Of all the states in the country, CEO Magazine rated Indiana as the 6th best place to do business. Indiana's capital city, Indianapolis, is a highly populated city with a plethora of commercial real estate listings. In fact, Indianapolis is the second largest capital city in the country.


Indianapolis is home to a variety of commercial real estate listings, and its population is estimated at 829,718. Other populated areas with commercial realty include Fort Wayne, Evansville and South Bend. Agriculture also figures highly into the economy, as the state is in the U.S. Corn Belt and Grain Belt. The valleys of Indiana have very fertile soil and are home to rural commercial land.


The economy of Indiana is based on a diverse array of outputs including manufacturing of pharmaceuticals, cars, electrical and transportation equipment, chemicals, machinery and coal products. Calumet is the largest producer of steel in the country, resulting in a vast amount of industrial space dedicated towards steel production in that part of the state. Pharmaceutical company Eli Lilly and Mead Johnson Nutritionals have their headquarters with office space and industrial space in Indiana.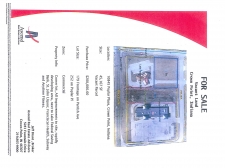 Retail - 10845 Poplar Place, Crown Point, IN
$200,000
1.04 acres
CORNER VACANT DEVELOPMENT LOT FOR SALE
Others - 107 N Main St, Monticello, IN
$198,900
Outstanding investment opportunity located in downtown Monticello, directly across from the White Co
Others - 315 E Ridge, Griffith, IN
$324,900
1 Sq. Ft.
Rental and Investment Opportunity:
Others - 6105 N St Rd 327, Orland, IN
$299,500
0.21 acres
Retail, Service Station - Orland, IN
---
Multi-family - 301 S Main St., Pine Village, IN
$12,900
1,160 Sq. Ft. on 0.2 acres
Call 908-751-9600 to Schedule a Viewing or Make an Offer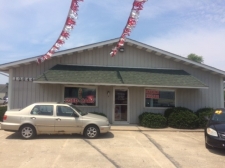 Retail - 12644 Wicker Avenue, Cedar Lake, IN
$588,000
6,125 Sq. Ft. on 1.73 acres
This is a 4 unit FBI commercial building with 2 acre fenced gravel storage lot with great visibility
Others - 349 W 80th Pl, Merrillville, IN
$12

---
Office - 3012 Franklin St, Michigan City, IN
$265,000
This is a great opportunity to have this high visibility location for your business.
Land - 179 S US Highway 31, Whiteland, IN
$260,000
3.58 acres
Great Building lot on US 31 in the heart of Whiteland. Approved commercial entrance on 31. 3.
Office - 1709 S State Road 135, Greenwood, IN
$1,600,000
9,594 Sq. Ft. on 1.88 acres
Johnson County's finest commercial location with endless possibilities including but not limited to
Retail - 6929 S State Road 67, Pendleton, IN
$360,000
7,280 Sq. Ft. on 1.08 acres
Incredible 2 separate buildings w/tons of potential.
Others - 9719 W 241st Avenue, Schneider, IN
$210,000
720 Sq. Ft. on 1.63 acres
Established and operating gas station.
Others - 107 E 45th Avenue, Gary, IN
$125,000
6,375 Sq. Ft. on 0.15 acres
Great Investment Opportunity. 3-store front Brick building with 2 rentable apartment units.
Others - 150 E US Highway 20, Michigan City, IN
$575,000
3,840 Sq. Ft. on 1.03 acres
Excellent Commercial Property! Amazing Location! Huge Parking Lot! Office Space!
Others - 45 S 600 E, MARION, IN
$395,000
1.16 acres
Great location for a retail site, Gas convenience store, and much more.
Others - 275 Joliet Street, Dyer, IN
$195,000
1,350 Sq. Ft. on 1.36 acres
APPROXIMATELY 1350 S.F.
Others - 82 Home, HUNTINGTON, IN
$250
0.78 acres
Inside the side entrance of Dyer Health &
Others - 5125 Hohman Ave, Hammond, IN
$425,000
This is an amazing building, it is two buildings combined together. It is a must see!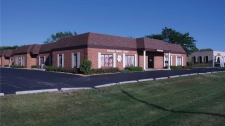 Office - 7889 Broadway, Merrillville, IN 46410, Merrillville, IN
$2,250,000
1.71 acres
Chapel Centre Medical Office Building
Others - 5924 E 81st Avenue, Merrillville, IN
$925,000
2,568 Sq. Ft. on 17.97 acres
Excellent development opportunity on highway U.S.
---