---
Retail - 750 Oak Street, Terre Haute, IN
$649,900
12,056 Sq. Ft.
Excellent commercial opportunity with over 12,000 square feet of space in this well constructed buil
Multi-family - 505 W Vine Street, Bloomington, IN
$445,000
Investment portfolio for sale for $
Multi-family - Elston Road and Old Romney Road, Lafayette, IN
$1,100,026
16.93 acres
Multi Family development opportunity on Lafayette's South Side.
Office - 1611 East 226th Street, Cicero, IN
$450,000
43,560 Sq. Ft. on 1 acres
1 Acre zoned M2 with great central location and access to US 31 and beyond.
Retail - 6425 Dr Martin Luther King Jr Blvd, Anderson, IN
$300,000
9,880 Sq. Ft. on 1 acres
9,880 sqft under roof in this flexible store front that has full kitchen and bath facilities.
Single Family - 209 S. 5th St, Edwardsport, IN
$15,900
1,392 Sq. Ft. on 0.56 acres
One Family Home on Over 1/2 Acre of Land for Only $15,900!
Single Family - 5849 S. Wild Chestnut St, Paoli, IN
$17,900
1,106 Sq. Ft. on 0.58 acres
Single Family Home on ½ Acre of Land only $17,900!
Single Family - 343 E. Main St, Morristown, IN
$37,900
1,358 Sq. Ft. on 0.15 acres
Classic 2 Story Turn of the Century Home
Others - 3511 S Lafayette Street, Fort Wayne, IN
$99,900
0.37 acres
Mixed Use - Fort Wayne, IN
Others - 6083 E State Blvd, FORT WAYNE, IN
$115,000
1.22 acres
Lots of options in this completely updated 3 bedroom, 1.
Others - 1229 Wall, FORT WAYNE, IN
$46,849
1,397 Sq. Ft. on 0.09 acres
Investment opportunity close to GE Development,you dont want to miss out on this one.... sold As is.
Others - 9163 Auburn Rd, FORT WAYNE, IN
$395,000
2.68 acres
Great site for a professional business. Lots of frontage. Very high traffic.
Others - 2703 9th St, MARION, IN
$1,250,000
20.66 acres
THIS. IS. A. MUST. SEE! Sitting on 20+ Acres with a more than an ACRE under roof (47,000sq+)
Others - 3430 W Ludwig Rd, FORT WAYNE, IN
$150,000
1.19 acres
PENDING Showing For Back-Up Offers ONLY - PRIME LOCATION with HIGH TRAFFIC COUNT.
Retail - 1318 E Buckeye St, North Vernon, IN
$249,500
3,343 Sq. Ft. on 1.54 acres
Growing or starting a business and need both office and garage space? This 3,343 sq. ft.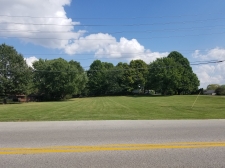 Multi-Use - 4935 N HIGH SCHOOL ROAD, Indianapolis, IN
$450,000
2,248 Sq. Ft. on 3.48 acres
3.48 acres with 2248 sqft building
Retail - 407 E Talmer Ave, North Judson, IN
$200,000
6,108 Sq. Ft. on 3.96 acres
Turn Key Business Opportunity on over 3 acres fronting Indiana State Rd 10.
Others - 111 1/2 S Anderson Street, Sandborn, IN
$10,000
621 Sq. Ft. on 0.01 acres
Own a piece of Knox County history in the heart of Sandborn featuring two rooms with turn of the cen
Multi-family - 100 Moir Ave E Buckeye St, North Vernon, IN
$599,500
13,702 Sq. Ft. on 0.73 acres
Looking for an investment opportunity? Then look no further. There are a total of 40 units (
Others - 434 Hendricks St, Michigan City, IN
$155,000
Multipurpose property.
Of all the states in the country, CEO Magazine rated Indiana as the 6th best place to do business. Indiana's capital city, Indianapolis, is a highly populated city with a plethora of commercial real estate listings. In fact, Indianapolis is the second largest capital city in the country.
Indianapolis is home to a variety of commercial real estate listings, and its population is estimated at 873,000. Other populated areas with commercial realty include Fort Wayne, Evansville and South Bend. Agriculture also figures highly into the economy, as the state is in the U.S. Corn Belt and Grain Belt. The valleys of Indiana have very fertile soil and are home to rural commercial land.
The economy of Indiana is based on a diverse array of outputs including manufacturing of pharmaceuticals, cars, electrical and transportation equipment, chemicals, machinery and coal products. Calumet is the largest producer of steel in the country, resulting in a vast amount of industrial space dedicated towards steel production in that part of the state. Pharmaceutical company Eli Lilly and Mead Johnson Nutritionals have their headquarters with office space and industrial space in Indiana.
---