---
Of all the states in the country, CEO Magazine rated Indiana as the 6th best place to do business. Indiana's capital city, Indianapolis, is a highly populated city with a plethora of commercial real estate listings. In fact, Indianapolis is the second largest capital city in the country.


Indianapolis is home to a variety of commercial real estate listings, and its population is estimated at 829,718. Other populated areas with commercial realty include Fort Wayne, Evansville and South Bend. Agriculture also figures highly into the economy, as the state is in the U.S. Corn Belt and Grain Belt. The valleys of Indiana have very fertile soil and are home to rural commercial land.


The economy of Indiana is based on a diverse array of outputs including manufacturing of pharmaceuticals, cars, electrical and transportation equipment, chemicals, machinery and coal products. Calumet is the largest producer of steel in the country, resulting in a vast amount of industrial space dedicated towards steel production in that part of the state. Pharmaceutical company Eli Lilly and Mead Johnson Nutritionals have their headquarters with office space and industrial space in Indiana.
Multi-Use - 3307 Mitchell Rd, Bedford, IN
$349,900
5,000 Sq. Ft. on 0.48 acres
5,000 sf office building
Single Family - 815 st louis ave , Cannelton, IN
$15,900
1,248 Sq. Ft. on 0.14 acres
Single Family Home Only $15,900!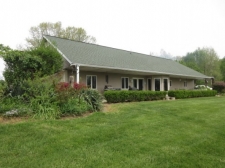 Farm - 9370 S State Rd. 63, hillsdale, IN
$380,000
35 acres
35 Acre Farm & Day Lilys
Retail - 3017 Dr. M. L. King Jr Street, Indianapolis, IN
$395,000
6,052 Sq. Ft. on 0.58 acres
Retail Building for Sale in Indianapolis - 6,052 SF
---
Land - 8910 109th Ave, Crown Point, IN
$714,000
42 acres
Land for Sale in Crown Point - 42.0 acres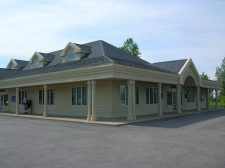 Office - 1572-1578 E. 85th Avenue, Merrillville, IN
$749,000
7,280 Sq. Ft.
Nice office building with 7,280 total SF. Can be leased as one whole office or split in 3 offices.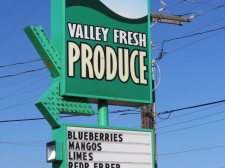 Retail - SW Parcel Indianapolis Blvd and Summer St., Hammond, IN
$300,000
7,450 Sq. Ft. on 0.75 acres
Retail Building for Sale in Hammond - 7,450 SF
---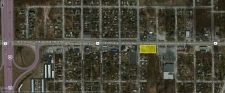 Land - SE Corner of 37th Ave. & Montgomery St, Hobart, IN
$295,000
0.77 acres
Land for Sale in Hobart - 0.77 acres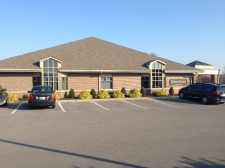 Health Care - 6404 Rothman Road, Fort Wayne, IN
$1,217,342
7,060 Sq. Ft.
Office Building for Sale in Fort Wayne - 7,060 SF
Multi-family - Echo Housing Corp Portfolio, Evansville, IN
$750,000
19,667 Sq. Ft.
Multifamily Building for Sale in Evansville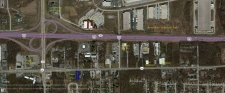 Land - Melton Rd. (US Hwy 20), Portage, IN
$61,500
0.63 acres
Land for Sale in Portage - 0.63 acres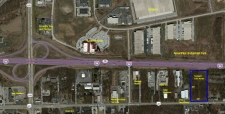 Land - 6880 Melton Rd. (US Hwy 20), Portage, IN
$480,000
9.02 acres
Land for Sale in Portage - 9.02 acres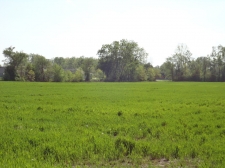 Land - 7701-7800 Bluffton Road, Fort Wayne, IN
$400,000
8.3 acres
Land for Sale in Fort Wayne - 8.3 acres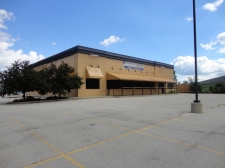 Retail - 620 West Washington Center Road, Fort Wayne, IN
$575,000
6,518 Sq. Ft. on 1.77 acres
Retail Building for Sale in Fort Wayne - 6,518 SF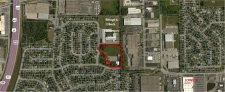 Others - 8400 E Roy Rd, Indianapolis, IN
$194,900
41,000 Sq. Ft. on 7.51 acres
Redevelopment Opportunity for Sale in Indianapolis - 41,000 SF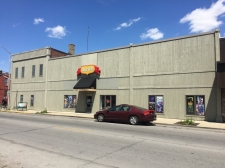 Industrial - 2001 S. Calhoun Street, Fort Wayne, IN
$1,012,550
30,600 Sq. Ft. on 2.19 acres
Industrial Building for Sale in Fort Wayne - 30,600 SF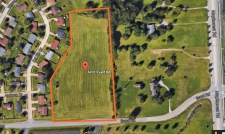 Land - 6031 Evard Road, Fort Wayne, IN
$136,000
5.44 acres
Land for Sale in Fort Wayne - 5.44 acres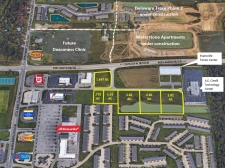 Land - N Cullen @ Lynch Road, Evansville, IN
$517,449
1.7 acres
Land for Sale in Evansville - 1.697 acres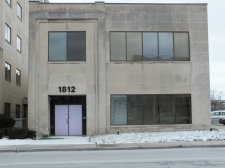 Office - 1812 N. Meridian St., Indianapolis, IN
12,260 Sq. Ft. on 0.23 acres
Office Building for Sale in Indianapolis - 12,260 SF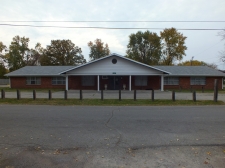 Others - 8405 E. 47th Street, Indianapolis, IN
8,063 Sq. Ft. on 1.13 acres
Special Purpose Building for Sale in Indianapolis - 8,063 SF
---