---
Others - 627 S Tillotson Avenue, Muncie, IN
1,551 SqFt
Very nice open concept office or retail space with great exposure and signage on Tillotson.
Others - 2810 W Ethel #7 Avenue, Muncie, IN
532 SqFt
Suite 7 rents for $475 month. Water & sewage included, tenant pays gas & electric.
Others - 800 S Liberty Street, Muncie, IN
27,148 SqFt
Unique and Historic Depot in Downtown Muncie with over 2 acres of land.
Others - 1919 W Western Avenue, South Bend, IN
2,576 SqFt
Join Star Truck Rentals in 2,576 SF of office space ready to be finished to tenant's needs.
Others - 239 Airport North Office Park Comm, Fort Wayne, IN
1,984 SqFt

Others - 6038 E State Boulevard, Fort Wayne, IN
1,200 SqFt
TOTAL SALON STUDIO ! WE ARE EXPANDING. BOOTH RENTAL.
Others - 3700 S Madison Street, Muncie, IN
1,902 SqFt
Office or retail location, this 1902 square foot building is well constructed as a former bank branc
Others - 2101 W Godman Avenue, Muncie, IN
702 SqFt
Retail or office in a great location.
Others - 3659 S Cowan Road, Muncie, IN
2,500 SqFt
Industrial/Distribution buildings available for lease.
Others - 101 E Plymouth Street, Bremen, IN
2,450 SqFt
Fantastic opportunity in a very well maintained restaurant that is turn-key and ready to go in an ap
Others - 417 W 38th Street, Anderson, IN
1,584 SqFt
Recently remodeled medical office building located in a professional park with other medical profess
Office - 125 1/2 N 4th Street, Lafayette, IN
$350/SqFt/Month
1 SqFt
These office spaces include a shared kitchen space and bathrooms.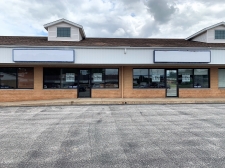 Retail - 318-320 East US Highway 30, Schererville, IN
$16.55/SqFt/Year
2,900 SqFt
Deer Run Plaza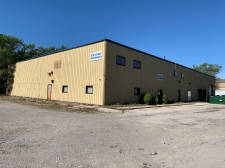 Industrial - 5204 Indianapolis Boulevard, East Chicago, IN
$7/SqFt/Year
15,000 SqFt
Industrial Property For Lease -15000 SF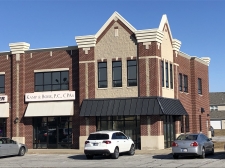 Office - 920 W US Highway 30, Schererville, IN
$17/SqFt/Year
2,326 SqFt
Schererville Office Space for Lease
Retail - 128 N 3rd Street, Lafayette, IN
$14/SqFt/Year
2,160 SqFt
Perfectly positioned across from the courthouse, this space offers a great mix of private office and
Industrial - 3326 S 460 E, Lafayette, IN
15,000 SqFt
Industrial building available for lease located just off of the very well traveled Veterans Memorial
Retail - 507 Columbia Street, Lafayette, IN
2,860 SqFt
Completely renovated street level space for lease on Columbia Street in the heart of Lafayette'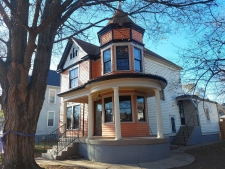 Office - 1931 E Spring St, New Albany, IN
$4.14/SqFt/Month
169-338 SqFt
Unique Office Spaces Available for Lease in New Albany
Office - 427 Main Street, Lafayette, IN
19,380 SqFt
The prestigious 427 Main Street building is under new ownership and will soon be undergoing many exc
Of all the states in the country, CEO Magazine rated Indiana as the 6th best place to do business. Indiana's capital city, Indianapolis, is a highly populated city with a plethora of commercial real estate listings. In fact, Indianapolis is the second largest capital city in the country.
Indianapolis is home to a variety of commercial real estate listings, and its population is estimated at 873,000. Other populated areas with commercial realty include Fort Wayne, Evansville and South Bend. Agriculture also figures highly into the economy, as the state is in the U.S. Corn Belt and Grain Belt. The valleys of Indiana have very fertile soil and are home to rural commercial land.
The economy of Indiana is based on a diverse array of outputs including manufacturing of pharmaceuticals, cars, electrical and transportation equipment, chemicals, machinery and coal products. Calumet is the largest producer of steel in the country, resulting in a vast amount of industrial space dedicated towards steel production in that part of the state. Pharmaceutical company Eli Lilly and Mead Johnson Nutritionals have their headquarters with office space and industrial space in Indiana.
---