---
Retail - 1516 Clairview Dr, Jeffersonville, IN
$2000/SqFt/Month
2,000 SqFt
Mechanic Shop for Lease in Jeffersonville, IN
Office - 2200 Coopers Lane, Jeffersonville, IN
$2700/SqFt/Month
2,800 SqFt
Office Space For Lease in Convenient Location Between Clarksville and Jeffersonville, IN
Retail - 676 Main Street, Lafayette, IN
$7.5/SqFt/Year
5,200 SqFt
Beautiful brick building at the corner of 8th and Main St.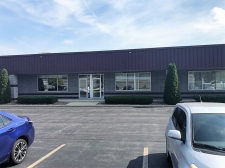 Retail - 2123 North Winds Drive, Dyer, IN
$18/SqFt/Year
2,000-4,200 SqFt
This is a four unit building with 4 available units for lease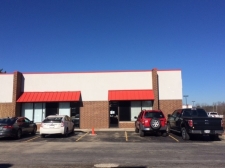 Retail - 9001 E 109th Ave, Winfield, IN
$12/SqFt/Year
1,078-5,798 SqFt
Several Retail Units Available
Retail - 1433 Sagamore Parkway N., Lafayette, IN
$8/SqFt/Year
50,000 SqFt
1600 - 10,000 SF (+/) spaces available for lease!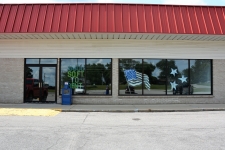 Retail - 538 E Albion St., Avilla, IN
$19800-39600/SqFt/Year
Retail Space For Lease
Retail - 1405 - 1451 E. Wabash Ave., Frankfort, IN
$10/SqFt/Year
15,873 SqFt
Join Frankfort's premiere retail center today! Co-tenants like:
Office - 3218 Daugherty Drive, Lafayette, IN
$295/SqFt/Month
1 SqFt
Co-working office space with suites ranging from $295 - $470 per month with CAM (
Others - 220 W Edison Road, Mishawaka, IN
2,550 SqFt
Retail - Mishawaka, IN
Industrial - 2916 N Graham Road, Unit#E, Franklin, IN
$1200/SqFt/Year
1,680 SqFt
One flex-space unit available, 1,680 square feet
Retail - 201 S. Walnut, Muncie, IN
$1600/SqFt/Month
1 SqFt
Great Business location on Walnut Street in Downtown Muncie. Corner of Walnut and Jackson St (SR 32)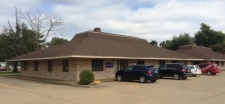 Retail - 701 N. Weinbach Avenue, Evansville, IN
$4.75/SqFt/Year
974-2,500 SqFt
701 N. Weinbach - The Crossing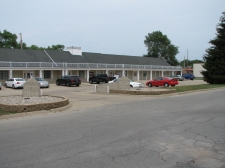 Office - 1800 E. 19th St, 46016, Anderson, IN
$625-1250/SqFt/Month
900-1,300 SqFt
Nice office spaces off Scatterfield Rd. and 19th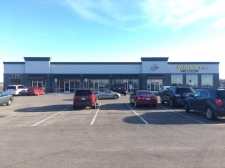 Retail - 8833 High Pointe Drive, Newburgh, IN
$16/SqFt/Year
1,000-6,216 SqFt
Bellmoore Landing, Newburgh, IN - OFFICE/RETAIL for lease
Retail - 521-525 Main Street, Lafayette, IN
$3000/SqFt/Month
1 SqFt
Prime downtown location with great visibility! Perfect for retail or office users!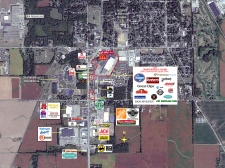 Shopping Center - 1684 Crawfordsville Square Drive, Crawfordsville, IN
1,295-4,398 SqFt
Inline space available at Crawfordsville Square, IN anchored by Kroger
Retail - 1305 N. Cass Street, Wabash, IN
96,685 SqFt
Professionally managed and maintained retail center, anchored by Kroger and Tru Value located within
Office - 2810 W. Ethel, Suite #7, Muncie, IN
$425/SqFt/Month
1 SqFt
Suite 7 rents for $425 month. Water & sewage included, tenant pays gas & electric.
Office - 2810 W. Ethel, Suite #1, Muncie, IN
$700/SqFt/Month
1 SqFt
Suite rents for $700 month. Water & sewage included, tenant pays gas and electric.
Of all the states in the country, CEO Magazine rated Indiana as the 6th best place to do business. Indiana's capital city, Indianapolis, is a highly populated city with a plethora of commercial real estate listings. In fact, Indianapolis is the second largest capital city in the country.
Indianapolis is home to a variety of commercial real estate listings, and its population is estimated at 873,000. Other populated areas with commercial realty include Fort Wayne, Evansville and South Bend. Agriculture also figures highly into the economy, as the state is in the U.S. Corn Belt and Grain Belt. The valleys of Indiana have very fertile soil and are home to rural commercial land.
The economy of Indiana is based on a diverse array of outputs including manufacturing of pharmaceuticals, cars, electrical and transportation equipment, chemicals, machinery and coal products. Calumet is the largest producer of steel in the country, resulting in a vast amount of industrial space dedicated towards steel production in that part of the state. Pharmaceutical company Eli Lilly and Mead Johnson Nutritionals have their headquarters with office space and industrial space in Indiana.
---