---
Of all the states in the country, CEO Magazine rated Indiana as the 6th best place to do business. Indiana's capital city, Indianapolis, is a highly populated city with a plethora of commercial real estate listings. In fact, Indianapolis is the second largest capital city in the country.


Indianapolis is home to a variety of commercial real estate listings, and its population is estimated at 829,718. Other populated areas with commercial realty include Fort Wayne, Evansville and South Bend. Agriculture also figures highly into the economy, as the state is in the U.S. Corn Belt and Grain Belt. The valleys of Indiana have very fertile soil and are home to rural commercial land.


The economy of Indiana is based on a diverse array of outputs including manufacturing of pharmaceuticals, cars, electrical and transportation equipment, chemicals, machinery and coal products. Calumet is the largest producer of steel in the country, resulting in a vast amount of industrial space dedicated towards steel production in that part of the state. Pharmaceutical company Eli Lilly and Mead Johnson Nutritionals have their headquarters with office space and industrial space in Indiana.
Retail - 302 Vine Street, West Baden Springs, IN
12,600 SqFt
±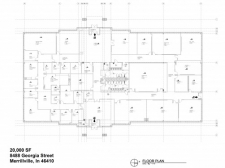 Office - 8488 Georgia Street, Merrillville, IN
$24/SqFt/Year
4,000-6,900 SqFt
Office Space For Lease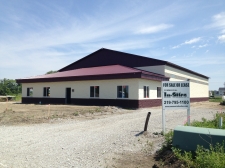 Industrial - 601 112th Avenue, Crown Point, IN
$10/SqFt/Year
9,100 SqFt
Like new 9,100 SF light industrial building with 1,750 SF of office space
Retail - 3857 South Street -, Lafayette, IN
$10.9/SqFt/Year
2,500 SqFt
2,500 of retail space Available. Ample parking, easy access to Creasy Lane & SR 26.
---
Office - 3218 Daugherty Drive, Lafayette, IN
$295/SqFt/Month
1 SqFt
Co-working office space with suites ranging from $295 - $470 per month with CAM (
Retail - 311 Sagamore Parkway, Lafayette, IN
$8/SqFt/Year
There is approximately 7500 sq ft of restaurant space available.
Office - 1509 S. Macedonia, Muncie, IN
$8/SqFt/Year
Class A office space totaling nearly 80,000 SF on 3 floors.
---
Industrial - 1600 Kepner St, Lafayette, IN
$4.95/SqFt/Year
9,000 SqFt
$3,200/month ·Zoned industrial three (I3) -10 parking spaces ·Large reception area, ·
Retail - 3218 Daugherty Dr, Lafayette, IN
$7.5/SqFt/Year
4,834 SqFt
Only 40 minutes from Zionsville exit on I-65 and 15 minutes from Purdue Campus and downtown Lafayett
Industrial - 1201 Cumberland Ave., West Lafayette, IN
74,000 SqFt
Wet lab, production, &
Retail - 3540 State Road 38 E Suite 100, Lafayette, IN
$7/SqFt/Year
78,500 SqFt
This 217,876 SF Retail Power Center is located in Lafayette Indiana across the street from the Tippe
Retail - 1433 Sagamore Parkway N., Lafayette, IN
$8/SqFt/Year
50,000 SqFt
1600 - 10,000 SF (+/) spaces available for lease!
Office - 2606 E 350 S, Lafayette, IN
$12/SqFt/Year
1,408 SqFt
This clean, neutral, and updated office space offers just over 1400 square feet and is located off o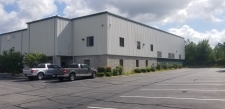 Industrial - 4590 W. 61st Avenue, Hobart, IN
$9/SqFt/Year
24,465 SqFt
Warehouse Space for Lease
Others - 13805 STATE Street 1, Grabill, IN
2,873 SqFt
Warehouse, Industrial - Grabill, IN
Others - 1400 Wabash Avenue, Rochester, IN
66,494 SqFt
Industrial - Rochester, IN
Office - 958 Mezzanine Dr., Lafayette, IN
$13/SqFt/Year
Located in the highly desirable Cascada Business Park, 958 Mezzanine offers 2880 square feet of exec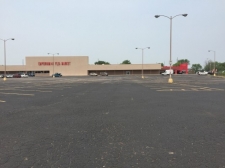 Retail - 1225 S High School Road, Indianapolis, IN
West Washington Street Center
Others - 220 Frontage, Columbia City, IN
600 SqFt
Office - Columbia City, IN

Retail - 900 west National Highway, Washington, IN
Washington Plaza
---