---
Industrial - 1401-1461 E. Summit Street, Crown Point, IN
$11/SqFt/Year
2,160-5,760 SqFt
Industrial/Flex Space For Lease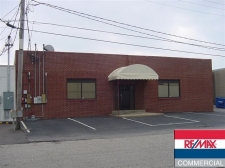 Industrial - 2200 N Grand, Evansville, IN
$3.5/SqFt/Year
6,044 SqFt
2200 N Grand
Office - 2606 E. 350 S. Suites 9-19, Lafayette,, IN
$14/SqFt/Year
6,688 SqFt
This beautiful medical office is 3872 square feet and features a large waiting room, reception desk,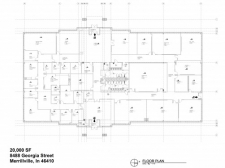 Office - 8488 Georgia Street, Merrillville, IN
$20.5/SqFt/Year
4,000-6,900 SqFt
Office Space For Lease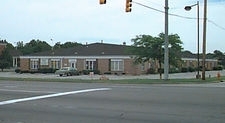 Office - 7725 Broadway, Merrillville, IN
$12/SqFt/Month
1,575 SqFt
Single story brick executive style office building located at lighted intersection.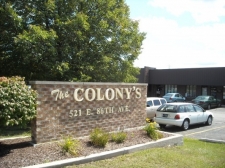 Office - 521 E. 86th Avenue, Merrillville, IN
$16/SqFt/Month
1,200-2,670 SqFt
The Colony Professional Building - Space for Lease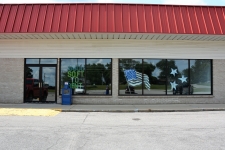 Retail - 538 E Albion St., Avilla, IN
$19800-39600/SqFt/Year
Retail Space For Lease
Others - 408 W. Main St. Street, North Manchester, IN
8,400 SqFt
Retail, Restaurant - North Manchester, IN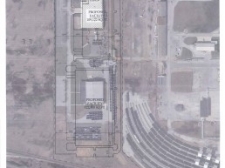 Industrial - 2300 Michigan Ave, Hammond, IN
$5.5-6.5/SqFt/Year
50,000-300,000 SqFt
FOR LEASE 50,000 TO 300,000 WAREHOUSE DISTRIBUTION SPACE
Retail - 405 Sagamore Parkway S. B12 & B15, Lafayette, IN
$9/SqFt/Year
11,596 SqFt
Newly updated property located on Sagamore Parkway S with ample highway visibility.
Retail - 3135 Concord Road, Lafayette, IN
$15/SqFt/Year
2,500 SqFt
Space to be offered in 2,500 sf suite or two 1,250 sf suites.
Others - 1335 Lincolnway E Way, Mishawaka, IN
2,302 SqFt
Mixed Use - Mishawaka, IN
Others - 220 W Edison Road, Mishawaka, IN
2,550 SqFt
Retail - Mishawaka, IN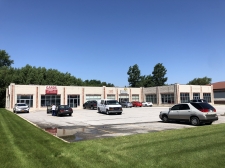 Office - 1005 Millennium Drive, Crown Point, IN
$12.5/SqFt/Year
3,274 SqFt
One space available in this three unit building. Ceiling fans throughout space. Ideal for office, sh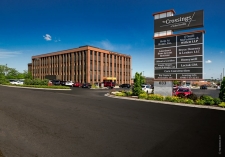 Office - 833 E. Lincoln Highway, Schererville, IN
$18-23/SqFt/Year
2,465-8,545 SqFt
Office Space For Lease
Retail - 5th & South Street, Lafayette, IN
$17/SqFt/Year
7,500 SqFt
The offering consists of approximately 7,500 square feet of ground level retail being developed as p
Retail - 3575 Promenade Parkway, Lafayette, IN
Formerly AJ's Burgers & Beef, located on Lafayette'
Office - 1004-1006 Main Street, Lafayette, IN
Historic building offering an office and retail space. 1004 Main Street: $12/SF/YR, 1,270 SF
Industrial - 3301 W. Mount Pleasant Blvd, Muncie, IN
$3/SqFt/Year
Industrial/Manufacturing 34,380 sq. ft.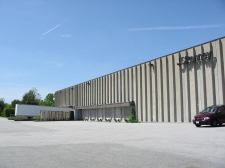 Industrial - 3803 E. Lincoln Highway, Merrillville, IN
$6/SqFt/Year
2,000-30,187 SqFt
Industrial Building For Lease
Of all the states in the country, CEO Magazine rated Indiana as the 6th best place to do business. Indiana's capital city, Indianapolis, is a highly populated city with a plethora of commercial real estate listings. In fact, Indianapolis is the second largest capital city in the country.
Indianapolis is home to a variety of commercial real estate listings, and its population is estimated at 873,000. Other populated areas with commercial realty include Fort Wayne, Evansville and South Bend. Agriculture also figures highly into the economy, as the state is in the U.S. Corn Belt and Grain Belt. The valleys of Indiana have very fertile soil and are home to rural commercial land.
The economy of Indiana is based on a diverse array of outputs including manufacturing of pharmaceuticals, cars, electrical and transportation equipment, chemicals, machinery and coal products. Calumet is the largest producer of steel in the country, resulting in a vast amount of industrial space dedicated towards steel production in that part of the state. Pharmaceutical company Eli Lilly and Mead Johnson Nutritionals have their headquarters with office space and industrial space in Indiana.
---