---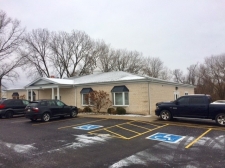 Office - 8080 Utah St, Merrillville, IN
$13.5/SqFt/Year
1,048 SqFt
White brick Colonial Style office condominium unit with 1,048 SF in a three unit building
Office - 817 Woodmere Drive, Lafayette, IN
Three charming units located in a well-kept office building on east side of Lafayette, each with pri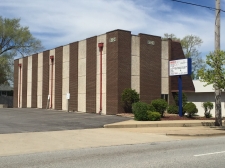 Office - 8224 Calumet Avenue, Munster, IN
$16/SqFt/Month
1,730 SqFt
Office Building For Lease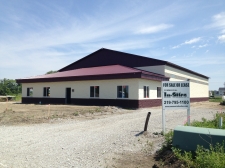 Industrial - 601 112th Avenue, Crown Point, IN
$10/SqFt/Year
9,100 SqFt
Like new 9,100 SF light industrial building with 1,750 SF of office space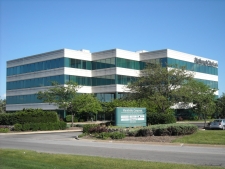 Office - 8001 Broadway, Merrillville, IN
$15.5/SqFt/Year
4,740-5,293 SqFt
Beautiful four story office building with one available 1,360 SF Space!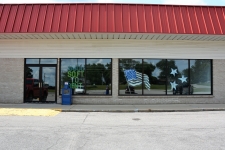 Retail - 538 E Albion St., Avilla, IN
$19800-39600/SqFt/Year
Retail Space For Lease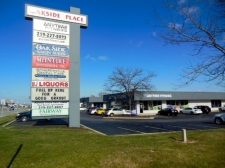 Retail - 2129 US Route 41, Schererville, IN
$12-14/SqFt/Year
1,250-4,065 SqFt
4 retail units available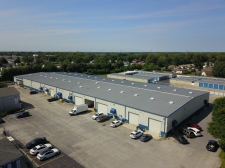 Industrial - 500 East Ridge Road, Griffith, IN
$5.5/SqFt/Year
6,340-25,116 SqFt
Industrial Space For Lease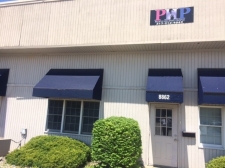 Industrial - 8862 Louisiana St, Merrillville, IN
$10/SqFt/Year
1,944 SqFt
Industrial Flex Space for Lease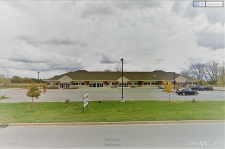 Retail - 6195 Marcella Blvd, Hobart, IN
$17/SqFt/Year
2,800-14,000 SqFt
14,000 SF Retail Space for Lease
Office - 1330 Win Hentschel Blvd , West Lafayette, IN
$18/SqFt/Year
International Technology Center is located in the Purdue Research Park in West Lafayette, IN.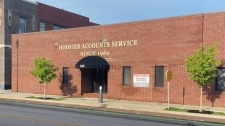 Office - 315 N. Main Street, Evansville, IN
$9.5/SqFt/Year
4,398 SqFt
315 N Main Street
Office - 256 Alhambra Avenue, Frankfort, IN
$8/SqFt/Year
5,490 SqFt
This former medical office sets nestled between residential rooftops and the hustle &
Others - 614 E Streeter Avenue, Muncie, IN
3,736 SqFt
Office, Office/Showroom - Muncie, IN
Retail - 1628 State Road 28, Frankfort, IN
$17.5/SqFt/Year
Newly constructed retail center with excellent highway visibility available for lease!
Retail - 1516 Clairview Dr, Jeffersonville, IN
$2000/SqFt/Month
2,000 SqFt
Mechanic Shop For Lease in Jeffersonville, IN
Office - 2200 Coopers Lane, Jeffersonville, IN
$2700/SqFt/Month
2,800 SqFt
Office Space For Lease in Convenient Location Between Clarksville and Jeffersonville, IN
Office - 2606 E. 350 S. Suites 9-19, Lafayette,, IN
$13/SqFt/Year
6,688 SqFt
This beautiful medical office is 3872 square feet and features a large waiting room, reception desk,
Office - 413 Teal Road, Lafayette, IN
$0.16/SqFt/Month
3,264 SqFt
Recent renovations have resulted in a modern, inviting interior.
Office - 10 N. Third Street, Lafayette, IN
$2/SqFt/Year
Space includes: First Floor: 3,428 SF ($8/SF/YR) Basement Finished: 2,635 SF ($85/SF/YR)
Of all the states in the country, CEO Magazine rated Indiana as the 6th best place to do business. Indiana's capital city, Indianapolis, is a highly populated city with a plethora of commercial real estate listings. In fact, Indianapolis is the second largest capital city in the country.
Indianapolis is home to a variety of commercial real estate listings, and its population is estimated at 873,000. Other populated areas with commercial realty include Fort Wayne, Evansville and South Bend. Agriculture also figures highly into the economy, as the state is in the U.S. Corn Belt and Grain Belt. The valleys of Indiana have very fertile soil and are home to rural commercial land.
The economy of Indiana is based on a diverse array of outputs including manufacturing of pharmaceuticals, cars, electrical and transportation equipment, chemicals, machinery and coal products. Calumet is the largest producer of steel in the country, resulting in a vast amount of industrial space dedicated towards steel production in that part of the state. Pharmaceutical company Eli Lilly and Mead Johnson Nutritionals have their headquarters with office space and industrial space in Indiana.
---