---
Retail - 601 Sagamore Parkway West, West Lafayette, IN
$19.75 SqFt/Year
10,113 SqFt
Located in the prime retail corridor in West Lafayette, this standalone building offers incredible v
Others - 3711 Everbrook Lane, Muncie, IN
2,850 SqFt
Very well maintained medical office building located in Lyndenbrook.
Others - 225 N High Street, Muncie, IN
19,844 SqFt
Modern office building with 3 suites for lease.
Others - 3651 S Cowan Road, Muncie, IN
9,141 SqFt
Industrial/Distribution building available for lease. 9100 sq. ft. with 2 large drive in OVH doors.
Others - 3641 N Briarwood Lane, Muncie, IN
7,440 SqFt
Approximately 1200 SF of Professional office space located in Lyndenbrook
Others - 1614 W University Avenue, Muncie, IN
1,575 SqFt
Terrific retail space located in the heart of the Ball State University Village district.
Others - 221 W Ontario, Muncie, IN
3,040 SqFt
Flex Space, 1440 square feet of office space and 1600 square feet of warehouse spaces with 2 large o
Others - 3614 W Fox Ridge Lane, Muncie, IN
6,662 SqFt
Fully equipped salon ready for you to open your business.
Others - 1919 W Western Avenue, South Bend, IN
2,576 SqFt
Excellent price for office space near Downtown South Bend on W Western Ave. (
Others - 511 W Wayne Street, Fort Wayne, IN
2,384 SqFt
Excellent downtown retail space now available for lease.
Others - 202 and 206 W Lincolnway Highway, Osceola, IN
6,800 SqFt
Excellent opportunity for your business or investment on heavily traveled Lincolnway W in Osceola (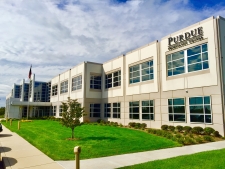 Office - 9800 Connecticut Drive, Crown Point, IN
$25-38 SqFt/Year
262-2,725 SqFt
The Purdue Technology Center is a state of the art full service business resource with great ameniti
Retail - 204-206 E Third Street, Brookston, IN
$10 SqFt/Year
Industrial style building to suite industrial, retail, or office users.
Retail - 525 Main Street, Lafayette, IN
Prime downtown location with great visibility and competitive lease rate - perfect for retail or off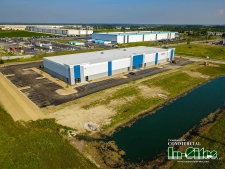 Industrial - 9599 Massachusetts Drive, Merrillville, IN
13,408-40,225 SqFt
40,225 SF COMING SUMMER 2023
Industrial - 681 N 36th Street, Lafayette, IN
$4,000 Month
This property has recently benefited from major improvements such as a new roof, electrical, HVAC, e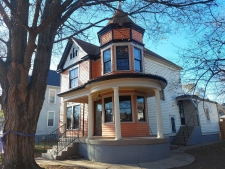 Office - 1931 E Spring St, New Albany, IN
$4.14 SqFt/Month
169-338 SqFt
Unique Office Spaces Available for Lease in New Albany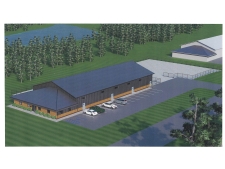 Industrial - 2042 E 88th Dr, Merrillville, IN
$12 SqFt/Year
12,145 SqFt
NOW PRE LEASING 12,145 SF Office/Warehouse Building
Retail - 3990 State Road 38 Suite 6, Lafayette, IN
This property is located on SR 38 in a rapidly expanding area.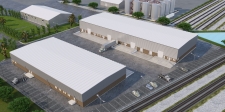 Industrial - 2330 Michigan St, Hammond, IN
8,833-36,340 SqFt
Preleasing for new Industrial Building in Hammond
Of all the states in the country, CEO Magazine rated Indiana as the 6th best place to do business. Indiana's capital city, Indianapolis, is a highly populated city with a plethora of commercial real estate listings. In fact, Indianapolis is the second largest capital city in the country.
Indianapolis is home to a variety of commercial real estate listings, and its population is estimated at 873,000. Other populated areas with commercial realty include Fort Wayne, Evansville and South Bend. Agriculture also figures highly into the economy, as the state is in the U.S. Corn Belt and Grain Belt. The valleys of Indiana have very fertile soil and are home to rural commercial land.
The economy of Indiana is based on a diverse array of outputs including manufacturing of pharmaceuticals, cars, electrical and transportation equipment, chemicals, machinery and coal products. Calumet is the largest producer of steel in the country, resulting in a vast amount of industrial space dedicated towards steel production in that part of the state. Pharmaceutical company Eli Lilly and Mead Johnson Nutritionals have their headquarters with office space and industrial space in Indiana.
---