---

Hotel - 3010 Brittany Cy, Elkhart, IN
$4,800,000
35,000 Sq. Ft. on 3.1 acres
121 Key Hotel on 3.1 Acres great income. Wont Last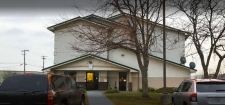 Hotel - 522 E cloiseum blvd, Fort Wayne, IN
$2,350,000
22,000 Sq. Ft. on 0.78 acres
44 Key Hotel ready to go.
Office - 418 4th Street, Columbus, IN
$899,999
Historic building in downtown Columbus IN, known as Smith's Row last served as Smith's Row Restauran
Land - 1690 EAST 700 SOUTH, WOLCOTTVILLE, IN
$49,900
Own or rent, your own lake storage building The Watershed Storage Condos for all your toys.
Land - 8205 Fieldcrest, FORT WAYNE, IN
$62,000
Building lot in the desirable North Pointe Woods neighborhood just off N.
Others - 11011 State Road 37 Road, NEW HAVEN, IN
$3,450,000
This site in in a very fast growing area.
Land - 9796 E 500 South, LAOTTO, IN
$100,000
Owner wants to sell 5 acres off of a 10 acre field at the South East corner of the field.
Multi-family - 118 Ferry Street, Madison, IN
$85,700
Two story triplex located 1 block from Ohio River and Walkway. Covered porches. Off street parking.
Retail - 737 169th Street, Hammond, IN
$130,000
4,084 Sq. Ft.
Located just off of Calumet Ave, this 4,084 square foot building offers a variety of possibilities.
Multi-family - 1125 S 7th St, Terre Haute, IN
$59,900
Conveniently located, this great investment opportunity is near ISU's campus.
Retail - 705-707 N Calumet Avenue, Valparaiso, IN
$399,000
3,694 Sq. Ft.
The perfect location for your business.
Retail - 7340 N Wayport Road, Bloomington, IN
$395,000
114,998 Sq. Ft. on 2 acres
5,000 +/- sq ft building with 2.64 acres for sale at the Sample Rd exit in Bloomington.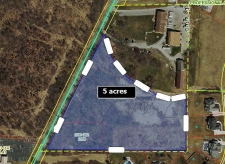 Land - 12531 Cedar Lake Road, Crown Point, IN
$300,000
5 acres
Land For Sale
Land - 1603-1633 N 3rd St, Terre Haute, IN
$550,000
Excellent high traffic location on US HWY 41/3 rd ST at 8 th Avenue near Union Hospital.
Retail - 13418 Wicker Ave, Cedar Lake, IN
$925,000
5,336 Sq. Ft. on 1 acres
Prime Commercial Development Site! High Traffic Count and Growing!
Retail - 108 State Road 43, Chalmers, IN
$139,900
1,304 Sq. Ft.
This charming single-story building in Chalmers, IN offers endless possibilities for an office, reta
Land - 12700 State Road 3, FORT WAYNE, IN
$1,500,000
32 acres
For more information on this home and more, please visit www.century21bradley.com.
Others - 2700 N Wheeling Avenue, Muncie, IN
$295,000
4,114 Sq. Ft.
Retail property available just south of the busiest intersection in Muncie----McGalliard Rd and Whee
Others - 2021 S Madison Street, Muncie, IN
$295,000
1,271 Sq. Ft.
Good retail site on South Madison St in Muncie, IN.
Others - 2620 S Madison Street, Muncie, IN
$249,900
4,000 Sq. Ft.
Owner is ready to retire and offer this Muncie restaurant for sale.
Of all the states in the country, CEO Magazine rated Indiana as the 6th best place to do business. Indiana's capital city, Indianapolis, is a highly populated city with a plethora of commercial real estate listings. In fact, Indianapolis is the second largest capital city in the country.
Indianapolis is home to a variety of commercial real estate listings, and its population is estimated at 873,000. Other populated areas with commercial realty include Fort Wayne, Evansville and South Bend. Agriculture also figures highly into the economy, as the state is in the U.S. Corn Belt and Grain Belt. The valleys of Indiana have very fertile soil and are home to rural commercial land.
The economy of Indiana is based on a diverse array of outputs including manufacturing of pharmaceuticals, cars, electrical and transportation equipment, chemicals, machinery and coal products. Calumet is the largest producer of steel in the country, resulting in a vast amount of industrial space dedicated towards steel production in that part of the state. Pharmaceutical company Eli Lilly and Mead Johnson Nutritionals have their headquarters with office space and industrial space in Indiana.
---