---
Industrial - 1040 Wabash Ave., Chesterton, IN
$1,500,000
37,200 Sq. Ft. on 2.43 acres
One of only a few newer multi-purpose industrial buildings available in Porter County.
Industrial - 2333 S Fruitridge Avenue, Terre Haute, IN
$359,000
Great commercial property located on the corner of Fruitridge and Hulman.
Land - 3690 Willowcreek Rd, Portage, IN
$1,917,900
21.31 acres
Prime Commercial Real Estate on Willowcreek next to Porter Regional Hospital (
Retail - 750 Oak Street, Terre Haute, IN
$649,900
12,056 Sq. Ft.
Excellent commercial opportunity with over 12,000 square feet of space in this well constructed buil
---
Others - 8930 E Wabash Ave, Terre Haute, IN
$400,000
4.4 acres
Nicely renovated church on east side.
Land - 8400 Ohio St., Merrillville, IN
$385,000
1.75 acres
Premium exposure on I-65.
Others - Incentive Drive, Fort Wayne, IN
$95,000
2.36 acres
Industrial, None - Fort Wayne, IN
---
Retail - 3255 Industrial Pkwy, Jeffersonville, IN
$1,500,000
13,010 Sq. Ft. on 1 acres
Gun Shop in Jeffersonville, IN For Sale with Inventory
Multi-family - 242 E. Main Street, Hanover, IN
$68,000
1,336 Sq. Ft. on 0.2 acres
Perfect Investment Opportunity - 3 Apt. Rental Home For Sale in Hanover
Retail - 5756 E State Road 64, Marengo, IN
$129,900
1,096 Sq. Ft. on 2.27 acres
Established Retail Grocery and Product Store in Marengo For Sale
Hotel - 801 E. Main Street, Madison, IN
$199,900
6,282 Sq. Ft. on 0.4 acres
Great Income Potential - Historic Hotel For Sale in Hanover, IN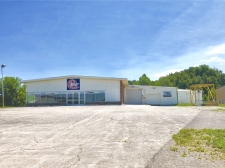 Retail - 8201 Grand Blvd., Merrillville, IN
$899,000
19,400 Sq. Ft. on 2.14 acres
Retail Building with Large Lot For Sale
Land - 1941 W New Road, Greenfield, IN
$700,000
11.28 acres
Hard Corner Lot.
Others - 2085 Moscow Road, Greensburg, IN
$139,500
928 Sq. Ft. on 1 acres
COMMERICAL PROPERTY - ZONED B-3.
Land - 715 Hathaway Dr, South Whitley, IN
$67,000
2 Sq. Ft. on 2.12 acres
2.
Others - 12685 Adams Road, Granger, IN
$699,000
0.6 acres
Restaurant/Bar - Granger, IN
Others - 1108 Morris St, Hammond, IN
$250,000
This beautiful, all brick church is ready to start a new journey.
Land - Market Street, Charlestown, IN
$199,900
9.25 acres
9.25 Acres For Sale in Desirable Charlestown Area
Land - 341 Villa Drive, Sellersburg, IN
$150,000
2.75 acres
Great Commercial Opportunity in Sellersburg - Easy Interstate Access
Others - 15735 Lima Rd, HUNTERTOWN, IN
$189,900
0.15 acres
Attention all investors, extended family, owner occupants and in-law arrangement seekers who need sp
Of all the states in the country, CEO Magazine rated Indiana as the 6th best place to do business. Indiana's capital city, Indianapolis, is a highly populated city with a plethora of commercial real estate listings. In fact, Indianapolis is the second largest capital city in the country.


Indianapolis is home to a variety of commercial real estate listings, and its population is estimated at 829,718. Other populated areas with commercial realty include Fort Wayne, Evansville and South Bend. Agriculture also figures highly into the economy, as the state is in the U.S. Corn Belt and Grain Belt. The valleys of Indiana have very fertile soil and are home to rural commercial land.


The economy of Indiana is based on a diverse array of outputs including manufacturing of pharmaceuticals, cars, electrical and transportation equipment, chemicals, machinery and coal products. Calumet is the largest producer of steel in the country, resulting in a vast amount of industrial space dedicated towards steel production in that part of the state. Pharmaceutical company Eli Lilly and Mead Johnson Nutritionals have their headquarters with office space and industrial space in Indiana.
---