---
Others - 450 N Flynn Rd, Westville, IN
$149,000
780 Sq. Ft. on 0.41 acres
Excellent high visibility/high traffic location near the intersection of US Highway 421 and State Rd
Others - 621 N Main St, Hebron, IN
$350,000
1.05 acres
Excellent high visibility/high traffic location on Main St, State Rd 2.
Others - 20119 cr 19, GOSHEN, IN
$189,900
3,361 Sq. Ft. on 2 acres
needs some TLC..
Others - 8602 Illinois Rd, FORT WAYNE, IN
$425,000
0.93 acres
This site has two more lots available to the west of it.
Others - 4555 W Johnson Rd, Laporte, IN
$325,000
The RED BARN EXPERIENCE is what the property is most well known for, operating as a Banquet/Receptio
Others - 7015 Maplecrest Road, Fort Wayne, IN
$259,000
1.75 acres
Mixed Use - Fort Wayne, IN
Others - 9222 Lima Rd, FORT WAYNE, IN
$495,000
0.74 acres

Others - 1102 S Heaton St, Knox, IN
$169,500
4,180 sq ft COMMERCIAL BUILDING located in the heart of the Knox commercial district with 40 ft of U
Others - 2310 Sandpoint Rd, FORT WAYNE, IN
$262,900
1.69 acres
Property is zoned as i1 - Light Industrial with a residential variance for non-conforming use.
Others - 2902 Parnell Dr, FORT WAYNE, IN
$99,900
0.32 acres
Wow! Here is your chance to own a prime location in a beautiful & historic part of Fort Wayne.
Retail - 44 E Walnut St 62 E Walnut St, North Vernon, IN
$375,000
7,112 Sq. Ft. on 0.33 acres
Commercial Opportunity! These two properties can be purchased together or separately.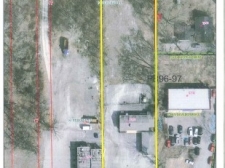 Office - 1306 U.S. 30, Schererville, IN
1,500 Sq. Ft.
1500 SQ.FT. OFFICE BLDG,DETACHED 2 1/2 GARAGE, .93 AC SITE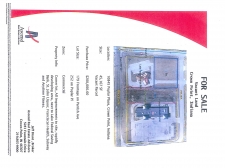 Retail - 10845 Poplar Place, Crown Point, IN
$200,000
1.04 acres
CORNER VACANT DEVELOPMENT LOT FOR SALE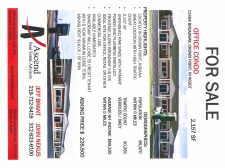 Office - 11494 Broadway, Crown Point, IN
$226,500
2,157 Sq. Ft.
OFFICE/MEDICAL CONDO FOR SALE or LEASE
Others - 5095 E US Hwy 50, Bulterville, IN
$75,900
2,980 Sq. Ft. on 1.25 acres
Income producing property with the potential to do more! Situated on 1.
Others - 82 Home, HUNTINGTON, IN
$250
0.78 acres
Inside the side entrance of Dyer Health &
Land - 345 E Park St, Westfield, IN
$99,000
0.13 acres
AMAZING Opportunity in the Grand Junction District of Downtown Westfield.
Others - 346 N 400 E, Valparaiso, IN
$159,900
Property is currently used for residential with legal non-conforming use.
Others - 1717 Elston St, Michigan City, IN
$99,000
1 Sq. Ft.
Start your own business. great location with many uses.
Others - 2006 S Hanna St, FORT WAYNE, IN
$33,109
0.09 acres
Opportunity to get some sweat equity!
Of all the states in the country, CEO Magazine rated Indiana as the 6th best place to do business. Indiana's capital city, Indianapolis, is a highly populated city with a plethora of commercial real estate listings. In fact, Indianapolis is the second largest capital city in the country.
Indianapolis is home to a variety of commercial real estate listings, and its population is estimated at 873,000. Other populated areas with commercial realty include Fort Wayne, Evansville and South Bend. Agriculture also figures highly into the economy, as the state is in the U.S. Corn Belt and Grain Belt. The valleys of Indiana have very fertile soil and are home to rural commercial land.
The economy of Indiana is based on a diverse array of outputs including manufacturing of pharmaceuticals, cars, electrical and transportation equipment, chemicals, machinery and coal products. Calumet is the largest producer of steel in the country, resulting in a vast amount of industrial space dedicated towards steel production in that part of the state. Pharmaceutical company Eli Lilly and Mead Johnson Nutritionals have their headquarters with office space and industrial space in Indiana.
---