---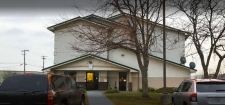 Hotel - 522 E cloiseum blvd, Fort Wayne, IN
$2,350,000
22,000 Sq. Ft. on 0.78 acres
44 Key Hotel ready to go.

Hotel - 3010 Brittany Cy, Elkhart, IN
$4,800,000
35,000 Sq. Ft. on 3.1 acres
121 Key Hotel on 3.1 Acres great income. Wont Last
Others - 2021 S Madison Street, Muncie, IN
$295,000
1,271 Sq. Ft.
Good retail site on South Madison St in Muncie, IN.
Others - 2400 S Madison Street, Muncie, IN
$129,900
4,800 Sq. Ft.
Manufacturing or warehouse space. 14x14 overhead door. 15 ft.
Others - 1208 E Lincoln Hwy, New Haven, IN
$188,500
1,500 Sq. Ft.
3 LOTS total, COMPLETELY REMODELED INSIDE & OUT/Main floor features include:
Others - 1621 W Lake Street, Warsaw, IN
$162,000
2,640 Sq. Ft.
Possibilities/Options! Currently used as a training center - used to be a dance studio.
Others - 3301 W Mount Pleasant Boulevard, Muncie, IN
$749,900
34,380 Sq. Ft.
Industrial/Manufacturing 34,380 sq. ft.
Others - 7015 Maplecrest Road, Fort Wayne, IN
$259,000
2,103 Sq. Ft.
This is a 3 bedroom 1 3/4 bath home. Master bedroom has a built-in dresser. Bedrooms 2 &
Others - 2700 N Wheeling Avenue, Muncie, IN
$295,000
4,114 Sq. Ft.
Retail property available just south of the busiest intersection in Muncie----McGalliard Rd and Whee
Others - 814 W Douglas Road, Mishawaka, IN
$550,000
1,186 Sq. Ft.
200 FEET FRONTAGE! Have a business that needs major exposure?
Others - 2620 S Madison Street, Muncie, IN
$279,900
4,000 Sq. Ft.
Owner is ready to retire and offer this Muncie restaurant for sale.
Others - 9109 Stellhorn Crossing Parkway, Fort Wayne, IN
$450,000
3,000 Sq. Ft.

Others - 8601 S Sr 3, Muncie, IN
$129,900
2,100 Sq. Ft.
Don't miss out on this great opportunity - the home has 1,380 sq. ft.
Others - 10010 Mckinley Highway, Osceola, IN
$379,000
5,985 Sq. Ft.
Prime location on the heavily traveled lighted corner of McKinley Hwy and Ash Rd (
Others - 53344 State Road 13, Middlebury, IN
$799,000
13,335 Sq. Ft.
THIS BUILDING IS A COMMERCIAL SPACE AND A RESIDENTIAL HOME BUILD INTO ONE.........................
Others - 8450 S Old State Road 37, Bloomington, IN
$935,000
12,870 Sq. Ft. on 10.92 acres
• 9 mobile homes generating $106,000 yearly income• 9.7% CAP Rate, $95,192 NOI•
Others - 750 and 77 Lincolnway E Highway, South Bend, IN
$575,000
6,943 Sq. Ft.
Excellent opportunity in a well maintained office building just outside downtown South Bend.
Others - 14018 State Road 23 Highway, Granger, IN
$300,000
2,162 Sq. Ft.
Amazing opportunity to move right in and start operating your business.
Others - 14042 State Road 23 Highway, Granger, IN
$250,000
828 Sq. Ft.
State Road 23 is growing in commercial popularity.
Others - 1100 College Avenue, Goshen, IN
$234,500
2,400 Sq. Ft.
High traffic area on College Ave.
Of all the states in the country, CEO Magazine rated Indiana as the 6th best place to do business. Indiana's capital city, Indianapolis, is a highly populated city with a plethora of commercial real estate listings. In fact, Indianapolis is the second largest capital city in the country.
Indianapolis is home to a variety of commercial real estate listings, and its population is estimated at 873,000. Other populated areas with commercial realty include Fort Wayne, Evansville and South Bend. Agriculture also figures highly into the economy, as the state is in the U.S. Corn Belt and Grain Belt. The valleys of Indiana have very fertile soil and are home to rural commercial land.
The economy of Indiana is based on a diverse array of outputs including manufacturing of pharmaceuticals, cars, electrical and transportation equipment, chemicals, machinery and coal products. Calumet is the largest producer of steel in the country, resulting in a vast amount of industrial space dedicated towards steel production in that part of the state. Pharmaceutical company Eli Lilly and Mead Johnson Nutritionals have their headquarters with office space and industrial space in Indiana.
---