---
The 15 largest employers in Kansas have their industrial space and office space in Wichita, Overland Park and Topeka predominantly. These areas are also where you will see a high amount of the state's commercial real estate listings. The state's population is approximately 2,775,997.


Kansas is a highly agricultural state with outputs of wheat, sorghum and sunflowers. Industrial space and rural commercial land is also dedicated to cattle, corn, soy and salt.


A high portion of the state's economy is from oil production. Kansas also ranks 8th in production of natural gas. As a result, much of Kansas commercial property is dedicated to these two industries. You will also see industrial space and office space dedicated to aerospace. Major companies based in Kansas include Spirit, Boeing, Cessna, Learjet and Hawker Beechcraft.


If you are looking for Kansas commercial real estate listings, it is interesting to note that 627 incorporated cities are in Kansas. By population, the largest city is Wichita with approximately 382,368 residents. Overland Park had 173,372 residents and Kansas City has 145,786 residents. Other cities with a sizeable amount of commercial realty include Topeka and Olathe.
Office - 122 W. 4th Ave, Hutchinson, KS
$52,000
Updated open concept office space is available for immediate use.
Industrial - 225/219 NW Gordon ST, Topeka, KS
$48,500
Retail liquor in the front; cigarillos & energy drinks sold out the back + 1 bedroom (219)
Office - 614 Holiday Plaza, Lansing, KS
$132,000
1,560 Sq. Ft.
Great opportunity for Business or Office. Busy Location off Main St near Lansing Post Office!!!
Industrial - 2055 SW Clay ST, Topeka, KS
$295,000
The space you can have for a school, office, church.
---
Industrial - 3400 SW Van Buren ST, Topeka, KS
$549,000
This office space is huge, plenty of room for everything.
Industrial - 123 Dakota Ave, Holton, KS
$274,500
Located across from new Walmart; high traffic = positive investment.
Industrial - 11347 E Wyatt Earp Blvd, Dodge City, KS
$625,000
9,600 Sq. Ft.
Located on the east outskirts of town. High visibility and easy access off Hwy 50.
---
Retail - 136 Grant Ave, Junction City, KS
$190,000
Established business (Jack's Cabaret) for sale right out side of Ft. Riley's gate.
Retail - 2301 Main Street, Parsons, KS
$250,000
3,000 Sq. Ft. on 0.55 acres
Great place for your new business. 3,000 sq. ft.
Office - 107 E. Main, Parsons, KS
$165,000
1,326 Sq. Ft. on 1.5 acres
Tastefully renovated office building.
Retail - 125 W Pine St, Garden City, KS
$550,000
4,370 Sq. Ft. on 0.44 acres
Located close to down town
Industrial - 2607 Jothi Avenue, Parsons, KS
$395,000
26,250 Sq. Ft. on 4.6 acres
26,250 square foot building located in Wayne Moran Industrial Park for warehouse, manufacturing, or
Retail - 7031 NE Highway 7, Scammon, KS
$75,000
2,580 Sq. Ft. on 0.9 acres
Highway frontage built in 1981, metal building with stone front. Check w/realtor on what stays.
Land - 901 N. 16th, Parsons, KS
$25,000
0.16 acres
Commercial lot available! Great location on the corner of Hwy 59 and 16th Street.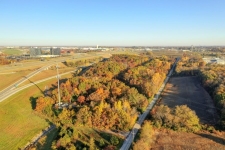 Land - 9901 State Ave, Kansas City, KS
32 acres
Auction - Prime Kansas City Development Site
Land - N-35ac 198th Street, Tonganoxie, KS
$140,000

Industrial - 103 S 2nd Ave, Dodge City, KS
$185,000
2,249 Sq. Ft.
The Last Chance Saloon is for SALE!
Farm - Centre Centre Drive, Lansing, KS
$134,900
Amazing opportunity for a business on prime highway frontage with superb visibility.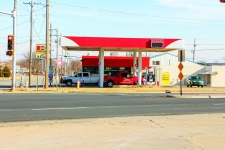 Business - 647 W Cloud St, Salina, KS
$700,000
1,020 Sq. Ft.
Commercial Real Estate
Land - 1000 N Eden Rd, Milton, KS
$600,000
130 +/- ACRES OF FARM GROUND FOR SALE IN SUMNER COUNTY. SOIL IS CLASS 1 WITH A LESS THAN 5% GRADE.
---