---
The 15 largest employers in Kansas have their industrial space and office space in Wichita, Overland Park and Topeka predominantly. These areas are also where you will see a high amount of the state's commercial real estate listings. The state's population is approximately 2,775,997.


Kansas is a highly agricultural state with outputs of wheat, sorghum and sunflowers. Industrial space and rural commercial land is also dedicated to cattle, corn, soy and salt.


A high portion of the state's economy is from oil production. Kansas also ranks 8th in production of natural gas. As a result, much of Kansas commercial property is dedicated to these two industries. You will also see industrial space and office space dedicated to aerospace. Major companies based in Kansas include Spirit, Boeing, Cessna, Learjet and Hawker Beechcraft.


If you are looking for Kansas commercial real estate listings, it is interesting to note that 627 incorporated cities are in Kansas. By population, the largest city is Wichita with approximately 382,368 residents. Overland Park had 173,372 residents and Kansas City has 145,786 residents. Other cities with a sizeable amount of commercial realty include Topeka and Olathe.
Industrial - 107 E 2nd AVE, Eskridge, KS
$35,500
Former large Church building just waiting for your creative use!
Industrial - 225/219 NW Gordon ST, Topeka, KS
$48,500
Retail liquor in the front; cigarillos & energy drinks sold out the back + 1 bedroom (219)
Industrial - 2500 E. 9th St., Hays, KS
$2,500,000
32,448 Sq. Ft. on 11.6 acres
Large Industrial/Manufacturing opportunity located on 11.6 acres. Hays, Ellis County Ks.
Multi-family - 10156 W 84th St, Overland Park, KS
$289,950
Great Investment Opportunity to own a whole duplex for under $300,000.
---
Industrial - 500 W Walnut St, Ness City, KS
$160,000
4,050 Sq. Ft.
This very valuable business is selling in entirety. A large 50x80 building with .
Land - 923 N 90th Street, Kansas City, KS
$29,500
Ready to go! Level, cleared lot in prime location, zoned for duplex or single family residence.
Others - 126 W 4th Street, Chapman, KS
$65,000
Real Estate - Chapman, KS
---
Industrial - 2607 Jothi Avenue, Parsons, KS
$399,000
26,250 Sq. Ft. on 4.6 acres
26,250 square foot building located in Wayne Moran Industrial Park for warehouse, manufacturing, or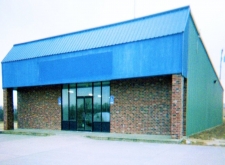 Retail - 229 Cross Street, Burlington, KS
$199,995
7,200 Sq. Ft. on 0.71 acres
7200SF Standalone in New Shopping Area
Industrial - 400 S 3rd St, Englewood, KS
$64,900
1,476 Sq. Ft.
Business opportunity gas service station w/ restaurant and convenience store with equipment included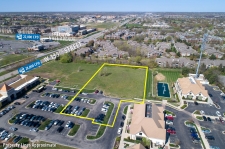 Land - 13470 Briar Street, Leawood, KS
$286,000
1.82 acres
Leawood, Kansas | Prime Development Land Auction | Low Reserve at 60% Off Last List Price
Industrial - 4000 SW Topeka BLVD, Topeka, KS
$275,000
A great location with 6 open bays and one outside bay for washing large trucks.
Industrial - 2733 SE California AVE, Topeka, KS
$160,000
A nice location with 5 open wash bays and one closed bay right in the middle of the new redeveloping
Office - 1204 Vine St., Hay, KS
$240,000
2,916 Sq. Ft.
Prime location for your business!
Others - 713 N. Eleventh St., Salina, KS
$135,000
0.27 acres
This property includes lots 14, 16, 18, & 20. The extra lots are all zoned commercial &
Farm - 1102 N Main Street, Lansing, KS
$225,000
13,200 Sq. Ft.
Development Opportunity on Main Street in Lansing's Growth Pattern.
Land - All of Section 16 in Township 26, Range 34 Finney County, Garden City, KS
$624,000
640 acres
640 Acres of AG land. Taxes to be assessed.
Land - Castleview Dr, Dodge City, KS
$8,500
1 acres
1 Acre Rural Residential Lot located in Rolling Hills Estates
Farm - 00000 206th Street, Linwood, KS
$250,000
Enjoy the scenic views of the Kansas River Valley that this property offers.
Industrial - 2300 W Wyatt Earp Blvd, Dodge City, KS
$600,000
4,882 Sq. Ft.
Owner is ready to retire. Long standing Motel with a great reputation. The owner???
---