Search Results - Kentucky
---
Others - 5360 Zebulon Hwy, Pikeville, KY
$149,000
2,730 Sq. Ft. on 0.32 acres
Commercial - Pikeville, KY
Others - 910 S. 5th Street, Paducah, KY
$648,000
Some of the nicest office and conference/training center space I've seen.
Others - 1970-1974 S Berea Road, Richmomd, KY
$389,000
1 acres
Unique business oppertunity. Estashed business for over 25 years 2 buildings.
Land - 9101 Dixie Highway, Louisville, KY
$750,000
2,457 Sq. Ft. on 41 acres
41-Acres of Prime Real Estate for Sale on Dixie Highway in Louisville, KY
Others - 709 Kentucky Avenue, Paducah, KY
$349,000
12,205 Sq. Ft. on 0.42 acres
Extensive renovation in 2017 including;
Office - 106 St. James Court, Frankfort, KY
$375,000
4,497 Sq. Ft.
Conveniently located off exit 53A I-64 with easy access to the capital 3-levels with long term tenan
Retail - 2056 Talmage Mayo Road, Harrodsburg, KY
$109,900
3,360 Sq. Ft. on 1.48 acres
Here is your chance to buy one to the oldest remaining old general stores in the state of Ky what on
Retail - 2951 Lone Oak Rd, Paducah, KY
$269,900
1,680 Sq. Ft.
Who is looking for an excellent, commercial opportunity in an extremely high traffic location?
Office - 1007 Mojave Trl, Frankfort, KY
$395,000
7,710 Sq. Ft. on 1.06 acres
New paint, windows, carpet, ready for occupancy.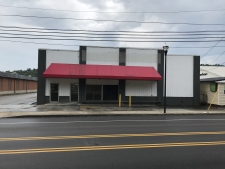 Retail - 141 E Tom T Hall Blvd, Olive Hill, KY
$339,000
8,865 Sq. Ft. on 0.55 acres
This 8865 square foot commercial building is located in a prime central downtown Olive Hill location
Office - 902 S Dixie Hwy, Munfordville, KY
$189,500
Great business opportunity if you are looking to start your own business look no further.
Office - 3025 Clay Street, Paducah, KY
$159,000
4,600 Sq. Ft.
Wonderful Space at this updated office building. Central location in Paducah.
Industrial - 2424 Russellville Rd, Bowling Green, KY
$237,500
property description coming soon
Office - 1101 E Main St, Horse Cave, KY
$889,000
275 Storage Units available - 5 different locations. 1101 E Main St.
Office - 291 Greenwood Lane, Bowling Green, KY
$429,900
Great commercial location near school & large I-65 interchange.
Industrial - 310 Cherry St, Horse Cave, KY
$125,000
Warehouse located in Horse Cave KY.
Office - 3596 Hardison Road, Woodburn, KY
$50,000
Historic Milliken's Chapel - Great investment for a church or venue business.
Office - 109 Hays Lodge Rd, Smiths Grove, KY
$425,000
Working productive feed mill and store. Turnkey business with all necessary equipment.
Others - 101 E Hall Street, Dawson Springs, KY
$38,900
960 Sq. Ft. on 0.19 acres
Commercial,Other - Dawson Springs, KY
Land - Lot #1 Country Estate, Lawrenceburg, KY
$33,000
Just what you have been looking for! This beautiful country property is perfect for your new home.
Kentucky's population has grown every decade since recordkeeping began. The state's estimated population is currently over 4.5 million. If you are looking for Kentucky commercial real estate listings, a large percentage of them are based in Louisville, which was estimated at 602,011. The next largest city, Lexington, has a population of 321,959 and also offers retail space and investment property. Lexington includes the areas of Frankfort and Richmond.
Kentucky is well-known for good farming conditions, and, as a result, a large part of its economy is based on agriculture. The state is particularly known for its goat farming, cattle production and corn production, and commercial rural land is dedicated to these pursuits.
Industrial space is dedicated to economic endeavors outside of farming including manufacturing autos, producing energy and medical facilities. The state ranks 4th in production of automobiles and trucks.
Although Louisville and Lexington are the most populated areas, Kentucky commercial real estate listings are located throughout the state. It is important to note, however, that small businesses are quite prevalent in Kentucky. More than 90% of companies have fewer than 50 employees.
---