Search Results - Kentucky
---
Kentucky's population has grown every decade since recordkeeping began. The state's estimated population is currently over 4 million. If you are looking for Kentucky commercial real estate listings, a large percentage of them are based in Louisville, which was estimated at 566,503 at the 2010 Census. The next largest city, Lexington, has a population of 295,803 and also offers retail space and investment property. Lexington includes the areas of Frankfort and Richmond.


Kentucky is well-known for good farming conditions, and, as a result, a large part of its economy is based on agriculture. The state is particularly known for its goat farming, cattle production and corn production, and commercial rural land is dedicated to these pursuits.


Industrial space is dedicated to economic endeavors outside of farming including manufacturing autos, producing energy and medical facilities. The state ranks 4th in production of automobiles and trucks.


Although Louisville and Lexington are the most populated areas, Kentucky commercial real estate listings are located throughout the state. It is important to note, however, that small businesses are quite prevalent in Kentucky. More than 90% of companies have fewer than 50 employees.
Industrial - 13127 Middletown Industrial Blvd. Building A, Louisville, KY
$8.5/SqFt/Year
2,400 SqFt
Louisville Industrial and office Space for Lease - 1 space available from 2,400 SF to 2,400 SF
Office - 724 Barrett Blvd Suite A, Henderson, KY
$11/SqFt/Year
3,000 SqFt
724 Barrett Blvd Suite A - Henderson, KY 42420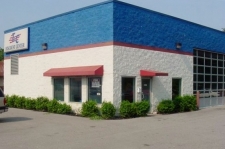 Retail - 2019 Hwy 41 N., Henderson, KY
$5000/SqFt/Month
4,000 SqFt
2019 Hwy 41 N. Henderson, KY - former AAMCO Transmission for lease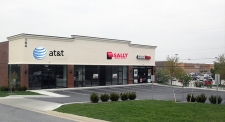 Shopping Center - 104 Commonwealth Drive, Mount Sterling, KY
$18/SqFt/Year
1,000 SqFt
Mount Sterling Retail Space for Lease - 1 space available from 1,000 SF to 1,000 SF
---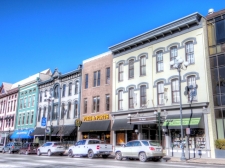 Office - 401 West Main Street, Lexington, KY
$13.5-17/SqFt/Year
866-11,253 SqFt
Lexington Office Space for Lease - 8 spaces available from 866 SF to 11,253 SF
Office - 4040 Finn Way, Lexington, KY
38,000 SqFt
Lexington Office Space for Lease - 1 space available from 38,000 SF to 38,000 SF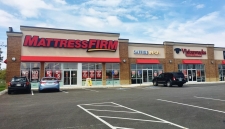 Retail - 4131-4139 Fort Campbell Road, Hopkinsville, KY
$28/SqFt/Year
4,567 SqFt
Hopkinsville Retail Space for Lease - 1 space available from 4,567 SF to 4,567 SF
---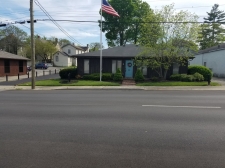 Office - 1020 Washington St, Shelbyville, KY
$10.02/SqFt/Year
2,000 SqFt
Shelbyville Office Space for Lease - 1 space available from 2,000 SF to 2,000 SF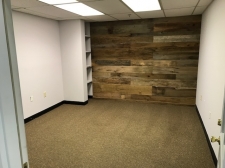 Industrial - 500 Horton Court , Lexington, KY
$6.5/SqFt/Year
5,000 SqFt
Lexington Industrial Space for Lease - 1 space available from 5,000 SF to 5,000 SF
Retail - 4135 Dixie Highway, Elsmere, KY
6,000 SqFt
1,500-2,000 SF Available - Join Family Video in this highly visible retail building at the signalize
Retail - 5115 Frederica Street, Owensboro, KY
$20/SqFt/Year
2,500 SqFt
Owensboro Retail Space for Lease - 1 space available from 2,500 SF to 2,500 SF
Shopping Center - 5101 Frederica Street, Owensboro, KY
4,647 SqFt
Owensboro Retail Space for Lease - 1 space available from 4,647 SF to 4,647 SF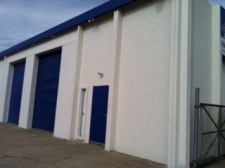 Industrial - 515 Salem Drive, Owensboro, KY
$6.24-750/SqFt/Year
1,200-1,250 SqFt
Owensboro Industrial Space for Lease - 2 spaces available from 1,200 SF to 1,250 SF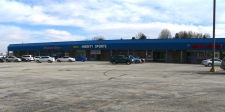 Shopping Center - 770 W Main Street, Lebanon, KY
1,500-11,150 SqFt
Lebanon Retail Space for Lease - 3 spaces available from 1,500 SF to 11,150 SF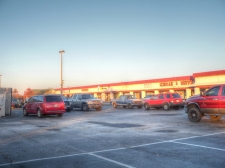 Retail - 900 North Main Street, Nicholasville, KY
$9-17/SqFt/Year
1,600-4,500 SqFt
Nicholasville Retail Space for Lease - 2 spaces available from 1,600 SF to 4,500 SF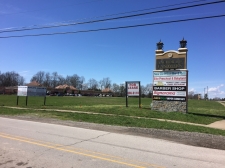 Land - 2600, 2604, 2632 & 2636 Chamberlain Lane, Louisville, KY
$1.65/SqFt/Year
37,679-48,451 SqFt
Louisville Land for Lease - 4 spaces available from 37,679.400415420525 SF to 48,451.78966999065 SF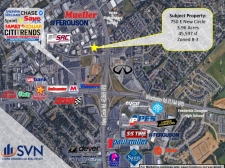 Retail - 750 E New Circle Road, Lexington, KY
1,500-45,597 SqFt
Lexington Retail Space for Lease - 1 space available from 1,500 SF to 45,597 SF
Land - 1540 Eastland Parkway, Lexington, KY
34,848-291,852 SqFt
Lexington Land for Lease - 7 spaces available from 34,848 SF to 291,852 SF
Retail - 496 E High Street, Lexington, KY
$24/SqFt/Year
4,500-5,000 SqFt
Lexington Retail Space for Lease - 1 space available from 4,500 SF to 5,000 SF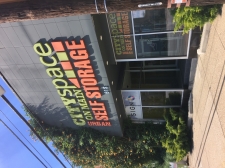 Retail - 913 East Main Street, Louisville, KY
$9.47-12/SqFt/Year
3,600-4,560 SqFt
Modern Retail/Office Space For Lease in NULU (Formerly Sign4)
---