Search Results - Louisiana
---
Louisiana population is currently estimated at over 4.5 million as of the 2010 Census, but the state is divided into 64 parishes. A "parish" is the word the state uses to label its counties. The largest parish is New Orleans, and that is where the majority of the Louisiana commercial real estate listings are located.


Many company headquarters are in New Orleans including office space and industrial space for Smoothie King, Gaylord Chemical, Standard Coffee and K&B. Other cities that have a substantial amount of investment property and commercial real estate listings include Baton Rouge, with a population of 229,493 and Shreveport with an estimated population of 199,311.


A good portion of the state's economy is based on agriculture and includes seafood, cotton, soybeans, cattle, dairy and rice. Industrial space is dedicated to factories for chemical products, coal, petroleum and processed foods. While many petroleum and gas companies have their headquarters in Houston, they also have office space in Louisiana.
Office - 3525 N. Causeway Blvd , Metairie, LA
123,000 SqFt
Regions Bank Building is a ten (10) story office tower with a cafe and bank on the first floor.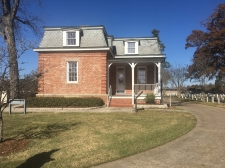 Office - 20978 Port Hickey Road, Zachary, LA
1,600 SqFt
Historic Lodge For Lease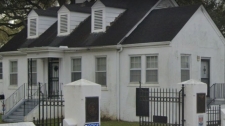 Office - 220 N 19th St, Baton Rouge, LA
1,600 SqFt
Baton Rouge Non-Profit Office Space
Office - 635 E MADISON AVENUE, BASTROP, LA
576 SqFt
GREAT PLACE FOR SOME SMALL FOOD OR RETAIL BUSINESS. HAS TWO DRIVE THRU WINDOWS.
---
Retail - 649 E MADISON AVENUE, BASTROP, LA
700 SqFt
GREAT OFFICE SPACE OR RETAIL SPACE..
Retail - 903 WARREN DRIVE, West Monroe, LA
1,200 SqFt
This strip center is in great location fro retail office salon and more located in high traffic area
Retail - 2221 LOUISVILLE AVENUE, Monroe, LA
2,400 SqFt
Come check out this updated unit formerly known as the Radio Shack unit located on Louisville Ave.
---
Others - 2540 Nicholson Dr., Baton Rouge, LA
10,000 SqFt
Church/Office Building
Land - 1866 River Rd, Baton Rouge, LA
River Road Warehouse/Land lease
Industrial - 4333 Washington Ave Warehouse 2, New Orleans, LA
$2594/SqFt/Month
1 SqFt
Small concrete block warehouse with roll up door and yard space.
Industrial - 4333 Washington Ave Warehouse 2, New Orleans, LA
$0.5/SqFt/Month
6,245 SqFt
Metal warehouse with wood mezzanine storage/work area of approximately 2,782 sf (
Office - 3639 FRONT STREET, Winnsboro, LA
1,250 SqFt
Great spot for lease. High visibility with a high traffic count right in the middle of town.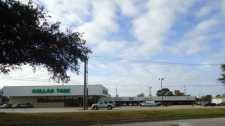 Retail - 1916 E. Judge Perez Dr., Chalmette, LA
$8.5/SqFt/Year
1,644 SqFt
Chalmette Shopping Center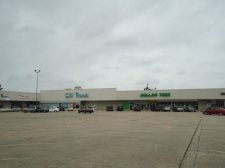 Shopping Center - 9661 Chef Menteur Hwy., New Orleans, LA
$6.5-8/SqFt/Year
10,987-27,263 SqFt
Donna Villa Shopping Center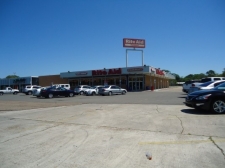 Shopping Center - 5840 Plank Rd., Baton Rouge, LA
43,500-217,000 SqFt
Plank Rd. Village Shopping Center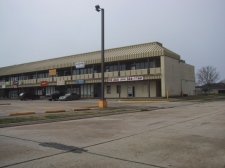 Office - 7074-7094 Read Blvd., New Orleans, LA
$4.8/SqFt/Year
1,500-4,500 SqFt
Read Row Office Space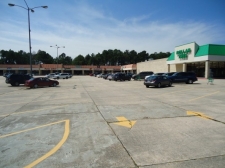 Shopping Center - 2165 E. Gause Blvd., Slidell, LA
$0.92-1/SqFt/Month
1,200-2,800 SqFt
Slidell Square Shopping Center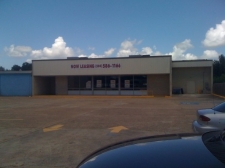 Shopping Center - 7207 St. Claude Ave., Arabi, LA
$4.5/SqFt/Year
11,175 SqFt
St. Bernard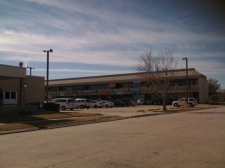 Shopping Center - 7052 Read Blvd., New Orleans, LA
$6/SqFt/Year
1,500-3,000 SqFt
Read Row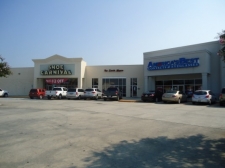 Retail - 1554 Martin Luther King Blvd., Houma, LA
$15/SqFt/Year
5,510 SqFt
Houma Power Center - Restaurant Space
---