Search Results - Louisiana
---
Land - Merchant Circle, Robert, LA
$274,500
2.4 acres
Well-placed 2.4 acres located in a light commercial development called The Haven;
Others - 1600 Siebarth Drive, Lake Charles, LA
$2,250,000
24,947 Sq. Ft. on 2.6 acres
Commercial complex sits alongside and parallel to Interstate 210 with high visibility;
Others - 700 Ryan Street, Lake Charles, LA
$950,000
8,080 Sq. Ft. on 0.12 acres
Situated on the corner of Ryan and Division sits this Lake Charles historical beauty.
Others - 1217 Sam Houston Jones Pkwy, Lake Charles, LA
$190,000
3,227 Sq. Ft. on 0.3 acres
PRIME Commercial property-ZONED C-3(central business commercial).
Others - 1751 Hammond Street, Hornbeck, LA
$150,000
5,394 Sq. Ft. on 1 acres
This 5,000+ workshop/warehouse on slab sits on a highly visible lot on Hwy 171 right outside of Horn
Others - 9788 Hwy 27 Highway, Singer, LA
$162,000
15 acres
This expansive commercial property offers 15 acres of HWY frontage just a short drive from the DeRid
Others - 3310 Creole Street, Lake Charles, LA
$345,000
0.14 acres
Looking for a new office space for your growing business? This building has a new roof, new HVAC (2)
Others - 1326 East Street, Minden, LA
$288,000
Prime location in Minden off Industrial Dr. Office & warehouse buildings totaling 24,670 sq-ft on 1.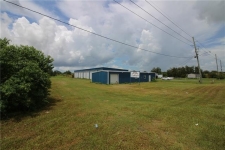 Industrial - 40540 Hwy 23, Buras, LA
$375,000
Office building plus large boat shed located in Buras. Located right off of Highway 23 &
Office - 175 RICHLAND PLACE DRIVE, Monroe, LA
$525,000
3,400 Sq. Ft. on 0.75 acres
Beautiful office building in growing area.
Others - TBD Hwy 171, South, Deridder, LA
$550,000
14.6 acres
HIGHLY VISIBLE DEVELOPMENT SITE in a HIGH TRAFFIC LOCATION on the HWY 171 CORRIDOR in DeRidder, Loui
Land - 7104 Hwy 27, Sulphur, LA
$906,750
4.65 acres
4.65 acres Commercial land located between Sulphur and Hackberry and near Southland Field Airport.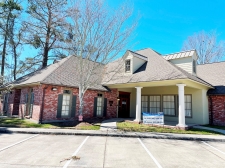 Office - 4610 Bluebonnet Blvd, Baton Rouge, LA
$6,650
4,200 Sq. Ft.
4,200 sf professional office space for lease. Floor plan with 9 private offices including 2 executiv
Retail - 1940 Dante Street Street, New Orleans, LA
$824,000
5,821 Sq. Ft.
Great location that has made Jake's Uptown Grocery Store a popular stop for the residents in the are
Land - Woodland Highway, Belle Chasse, LA
$250,000
1.18 acres
Located on Woodland Highway, this commercial property is located in upper Belle Chasse and in minute
Industrial - 1705 LINK DRIVE, Ruston, LA
$550,000
6,206 Sq. Ft. on 1.3 acres
Great investment property!
Office - 209 FAIR AVENUE, Winnsboro, LA
$249,900
5,239 Sq. Ft. on 0.56 acres
Commercial office building consisting of approximately 5239 square feet and situated on a .
Industrial - 350 E JEFFERSON AVENUE, Bastrop, LA
$343,000
6.18 acres
WAREHOUSE PROPERTY 11,0000 SF; SITTING ON 6.18 ACRES IN MIDDLE OF TOWN.
Office - 11 CABUCK LANE, Rayville, LA
$184,900
3,631 Sq. Ft.
I am excited to offer this beautiful church facility with approximately 3700 sq. ft.
Retail - 2599 JACKSON STREET, Monroe, LA
$38,000
1,200 Sq. Ft. on 0.5 acres
Commercial building perfect for a barbershop, retali space, bar, restaurant, etc.
Louisiana population is currently estimated at over 4.66 million (up from 4.5 million as of the 2010 Census), but the state is divided into 64 parishes. A "parish" is the word the state uses to label its counties. The largest parish is New Orleans, and that is where the majority of the Louisiana commercial real estate listings are located.
Many company headquarters are in New Orleans including office space and industrial space for Smoothie King, Gaylord Chemical, Standard Coffee and K&B. Other cities that have a substantial amount of investment property and commercial real estate listings include Baton Rouge, with a population of 225,374 and Shreveport with an estimated population of 192,036.
A good portion of the state's economy is based on agriculture and includes seafood, cotton, soybeans, cattle, dairy and rice. Industrial space is dedicated to factories for chemical products, coal, petroleum and processed foods. While many petroleum and gas companies have their headquarters in Houston, they also have office space in Louisiana.
---