---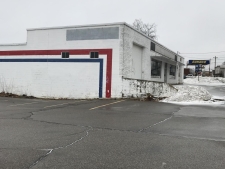 Others - 16 River, Sanford, ME
$399,000
.
Office - 12 Madison Avenue, Skowhegan, ME
$85,000
3,136 Sq. Ft. on 0.1 acres
Great downtown Skowhegan commercial building!
Retail - 36 Mill Street, Auburn, ME
$139,900
10,290 Sq. Ft. on 0.13 acres
Existing pawn shop w/ warehouse w/ tons of cold storage.
Others - 410 China Road, Winslow, ME
$299,500
0.94 acres
Large commercial property with enormous potential.
Others - 5 Kimball W , 1,2,3 &4, Lovell, ME
$134,900
3,200 Sq. Ft.
Business opportunity with a beautiful 2nd floor 2 Bedroom apartment.
Land - 142 York Street, York, ME
$6,500,000
104 acres
100 + Acre lot in York Village Maine ready for immediate development.
Multi-family - 107 Pleasant Street, FARMINGTON, ME
$225,000
2,071 Sq. Ft.
Well established rental property in a great location.
Others - 37-39 Main Street, Searsport, ME
$129,000
Commercial - Searsport, ME
Others - 1438 Main, Sanford, ME
$725,000
Prime Commercial Location!
Others - 472 Washington Street, Bath, ME
$45,000
2,311 Sq. Ft. on 0.08 acres
Vacant building ready to be remodeled to fit your needs. Formerly a dance studio.
Others - 96 College Ave, Waterville, ME
$199,000
Time to make the Hot Dogs! Firmly established & very profitable small business.
Others - 269 Neck Road, Benton, ME
$425,000
4,500 Sq. Ft. on 8.2 acres
This popular family fun center offers approximately 8 acres of grounds, a retail building featuring
Others - 233 Main Street, Fairfield, ME
$225,000
4,406 Sq. Ft. on 0.34 acres
This historic building, a staple of the downtown area for years, is located on the corner intersecti
Others - 117 Main Street, Winthrop, ME
$850,000
15,258 Sq. Ft. on 0.17 acres
Well Maintained Commercial building with so much to offer- over 10,000 square feet of usable space a
Land - Lot 71 Kennedy Memorial Drive, Oakland, ME
$99,900
7.71 acres
COMMERCIAL OR PRIVATE POSSIBILITIES WITH DRIVEWAY ACCESS TO KMD.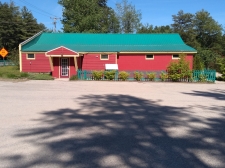 Multi-Use - 2 Jockey Cap Lane, Fryeburg, ME
$259,900
3,189 Sq. Ft. on 2.1 acres
Multiple Commercial Uses Possible
Others - 50DL6 Landry , DL6, Biddeford, ME
$510,000
LESS THAN 3 MILES TO I-95 ENTRANCE &
Others - 50C1 Landry , C1, Biddeford, ME
$264,000
LESS THAN 3 MILES TO I-95 ENTRANCE &
Others - 50B Landry , B, Biddeford, ME
$1,584,000
LESS THAN 3 MILES TO I-95 ENTRANCE &
Others - 50C5 Landry , C5, Biddeford, ME
$1,320,000
LESS THAN 3 MILES TO I-95 ENTRANCE &
Maine is not a densely populated state at 41.3 people per square mile; however, there are still commercial real estate listings to be found. The most densely populated region is Portland, where 38% of people in the state reside
Maine's economy is based to some extent on agriculture. The state's production of blueberries is important, as it makes up 25% of the North America's blueberries. Apples, maple syrup, dairy, eggs and poultry account for a good portion of the rural commercial land in Maine. Commercial fishing is also important to the state's economy.
One of the key industrial outputs of the state is toothpicks. Office space and industrial space for the largest toothpick plant in the country is located in Strong, Maine. Paper, lumber, wood, textiles and leather also hold an important place in Maine manufacturing.
There are not many corporations with office space headquarters in Maine. Some of the notable ones are Fairchild Semiconductor in Portland, L.L. Bean in Freeport and Cole Hann in Yarmouth. Most of the commercial real estate listings are in Androscoggin County, which has 107,651 residents.
It is important to note that due to uninhabited land, there is neither commercial real estate listings nor office space in large parts of the state's interior.
---