---
Maine is not a densely populated state at 41.3 people per square mile; however, there are still commercial real estate listings to be found. The most densely populated region is Portland, where 20% of people in the state reside.


Maine's economy is based to some extent on agriculture. The state's production of blueberries is important, as it makes up 25% of the North America's blueberries. Apples, maple syrup, dairy, eggs and poultry account for a good portion of the rural commercial land in Maine. Commercial fishing is also important to the state's economy.


One of the key industrial outputs of the state is toothpicks. Office space and industrial space for the largest toothpick plant in the country is located in Strong, Maine. Paper, lumber, wood, textiles and leather also hold an important place in Maine manufacturing.


There are not many corporations with office space headquarters in Maine. Some of the notable ones are Fairchild Semiconductor in Portland, L.L. Bean in Freeport and Cole Hann in Yarmouth. Most of the commercial real estate listings are in Androscoggin County, which fad 107,702 residents as of the 2010 census.


It is important to note that due to uninhabited land, there is neither commercial real estate listings nor office space in large parts of the state's interior.
Office - 715 Alfred Road, Arundel, ME
$1.54/SqFt/Month
1,624 SqFt
1,624 SF of Office Space and 2,580 SF of Storage Space. Perfect for medical office.
Office - 46 Bangor Street, Augusta, ME
$1/SqFt/Month
2,100 SqFt
All is included in the price (water, heat, electric and parking maintenance).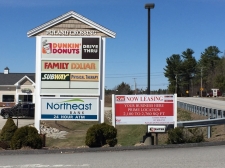 Retail - 1399 Maine St, Poland, ME
1,660-2,760 SqFt
Poland Retail Space for Lease - 2 spaces available from 1,660 SF to 2,760 SF
Office - 498 Essex Street, Bangor, ME
$20/SqFt/Year
Pleasant neighborhood setting in professional environment. Ample parking.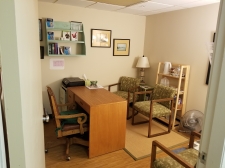 Office - 871 Court Street, Auburn, ME
Office space for lease
Retail - 634 Main St, Oxford, ME
1,200-1,500 SqFt
Oxford Retail Space for Lease - 1 space available from 1,200 SF to 1,500 SF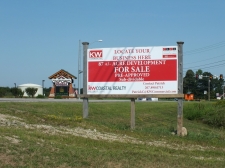 Land - 000 Main St. / Rte. 26, Oxford, ME
5,000 SqFt
Oxford Pad Sites for Lease - 1 space available from 5,000 SF to 5,000 SF
Land - 591 Washington St. N, Auburn, ME
$7.25/SqFt/Year
2,500 SqFt
Auburn Pad Site for Lease - 4 spaces available from 2,500 SF to 2,500 SF
---