---
Multi-family - 102 Gloria Road, NEW SHARON, ME
$145,000
2,236 Sq. Ft.
Beautiful 39 +/- acre wooded lot with 5 cabins privately set throughout the property. Cabin #
Single Family - 145 Waverly St, Pittsfield, ME
$29,900
1,560 Sq. Ft. on 0.2 acres
Rare Find, Beautiful Single-Family Victorian Home $29,900
Others - 102 Gloria Road, NEW SHARON, ME
$145,000
2,236 Sq. Ft. on 0 acres
Beautiful 39 +/- acre wooded lot with 5 cabins privately set throughout the property. Cabin #
Others - 8 Bloods Hill Road, Holden, ME
$269,900
Commercial - Holden, ME
Office - 1 Brickyard Lane Unit C, York, ME
$139,900
1,026 Sq. Ft. on 2.05 acres
Excellent opportunity to own this ground floor unit.
Retail - 1294 US Route 1, Cape Neddick, ME
$1,650,000
6,012 Sq. Ft. on 0.74 acres
The CAT'N NINE TAIL Country Store is a York Maine mainstay.
Others - 911 Lisbon Street, Lewiston, ME
$349,900
5,760 Sq. Ft. on 0.44 acres
Wonderful location for any business that needs some warehousing, retail, and office areas.
Others - 423 Main St, Jackman, ME
$275,000
4,800 Sq. Ft. on 0.5 acres
A great investment, in a great location,involved with all of the sports of Maine,fishing, hunting, s
Others - 556 Hammond Street, Bangor, ME
$399,000
Commercial - Bangor, ME
Others - 12 Church St, Livermore Falls, ME
$145,000
1,500 Sq. Ft. on 0.17 acres
Location close to Main street offers the New Englander style building to be used also as an office s
Office - 25 First Park Drive Units A & B, Oakland, ME
$698,500
6,600 Sq. Ft. on 2.3 acres
Modern office space available for sale! Located directly off exit 127 on I 95.
Others - 347 Civic Center Drive, Augusta, ME
$225,000
1,490 Sq. Ft. on 1.5 acres
Lots of potential w/ this large lot w/ high traffic count and high visibility. 16, 580 (2014)
Others - 2 Jockey Cap Lane, Fryeburg, ME
$259,900
3,189 Sq. Ft. on 2.1 acres
Multiple commercial uses possible at this high traffic location.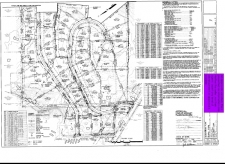 Land - 25 Burrill Farm Rd, Windham, ME
$599,000
105 acres
Developers Take Note! +/-105ac ready for many uses just minutes from Portland
Others - 364 Main Street, Grand Isle, ME
$169,900
Commercial - Grand Isle, ME
Others - Wiley Drive, Fryeburg, ME
$219,500
400 Sq. Ft. on 4.3 acres
Mobile home park in Fryeburg. Well maintained sites with individual septic systems and public water.
Others - 43 Green Road, Fairfield, ME
$75,000
1,266 Sq. Ft. on 0.7 acres
This property has limited commercial uses.
Multi-family - 111 6Th Ave, Madawaska, ME
$70,000
Off Market 6 -Unit Property In Maine Madawaska
Multi-family - 357 Main St., Madawaska, ME
$75,000
Off Market 8 -Unit Property In Madawaska, Maine
Others - 313 Main Street, Madawaska, ME
$156,500
Commercial - Madawaska, ME
Maine is not a densely populated state at 41.3 people per square mile; however, there are still commercial real estate listings to be found. The most densely populated region is Portland, where 38% of people in the state reside
Maine's economy is based to some extent on agriculture. The state's production of blueberries is important, as it makes up 25% of the North America's blueberries. Apples, maple syrup, dairy, eggs and poultry account for a good portion of the rural commercial land in Maine. Commercial fishing is also important to the state's economy.
One of the key industrial outputs of the state is toothpicks. Office space and industrial space for the largest toothpick plant in the country is located in Strong, Maine. Paper, lumber, wood, textiles and leather also hold an important place in Maine manufacturing.
There are not many corporations with office space headquarters in Maine. Some of the notable ones are Fairchild Semiconductor in Portland, L.L. Bean in Freeport and Cole Hann in Yarmouth. Most of the commercial real estate listings are in Androscoggin County, which has 107,651 residents.
It is important to note that due to uninhabited land, there is neither commercial real estate listings nor office space in large parts of the state's interior.
---