Search Results - Maryland
---
Maryland has been called "America In Miniature" due to the fact that it has varied topography across the state. This fact also results in different types of Maryland commercial real estate listings. Overall, the state is considered to be a wealthy one, as overall Maryland households are the wealthiest in the entire United States. This factor allows for a variety of types of investment properties.


Those interested in Maryland commercial real estate listings should know that Baltimore is the state's most populated region. A high percentage of commercial realty is located in the cities and suburbs surrounding Washington D.C.


A great deal of the state's industrial space is dedicated for transportation and imports including iron, sugar and petroleum. In addition to the Port of Baltimore, the 8th largest port in the country, the state also has rail and truck access. Office space and commercial property in Maryland is also dedicated for the defense/aerospace industry and bio-research labs.


The state also produces a lot of food including fish, cucumbers, watermelon, corn, squash, peas and tomatoes. Industrial space for food processing is quite common throughout the state.
Retail - 119 Second Street, Oakland, MD
$130,000
2,176 Sq. Ft. on 0.05 acres
Two Store Fronts in Downtown Oakland
Office - 3460 Old Washington Road #104, Waldorf, MD
$350,000
1,262 Sq. Ft. on 0.03 acres
1,262 SF Medical Office Suite in Waldorf, MD.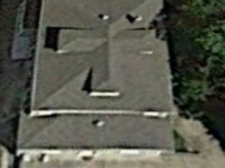 Senior Facilities - Taylor Avenue, Towson area, MD
$695,000
Assisted Living Business in full operation. 16 Private Pay Beds. Lease/option to buy Real Estate.
Others - 72 Greene St., Cumberland, MD
$175,000
2,250 Sq. Ft. on 0.07 acres
Incredible central business location. Easy access to I68. THIS BUILDING HAS PARKING!!!
---
Others - 2615 Philadelphia Road, Edgewood, MD
$489,900
5.09 acres
Immediately available. 5 acres within the William Paca Industrial Park.
Office - 944 Pulaksi Hwy, Havre de Grace, MD
$179,900
Great opportunity on Route 40. 1st floor is open to possibilities.
Others - 3900 Livingston Rd, Indian Head, MD
51,990 Sq. Ft. on 399 acres
ONCE IN A LIFETIME OPPORTUNITY TO OWN MARYLAND AIRPORT!
---
Office - 22530 Washington Street, Leonardtown, MD
$985,000
0.39 acres
Leonardtown Wharf - Outparcel
Others - 1206 Park Ave W, LaVale, MD
$325,000
Property in the heart of LaVale. Less than 1/2 mile from I68 &
Others - 128 Bohemia Ave, Cecilton, MD
$215,000
2,240 Sq. Ft.
Zoned Town Center, primed for Redevelopment in Cecilton. .
Others - 1104 Revolution Street, Havre De Grace, MD
$154,900
1,440 Sq. Ft. on 0.15 acres
Are you interested in owning a small business to create some additional income? Look no further!
Office - 8713-8749 Greenbelt Road, Greenbelt, MD
11,614 Sq. Ft.
Office Building for Sale in Greenbelt - 11,614 SF
Others - 2500 Philadelphia Ave, Ocean City, MD
$995,500
3,800 Sq. Ft.
Turnkey 2500 SF Restaurant at 25th St and Philadelphia Ave in Ocean City. 50 Seats.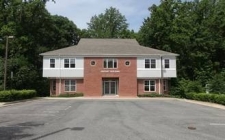 Office - 1020 Prince Frederick Blvd., Prince Frederick, MD
$1,900,000
10,000 Sq. Ft. on 0.84 acres
Dupont Building in Prince Frederick10,000 sq. ft. Office Building for Sale or office condos on the
Office - 305 Winchester Creek Rd., Grasonville, MD
$399,000
2,484 Sq. Ft. on 0.3 acres
BUILDER'S LIQUIDATION SALE! GREAT URBAN COMMERCIAL WATERFRONT PROPERTY W/APT--RT. 50 EXPOSURE!
Others - 134 Bohemia Ave, Cecilton, MD
$269,000
2,138 Sq. Ft.
Zoned Town Center, primed for Redevelopment in Cecilton. 1.6 acres.
Office - 9120 Chesapeake Avenue, North Beach, MD
9,993 Sq. Ft. on 0.34 acres
Class "A" Multi-Tenant Building - Cap Rate 7%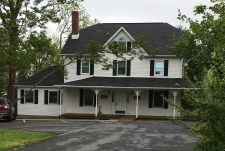 Office - 105 Padfield Blvd, Glen Burnie, MD
4,100 Sq. Ft. on 0.63 acres
Legal Suites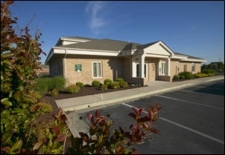 Health Care - 1342 S Division Street, Unit 401, Salisbury, MD
$1,162,500
7,750 Sq. Ft. on 0.12 acres
Office Building for Sale in Salisbury - 7,750 SF
Retail - 2360 Old Washington Rd, Waldorf, MD
$950,000
3,465 Sq. Ft.
Waldorf Landmark!! Old McCully
---