Search Results - Maryland
---
Maryland has been called "America In Miniature" due to the fact that it has varied topography across the state. This fact also results in different types of Maryland commercial real estate listings. Overall, the state is considered to be a wealthy one, as overall Maryland households are the wealthiest in the entire United States. This factor allows for a variety of types of investment properties.


Those interested in Maryland commercial real estate listings should know that Baltimore is the state's most populated region. A high percentage of commercial realty is located in the cities and suburbs surrounding Washington D.C.


A great deal of the state's industrial space is dedicated for transportation and imports including iron, sugar and petroleum. In addition to the Port of Baltimore, the 8th largest port in the country, the state also has rail and truck access. Office space and commercial property in Maryland is also dedicated for the defense/aerospace industry and bio-research labs.


The state also produces a lot of food including fish, cucumbers, watermelon, corn, squash, peas and tomatoes. Industrial space for food processing is quite common throughout the state.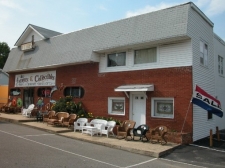 Retail - 3732 E Chesapeake Beach Road, Chesapeake Beach, Calvert, MD
$1,500,000
9,088 Sq. Ft. on 0.55 acres
Outstanding location as you enter into Chesapeake and North Beach!
Multi-family - 3701 W. Garrison Ave, Baltimore, MD
$16,900
1,600 Sq. Ft. on 3080 acres
Solid Brick Two Family House (Both Units are Currently Occupied) $16,900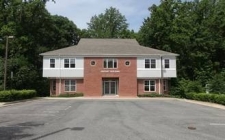 Office - 1020 Prince Frederick Blvd., Prince Frederick, MD
$1,900,000
10,000 Sq. Ft. on 0.84 acres
Dupont Building in Prince Frederick10,000 sq. ft. Office Building for Sale or office condos on the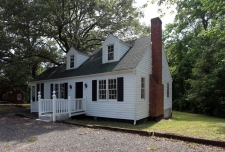 Office - 2510 Solomons Island Road, Huntingtown, Calvert, MD
$599,000
1,260 Sq. Ft. on 2 acres
Location, Location, Location!
---
Retail - 106 West Oldtown Rd, Cumberland, MD
$150,000
3,558 Sq. Ft. on 0.06 acres
Awesome opportunity at an established profitable business in an area of Cumberland that is currently
Business - 56 DRURY LN, La Plata, MD
$110,000
1,400 Sq. Ft.
Jerry's Subs and Pizza Franchise - La Plata
Office - 2205/2195 Crain Highway, Waldorf, MD
$2,070,000
6,000 Sq. Ft.
1.87+/ Acres with over 200 LF of Road Frontage on Crain Hwy (US 301)
---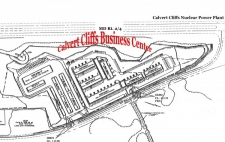 Land - 7470 Solomons Island Road, Lusby, MD
$799,000
16.2 acres
Calvert Cliffs Business Center - Prime Industrial Property for Sale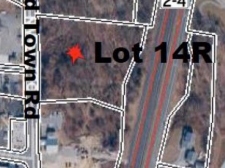 Land - 4021 Old Town Road, Huntingtown, Calvert, MD
$765,000
2.73 acres
Lot 14R-Town Center Mixed Use Commercial Lot for Sale in Huntingtown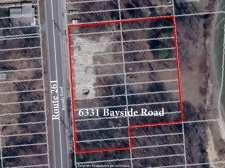 Land - 6331 Bayside Road, Chesapeake Beach, MD
$450,000
1.6 acres
1.6 +/- acre site zoned Rural Commercial. For Sale or Lease.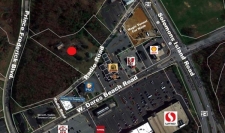 Land - 185 Radio Road, Prince Frederick, MD
$1,399,000
2.18 acres
Development Opportunity in the Heart of our County Seat!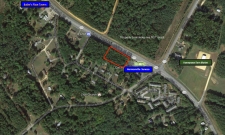 Land - 21179 Three Notch Road, Lexington Park, MD
$330,000
1.62 acres
Land for Sale in Lexington Park, MD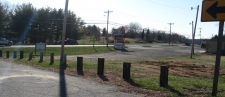 Land - 10 Hillside Court, Huntingtown, Calvert, MD
$450,000
1 acres
1+/- Acre Lot for Sale on MD Routes 2/4 in Huntingtown
Retail - 21501 LEITERSBURG SMITHSBURG ROAD, HAGERSTOWN, MD
$99,995
Greatly Reduced!! Professional Rehab of an 1800's general Store,an architectural treasure!!
Office - 917 Seton Drive, Cumberland, MD
$125,000
Great opportunity for a professional office.
Others - 11438 National 4, Clear Spring, MD
$785,000
27.68 acres
Wow! Run your own Spring Water Bottling company!
Retail - 2360 Old Washington Rd, Waldorf, MD
$950,000
3,465 Sq. Ft.
Waldorf Landmark!! Old McCully
Office - 22530 Washington Street, Leonardtown, MD
$425,000
2,544 Sq. Ft. on 10022 acres
Great Investment Opportunity - Waterview Office Building
Business - HG TRUMAN RD, Solomons, MD
$725,000
4,400 Sq. Ft.
THREE (3) STORE JERRY'S SUBS AND PIZZA FRANCHISE PORTFOLIO
Business - 10290 SOUTHERN MARYLAND BLVD, Dunkirk, MD
$285,000
1,700 Sq. Ft.
Jerry's Subs and Pizza Franchinse - Dunkirk
---