Search Results - Maryland
---
Maryland has been called "America In Miniature" due to the fact that it has varied topography across the state. This fact also results in different types of Maryland commercial real estate listings. Overall, the state is considered to be a wealthy one, as overall Maryland households are the wealthiest in the entire United States. This factor allows for a variety of types of investment properties.


Those interested in Maryland commercial real estate listings should know that Baltimore is the state's most populated region. A high percentage of commercial realty is located in the cities and suburbs surrounding Washington D.C.


A great deal of the state's industrial space is dedicated for transportation and imports including iron, sugar and petroleum. In addition to the Port of Baltimore, the 8th largest port in the country, the state also has rail and truck access. Office space and commercial property in Maryland is also dedicated for the defense/aerospace industry and bio-research labs.


The state also produces a lot of food including fish, cucumbers, watermelon, corn, squash, peas and tomatoes. Industrial space for food processing is quite common throughout the state.
Storage - 2298 Old Washington Road, Waldorf, MD
$1,015,000
13,000 Sq. Ft.
Self Storage Facility for Sale in busy Waldorf area!
Office - 9320 W and W Industrial , LA PLATA, MD
$2,325,000
34,010 Sq. Ft.
Large Industrial Office and Storage Space in La Plata, Maryland!!
Office - 9120 Chesapeake Avenue, North Beach, MD
9,993 Sq. Ft. on 0.34 acres
Class "A" Multi-Tenant Building - Cap Rate 7%
Land - 20640 Old Gravel Lane, Lexington Park, MD
$450,000
207 +/- Acres Available Close to Patuxent River Naval Air Station!
---
Land - 6200 Poynton Manor Farm Place, Welcome, MD
$3,000,000
634 acres
WONDERFUL OPPURTUNITY TO OWN A LARGE WORKING FARM!
Office - 2205/2195 Crain Highway, Waldorf, MD
$2,500,000
6,000 Sq. Ft.
Prime Office Space Off Of Route 301 (Crain Highway)
Land - 28909 Three Notch Road, Mechanicsville, MD
$469,000
1,180 Sq. Ft.
Mixed Use Redevelopment Opportunity - St. Mary's County
---
Retail - 3131 Old Washington Road, Waldorf, MD
$289,000
1,860 Sq. Ft. on 0.18 acres
Well located multi-use commercial property ideal for retail or office use
Office - 3460 Old Washington Road #104, Waldorf, MD
$350,000
1,262 Sq. Ft. on 0.03 acres
1,262 SF Medical Office Suite in Waldorf, MD.
Others - 3900 Livingston Rd, Indian Head, MD
51,990 Sq. Ft. on 399 acres
ONCE IN A LIFETIME OPPORTUNITY TO OWN MARYLAND AIRPORT!
Office - 22530 Washington Street, Leonardtown, MD
$985,000
0.39 acres
Leonardtown Wharf - Outparcel
Office - 11637 Terrace Drive #101, Waldorf, MD
$366,000
1,556 Sq. Ft.
1556 SF in Highly Sought After Location in Waldorf
Retail - 2360 Old Washington Rd, Waldorf, MD
$950,000
3,465 Sq. Ft.
Waldorf Landmark!! Old McCully
Retail - 30424 Mt Vernon Road, Princess Anne, MD
$195,000
1,975 Sq. Ft. on 0.27 acres
Retail Building for Sale in Princess Anne - 1,975 SF
Health Care - 20629 Boland Farm Rd, Germantown, MD
$1,499,999
11,300 Sq. Ft. on 0.56 acres
Office Building for Sale in Germantown - 11,300 SF
Office - 8203 Harford Road, Parkville, MD
$550,000
4,826 Sq. Ft. on 0.17 acres
Office Building for Sale in Parkville - 4,826 SF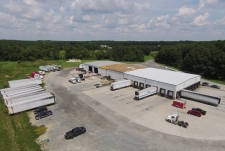 Industrial - 9260 Old Princess Anne Road, Westover, MD
$1,200,000
30,000 Sq. Ft. on 29.05 acres
Industrial Building for Sale in Westover - 30,000 SF
Land - E. Naylor Mill Road , Salisbury, MD
$284,000
3.23 acres
Land for Sale in Salisbury - 3.23 acres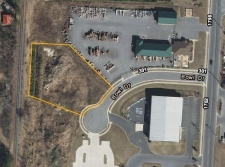 Land - Bowl Drive, Salisbury, MD
$135,000
0.98 acres
Land for Sale in Salisbury - 0.98 acres
Industrial - 12041 Cordova Rd., Cordova, MD
$950,000
126,800 Sq. Ft. on 80 acres
Industrial Building for Sale in Cordova - 126,800 SF
---