Search Results - Maryland
---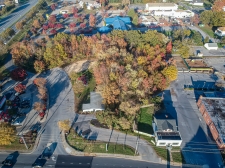 Retail - 3040 Leonardtown RD, Waldorf, MD
$2,400,000
2,100 Sq. Ft. on 2.25 acres
2.25 Acres +/- Redevelopment Site - Waldorf Opportunity Zone
Industrial - 12399 Waldorf Business Square, Waldorf, MD
$250,000
2,380 Sq. Ft. on 2380 acres
2380 SF Warehouse space in Waldorf
Office - 921 Seton Dr.UNIT E, Cumberland, MD
$195,000
VERY NICE FORMAL MEDICAL OFFICE - FEATURES 16X9 WAITING RM - 11X9 RECEPTION RM - 2 EXAM RMS - ONE 12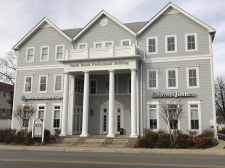 Office - 9120 Chesapeake Avenue #100, North Beach, MD
$242,500
9,993 Sq. Ft. on 0.02 acres
Investment Opportunity - 941 SF Office/Retail Condo in Bustling North Beach
Office - 9120 Chesapeake Avenue #101, North Beach, MD
$305,500
9,993 Sq. Ft. on 1077 acres
Investment Opportunity - 1077 SF Office/Retail Condo in Bustling North Beach
Office - 9120 Chesapaeake Avenue #200, North Beach, MD
$258,500
9,993 Sq. Ft. on 0.02 acres
National Tenant Investment Opportunity - 918 SF Office Condo
Office - 9120 Chesapeake Avenue # 201, North Beach, MD
$295,500
9,993 Sq. Ft. on 0.02 acres
Investment Opportunity - North Beach Business Center II
Office - 9120 Chesapeake Ave #202, North Beach, MD
$86,500
9,993 Sq. Ft. on 0.01 acres
Investment Opporunity - 279 SF Office Condo
Office - 9120 Chesapeake Avenue #300, North Beach, MD
$283,500
9,993 Sq. Ft. on 0.03 acres
National Tenant Investment Opportunity - 1,136 SF Office Condo
Industrial - 3271 Old Washington Road, Waldorf, MD
$1,050,000
8,928 Sq. Ft. on 0.5 acres
8,928 SF+/- Retail/Warehouse Building - Waldorf, MD
Others - 653, 657,1 bouzarth W BEL AIR AVENUE, ABERDEEN, MD
$470,000
0.44 acres
Commercial - ABERDEEN, MD
Others - 1059 National Hwy, LaVale, MD
$179,900
2,850 Sq. Ft. on 0.34 acres
High Traffic, High Visibility!
Others - 137 Virginia Ave., Cumberland, MD
$239,000
9,990 Sq. Ft.
EXCELLENT INVESTMENT OPPORTUNITY - COMMERCIAL LOCATION WITH ALMOST 10,000 FINISHED SQ FOOTAGE - ADDI
Office - 85 High Street, Waldorf, MD
$2,350,000
INVESTMENT SALE: 18,060 SF +/- Multiple Tenant Office Building Located in Waldorf, MD. Corner Lot Lo
Others - 4701 HARFORD ROAD, BALTIMORE, MD
$680,000
0.42 acres
Commercial - BALTIMORE, MD
Land - 22532 Washington Street, Leonardtown, MD
$785,000
0.39 acres
Waterfront Lot Adjacent to Leonardtown Wharf
Land - 12113 Farrar Place, Waldorf, MD
$199,900
2.4 acres
Commercial Lot Zoned CC in Waldorf Opportunity Zone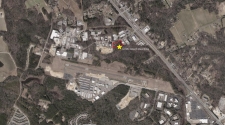 Land - Lot 6 - Airport View Drive, Hollywood, MD
$250,000
1.87 acres
1.87 Acres+/- Lot off Airport View Drive - Close Proximity to NAS Patuxent River
Others - 106 Charles Street, Sudlersville, MD
$370,000
Assisted Living facility
Others - 1800 WILLOW SPRING, DUNDALK, MD
$2,250,000
1.07 acres
Commercial - DUNDALK, MD
Maryland has been called "America In Miniature" due to the fact that it has varied topography across the state. This fact also results in different types of Maryland commercial real estate listings. Overall, the state is considered to be a wealthy one, as overall Maryland households are the wealthiest in the entire United States. This factor allows for a variety of types of investment properties.
Those interested in Maryland commercial real estate listings should know that Baltimore is the state's most populated region. A high percentage of commercial realty is located in the cities and suburbs surrounding Washington D.C.
A great deal of the state's industrial space is dedicated for transportation and imports including iron, sugar and petroleum. In addition to the Port of Baltimore, the 8th largest port in the country, the state also has rail and truck access. Office space and commercial property in Maryland is also dedicated for the defense/aerospace industry and bio-research labs.
The state also produces a lot of food including fish, cucumbers, watermelon, corn, squash, peas and tomatoes. Industrial space for food processing is quite common throughout the state.
---