Search Results - Maryland
---
Office - 22525 Washington Street #2, Leonardtown, MD
$1.64/SqFt/Month
700 SqFt
BRIGHT AND CHEERY 2ND FLOOR WALK UP OFFICE SPACE WITH WATER VIEWS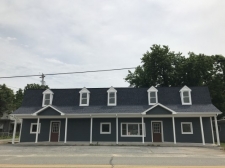 Office - 7252 Benedict Ave #3, Benedict, MD
$27.27/SqFt/Month
132 SqFt
The Studios @ Benedict - Individual Office/Studio Space w/ Shared Common Amenities
Office - 7252 Benedict Ave #5, Benedict, MD
$27.27/SqFt/Month
132 SqFt
The Studios @ Benedict - Individual Office/Studio Space w/ Shared Common Amenities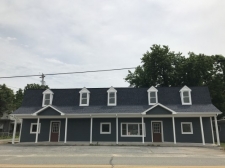 Office - 7252 Benedict Ave #6, Benedict, MD
$32.73/SqFt/Year
110 SqFt
The Studios @ Benedict - Individual Office/Studio Space w/ Shared Common Amenities
Office - 7252 Benedict Ave #7, Benedict, MD
$23.68/SqFt/Year
304 SqFt
The Studios @ Benedict - Individual Office/Studio Space w/ Shared Common Amenities
Office - 9120 Chesapeake Avenue WKS #1, North Beach, MD
$94.8/SqFt/Year
50 SqFt
North Beach Business Center - Workstation Desk For Lease (Short Term Leases Considered)
Office - 7252 Benedict Avenue #8, Benedict, MD
$27.43/SqFt/Year
350 SqFt
The Studios @ Benedict: Ste #8 (Approx. 350 SQFT 1st Floor Office)
Retail - 6551 Coventry Way, Clinton, MD
$1400/SqFt/Year
897 SqFt
Retail Space for Lease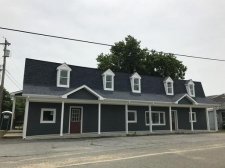 Office - 7252 Benedict Ave #1, Benedict, MD
$21.82/SqFt/Year
165 SqFt
The Studios @ Benedict - Individual Office/Studio Space w/ Shared Common Amenities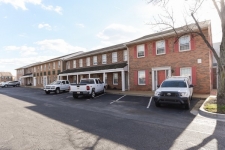 Retail - 7900-7902 Old Branch Ave, Clinton, MD
1,515 SqFt
For Lease: 7900-7902 Old Branch Avenue, Clinton, MD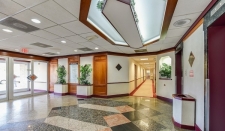 Retail - 7801 Old Branch Ave, Clinton, MD
600-2,247 SqFt
For Lease: 7801 Old Branch Ave Clinton, MD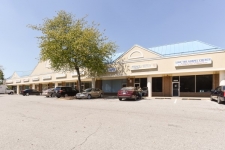 Retail - 5808 Allentown Way, Temple Hills, MD
$18/SqFt/Year
1,440-3,104 SqFt
Retail spaces available across from Aldi in Camp Springs at 5808 Allentown Way, Temple Hills, Maryla
Office - 7215 Corporate Ct, Frederick, MD
$15/SqFt/Year
55,232 SqFt
Coldwell Banker Commercial NRT is pleased to announce the exclusive listing of Westview Corporate Ca
Retail - 1301 W Patrick St, Frederick, MD
580,063 SqFt
Coldwell Banker Commercial NRT is pleased to announce the exclusive listing of District 40 (
Retail - 3720-22 S. Hanover Street, Baltimore, MD
$2900-3200/SqFt/Month
RESTAURANT FACILITY - EQUIPPED AND HIGHLY VISABLE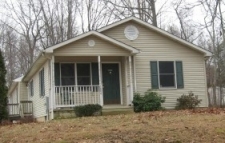 Multi-Use - 1680 Solomons Island Road, Prince Frederick, MD
$9.79/SqFt/Year
2,818 SqFt
Office Warehouse in Prince Frederick, MD Right off of Route 4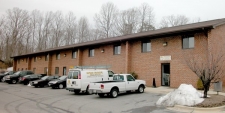 Industrial - Keith Lane, Owings, MD
$8-12/SqFt/Year
900-1,500 SqFt
For Lease in Owings - Light Industrial Flex Space...Ready for Occupancy!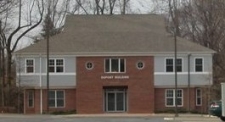 Office - 1020 Prince Frederick Blvd., Prince Frederick, MD
$8-16/SqFt/Year
700-1,000 SqFt
Office Space near Market Square in Prince Frederick

Multi-Use - 1670 Solomons Island Road, Prince Frederick, MD
$11.43/SqFt/Year
Light Industrial Warehouse in Prince Frederick for Lease
Retail - 4396 Crain Highway, White Plains, MD
$1.12/SqFt/Month
6,500 SqFt
Large Retail Space in White Plains!!
Maryland has been called "America In Miniature" due to the fact that it has varied topography across the state. This fact also results in different types of Maryland commercial real estate listings. Overall, the state is considered to be a wealthy one, as overall Maryland households are the wealthiest in the entire United States. This factor allows for a variety of types of investment properties.
Those interested in Maryland commercial real estate listings should know that Baltimore is the state's most populated region. A high percentage of commercial realty is located in the cities and suburbs surrounding Washington D.C.
A great deal of the state's industrial space is dedicated for transportation and imports including iron, sugar and petroleum. In addition to the Port of Baltimore, the 8th largest port in the country, the state also has rail and truck access. Office space and commercial property in Maryland is also dedicated for the defense/aerospace industry and bio-research labs.
The state also produces a lot of food including fish, cucumbers, watermelon, corn, squash, peas and tomatoes. Industrial space for food processing is quite common throughout the state.
---