Search Results - Maryland
---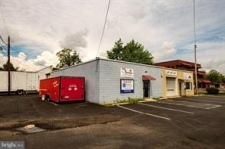 Multi-Use - 3273 Old Washington Road #A&B, Waldorf, MD
$6,050 Month
6,730 SqFt
6,730 SF Warehouse/Flex Space w/ Two (2) Drive-In Doors off Old Washington Road (MD Route 925). Lan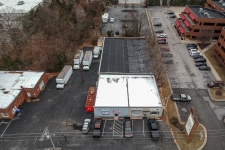 Industrial - 3271 Old Washington Road, Waldorf, MD
$1,850 Month
1,600 SqFt
1,600 SF+/- Flex/Warehouse Unit w/ Storefront along Old Washington Road
Retail - 8030 Matthews Road #104, Bryans Road, MD
$16.95 SqFt/Year
1,347-2,047 SqFt
Unit #104: 1,347 SF +/- Retail/Flex - Bryans Road - AADT 25,000+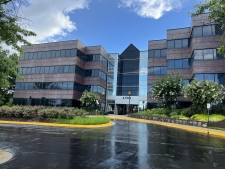 Office - 4000 Mitchellville Road #A-410, Bowie, MD
$24.50 SqFt/Year
1,670 SqFt
1,670 SF +/- Premier Office/Medical Suite - OMNI Building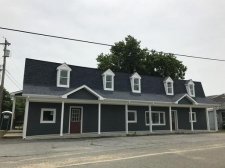 Office - 7252 Benedict Ave #1, Benedict, MD
$36.36 SqFt/Year
132 SqFt
The Studios @ Benedict: Second floor walk -up, individually climate controlled spacious studio/offic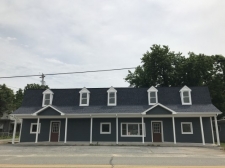 Office - 7252 Benedict Ave #3, Benedict, MD
$36.36 SqFt/Month
132 SqFt
The Studios @ Benedict - Individual Office/Studio Space w/ Shared Common Amenities
Office - 7252 Benedict Ave #4, Benedict, MD
$35.06 SqFt/Year
154 SqFt
The Studios @ Benedict - Individual Office/Studio Space w/ Shared Common Amenities
Office - 7252 Benedict Ave #5, Benedict, MD
$36.36 SqFt/Year
132 SqFt
The Studios @ Benedict - Individual Office/Studio Space w/ Shared Common Amenities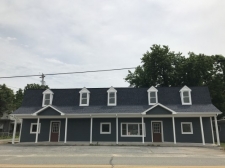 Office - 7252 Benedict Ave #6, Benedict, MD
$43.64 SqFt/Year
110 SqFt
The Studios @ Benedict - Individual Office/Studio Space w/ Shared Common Amenities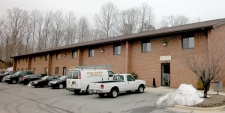 Industrial - Dunkirk Business Center on Keith Lane, Owings, MD
$12 SqFt/Year
900-1,500 SqFt
Small, Medium and Large Warehouse Space in Dunkirk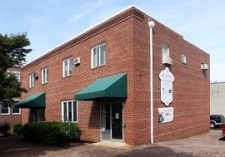 Office - 165 Main Street, Prince Frederick, MD
$24 SqFt/Year
Office space for lease only steps from the Prince Frederick Courthouse!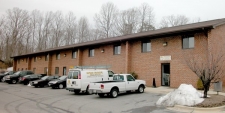 Industrial - Keith Lane, Owings, MD
$13 SqFt/Year
900-3,000 SqFt
For Lease in Owings - Light Industrial Flex Space...Ready for Occupancy!

Multi-Use - 1670 Solomons Island Road, Prince Frederick, MD
$11.43 SqFt/Year
Light Industrial Warehouse in Prince Frederick for Lease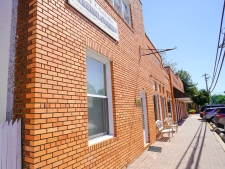 Office - 168 Main Street, Prince Frederick, MD
$18.60 SqFt/Month
968 SqFt
Prime Retail/Office Space for lease in the heart of Prince Frederick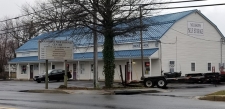 Retail - 10 Creston Lane, Solomons, MD
$26.67 SqFt/Year
270 SqFt
Office/Retail Space for Lease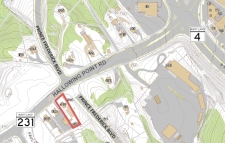 Office - 510 Hallowing Point Rd, Prince Frederick, MD
$2,800 Month
1,875 SqFt
1,875 +/- sq. ft. of retail/office space for lease on MD Rt. 231
Office - 205 Center St, Mt Airy, MD
$24 SqFt/Year
28,656 SqFt
Three-floor free-standing office building sitting on 1.63 acres is for sale.
Office - 46B Thomas Johnson Dr, Frederick, MD
$24 SqFt/Year
20,000 SqFt
This free-standing, 2-story medical building is located in a heavily populated Frederick market, nex
Office - 180 West Ostend St, Baltimore, MD
$24 SqFt/Year
This unique historical building went through a major renovation in 2011 and turned into a state-of-t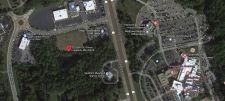 Land - 110 Auto Dr, Prince Frederick, MD
$140,000 Year
2.17 acres of land available for lease
Maryland has been called "America In Miniature" due to the fact that it has varied topography across the state. This fact also results in different types of Maryland commercial real estate listings. Overall, the state is considered to be a wealthy one, as overall Maryland households are the wealthiest in the entire United States. This factor allows for a variety of types of investment properties.
Those interested in Maryland commercial real estate listings should know that Baltimore is the state's most populated region. A high percentage of commercial realty is located in the cities and suburbs surrounding Washington D.C.
A great deal of the state's industrial space is dedicated for transportation and imports including iron, sugar and petroleum. In addition to the Port of Baltimore, the 8th largest port in the country, the state also has rail and truck access. Office space and commercial property in Maryland is also dedicated for the defense/aerospace industry and bio-research labs.
The state also produces a lot of food including fish, cucumbers, watermelon, corn, squash, peas and tomatoes. Industrial space for food processing is quite common throughout the state.
---