Search Results - Maryland
---
Industrial - (No Address), Rockville, MD
$1,627,765
4,859 Sq. Ft. on 0.23 acres
Coldwell Banker Commercial NRT is pleased to announce the exclusive listing of 12347 Carroll Ave, Ro
Farm - Lot 20A Bonney Shores Road, Elkton, MD
$74,900
Great perc approved building lot for the OUTDOOR and BOATING ENTHUSIAST!
Others - 100 S Conkling Street, Baltimore, MD
$149,000
0.04 acres
Prime investment opportunity in Highlandtown.
Others - 7200 Coastal Highway, Ocean City, MD
$888,000
0.12 acres
INVESTEMENT PROPERTY Fully rented for the summer. Potential for up to $
Others - 109 E Water Street, Centreville, MD
$235,000
0.04 acres
Great opportunity for owner occupied with retail or office space on a main town street.
Retail - 3131 Old Washington Road, Waldorf, MD
$289,000
1,860 Sq. Ft. on 0.18 acres
Well located multi-use commercial property ideal for retail or office use
Office - 9120 Chesapeake Avenue #101, North Beach, MD
$305,500
9,993 Sq. Ft.
1,039 SF+/- office/retail condo located in North Beach Professional Building. Floor Plan includes fo
Land - 22532 Washington Street, Leonardtown, MD
$985,000
0.39 acres
Leonardtown Wharf - Outparcel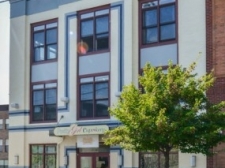 Retail - 5606 Baltimore Avenue, Hyattsville, MD
$640,000
2,535 Sq. Ft. on 0.03 acres
5606 Baltimore Avenue Hyattsville, MD 20781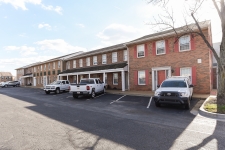 Office - 7902 Old Branch Ave, Clinton, MD
18,302 Sq. Ft. on 1.04 acres
Office Buildings for Sale in Clinton Maryland
Others - 9109 Normal School Road, Bowie, MD
$1,500,000
5.11 acres
Wonderful opportunity to own a beautifully 5.
Others - 15 S Centre St, Cumberland, MD
$279,900
Immaculate downtown Cumberland office.
Industrial - 10518 Greensboro Road, Denton, MD
$548,888
5,288 Sq. Ft. on 1.04 acres
Investor Alert!! Located in Qualified Opportunity Zone.
Retail - 5746 Main Street, Point of Rocks, MD
$505,000
5,540 Sq. Ft.
2 historic corner commercial properties in Rock Hall - formerly "Durding's Store" and "
Office - 7326 Church Hill Road, Chestertown, MD
$235,000
3,362 Sq. Ft. on 0.26 acres
Fabulous opportunity for multiple uses with this property!
Office - 7473 Augustine Herman Hwy, Georgetown, MD
$95,000
500 Sq. Ft.
Investor Alert! Water views galore with high car traffic count.
Office - 20 Bay Street, Easton, MD
$690,000
2,325 Sq. Ft.
Investment Property. Superb location in downtown Easton!
Office - 7479 Augustine Herman HWY, Georgetown, MD
$175,000
1,300 Sq. Ft. on 0.42 acres
Investor Alert!!! Water views galore. 2 bedroom 1 bath, full kitchen, walking distance to marina.
Office - 818 W Diamond Ave Suite 200, 210, 220, 260, 270, Gaithersburg, MD
$2,036,925
Property Description: Located off exit 10 of I-270 Free surface parking/ Parking ratio 3.
Industrial - 139 Bohemia Avenue, Cecilton, MD
$1,900,000
4,000 Sq. Ft. on 3.19 acres
This is a unique opportunity to create wealth in Cecilton.
Maryland has been called "America In Miniature" due to the fact that it has varied topography across the state. This fact also results in different types of Maryland commercial real estate listings. Overall, the state is considered to be a wealthy one, as overall Maryland households are the wealthiest in the entire United States. This factor allows for a variety of types of investment properties.
Those interested in Maryland commercial real estate listings should know that Baltimore is the state's most populated region. A high percentage of commercial realty is located in the cities and suburbs surrounding Washington D.C.
A great deal of the state's industrial space is dedicated for transportation and imports including iron, sugar and petroleum. In addition to the Port of Baltimore, the 8th largest port in the country, the state also has rail and truck access. Office space and commercial property in Maryland is also dedicated for the defense/aerospace industry and bio-research labs.
The state also produces a lot of food including fish, cucumbers, watermelon, corn, squash, peas and tomatoes. Industrial space for food processing is quite common throughout the state.
---