Search Results - Maryland
---
Others - 123 Columbia Drive, Salisbury, MD
$329,900
0.28 acres
Well established garage/warehouse/office buildings being offered below appraised value in the heart
Multi-family - 1103-1105 E 43rd St , Baltimore, MD
$500,000
8,206 Sq. Ft. on 0.45 acres
Coldwell Banker Commercial NRT &
Single Family - 813 Second St, Pocomoke, MD
$34,900
1,600 Sq. Ft. on 0.13 acres
2-Story Single Family Fixer Upper!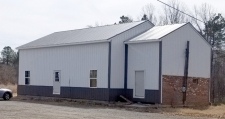 Multi-Use - 6721 Animal Shelter Road, Hughesville, MD
$295,000
3,000 Sq. Ft. on 2.3 acres
Antiques warehouse with 3,000+/- SF on two levels.
Others - 5438 Sandy Hill Road, Quantico, MD
$329,900
1.35 acres
Calco's assisted living for sale! Gross income per year is $378,000 at a level one care package($
Others - 3935 S HANOVER STREET, BALTIMORE, MD
$399,900
0.28 acres
Commercial - BALTIMORE, MD
Retail - 106 West Oldtown Rd, Cumberland, MD
$129,500
3,558 Sq. Ft. on 0.06 acres
Awesome opportunity at an established profitable business in an area of Cumberland that is currently
Multi-family - 131 MULBERRY STREET, HAGERSTOWN, MD
$349,999
1,852 Sq. Ft.
RENTAL INCOME/INVESTMENT OPPORTUNITY!
Others - 6365 HAWTHORNE ROAD, LA PLATA, MD
$372,000
18.62 acres
Commercial - LA PLATA, MD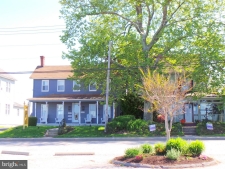 Others - 14544 SOLOMONS ISLAND ROAD S, SOLOMONS, MD
$799,000
0.35 acres
Commercial - SOLOMONS, MD
Others - 8900 Edgeworth Drive Unit Q, Capitol Heights, MD
$139,900
0.06 acres
Investment Alert!!!
Others - 107 S. Centre St., Cumberland, MD
$299,000
Unique property ideal for home/work professional, artist, etc.
Office - 2205/2195 Crain Highway, Waldorf, MD
$2,070,000
6,000 Sq. Ft. on 1.99 acres
1.87+/ Acres with over 200 LF of Road Frontage on Crain Hwy (US 301)
Others - 27473 Fairmount Road, Westover, MD
$85,000
0.82 acres
YOU'RE ONLY LIMITED BY YOUR IMAGINATION! (Zoned MRC) Former Christ United Methodist Church &
Multi-family - 12806 Ocean Gateway Hwy, Ocean City, MD
$19,900,000
111,999 Sq. Ft. on 14.25 acres
&
Retail - 3131 Old Washington Road, Waldorf, MD
$289,000
1,860 Sq. Ft. on 0.18 acres
Well located multi-use commercial property ideal for retail or office use
Office - 9120 Chesapeake Avenue #101, North Beach, MD
$305,500
9,993 Sq. Ft.
1,039 SF+/- office/retail condo located in North Beach Professional Building. Floor Plan includes fo
Others - 1504 Martin Boulevard, Baltimore, MD
$549,900
1.39 acres
Looking for a great opportunity to buy a quality property in the local area?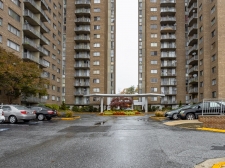 Office - 1836 Metzerott Road B1, Adelphia, MD
$169,000
Office Condo in Residential High Rise Building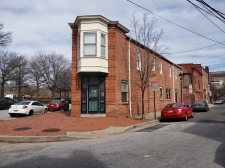 Multi-family - 401 S Fremont Avenue, Baltimore, MD
$419,000
2,576 Sq. Ft. on 3180 acres
Apartment Building
Maryland has been called "America In Miniature" due to the fact that it has varied topography across the state. This fact also results in different types of Maryland commercial real estate listings. Overall, the state is considered to be a wealthy one, as overall Maryland households are the wealthiest in the entire United States. This factor allows for a variety of types of investment properties.
Those interested in Maryland commercial real estate listings should know that Baltimore is the state's most populated region. A high percentage of commercial realty is located in the cities and suburbs surrounding Washington D.C.
A great deal of the state's industrial space is dedicated for transportation and imports including iron, sugar and petroleum. In addition to the Port of Baltimore, the 8th largest port in the country, the state also has rail and truck access. Office space and commercial property in Maryland is also dedicated for the defense/aerospace industry and bio-research labs.
The state also produces a lot of food including fish, cucumbers, watermelon, corn, squash, peas and tomatoes. Industrial space for food processing is quite common throughout the state.
---