Search Results - Maryland
---
Retail - 10 South Main Street, Berlin, MD
$495,000
Nice building on Main Street in the coolest small town.
Office - 20 Bay Street, Easton, MD
$690,000
Investment Property. Superb location in downtown Easton!
Others - 516 Morgnec Rd, Chestertown, MD
$650
3,750 Sq. Ft.
Intense Village zoned. Space (800 S.F.) excellent for Retail.
Others - 25227 Chestertown Rd, Chestertown, MD
$1,899,000
0 acres
Savor the rich history of Brampton Inn.
---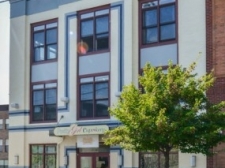 Retail - 5606 Baltimore Avenue, Hyattsville, MD
$640,000
2,535 Sq. Ft. on 0.03 acres
5606 Baltimore Avenue Hyattsville, MD 20781
Others - 134 Bohemia Ave, Cecilton, MD
$269,000
2,138 Sq. Ft. on 0 acres
Zoned Town Center, primed for Redevelopment in Cecilton. 1.6 acres.
Others - 200 High St, Chestertown, MD
$649,000
8,400 Sq. Ft.
Building for sale in downtown Chestertown. 3 retail spaces on first floor.
---
Others - 139 Bohemia Ave, Cecilton, MD
$1,900,000
4,000 Sq. Ft. on 0 acres
This is a unique opportunity to create wealth in Cecilton.
Others - 208 Main St, Sudlersville, MD
$500,000
0 acres
Known as Parkside Deli, a favorite amongst the locals is ready for a new owner!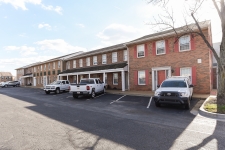 Office - 7902 Old Branch Ave, Clinton, MD
18,302 Sq. Ft. on 1.04 acres
Office Buildings for Sale in Clinton Maryland
Office - 2205/2195 Crain Highway, Waldorf, MD
$2,070,000
6,000 Sq. Ft. on 1.99 acres
1.87+/ Acres with over 200 LF of Road Frontage on Crain Hwy (US 301)
Others - 134 Prince George Street, Annapolis, MD
$1,495,000
0.08 acres
Operate a lucrative, established Bed & Breakfast or Airbnb exuding charm, history, parking &
Others - 510 S MAIN STREET, BEL AIR, MD
$479,900
0.32 acres
Commercial - BEL AIR, MD
Others - 212 E Lexington, Baltimore, MD
$3,500
0.06 acres
Three story building with basement elevator served located in Baltimore's Central Business District
Retail - 19614 Lower Georges Creek Road, Barton, MD
$25,000
Retail store located in Barton, Maryland for sale! 900 sq ft located right off of MD Route 36!
Office - 22530 Washington Street, Leonardtown, MD
$425,000
2,544 Sq. Ft. on 10022 acres
Great Investment Opportunity - Waterview Office Building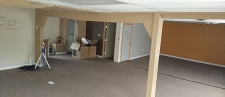 Office - 6325 Windsor Mill Road, Baltimore, MD
$1,500
Commercial property
Land - 12 and 14 ANTIETAM DRIVE, KEEDYSVILLE, MD
$70,000
This listing is for 2 lots. Lot 12 is the first one on the right-- it is .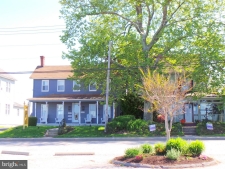 Others - 14544 SOLOMONS ISLAND ROAD S, SOLOMONS, MD
$799,000
0.35 acres
Commercial - SOLOMONS, MD
Others - 6365 HAWTHORNE ROAD, LA PLATA, MD
$372,000
18.62 acres
Commercial - LA PLATA, MD
Maryland has been called "America In Miniature" due to the fact that it has varied topography across the state. This fact also results in different types of Maryland commercial real estate listings. Overall, the state is considered to be a wealthy one, as overall Maryland households are the wealthiest in the entire United States. This factor allows for a variety of types of investment properties.


Those interested in Maryland commercial real estate listings should know that Baltimore is the state's most populated region. A high percentage of commercial realty is located in the cities and suburbs surrounding Washington D.C.


A great deal of the state's industrial space is dedicated for transportation and imports including iron, sugar and petroleum. In addition to the Port of Baltimore, the 8th largest port in the country, the state also has rail and truck access. Office space and commercial property in Maryland is also dedicated for the defense/aerospace industry and bio-research labs.


The state also produces a lot of food including fish, cucumbers, watermelon, corn, squash, peas and tomatoes. Industrial space for food processing is quite common throughout the state.
---