Search Results - Maryland
---
Others - MAGNOLIA ROAD, JOPPA, MD
$875,000
22 acres
Commercial - JOPPA, MD
Others - 1217 E PRESTON STREET, BALTIMORE, MD
$3,150,000
Commercial - BALTIMORE, MD
Multi-family - 515 Rose Hill Ave, Cumberland, MD
$600,000
Great opportunity to own investment portfolio consisting of 515 Rosehill Ave Cumberland (Triplex)
Others - 815 DEER PARK AVENUE 1-9, OAKLAND, MD
$699,999
Commercial - OAKLAND, MD
Others - 12 ERICSSON AVENUE, BETTERTON, MD
$385,000
Commercial - BETTERTON, MD
Others - 212-214 N WASHINGTON STREET, HAVRE DE GRACE, MD
$359,999
Commercial - HAVRE DE GRACE, MD
Others - 11129-31 PHILADELPHIA ROAD, WHITE MARSH, MD
$2,800,000
9 acres
Commercial - WHITE MARSH, MD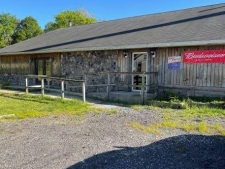 Others - 1137 THOMPSON AVENUE, SEVERN, MD
$1,800,000
5 acres
Commercial - SEVERN, MD
Others - 222 Liberty Street, Baltimore, MD
$620,000
Electric Available; Central A/C; Cooling Fuel: Electric; Heating: Heat Pump(s); Heating Fuel:
Office - 9120 Chesapeake Ave #202, North Beach, MD
$86,500
9,993 Sq. Ft. on 0.01 acres
Investment Opporunity - 279 SF Office Condo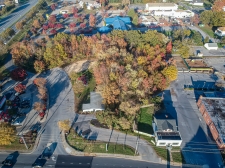 Retail - 3040 Leonardtown RD, Waldorf, MD
$2,400,000
2,100 Sq. Ft. on 2.25 acres
2.25 Acres +/- Redevelopment Site - Waldorf Opportunity Zone
Industrial - 3271 Old Washington Road, Waldorf, MD
$990,000
8,928 Sq. Ft. on 0.5 acres
8,928 SF+/- Industrial Flex Building - Waldorf, MD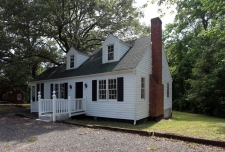 Office - 2510 Solomons Island Road, Huntingtown, MD
$599,000
1,260 Sq. Ft. on 2 acres
Location, Location, Location!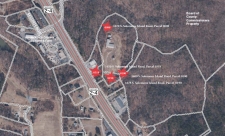 Industrial - 1680 Solomons Island Road, Prince Frederick, MD
$1,500,000
7,349 Sq. Ft. on 10 acres
Portfolio of 4 Prime Light Industrial Zones Properties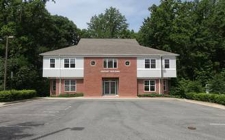 Office - 1020 Prince Frederick Boulevard, Prince Frederick, MD
$1,900,000
10,000 Sq. Ft.
Dupont Building in Prince Frederick 10,000 SF Office Building for Sale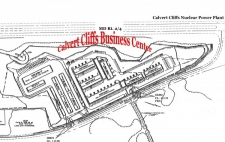 Land - 7470 Solomons Island Road, Lusby, MD
$799,000
16.2 acres
Calvert Cliffs Business Center - Prime Industrial Property for Sale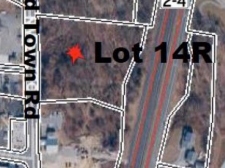 Land - 4021 Old Town Road, Huntingtown, MD
$765,000
2.73 acres
Lot 14R-Town Center Mixed Use Commercial Lot for Sale in Huntingtown
Retail - 10 E Washington St, Hagerstown, MD
$285,000
3,939 Sq. Ft.
An excellent location for your restaurant and/or bar in the center of Downtown Hagerstown and just s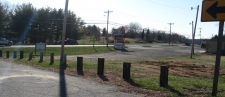 Land - 10 Hillside Court, Huntingtown, MD
$450,000
1 acres
1+/- Acre Lot for Sale on MD Route 2/4 in Huntingtown
Retail - 360 BURHANS BOULEVARD, HAGERSTOWN, MD
$625,000
high traffic street ,out side deck , can be 2 or more units, new loading doors ,handicap accessible,
Maryland has been called "America In Miniature" due to the fact that it has varied topography across the state. This fact also results in different types of Maryland commercial real estate listings. Overall, the state is considered to be a wealthy one, as overall Maryland households are the wealthiest in the entire United States. This factor allows for a variety of types of investment properties.
Those interested in Maryland commercial real estate listings should know that Baltimore is the state's most populated region. A high percentage of commercial realty is located in the cities and suburbs surrounding Washington D.C.
A great deal of the state's industrial space is dedicated for transportation and imports including iron, sugar and petroleum. In addition to the Port of Baltimore, the 8th largest port in the country, the state also has rail and truck access. Office space and commercial property in Maryland is also dedicated for the defense/aerospace industry and bio-research labs.
The state also produces a lot of food including fish, cucumbers, watermelon, corn, squash, peas and tomatoes. Industrial space for food processing is quite common throughout the state.
---