Search Results - Massachusetts
---
Retail - 250 WASHINGTON STREET, ATTLEBORO, MA
$9000/SqFt/Year
0-24,930 SqFt
Shops on Washington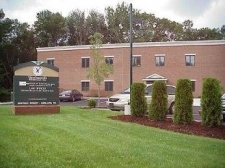 Office - 100 Waverly Street, Ashland, MA
$16.5/SqFt/Year
1,692-2,500 SqFt
Office Space in modern office building on Rt. 135.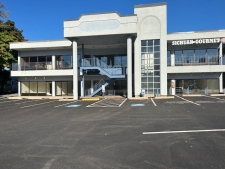 Retail - 271 Worcester Rd, Framingham, MA
$22/SqFt/Month
1,000-3,000 SqFt
Rt. 9 ~ 2,000 s.f. FULL GLASS STOREFRONT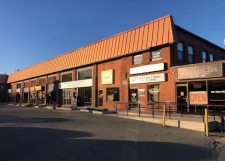 Retail - 855 WORCESTER ROAD, Framingham, MA
$10-21/SqFt/Month
1,500-4,384 SqFt
Prime Retail and Restaurant Space available for Lease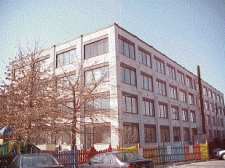 Office - 63 Fountain Street, Framingham, MA
$13-17/SqFt/Year
3,140-7,500 SqFt
Office Space for Lease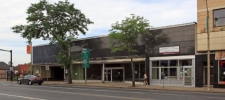 Retail - 20 Concord Street, Framingham, MA
$10/SqFt/Year
7,000-20,000 SqFt
7,000 sf store front on Rt 126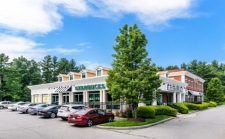 Retail - 154 Turnpike Rd, Southborough, MA
$18/SqFt/Year
2,390 SqFt
Turnkey Medical / Spa / Retail - Available NOW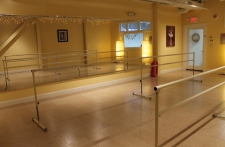 Retail - 721 Worcester Street, Natick, MA
$13.5/SqFt/Year
2,600 SqFt
The former Dover Yoga Studio is available for lease.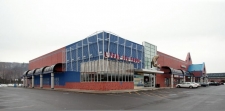 Retail - 50 Worcester Road, Framingham, MA
$30/SqFt/Year
1,560-1,769 SqFt
Prime Route 9 E Retail - Legal Seafood Plaza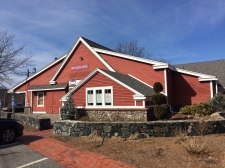 Retail - 205 Turnpike Road Rt. 9, Southborough, MA
$25/SqFt/Year
900 SqFt
Route 9 RETAIL/OFFICE for lease
Retail - 5 East Main Street Units 5-8, Merrimac, MA
$14.65/SqFt/Year
7,862 SqFt
Urgent Care Campus for Lease with 40 parking spaces, 13 appointment rooms, and 8 half-baths.
Industrial - 240 Main Street Unit 1, Malden, MA
Retail or office space for lease!
Industrial - 242 Main Street - Unit 1, Malden, MA
Corner Retail Space for Lease! with approx 1400sqft,front entrance,Central A.C.
Industrial - 477 Eastern Avenue, Malden, MA
Beautiful building on Eastern Ave offering retail or office space with approx 1000 sqft in a newly r
Industrial - 26 Factory Street, Everett, MA
Warehouse/office Space for Lease, spacious open area with separate room for an office.
Industrial - 67 Maplewood Street Unit 201A, Malden, MA
Maplewood Sq area,great spacious office available with approx 1533 sf and private bathroom,high ceil
Industrial - 165 Bow Street - Unit 110 , Everett, MA
Huge Warehouse Space with drive in, 25 plus ceiling height, tenant responsible heating & electric.
Industrial - 99 Bow Street, Everett, MA
2500 sqft space available,catering,art center,office,fitness are some of the uses allowed other uses
Industrial - 165 Bow Street Unit 1A, Everett, MA
2500 SF of OFFICE SPACE AVAILABLE!!!
Industrial - 167 Bow Street Unit 1B, Everett, MA
CORNER UNIT 2,500 SF,OPEN AREA with LOTS of WINDOWS, Multi use LOFT-STYLE Space, etc...
Massachusetts enjoys a healthy economy as its per capita income stands as one of the highest in the nation. This factor translates into many Massachusetts commercial real estate listings. Many of the nation's top companies, such as Liberty Mutual Insurance Group, call Massachusetts home, and the state is a leader in the technology arena. Tourism and agriculture play a role in the state's economy as well and consistently contribute to the state's gross state product, which was $446 billion in 2019.
Due to the overall health of the economy, there are numerous commercial real estate listings and investment property opportunities in Massachusetts. Retail space, office space, and industrial space are plentiful in most areas including Massachusetts's largest city Boston, which is home to approximately 2/3rd of the city's population.
Thanks to its focus on technology and education, Massachusetts stands out as a economically healthy and vibrant state. Those interested in investment property and commercial realty will find much to be excited about when considering one of America's original states.
---