Search Results - Massachusetts
---
Office - 324 Main St, Greenfield, MA
$8/SqFt/Year
1,346 SqFt
4 Levels of spaces including basement Varying square footages available.
Industrial - 119 Foster Street - Unit 3, Peabody, MA
One of the great restored buildings in Peabody.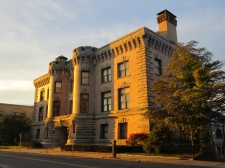 Health Care - 92 High St Unit T 41 A, Medford, MA
$2000/SqFt/Month
1,407 SqFt
Office space for rent at the historic Medford Armory
Retail - 166 Middlesex Road, Tyngsborough, MA
1,850-5,560 SqFt
Retail Strip Plaza Massachusetts/New Hampshire area
Office - 135 North Beacon St, Watertown, MA
$3500/SqFt/Month
1 SqFt
Great visibility and an easy to find Watertown Square office location.
Retail - 371 -375 Main St, Woburn, MA
$40/SqFt/Year
New Construction Retail or Office available in high visibility Woburn Center.
Office - 586 Pleasant St U2, Watertown, MA
$2500/SqFt/Month
1 SqFt
Second floor office space in recently completed facility in Watertown.
Office - 3-5 Harvard Ave U3, Brookline, MA
$4000/SqFt/Month
1 SqFt
Large office available in sought after Harvard Street in the Coolidge Corner- Brookline Village Corr
Retail - 37 Woodbine St, Somerville, MA
$2850/SqFt/Month
1 SqFt
Only one unit left!
Office - 3-5 Harvard Ave U4, Brookline, MA
$4000/SqFt/Month
1 SqFt
Unique, 2-level Commercial Condos for Office or Studio/Loft/Creative use in the heart of vibrant Coo
Retail - 386 Trapelo Rd Unit A, Belmont, MA
$1400/SqFt/Month
1 SqFt
Office/Retail space available immediately. Excellent visibility;
Retail - 350 Pleasant St, Belmont, MA
$0.86/SqFt/Month
3,247 SqFt
Join Dunkin Donuts in the newest commercial space in Belmont!
Industrial - 233 Pearl Street, Somerville, MA
Perfect for warehouse/storage space or light use with two 9 foot drive in doors at front and rear of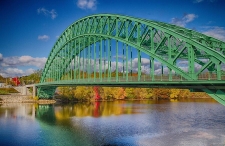 Retail - 168 Middlesex Road, Tyngsborough, MA
2,200-4,000 SqFt
Retail Strip Plaza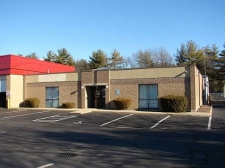 Office - 543 Kelley Blvd, N. Attleboro, MA
$15.5/SqFt/Year
2,500 SqFt
Well Maintained Office/retail space, 3100 sq.ft. ( 1300' & 1800'). Ample Parking & Signage.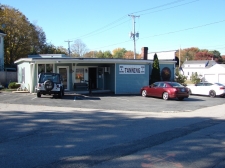 Retail - 1246 S. main, Attleboro, MA
$1300/SqFt/Month
Retail or Office
Others - 130 Newton St, Weston, MA
$7700/SqFt/Year
5,694 SqFt
AVAILABLE IMMEDIATELY!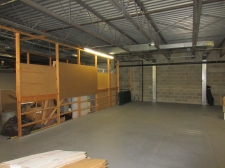 Storage - 295 Salem St Unit G, Woburn, MA
$350/SqFt/Month
350 SqFt
Sublet 2nd floor open/storage space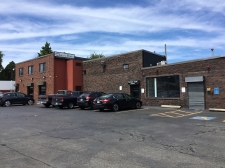 Office - 960 Broadway, Revere, MA
1,200-2,600 SqFt
Prime Office/Retail Space for Lease in Mini Strip Mall
Industrial - 100 Griffin Brook Park Dr, Methuen, MA
$8.95/SqFt/Year
19,700 SqFt
19,700 SF FLEX/R&D/OFFICE SPACE
Massachusetts enjoys a healthy economy as its per capita income stands as one of the highest in the nation. This factor translates into many Massachusetts commercial real estate listings. Many of the nation's top companies, such as Liberty Mutual Insurance Group, call Massachusetts home, and the state is a leader in the technology arena. Tourism and agriculture play a role in the state's economy as well and consistently contribute to the state's gross state product, which was $446 billion in 2019.
Due to the overall health of the economy, there are numerous commercial real estate listings and investment property opportunities in Massachusetts. Retail space, office space, and industrial space are plentiful in most areas including Massachusetts's largest city Boston, which is home to approximately 2/3rd of the city's population.
Thanks to its focus on technology and education, Massachusetts stands out as a economically healthy and vibrant state. Those interested in investment property and commercial realty will find much to be excited about when considering one of America's original states.
---