Search Results - Massachusetts
---
Massachusetts enjoys a healthy economy as its per capita income stands as one of the highest in the nation. This factor translates into many Massachusetts commercial real estate listings. Many of the nation's top companies, such as Liberty Mutual Insurance Group, call Massachusetts home, and the state is a leader in the technology arena. Tourism and agriculture play a role in the state's economy as well and consistently contribute to the state's gross state product, which was $365 billion in 2008.


Due to the overall health of the economy, there are numerous commercial real estate listings and investment property opportunities in Massachusetts. Retail space, office space and industrial space are plentiful in most areas including Massachusetts's largest city Boston, which is home to approximately 2/3rd of the city's population.


Thanks to its focus on technology and education, Massachusetts stands out as a economically healthy and vibrant state. Those interested in investment property and commercial realty will find much to be excited about when considering one of America's original states.
Retail - 2 East Main Street, Georgetown, MA
$0.07/SqFt/Month
6,000 SqFt
Georgetown Center "On the Square" Office and Retail Suites Available from 610 sqft to 850 s/f.
Industrial - 55 Chase Street, Methuen, MA
$3.95/SqFt/Year
180,000 SqFt
The Acadia Mill is a renovated mill building featuring executive office space to warehouse space wit
Office - Beechwood Office Park 46 Beechwood Drive, North Andover, MA
$11/SqFt/Year
14,330 SqFt
Beechwood Office Park is set in a very quiet wooded setting and offers each Tenant their own entranc
Retail - 70 Summer Street, Malden, MA
$0.07/SqFt/Month
39,608 SqFt
Great Front Facing Retail Space Available Close to Malden T Station. Approx.
---
Office - Harbor Place 2 Merrimack Street, Haverhill, MA
$22/SqFt/Year
57,000 SqFt
Harbor Place Haverhill - High Profile Penthouse Suites with Panoramic views of the Merrimack River a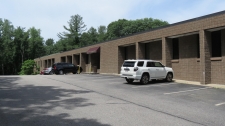 Office - 318 Bear Hill Road, Waltham, MA
$2.17/SqFt/Month
400-602 SqFt
Class B Office Space Conveniently Located Near Downtown Waltham
Industrial - 6 Dexter Avenue Unit 2, Watertown, MA
1,300 Sq Ft of office space in East Watertown warehouse building.
---
Industrial - 6 Dexter Avenue Unit 2, Watertown, MA
2nd floor warehouse space in East Watertown
Industrial - 6 Eastern Road, Acton, MA
$13.5/SqFt/Month
8,868 SqFt
Over 8,000 Sq Ft of warehouse and office/flex space for lease in Acton industrial park.
Retail - 37 Woodbine St, Somerville, MA
$45/SqFt/Month
835 SqFt
New retail condo located on the ground level of the New Rail and Glass Condominium development in So
Retail - 31 Woodbine St, Somerville, MA
$40/SqFt/Month
New retail commercial condo located on the ground level of the new Rail and Glass Condominium develo
Office - 3 Brighton St, Belmont, MA
$675/SqFt/Month
1 SqFt
2 offices, both approximately 200 Sq Ft. Each office is $675/month.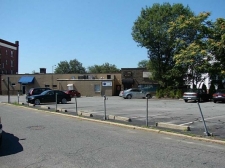 Others - 29 N. Main, attleboro, MA
$14/SqFt/Year
1,500 SqFt
ideal Office Space, previous use Chiropractor, Yoga, Massage Therapy.
Retail - 191 Sudbury Road Unit 34, Concord, MA
$23.29/SqFt/Month
24,528 SqFt
Concord center office space! Second floor unit, 404 SF, great location.
Retail - 166 Middlesex Road, Tyngsborough, MA
1,850-5,560 SqFt
Retail Strip Plaza Massachusetts/New Hampshire area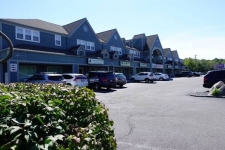 Office - 111 Washington Street, Plainville, MA
Great Location Office Space Available on Rt.1
Retail - 97 Main Street, Malden, MA
Great Retail Space on Main Street being remodeled with new walls,floors and new bathroom.....
Office - 85 Constitution Lane - Unit 200F, Danvers, MA
Nice office space on the 2nd floor of a 3-story building with elevator with approx 970 rsf, has a re
Office - 85 constitution Lane - Unit 200E, Danvers, MA
Great space on the 2nd floor of a 3-story building with elevator with approx 1090 rsf, with lots of
Office - 85 Constitution Lane - Unit 300C1, Danvers, MA
Available now 200rsf Office with skylight window on the 3rd floor of a 3-story building with elevato
---