Search Results - Massachusetts
---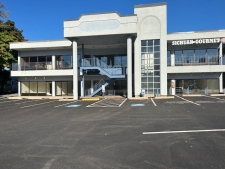 Retail - 271 Worcester Rd, Framingham, MA
$30 SqFt/Year
1,000 SqFt
Rt. 9 ~ 1,000 SF Framingham Marijuana Dispensary Allowed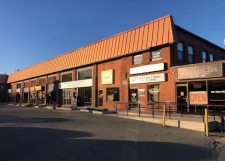 Retail - 855 WORCESTER ROAD, Framingham, MA
$1,340-6,500 Month
1,000-7,000 SqFt
Prime Retail and Restaurant Space available for Lease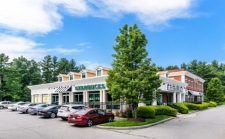 Retail - 154 Turnpike Rd. Rt. 9, Southborough, MA
$3,058 SqFt/Year
1,195 SqFt
Turnkey Medical / Spa / Retail - Available NOW - SUBLET BELOW MARKET $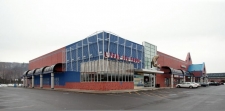 Retail - 50 Worcester Road, Framingham, MA
$30-40 SqFt/Year
1,769-4,200 SqFt
Prime Route 9 E Retail - Venture West Plaza w/ Legal Seafood anchor tenant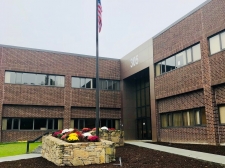 Business - 305 Foster Street, Littleton, MA
$14 SqFt/Year
9,290 SqFt
Multi-Tenant Commercial Space for Lease
Office - 824-826 Boylston St, Brookline, MA
5,343 SF first floor office space available in modern Chestnut Hill professional building.
Retail - 352 Pleasant St, Belmont, MA
1,747 SqFt
Highly visible street level retail space with parking!
Retail - 4 Trapelo Rd, Belmont, MA
$1,850 Month
Join Moozy's and other tenants in a spacious street-level retail/office space!
Office - 233 Pearl St, Somerville, MA
$3,000 Month
3,700 ± Sq ft commercial space in Winter Hill/Somerville.
Office - 21 Alexander Ave, Belmont, MA
$45 SqFt/Year
Recently renovated office/retail suite featuring new flooring, paint, and lighting.
Retail - 7 Main St, Watertown, MA
$1,500 Month
Prime street level Retail/Office space available in Watertown Square.
Office - 84 Leonard St, Belmont, MA
$40 SqFt/Year
550 SqFt
Second floor office space available in Belmont Center!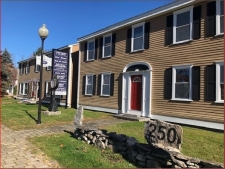 Office - 250 main st, Oxford, MA
$14-16 SqFt/Year
1,650 SqFt
Office space on Main St
Office - 5 Bigelow St, Cambridge, MA
$30 SqFt/Year
2,544 SqFt
Freestanding commercial office building featuring reception area, private offices, multiple workstat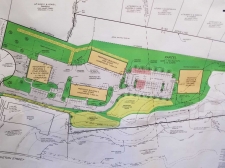 Industrial - 35 Commercial Dr, Wrentham, MA
$17 SqFt/Year
New construction 7500' open warehouse space, near 95 &495, 18' ceiling height, 12'X14 OH doors.
Retail - 35 Commercial Dr, Wrentham, MA
$17 SqFt/Year
6,200 SqFt
Warehouse / Office Bldg high ceilings open space, newer office 1000'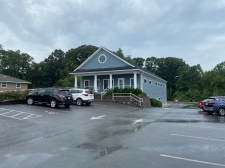 Office - 2302 GAR Hwy, Swansea, MA
$2,000 Month
3,000 SqFt
New Construction Class A Office, Legal, Accounting, Financial, Chiropractor, Physical Therapy, Medic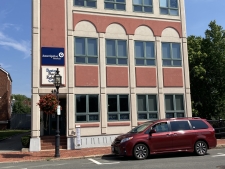 Office - 48 Mount Vernon Street, Winchester, MA
808 SqFt
The Pink Building
Industrial - 35 Commercial Dr, Wrentham, MA
$17 SqFt/Year
13,700 SqFt
New Construction, open space 13,700', 18' ceilinh height, 12X14 OH doors, avail 8/21
Office - 17 Sellers St, Cambridge, MA
$25 SqFt/Year
8,539 SqFt
8,500 +/- SF commercial space in prime Central Square location.
Massachusetts enjoys a healthy economy as its per capita income stands as one of the highest in the nation. This factor translates into many Massachusetts commercial real estate listings. Many of the nation's top companies, such as Liberty Mutual Insurance Group, call Massachusetts home, and the state is a leader in the technology arena. Tourism and agriculture play a role in the state's economy as well and consistently contribute to the state's gross state product, which was $446 billion in 2019.
Due to the overall health of the economy, there are numerous commercial real estate listings and investment property opportunities in Massachusetts. Retail space, office space, and industrial space are plentiful in most areas including Massachusetts's largest city Boston, which is home to approximately 2/3rd of the city's population.
Thanks to its focus on technology and education, Massachusetts stands out as a economically healthy and vibrant state. Those interested in investment property and commercial realty will find much to be excited about when considering one of America's original states.
---