Search Results - Massachusetts
---
Massachusetts enjoys a healthy economy as its per capita income stands as one of the highest in the nation. This factor translates into many Massachusetts commercial real estate listings. Many of the nation's top companies, such as Liberty Mutual Insurance Group, call Massachusetts home, and the state is a leader in the technology arena. Tourism and agriculture play a role in the state's economy as well and consistently contribute to the state's gross state product, which was $365 billion in 2008.


Due to the overall health of the economy, there are numerous commercial real estate listings and investment property opportunities in Massachusetts. Retail space, office space and industrial space are plentiful in most areas including Massachusetts's largest city Boston, which is home to approximately 2/3rd of the city's population.


Thanks to its focus on technology and education, Massachusetts stands out as a economically healthy and vibrant state. Those interested in investment property and commercial realty will find much to be excited about when considering one of America's original states.
Others - 971-973 E Columbus Ave, Springfield, MA
1,562 SqFt
1500+ sq ft building for lease or sale. Newly renovated and immaculate, near MGM.
Office - 56 Park St, Framingham, MA
$9/SqFt/Month
4,668 SqFt
Brick Office Bldg For Lease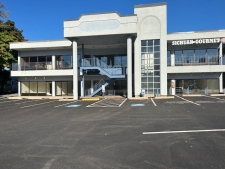 Retail - 271 Worcester Rd, Framingham, MA
$22/SqFt/Month
2,000 SqFt
Rt. 9 ~ 2,000 s.f. FULL GLASS STOREFRONT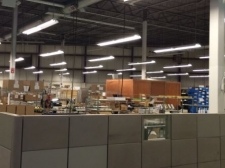 Industrial - 92 Blandin Ave, Framingham, MA
$5.5-8.5/SqFt/Year
6,600-48,000 SqFt
Industrial space - 6 spaces available from $5.50/s.f. - $8.50/s.f.
---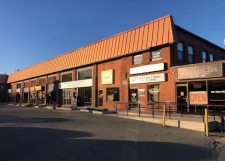 Retail - 855 WORCESTER ROAD, Framingham, MA
$20-28/SqFt/Year
1,500-7,708 SqFt
Prime Retail and Restaurant Space available for Lease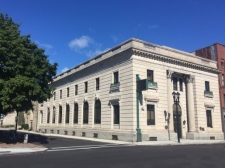 Office - 74 Concord St, Framingham, MA
$8.5-10/SqFt/Year
7,182-20,000 SqFt
Former Bank Bldg for lease/sale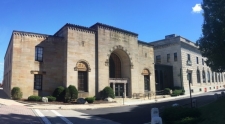 Office - 15 Park St, Framingham, MA
$10/SqFt/Year
11,000 SqFt
An architectural masterpiece building
---
Industrial - 55 Chase Street, Methuen, MA
$3.95/SqFt/Year
180,000 SqFt
The Acadia Mill is a renovated mill building featuring executive office space to warehouse space wit
Office - Beechwood Office Park 46 Beechwood Drive, North Andover, MA
$11/SqFt/Year
14,330 SqFt
Beechwood Office Park is set in a very quiet wooded setting and offers each Tenant their own entranc
Retail - 497 Main St Unit F, Groton, MA
$1.07/SqFt/Month
1,680 SqFt
Well maintained +freshly painted newer commercial condo available for lease in Mill Run Plaza right
Office - 52-62 Montvale Ave, Stoneham, MA
$900/SqFt/Month
650 SqFt
Montvale Place
Retail - 166 Middlesex Road, Tyngsborough, MA
1,850-5,560 SqFt
Retail Strip Plaza Massachusetts/New Hampshire area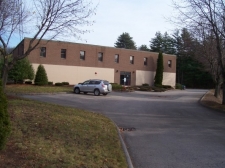 Office - 53 Knox Trail, Acton, MA
$1700.83/SqFt/Month
Available for lease: Unit #200 having 2,041 +/- RSF of office space
Office - 100 Grove Street suite , Worcester, MA
$15-21/SqFt/Month
215-4,571 SqFt
17 office spaces of various sizes now available in an historic building with easy highway access.
Retail - 2 East Main Street, Georgetown, MA
$0.07/SqFt/Month
6,000 SqFt
Georgetown Center "On the Square" Office and Retail Suites Available from 610 sqft to 850 s/f.
Retail - 37 Woodbine St, Somerville, MA
$45/SqFt/Month
835 SqFt
New retail condo located on the ground level of the New Rail and Glass Condominium development in So
Retail - 31 Woodbine St, Somerville, MA
$40/SqFt/Month
New retail commercial condo located on the ground level of the new Rail and Glass Condominium develo
Industrial - 6 Dexter Avenue Unit 2, Watertown, MA
$7/SqFt/Year
28,894 SqFt
4,658 of warehouse space with office suites (1300 +/-) on 2nd floor. 4 parking spaces included.
Retail - 97 Main Street, Malden, MA
Retail Space Coming Available June 1st on Main Street, Open Space with Storage.High Traffic Area.
Others - 3 Brighton St, Belmont, MA
$675/SqFt/Month
1 SqFt
2 offices of Approx 200 Sq Ft. Each office is $675.
---