Search Results - Michigan
---
In recent years, Michigan has received a good deal of attention for its economic problems with cities, such as Detroit and Flint, making headlines; however, this issue does not mean that there are not commercial real estate listings of interest. Michigan has put a great deal of focus on making the state attractive to investors and tourist alike, and, as a result, there are indeed viable opportunities in Michigan including investment property opportunities. The state is quite large with approximately 9,888,640 residents, as estimated by the 2010 census.


Manufacturing remains strong in Michigan with many large automotive companies, such as Ford and General Motors, still maintaining a large presence in the state. It is not only the automotive industry that is maintains a large manufacturing base in Michigan, as there are many others major corporations in the state, such as Whirlpool.


As of 2010, the gross state product was estimated by the Bureau of Economic Analysis to be over $384 billion.Other economic drivers in Michigan include agriculture and tourism. Due to its large manufacturing base, Michigan is a state with much retail space, office space and industrial space to choose from.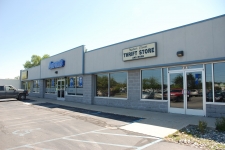 Retail - 1117 W. South Airport, Traverse City, MI
$7.15/SqFt/Year
4,863 SqFt
Retail Buidling For Lease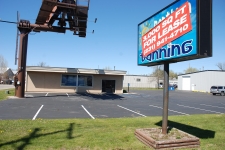 Retail - 1580 W. South Airport Road, Traverse City, MI
$11.97/SqFt/Year
3,000 SqFt
Stand Alone Buidling For Lease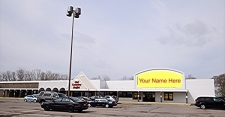 Retail - 4675 Bay Road, Saginaw, MI
$7.95/SqFt/Year
12,250 SqFt
Strip Center space avaialble directly across from the Fashion Square Mall of which access is control
Retail - Jackson Road, Ann Arbor, MI
54-506 SqFt
Small Retail and or Offices for rent
---
Health Care - 13310 SW Bayshore Dr, Traverse City, MI
$13.99/SqFt/Year
1,480 SqFt
Traverse City Office Space for Lease - 1 space available from 1,480 SF to 1,480 SF
Industrial - 2392B Cass Rd, Traverse City, MI
$3.6/SqFt/Year
5,000 SqFt
Traverse City Industrial Space for Lease - 1 space available from 5,000 SF to 5,000 SF
Office - 1475 US 31, Manistee, MI
2,211 SqFt
Manistee Office Space for Lease - 1 space available from 2,211 SF to 2,211 SF
---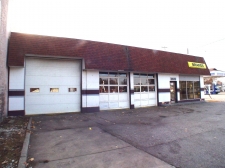 Retail - 1321 Court St, Saginaw, MI
$12/SqFt/Year
1,798 SqFt
Auto Repair Shop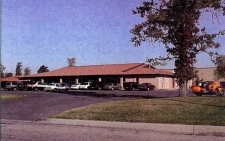 Office - 3200 Cabaret Trail, Saginaw, MI
$5.5-7.5/SqFt/Year
2,371-3,115 SqFt
THERE ARE TWO SPACES AVAILABLE: 2485 SQ FT & 4071 SQ FT. THEY CANNOT BE COMBINED. The 4071 has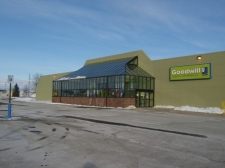 Retail - 780 N. Vandyke, Bad Axe, MI
$3.95/SqFt/Year
17,000 SqFt
17,000 sq ft of Retail Space available near Walmart in Bad Axe.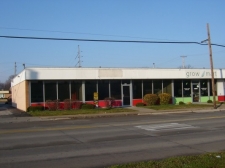 Retail - 2133 Warwick, Saginaw, MI
$10.66/SqFt/Year
900 SqFt
900 sq ft of Retail or office for lease on Warwick between State and Davenport.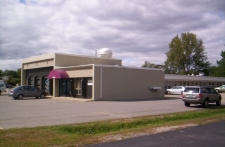 Retail - 7950 Gratiot, Saginaw, MI
$9.45-11/SqFt/Year
825-2,400 SqFt
multiple Retail/office suites available in Shields on Gratiot (M-46).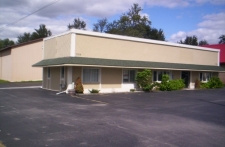 Retail - 7916 Gratiot, Saginaw, MI
$3.15-8.76/SqFt/Year
1,300-10,125 SqFt
Newly remodeled 10,125 sq. ft. of retail and warehouse space located in Shields, MI.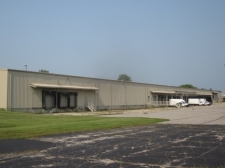 Industrial - 12100 Heath, Birch Run, MI
$3/SqFt/Year
61,254 SqFt
Very nice building used for warehousing and distribution, 60,000 + sf available.10,000 sf of inside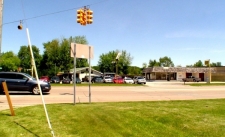 Retail - 2470 Midland Road, Saginaw, MI
$7/SqFt/Year
2,374 SqFt
This Property has three buildings two of which are leased. Two buildings are retail office and the t
Retail - 931 South Otsego Ave, Gaylord , MI
$8/SqFt/Year
7,500 SqFt
Commercial retail or restaurant space in strip mall next to Jays, Secretary of state LARA DHS MSP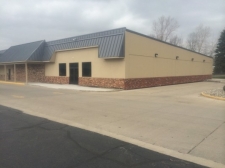 Retail - 675 East Cedar Ave, Gladwin, MI
$8/SqFt/Year
9,500 SqFt
Prime anchor location at best location in strip mall located on M-66 next to Pizza Hut and SOS/DHS
Retail - 1730 East Main (M-21), Owosso, MI
$0.5/SqFt/Year
100,000 SqFt
Prime building site for restaurant 25,000 VPD next to SOS/DHS and Motel Will Build to suite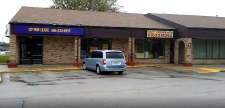 Retail - 16835 PENROD DR., Charter Township of , MI
2,700 SqFt
SORRENTO PLAZA 2700 SQ.FT RETAIL SPACE FOR LEASE IN CLINTON TOWNSHIP, MI.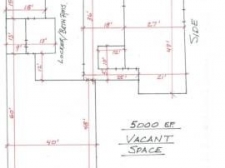 Office - 2525 Washington, Midland, MI
$0.44/SqFt/Month
5600 sq. ft. of vacant space that is zoned Office Service. Tenant pays utilities, owner pays proper
---