Search Results - Michigan
---
In recent years, Michigan has received a good deal of attention for its economic problems with cities, such as Detroit and Flint, making headlines; however, this issue does not mean that there are not commercial real estate listings of interest. Michigan has put a great deal of focus on making the state attractive to investors and tourist alike, and, as a result, there are indeed viable opportunities in Michigan including investment property opportunities. The state is quite large with approximately 9,888,640 residents, as estimated by the 2010 census.


Manufacturing remains strong in Michigan with many large automotive companies, such as Ford and General Motors, still maintaining a large presence in the state. It is not only the automotive industry that is maintains a large manufacturing base in Michigan, as there are many others major corporations in the state, such as Whirlpool.


As of 2010, the gross state product was estimated by the Bureau of Economic Analysis to be over $384 billion.Other economic drivers in Michigan include agriculture and tourism. Due to its large manufacturing base, Michigan is a state with much retail space, office space and industrial space to choose from.
Others - 10524 Main Street, Honor, MI
960 SqFt
Great office location for many business ventures. Accountant, Councilor, draftsman, etc.
Office - 1320 Carpenter Ave., Iron Mountain, MI
800 SqFt
Small office suite in desirable business location!
Office - 127 S. Stephenson Ave., Iron Mountain, MI
$1/SqFt/Month
100-1,500 SqFt
Renovated suites in an historic building!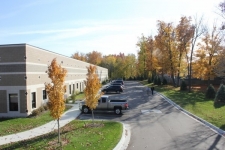 Industrial - 47815 West Road, Wixom, MI
$10-13/SqFt/Year
2,837 SqFt
First Generation 34,000 s.f. Building - Build to Suit s.f. Office & Warehous
---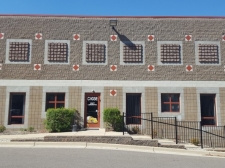 Industrial Park - 47757 West Road, Wixom, MI
$0.83-1.08/SqFt/Month
8,685 SqFt
C-103 8,692 s.f. (3,722 s.f. office)Dock High & Drive in garage door.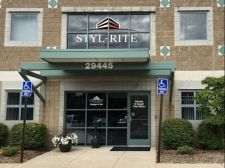 Office - 29445 Beck Road, Wixom, MI
$8.8-15/SqFt/Year
2,424 SqFt
A-107
Others - 2438 Blue Star Highway, Fennville, MI
9,000 SqFt
9,000 sf. of cold storage space, with a big 12' x 14' door.
---
Others - 33054 Garfield, Fraser, MI
1,200 SqFt
1200 square foot retail or office use on busy Garfield Rd.
Others - 9730 Adams Street, Holland, MI
$24.22/SqFt/Month
FOR LEASE- Well built fast food franchise building on 1+ acre.
Office - 205 W 29th Street 2, Holland, MI
$10/SqFt/Month
1,785 SqFt
Newly built out office space for Ophthalmology office but could be any medical use.
Office - 205 W 29th Street 100, Holland, MI
$850/SqFt/Month
1,060 SqFt
Freshly remodeled office space. Hurry now to pick your paint color.
Industrial - 2201 Park Street B, Muskegon Heights, MI
$3.11/SqFt/Month
6,000 SqFt
Come check out this conveniently located Industrial space.
Office - 131 Seaway Drive 220, Muskegon, MI
$14/SqFt/Month
1,079 SqFt
Take a look at this new, move in ready, office suite.
Office - 131 Seaway Drive 210, Muskegon, MI
1,149 SqFt
Take a look at this new, move in ready, office suite.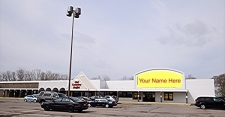 Retail - 4675 Bay Road, Saginaw, MI
$7.95/SqFt/Year
12,250 SqFt
Strip Center space avaialble directly across from the Fashion Square Mall of which access is control
Office - Two Office Suites 2217-2225 Packard Road , Ann Arbor, MI
$350-700/SqFt/Month
Located in the Eastover Professional Center
Others - 9672 US31, Interlochen, MI
750 SqFt
Is it time to build your business?
Office - 388 Garden Avenue 140, Holland, MI
$10.5/SqFt/Month
2,200 SqFt
Attractive office space in a professional office building. Area of medical/service buildings.
Others - 8347 Ronda, Canton, MI
Ronda Commercial Center. Located in a light industrial area 1 mile west of I-275 Corridor.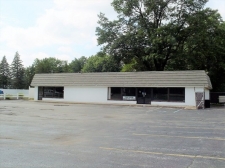 Retail - 1101 N. Saginaw, St Charles, MI
$7/SqFt/Year
1,200-3,024 SqFt
Strip Center in St Charles, MI
---