Search Results - Michigan
---
Office - 100 S Jefferson, Saginaw, MI
$895,000
41,208 Sq. Ft.
Excellent investment in Downtown Saginaw. Landmark building with strong cash flow.
Retail - 13466 Dix-Toledo, Southgate, MI
$185,000
1,250 Sq. Ft. on 0.28 acres
Busy Salon. High Visibility. High Traffic Count. Includes Real Estate.
Retail - 685 N Port Crescent, Bad Axe, MI
$1,100,000
4,320 Sq. Ft. on 1.02 acres
Exceptional business/investment opportunity to purchase this well-established restaurant!
Multi-family - 800 STARKWEATHER ST, Plymouth, MI
$375,000
2,027 Sq. Ft.
Right in Old Village-This Historic mixed-use property offers 2 unique living spaces.
Industrial - 800 STARKWEATHER ST, Plymouth, MI
$375,000
2,027 Sq. Ft.
Right in Old Village- A great opportunity to have your own business right on one of the main streets
Retail - 101&103 S Main Street, Crystal, MI
$260,000
5,663 Sq. Ft.
Rare opportunity to own The Uptown bar. This Bar/Cafe has been in business for many many years!!
Retail - 1525-1545 S Division Street, Traverse City, MI
$4,250,000
30,336 Sq. Ft. on 3.5 acres
Great opportunity to own a 30,336 sq. ft. strip mall in fantastic location in Traverse City.
Multi-family - 408 W Genesee Street, Lansing, MI
$199,000
2,869 Sq. Ft.
Here's your opportunity! This 4 unit will bring the CASH FLOW you desire.
Industrial - 5019/5021 N Grand River, Lansing, MI
$270,000
1,140 Sq. Ft.

Industrial - 4331 Sycamore, Holt, MI
$300,000
Includes Parcels 33-25-05-23-176-002-33-25-05-23-176-003
Multi-family - 708 Clinton Street, Owosso, MI
$44,900
1,792 Sq. Ft.
Great Opportunity in Owosso Schools!
Office - 1235 E Front Street, Traverse City, MI
$1,289,876
8,240 Sq. Ft. on 0.57 acres
Two Great office buildings are located on this Front Street and Miliken .57 acre Corner lot.
Retail - 5748 US-31 N, Acme, MI
$219,000
1,760 Sq. Ft. on 0.51 acres
Great location for office or retail with high visibility on US-31.
Multi-family - 1685-1687 Stillman, Mason, MI
$165,000
1,144 Sq. Ft.
Family room/office on one side of duplex. Pole barn with concrete floor & electricity.
Multi-family - 1027 Britten Avenue, Lansing, MI
$72,900
1,240 Sq. Ft.
Tenant occupied, 48 hr. notice required. Purchase subject to tenant rights. Room sizes estimates.
Industrial - 5131 N Grand River Avenue, Lansing, MI
$424,900
Wonderful Opportunity to Own a profitable Restaurant. Mijos! One of Lansing's Favorites.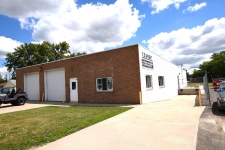 Industrial - 3424 East Road, Saginaw, MI
$199,900
7,564 Sq. Ft. on 1.26 acres
Warehouse Distribution For Sale
Others - 201 Bingham, Henderson, MI
$45,000
2,400 Sq. Ft. on 1.5 acres
1.5 Acres, building approx. 3,000 sq. ft. Zoned Commercial. 3-phase and single phase electric.
Land - 3500 Hallmark, Saginaw, MI
$75,000
2.12 acres
Contact Century 21 Commercial Team today for more information 989-921-7002
Others - 8801 Macomb Street, Grosse Ile, MI
$800
900 Sq. Ft.
For lease-one year or more lease agreement-lease agreement provided by owner- tenant to pay at time
In recent years, Michigan has received a good deal of attention for its economic problems with cities, such as Detroit and Flint, making headlines; however, this issue does not mean that there are not commercial real estate listings of interest. Michigan has put a great deal of focus on making the state attractive to investors and tourist alike, and, as a result, there are indeed viable opportunities in Michigan including investment property opportunities. The state is quite large with approximately 9.996 million residents, (up from 9.888 million).
Manufacturing remains strong in Michigan with many large automotive companies, such as Ford and General Motors, still maintaining a large presence in the state. It is not only the automotive industry that is maintains a large manufacturing base in Michigan, as there are many others major corporations in the state, such as Whirlpool.
As of 2019, the gross state product was estimated by the Bureau of Economic Analysis to be over $430 billion. Other economic drivers in Michigan include agriculture and tourism. Due to its large manufacturing base, Michigan is a state with much retail space, office space and industrial space to choose from.
---