Search Results - Michigan
---
Industrial - 915 Bayliss, Midland, MI
$648,000
18,301 Sq. Ft. on 2.01 acres
Industrial Mixed use Property For Sale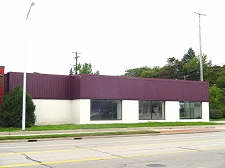 Retail - 319 N. Mission, Mount Pleasant, MI
$375,000
9,195 Sq. Ft. on 0.45 acres
Lease in Central Retail district
Office - 15485 S. US 27, Lansing, MI
$199,900
Great office building on North side of Lansing. Dewitt Township zpone BC District:
Multi-family - 420 Sixth St., Iron Mountain, MI
$41,900
2,160 Sq. Ft. on 0.12 acres
Spacious duplex almost ready to make you money!
Multi-family - 835 Ferley Street, Lansing, MI
$99,900
482 Sq. Ft.
Great Investment opportunity to own a three unit rental property!
Multi-family - 4433 Harding Avenue, Holt, MI
$149,900
1,524 Sq. Ft.
Beautifully updated duplex! Kitchens, bathrooms and flooring have all been updated!
Industrial - 22237 FENKELL Street, Detroit, MI
$99,000
3,394 Sq. Ft.
Nice building currently used as a Rental Hall that's totally updated.
Retail - 106 N Main Street, Leland, MI
$725,000
4,100 Sq. Ft. on 0.15 acres
Leland Courtyard is arguably the best retail complex in the heart of Leland's shopping district.
Others - 9443 W M-72 Highway, Grayling, MI
$105,000
0 acres
Previously used as a machine shop with offices on the main level with 2 bedroom apartment on upper l
Others - 7190 E Houghton Lake Drive, Houghton Lake, MI
$450,000
9,272 Sq. Ft.
This fabulous Class B office complex on busy M-55 awaits your growing business.
Others - W North Down River Road , (Parcel B), Grayling, MI
$45,900
Great location for a stand alone business fronting on a paved county road adjacent to residential an
Others - W North Down River Road , (Parcel 2), Grayling, MI
$100,000
Unique 10 acre commercial property with frontage on I-75 and on a class A paved county road.
Land - 4811 E Water View Drive, Lake Leelanau, MI
$59,900
0.61 acres
This lot offers a beautiful water view in a neighborhood of quality homes.
Others - 10941 Michigan Avenue, Posen, MI
$235,000
Own this well established business ''Posen Automobile Parts LLC''.
Others - xxx M-76 , 1.12, Roscommon, MI
$5,500
High exposure commercial parcel on busy road, lots of potential opportunity, zoned Higgins Township
Land - 8550 W Empire Highway, Empire, MI
$230,000
34.7 acres
In an area of noteworthy beauty, this property stands out. Located just 1.
Land - Frey Lane, Alden, MI
$450,000
0.36 acres
This 100 feet of Torch Lake lot is nestled on a quiet lane ready for your cottage or full-time home.
Others - 1764-1818 US-31 N, Traverse City, MI
$2,500,000
6,043 Sq. Ft. on 2.2 acres
Attention restaurateurs & hotel developers!
Others - 11550 16 1/2 Mile Rd, Barbeau, MI
$850,000
4,600 Sq. Ft.
1000 ft of River frontage on the St.
Others - 11550 16 1/2 Mile Road, Barbeau, MI
$850,000
0.02 acres
1000 ft of River frontage on the St.
In recent years, Michigan has received a good deal of attention for its economic problems with cities, such as Detroit and Flint, making headlines; however, this issue does not mean that there are not commercial real estate listings of interest. Michigan has put a great deal of focus on making the state attractive to investors and tourist alike, and, as a result, there are indeed viable opportunities in Michigan including investment property opportunities. The state is quite large with approximately 9.996 million residents, (up from 9.888 million).
Manufacturing remains strong in Michigan with many large automotive companies, such as Ford and General Motors, still maintaining a large presence in the state. It is not only the automotive industry that is maintains a large manufacturing base in Michigan, as there are many others major corporations in the state, such as Whirlpool.
As of 2019, the gross state product was estimated by the Bureau of Economic Analysis to be over $430 billion. Other economic drivers in Michigan include agriculture and tourism. Due to its large manufacturing base, Michigan is a state with much retail space, office space and industrial space to choose from.
---