Search Results - Michigan
---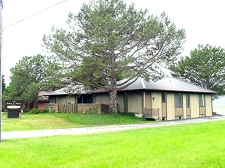 Office - 170 St Andrews Road, Saginaw, MI
$195,000
6,272 Sq. Ft. on 0.77 acres
Previous Dental 4 unit suite For Sale
Multi-Use - 1504 S. Kiesel, Bay City, MI
$542,000
15,100 Sq. Ft.
15100 Square Foot former Church
Retail - 33060 Garfield, Fraser, MI
$900
1,200 Sq. Ft.
Beauty / barber shop located in 6 Unit complex.
Retail - 1324 W State Street, Belding, MI
$199,900
8,000 Sq. Ft.
Unfinished office/retail commercial space.
Retail - 419 N Clippert Street, Lansing, MI
$252,500
1,500 Sq. Ft.
Fantastic store front on busy street with sign that you can see from the highway.
Retail - 33062 Garfield, Fraser, MI
$9,000
1,200 Sq. Ft.
Pizzeria located in area without competition. Long time store that had strong reviews and business.
Industrial - 14495 E 8 MILE Road, Warren, MI
$849,900
27,500 Sq. Ft.
Located on the north side of 8 Mile Road in the wonderful city of Warren and close proximity to all
Industrial - 0000 undisclosed, Westland, MI
$249,900
2,612 Sq. Ft.
LLC for sale which includes home and lease. This property is a special needs home.
Industrial - 3100 S Creyts Road, Lansing, MI
$215,000
Great opportunity for 3 Acres that are zoned Industrial with utilities onsite.
Multi-family - 5175 Sleight Road, Bath, MI
$94,900
1,560 Sq. Ft.
Great Duplex in Bath. 2 bedrooms on one side , one bedroom on the other side.
Industrial - 4378 Holt Road, Holt, MI
$529,000
4,459 Sq. Ft.
Successful family practice building with 4,459 sf and 132' frontage right on Holt Rd.
Industrial - 5019/5021 N Grand River, Lansing, MI
$270,000
1,140 Sq. Ft.
Formally used as a Yamaha dealership, this retail location has tons of frontage, space for expansion
Industrial - 206 N James, Grayling, MI
$249,000
1,500 Sq. Ft.
Completely updated, just opened in July 2019.
Industrial - 34328 Harper, Clinton Township, MI
$149,999
2,000 Sq. Ft.
Great location, many years in business. Minutes from I-94.
Retail - 9400 W Lake City Rd., Houghton Lake, MI
$199,000
2,800 Sq. Ft. on 0.8 acres
Mint Condition, fantastic location, Beer/Wine License.
Industrial - 4700 N Grand River Avenue, Lansing, MI
$700,000
13,822 Sq. Ft.
One of a kind service club for sale, complete with full dance floor, kitchen, restaurant and bar on
Office - 21012-21014 MACK Avenue, Grosse Pointe Woods, MI
$320,000
2,200 Sq. Ft. on 0.05 acres
LOWER LEVEL AND BASEMENT ARE LEASED. Unique office building.
Retail - 1328 W State Street, Belding, MI
$199,900
8,000 Sq. Ft.
Unfinished office/retail commercial space. 8000 sq ft roughed-in with electrical and plumbing.
Retail - 24649 GRAND RIVER Avenue, Detroit, MI
$90,000
915 Sq. Ft. on 0.09 acres
Fabulous location one of the busiest and most prestigious streets in the city some parking in rear c
Retail - 743 W Grand River Avenue, Okemos, MI
$899,000
Investment opportunity - 3.1 acre development on high-traffic corner of Meridian Township.
In recent years, Michigan has received a good deal of attention for its economic problems with cities, such as Detroit and Flint, making headlines; however, this issue does not mean that there are not commercial real estate listings of interest. Michigan has put a great deal of focus on making the state attractive to investors and tourist alike, and, as a result, there are indeed viable opportunities in Michigan including investment property opportunities. The state is quite large with approximately 9.996 million residents, (up from 9.888 million).
Manufacturing remains strong in Michigan with many large automotive companies, such as Ford and General Motors, still maintaining a large presence in the state. It is not only the automotive industry that is maintains a large manufacturing base in Michigan, as there are many others major corporations in the state, such as Whirlpool.
As of 2019, the gross state product was estimated by the Bureau of Economic Analysis to be over $430 billion. Other economic drivers in Michigan include agriculture and tourism. Due to its large manufacturing base, Michigan is a state with much retail space, office space and industrial space to choose from.
---