Search Results - Michigan
---
Retail - 101 W. Hughitt St., Iron Mountain, MI
$325,000
3,420 Sq. Ft. on 0.45 acres
Turn-key music store in downtown shopping district!
Multi-family - 300 Fourth St., Crystal Falls, MI
$249,900
3,456 Sq. Ft. on 0.92 acres
2 nice fourplexes with great rental history!
Retail - 44 North Howell Street, Hillsdale, MI
$279,900
6,000 Sq. Ft. on 0.19 acres
Looking for 6,000 square feet above grade and another unsable 5,000 square feet in the the basement?
Marina - 16542 Hebard Ave., L'Anse, MI
$1,400,000
11,472 Sq. Ft. on 11.7 acres
Historic property with marina & campground on Lake Superior!
Retail - 1200 Carpenter Ave., Iron Mountain, MI
$299,000
2,895 Sq. Ft. on 0.48 acres
Great building at the busiest intersection in town!
Farm - W6139 US2, Norway, MI
$900,000
6,868 Sq. Ft. on 5 acres
Successful & established alpaca farm/business
Retail - 4825 US Hwy 2, Vulcan, MI
$169,900
416 Sq. Ft. on 4.61 acres
4.6 acres with great highway frontage!
Office - 4993 Isabella, Shepherd, MI
$500,000
8,360 Sq. Ft. on 2 acres
Attention all business entrepreneurs & investors....this is what you have been looking for.
Multi-family - 100 West F St., Iron Mountain, MI
$425,000
9,500 Sq. Ft. on 0.31 acres
Commercial space plus 7 apartments!
Office - 108 S. Carpenter Ave., Kingsford, MI
$67,900
918 Sq. Ft. on 0.08 acres
Compact office or retail space with great visibility!
Multi-family - 703 Wells St., Iron Mountain, MI
$75,000
1,984 Sq. Ft. on 0.15 acres
Beautiful triplex with great rental history!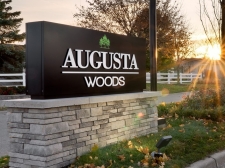 Multi-family - 10754 Edwards Lane, Willis, MI
$139,900
2,280 Sq. Ft.
Augusta Woods - 10754 Edwards Lane | Home Site 348
Office - 301 Kent St., Iron Mountain, MI
$199,900
4,160 Sq. Ft. on 0.57 acres
Dual-purpose building to live and work!
Office - 505 W. Ludington Ave, Ludington, MI
$350,000
Great location!!
Retail - 1395 N Telegraph, Monroe, MI
$1,300,000
5,782 Sq. Ft. on 0.92 acres
High Visibility. Adjacent to I-75 at exit 9. Formerly used for retail furniture and antiques.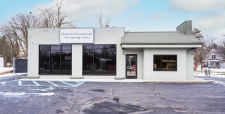 Retail - 1382 W. Michigan Avenue, Battle Creek, MI
$499,000
1,371 Sq. Ft. on 0.36 acres
Cannabis Provision Center
Retail - 939 ORCHARD LAKE Road, Pontiac, MI
$385,000
2,400 Sq. Ft.
Take advantage of this amazing ownership opportunity.
Retail - 10816 DIXIE Highway, Springfield Twp, MI
$500,000
6,600 Sq. Ft.
**Do not disrupt the business**
Office - 4127 Okemos Road #4, Okemos, MI
$109,900
844 Sq. Ft.
Sharp remodeled Professional Office Condo ideally located facing Okemos Road across from Delta Denta
Industrial - 215 Branson Bay Drive, Mason, MI
$950,000
2,400 Sq. Ft.
Branson Bay Golf Course ready for single-family housing development in Mason, Michigan.
In recent years, Michigan has received a good deal of attention for its economic problems with cities, such as Detroit and Flint, making headlines; however, this issue does not mean that there are not commercial real estate listings of interest. Michigan has put a great deal of focus on making the state attractive to investors and tourist alike, and, as a result, there are indeed viable opportunities in Michigan including investment property opportunities. The state is quite large with approximately 9.996 million residents, (up from 9.888 million).
Manufacturing remains strong in Michigan with many large automotive companies, such as Ford and General Motors, still maintaining a large presence in the state. It is not only the automotive industry that is maintains a large manufacturing base in Michigan, as there are many others major corporations in the state, such as Whirlpool.
As of 2019, the gross state product was estimated by the Bureau of Economic Analysis to be over $430 billion. Other economic drivers in Michigan include agriculture and tourism. Due to its large manufacturing base, Michigan is a state with much retail space, office space and industrial space to choose from.
---