Search Results - Minnesota
---
Minnesota is often called the "Land of 10,000 Lakes," as the state does indeed have an abundance of lakes dotted across its 85,000 plus square miles of land. Most of state's population, roughly 60%, lives in the Minneapolis-Saint Paul area, and this region is where most of the Minnesota commercial real estate listings are situated.


The state's economy is powered by a robust agricultural sector, mining and logging. Minnesota is a geographically large state with an abundance of fertile farmland, forest and significant mineral deposits. Together these three industries account for a good deal of the gross state product.
Commercial real estate listings as well as investment property opportunities can be found throughout the state. The natural beauty of the state coupled with the fact that Minnesota is home to some of the largest companies in America, such as Target, General Mills, Best Buy and many others, helps make Minnesota an excellent candidate for those interested in anything from commercial property to industrial space.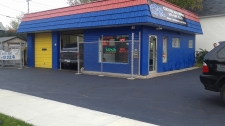 Business - Saint paul, Saint Paul, MN
936 Sq. Ft.
Auto Repair shop with real estate, equipment, 2 hoists, and inventory
Industrial - 520 1st Ave. N.W., Isanti, MN
$409,000
11,309 Sq. Ft. on 2.03 acres
For Sale or For Lease - Excellent opportunity to invest in or expand your business to this 11,309 sf
Multi-family - 452 W 6th Street, Winona, MN
$279,500
3,666 Sq. Ft.
Rental certified duplex with 9 bedrooms and 3 bathrooms. Features:
Multi-family - 470 W 4th Street, Winona, MN
$152,500
1,762 Sq. Ft.
Five bedroom, 2 bath house that is a certified rental. Excellent rental history. Features:
---
Retail - 318 3rd Ave, Proctor, MN
$215,000
2,276 Sq. Ft. on 0.36 acres
Great business opportunity!
Multi-family - 305 Plum Street, Houston, MN
$185,500
3,196 Sq. Ft.
2 bedroom, 2 bath home plus duplex on one large lot. 2- 2 BR apts. Spring fed creek in back.
Multi-family - 465 W 5th Street, Winona, MN
$257,500
3,844 Sq. Ft.
Large 4-plex in central location not far from WSU!
---
Industrial - 1180 S Main Street, Elba, MN
$249,900
Well known and established Johnny's Saloon in the heart of the Whitewater Valley.
Industrial - 222 W 4th Street, Eyota, MN
$230,000
Beautiful brick church in Eyota neighborhood a few blocks from downtown.
Industrial - 1185 S Main Street, Elba, MN
$229,900
Great Whitewater Valley restaurant and liquor business, completely brought up to state standards and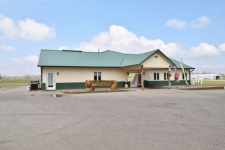 Others - 31158 Palisades St NE, Cambridge, MN
$650,000
10,900 Sq. Ft. on 3 acres
Special Purpose Building for Sale in Cambridge - 10,900 SF
Multi-family - 395-381 5th Ave S, St Cloud, MN
$1,390,000
3,100 Sq. Ft. on 0.33 acres
Great investment opportunity in prime location near SCSU and downtown St. Cloud.
Land - SW of Cedar Ave and CR-50, Lakeville, MN
Seven Industrial/Commercial lots available in Airlake 4th Addition.
Land - 0 County Road 46, Lakeville, MN
$1,490,000
Approx 5.7 Acres For Sale in Lakeville - Divisible to 1 Acre
Others - 209 E. Front Street, Brandon, MN
$130,000
3,200 Sq. Ft.
IMAGINE the possibilities…….
Multi-family - 512 NE Third Street, Waseca, MN
$630,000
9,360 Sq. Ft. on 0.7 acres
Great rental property that is fully occupied with updated finishes and many updated mechanicals.
Multi-family - 516 NE Third Street, Waseca, MN
$190,000
2,226 Sq. Ft. on 0.22 acres
Rental duplex with attached double garage, screen porch and strong rental history.
Others - 14509 Highway 23, Cold Spring, MN
$224,900
2,130 Sq. Ft. on 1.06 acres
Great investment potential on busy Hwy 23 in Cold Spring.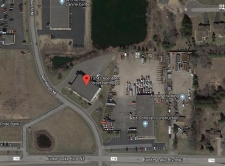 Industrial - 13743 Aberdeen St NE, Ham Lake, MN
$850,000
13,200 Sq. Ft. on 2.5 acres
Flex building for sale!
Office - 605 4th St. NW, Twin Valley, MN
$75,000
Selling a prime located 2000SqFt Building on a 100ft x 150ft Lot, designed and used as a Chiropracti
---