Search Results - Minnesota
---
Minnesota is often called the "Land of 10,000 Lakes," as the state does indeed have an abundance of lakes dotted across its 85,000 plus square miles of land. Most of state's population, roughly 60%, lives in the Minneapolis-Saint Paul area, and this region is where most of the Minnesota commercial real estate listings are situated.


The state's economy is powered by a robust agricultural sector, mining and logging. Minnesota is a geographically large state with an abundance of fertile farmland, forest and significant mineral deposits. Together these three industries account for a good deal of the gross state product.
Commercial real estate listings as well as investment property opportunities can be found throughout the state. The natural beauty of the state coupled with the fact that Minnesota is home to some of the largest companies in America, such as Target, General Mills, Best Buy and many others, helps make Minnesota an excellent candidate for those interested in anything from commercial property to industrial space.
Retail - 405 W. Elm Avenue, Waseca, MN
$189,000
5,240 Sq. Ft. on 0.29 acres
This corner lot located on a major corridor and adjacent to downtown Waseca, is available for purcha
Retail - 407 4th Avenue NE, Arlington, MN
$375,000
2,700 Sq. Ft. on 2.96 acres
Long established gas station, convenience store and Subway restaurant for sale on heavily traveled H
Retail - 1506 Albion Avenue, Fairmont, MN
$450,000
2,588 Sq. Ft.
20% CAP rate!
Bed Breakfast - San Pedro Town Ambergris Caye, Belize, MN
$1,300,000
5,000 Sq. Ft. on 0.25 acres
13% CAP rate! Listing site: https://buildout.com/website/328777-sale
---
Multi-family - 305 Plum Street, Houston, MN
$185,500
3,196 Sq. Ft.
2 bedroom, 2 bath home plus duplex on one large lot. 2- 2 BR apts. Spring fed creek in back.
Industrial - 2027 Grant St NW, Faribault, MN
$1,100,000
14,734 Sq. Ft.
Incredible investment opportunity.
Industrial - 222 W 4th Street, Eyota, MN
$215,000
Beautiful brick church in Eyota neighborhood a few blocks from downtown.
---
Industrial - 1185 S Main Street, Elba, MN
$229,900
Great Whitewater Valley restaurant and liquor business, completely brought up to state standards and
Multi-family - 1751 1st Street NW, Rochester, MN
$224,900
2,192 Sq. Ft.
Opportunity is knocking! 2 owner NW Duplex w/rental certificate. Only a 10 minute walk to St.
Multi-family - 403 E 5th Street, Winona, MN
$124,900
1,288 Sq. Ft.
Very well cared for owner occupied duplex.
Others - 331 Railroad Avenue, Albany, MN
$329,900
7,500 Sq. Ft. on 0.16 acres
Commercial / Multi-Family Property in Albany with a total of 8 Units (
Land - Golden Stream Plantation, Belize, MN
$4,000,000
49299.44 acres
This Belize Spice Farm &
Others - Caribbean, Caribbean, MN
$2,800,000
4,182 Sq. Ft.
10% CAP rate - over $300,000 NOI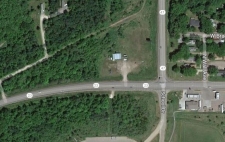 Land - 1400 Hwy 23, Ogilvie, MN
$490,000
6.96 acres
Land for sale at this busy intersection!
Multi-family - 465 W 5th Street, Winona, MN
$209,900
3,844 Sq. Ft.
Large 4-plex in central location not far from WSU!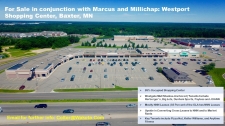 Retail - 14091 Baxter Drive, Baxter, MN
$4,954,000
58,197 Sq. Ft. on 7 acres
Westport Shopping Center, Baxter, MN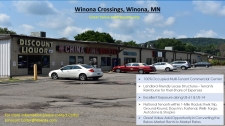 Retail - 1733 Service Drive, Winona, MN
$1,707,495
31,840 Sq. Ft. on 3 acres
Winona Crossings, Winona, MN
Land - Old Minnesota Ave & Ritt Street, St. Peter, MN
$352,500
2.73 acres
This prime land sits in the rapidly expanding north end of St.
Multi-family - 395-381 5th Ave S, St Cloud, MN
$1,390,000
3,100 Sq. Ft. on 0.33 acres
Great investment opportunity in prime location near SCSU and downtown St. Cloud.
Others - Hopkins Village, Belize, MN
$2,700,000
0.32 acres
Villa Verano is a 5 star luxury beachfront destination in the charming town of Hopkins, Belize.
---