Search Results - Minnesota
---
Minnesota is often called the "Land of 10,000 Lakes," as the state does indeed have an abundance of lakes dotted across its 85,000 plus square miles of land. Most of state's population, roughly 60%, lives in the Minneapolis-Saint Paul area, and this region is where most of the Minnesota commercial real estate listings are situated.


The state's economy is powered by a robust agricultural sector, mining and logging. Minnesota is a geographically large state with an abundance of fertile farmland, forest and significant mineral deposits. Together these three industries account for a good deal of the gross state product.
Commercial real estate listings as well as investment property opportunities can be found throughout the state. The natural beauty of the state coupled with the fact that Minnesota is home to some of the largest companies in America, such as Target, General Mills, Best Buy and many others, helps make Minnesota an excellent candidate for those interested in anything from commercial property to industrial space.
Industrial - 2027 Grant St NW, Faribault, MN
$1,100,000
14,734 Sq. Ft.
Incredible investment opportunity.
Single Family - 410 Thomas Street, Keewatin, MN
$18,900
1,230 Sq. Ft. on 0.22 acres
One-Family Home - Foreclosure Property: $18,900 Lots of Potential
Multi-family - 305 Plum Street, Houston, MN
$185,500
3,196 Sq. Ft.
2 bedroom, 2 bath home plus duplex on one large lot. 2- 2 BR apts. Spring fed creek in back.
Multi-family - 403 E 5th Street, Winona, MN
$114,900
1,288 Sq. Ft.
Very well cared for owner occupied duplex.
---
Multi-family - 1114 W 6th Street, Winona, MN
$122,900
3,047 Sq. Ft.
Owner occupied 4-plex with 4 car off street parking.
Office - 1713 Southcross Drive, Burnsville, MN
$169,900
1,472 Sq. Ft.
Office Condo for Sale in Burnsville, MN
Land - 1526 County Road 82 NW, Alexandria, MN
$239,000
16 acres
Many different possibilities for his lot.
---
Others - 110 Butterworth, Mankato, MN
$400,000
Commercial lot with 3 buildings.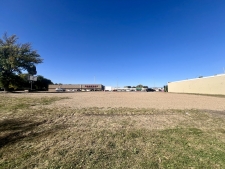 Retail - 415 State Street S., Fairmont, MN
$325,000
1,460 Sq. Ft. on 0.99 acres
Located in Fairmont, MN this former gas station is situated along State Street/ H wy 15 with an adja
Retail - 1901 Madison Ave #315, Mankato, MN
$455,000
Existing Sushi and Hibachi restaurant in Mankato, Minn.
Resort - 66868 Island Lake Rd, Northome, MN
$409,000
600 Sq. Ft. on 7.7 acres
Nice 7.7 acre parcel of land on the west side of Island Lake near Northome.
Retail - 54345 Hwy 72 NE, Waskish, MN
$795,000
4,676 Sq. Ft. on 6.12 acres
Well managed nicely profitable business on the main highway of Waskish with great visibility and hig
Office - 2921 Bemidji Ave N, Bemidji, MN
$160,000
2,100 Sq. Ft. on 0.2 acres
Lots of potential uses with this property that has over 2100 square feet of space. Tons of parking.
Others - 4476 280th Street W, Castle Rock Twp, MN
$374,900
2,412 Sq. Ft. on 3.57 acres
Castle Rock Convenience Store & Railroad Liquor Store ALL FOR SALE! Real Estate, Business's, FFE (
Others - 50A3 Hotel Lane, Eden Prairie, MN
$299,000
2,204 Sq. Ft.
Spacious, newly-completed airplane hangar at Flying Cloud Airport.
Retail - 20 E 6th St, Morris, MN
$149,000
1,680 Sq. Ft.
TURN KEY!
Others - 107 Central Avenue N, Brandon, MN
$87,900
2,152 Sq. Ft. on 0.18 acres
Heart of Douglas County is where you will find this business opportunity.
Others - 501 NE 11st St, Austin, MN
$2,100,000
5,000 Sq. Ft. on 2 acres
This successful truck washing company, with unlimited potential, is looking for a new owner.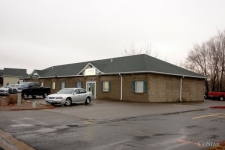 Office - 23306 Cree St., Saint Francis, MN
$299,000
4,940 Sq. Ft. on 0.48 acres
Office Building for Sale in Saint Francis - 4,940 SF
Others - 15 Division Street E, Buffalo, MN
$574,900
8,556 Sq. Ft. on 0.22 acres
15 Division St.
---