Search Results - Minnesota
---
Minnesota is often called the "Land of 10,000 Lakes," as the state does indeed have an abundance of lakes dotted across its 85,000 plus square miles of land. Most of state's population, roughly 60%, lives in the Minneapolis-Saint Paul area, and this region is where most of the Minnesota commercial real estate listings are situated.


The state's economy is powered by a robust agricultural sector, mining and logging. Minnesota is a geographically large state with an abundance of fertile farmland, forest and significant mineral deposits. Together these three industries account for a good deal of the gross state product.
Commercial real estate listings as well as investment property opportunities can be found throughout the state. The natural beauty of the state coupled with the fact that Minnesota is home to some of the largest companies in America, such as Target, General Mills, Best Buy and many others, helps make Minnesota an excellent candidate for those interested in anything from commercial property to industrial space.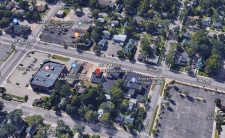 Office - 623 E Main St , Anoka, MN
$200,000
2,156 Sq. Ft. on 0.5 acres
Office Building right on Main St!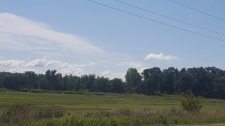 Land - 1565 161st Ave NW, Andover, MN
$875,000
Land for sale in Andover!
Retail - 15331 183rd St, Little Falls, MN
$595,000
7,300 Sq. Ft. on 2.3 acres
Popular Saloon & Eatery
Industrial - 217 5th Avenue N, Ellendale, MN
$275,000
Great Business Opportunity!
---
Multi-family - 452 W 6th Street, Winona, MN
$293,500
3,666 Sq. Ft.
Rental certified duplex with 9 bedrooms and 3 bathrooms. Features:
Industrial - 3835 W 6th Street, Winona, MN
$850,000
Luxury 7-unit apartment complex with heated parking garage. Quiet neighborhood, convenient location.
Multi-family - 470 W 4th Street, Winona, MN
$158,500
1,762 Sq. Ft.
Five bedroom, 2 bath house that is a certified rental. Excellent rental history. Features:
---
Others - 14843 Energy Way, Apple Valley, MN
$255,000
1,536 Sq. Ft. on 0.09 acres
Office Condo.
Others - 40240 County Rd 90, Mazeppa, MN
$895,000
4,828 Sq. Ft. on 1.74 acres
Only 15-20 minute scenic drive from Rochester.
Others - 1075 Hudson Road, Saint Paul, MN
$235,000
3,174 Sq. Ft. on 0.11 acres
Wonderful opportunity to purchase a clean, well cared for building with the necessities updated.
Land - 4836 140th St NE, Prior Lake, MN
495 acres
Land for Sale in Prior Lake - 495.0 acres
Others - 137 N Meridian Street, Belle Plaine, MN
$74,900
1,800 Sq. Ft. on 0.05 acres
Great opportunity to open a business in Downtown Belle Plaine.
Others - 172 Main Street, Bowlus, MN
$54,000
1,200 Sq. Ft. on 0.08 acres
Investment opportunity with established lease income. Located on two city lots of 6700 sq ft.
Others - 821 3rd Avenue SE Unit 90, Rochester, MN
$1,150
867 Sq. Ft. on 1.03 acres
Location, Location, Very nice office suite close to the downtown area.
Industrial - 2412 E 26th St, Minneapolis, MN
$425,000
2,400 Sq. Ft. on 0.02 acres
Office/Warehouse for Sale in Minneapolis - 2,400 SF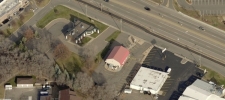 Retail - 3064 Coon Rapids Blvd, Coon Rapids, MN
$199,000
1,869 Sq. Ft.
Former Dairy Queen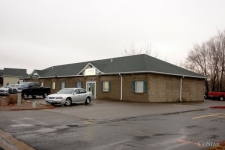 Office - 23306 Cree St., Saint Francis, MN
$299,000
4,940 Sq. Ft. on 0.48 acres
Office Building for Sale in Saint Francis - 4,940 SF
Office - 44 Good Counsel Drive, Mankato, MN
$1,250,000
8,712 Sq. Ft. on 1.14 acres
Amazing property with great visibility to US Hwy 14 at North Riverfront Drive.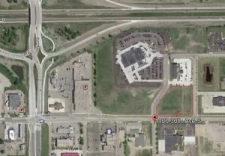 Multi-Use - 1200 S 29 Ave, Moorhead, MN
$403,055
0.95 acres
Retail lots for sale located in growing part of city.
Multi-family - 717 S Cedar Avenue, Owatonna, MN
$160,000
2,325 Sq. Ft.
Investment opportunity in good location. Selling ''as is''.
---