Search Results - Minnesota
---
Industrial - 1658 W 9th St, Winona, MN
$325,000
2,958 Sq. Ft.
Three possibilities for a buyer: 1.
Multi-family - 305 Plum St, Houston, MN
$185,500
3,196 Sq. Ft.
2 bedroom, 2 bath home plus duplex on one large lot. 2- 2 BR apts. Spring fed creek in back.
Industrial - 51 Riverview Dr, Winona, MN
$450,000
111 Sq. Ft.
RARE RIVER VIEW PROPERTY AVAILABLE! Commercial L-shaped .
Industrial - 100 W Jessie St, Rushford, MN
$375,000
7,800 Sq. Ft.
Ever thought about owning your own business?? Here is your chance!!
Multi-family - 600 State St W, Cannon Falls, MN
$89,900
2,485 Sq. Ft.
Looking for an investment property with potential? Great duplex with detached 2 car garage.
Industrial - 1777 Mobile Dr, Winona, MN
$279,900
3,456 Sq. Ft.
Ready to start or expand your business?
Industrial - 1777 Mobile Dr, Winona, MN
$279,900
3,400 Sq. Ft.
Ready to start or expand your business?
Industrial - 8166 Main St E, Stockton, MN
$70,000
1,440 Sq. Ft.
Great opportunity for a new business!
Others - 1231 Washington Street NE, Minneapolis, MN
$399,000
2,938 Sq. Ft. on 0.07 acres
The building has an open layout with plenty of natural light and beautiful wood floors.
Others - 800 5th Avenue, Howard Lake, MN
$899,900
6,330 Sq. Ft. on 5.42 acres
This property was built for & used as a non-denominational church.
Others - 6Xxx Blue Heron Drive, Lino Lakes, MN
$105,000
Excellent 1 acre lot. Zoned "Neighborhood Business":
Retail - 1023 Blue Earth Ave, Fairmont, MN
$839,000
2,500 Sq. Ft.
EXCELLENT INVESTMENT OPPORTUNITY!
Industrial - 299 Johnson Avenue SW, Waseca, MN
$1,998,000
248,291 Sq. Ft. on 19.72 acres
PRICE REDUCED!
Retail - 1300 18th Ave NW, Austin, MN
$1,900,800
53,849 Sq. Ft.
INVESTMENT OPPORTUNITY - AUSTIN RETAIL/WAREHOUSE
Retail - 700 Chestnut Street, Chaska, MN
$4,995,000
INVESTMENT OPPORTUNITY! Minnesota Southwest Metro Retail Strip
Land - 2015 Basset Drive, Mankato, MN
$228,000
2.7 acres
1-3 Outlots available for purchase outside newly repurposed Big Box store (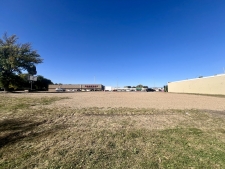 Retail - 415 State Street S., Fairmont, MN
$325,000
1,460 Sq. Ft. on 0.99 acres
Located in Fairmont, MN this former gas station is situated along State Street/ H wy 15 with an adja
Others - 7860 365th Street Way, Cannon Falls, MN
$299,900
12.9 acres
Property is zoned for roadside commercial use. Currently a restaurant called Time Out.
Others - 65-67 Winifred Street W, Saint Paul, MN
$199,900
0.13 acres
Unique opportunity to run a business and live in the lovely Riverview Neighborhood.
Land - US HWY 14, North Mankato, MN
$2,839,900
81.14 Acres off US Hwy 14 in North Mankato near Northport Industrial Park.
Minnesota is often called the "Land of 10,000 Lakes," as the state does indeed have an abundance of lakes dotted across its 85,000 plus square miles of land. Most of state's population, roughly 60%, lives in the Minneapolis-Saint Paul area, and this region is where most of the Minnesota commercial real estate listings are situated.


The state's economy is powered by a robust agricultural sector, mining and logging. Minnesota is a geographically large state with an abundance of fertile farmland, forest and significant mineral deposits. Together these three industries account for a good deal of the gross state product.
Commercial real estate listings as well as investment property opportunities can be found throughout the state. The natural beauty of the state coupled with the fact that Minnesota is home to some of the largest companies in America, such as Target, General Mills, Best Buy and many others, helps make Minnesota an excellent candidate for those interested in anything from commercial property to industrial space.
---