Search Results - Minnesota
---
Office - 122 12th Ave N, St Cloud, MN
$2,149,000
17,624 Sq. Ft. on 1.08 acres
100% Occupied Multi-Tenant Building w/ Long Term Tenants | 7.5% Cap Rate
Industrial - 100 W Jessie Street, Rushford, MN
$375,000
Ever thought about owning your own business?? Here is your chance!!
Industrial - 2417 Myers Road, Albert Lea, MN
$564,000
Location! Location! Location!
Industrial - 3745 Hoffman Drive NW, Owatonna, MN
$379,900
Great location to expand or start your dream business.
Industrial - 121 5th Avenue W, Alexandria, MN
$1,600
Tenant shall be responsible for 40% of taxes, insurance, and CAM fees.
Industrial - 122 E Soo Street, Parkers Prairie, MN
$60,000
This large building has multiple use possibilities for a small business.
Industrial - 2427 4th Street NE, Minneapolis, MN
$573,000
This landmark bldg is located on the SE corner of Lowry Ave &
Industrial - 125 Landmark Drive NE #2, Owatonna, MN
$33,750
Professional and clean office space for lease.
Industrial - 625 Broadway Street #2, Alexandria, MN
$350
Excellent office space available in downtown Alexandria.
Industrial - 625 Broadway Street #1, Alexandria, MN
$750
Excellent office space available in downtown Alexandria.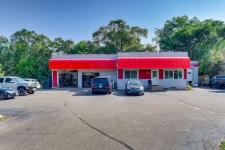 Retail - 2121 Coon Rapids Blvd, Coon Rapids, MN
$950,000
4,228 Sq. Ft. on 0.46 acres
Auto repair building for sale in Coon Rapids!
Office - 10438 - 10450 185th Street West, Lakeville, MN
$7,400,000
25,073 Sq. Ft. on 3.6 acres
Lakeville Professional Plaza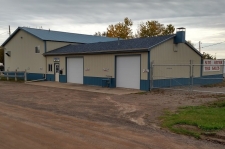 Industrial - 6637 437th Street, Harris, MN
$495,000
4,267 Sq. Ft. on 0.63 acres
Turnkey Automotive Building
Land - Xxx Joe's Lake Road, Cambridge, MN
$265,000
10 acres
Prime residential development land just off Joe's Lake Road SE with water frontage on Joe's Lake Pre
Hotel - 203 East Broadway, Hallock, MN
$699,000
Don't miss your chance to own and operate an award winning 25-unit hotel in thriving Hallock, MN.
Retail - 37471 State Hwy 13, Ste 1, Waseca, MN
$168,000
1,980 Sq. Ft. on 0.56 acres
Just under 2,000 sq. ft., this tastefully updated &
Others - 215 2nd Street, Braham, MN
$275,000
20,361 Sq. Ft.
Up for sale is the old Braham Lumber Yard.
Others - 511 Main Street W, Onamia, MN
$81,995
0.09 acres
Put your creativity to the test!
Land - Xxx Hinterland Haven, Garfield, MN
$80,000
0.78 acres
Brand new 40x64 pole shed on lot on with shared well and septic. Finish it however you would like.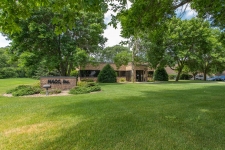 Multi-Use - 13828 Lincoln St NE, Ham Lake, MN
$2,500,000
28,106 Sq. Ft. on 2.29 acres
Superb Officce Building For Sale in Ham Lake!
Minnesota is often called the "Land of 10,000 Lakes," as the state does indeed have an abundance of lakes dotted across its 85,000 plus square miles of land. Most of state's population, roughly 60%, lives in the Minneapolis-Saint Paul area, and this region is where most of the Minnesota commercial real estate listings are situated.


The state's economy is powered by a robust agricultural sector, mining and logging. Minnesota is a geographically large state with an abundance of fertile farmland, forest and significant mineral deposits. Together these three industries account for a good deal of the gross state product.
Commercial real estate listings as well as investment property opportunities can be found throughout the state. The natural beauty of the state coupled with the fact that Minnesota is home to some of the largest companies in America, such as Target, General Mills, Best Buy and many others, helps make Minnesota an excellent candidate for those interested in anything from commercial property to industrial space.
---