Search Results - Mississippi
---
Manufacturing, agriculture, fishing and mining are all well represented in Mississippi and may play a factor in decision-making process of those interested in commercial real estate listings in the state. Northrop Grumman shipbuilding is an example of one of the major employers in the state of Mississippi. Also agriculture plays a vital role in the state's overall economic health as well. Agricultural products, such as soybeans and rice, produce hundreds of millions in revenue for the state every year.


Anyone considering commercial real estate listings or investment property in Mississippi will be happy to learn that the state has many interesting options throughout the state. According to a 2009 report by The American Exchange Council, the state has the 19th best economic outlook among all the states in the country. Many of these opportunities are in Jackson, which is the most populated city in the state and home to over 500,000 residents. However, industrial space and buildings can be found in many of Mississippi's larger and smaller cities and towns.
Office - 4550 Manhattan Rd Rd, Jackson, MS
$199,900
3,969 Sq. Ft.
Calling ALL investors and entrepreneurs!!
Retail - 804 S 28th Ave., Hattiesburg, MS
$89,500
1,091 Sq. Ft.
Perfect location for professional office space or business, close to Medical, USM, and other Profess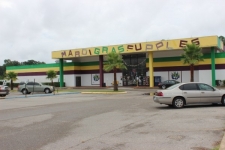 Retail - 2001 East Pass Rd, Gulfport, MS
$2,200,000
62,000 Sq. Ft. on 4.5 acres
Commercial building for sale, perfect for retail, good condition.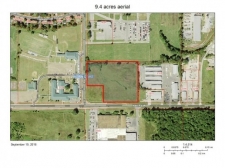 Industrial - Hurt Road, Horn Lake, MS
$181,350
9.3 acres
Industrial Building for Sale in Horn Lake - 0 SF
---
Others - 12392 Highway 49, Gulfport, MS
$689,000
Office space along heavily trafficked Hwy 49 with available sign and great visibility!
Others - 2561 Pass Rd, Biloxi, MS
$549,700
This brick building with a metal roof built in 1995 has a total of 9,374 sq ft and is located across
Others - 2061 Pass Rd, Biloxi, MS
$499,500
Five income producing properties for sale (Bar and four rental units 100% occupied)
---
Others - 10480 Reichold Rd, Gulfport, MS
$400,000
This 3 acre parcel is zoned I-2 Industrial zoning with 291 ft of road frontage.
Others - 827 Pass Rd, Gulfport, MS
$129,000
Currently a car lot, next to new Dollar General on the corner of Pass Road and 5th Avenue.
Others - 313 E Canal St, Picayune, MS
$220,000
Incredible investment opportunity!
Others - 2406 Denny Ave, Pascagoula, MS
$1,700,000
Established strip center with long time tenants.
Land - 0 Broadway, Clinton, MS
$325,000
Great Commercial lot in a developing area with high traffic volume from I 20 & Hwy 80.
Others - 2900 43rd Ave, Gulfport, MS
$180,000
One and one half city blocks in Gulfport just north of the Sea Bee Base off 28th Ave. Zoned RB.
Others - 2009 Resca De La Palma St, Pascagoula, MS
$295,000
An existing cabinet shop.
Others - 379 Tegarden Rd, Gulfport, MS
$155,900
This property is priced for commercial use.
Others - 21238 Highway 49, Saucier, MS
$289,500
REDUCED TO SELL! Zoned C-2. 183' road frontage on Highway 49.
Others - 443 Yacht Club Dr, Diamondhead, MS
$1,490,000
0.45 acres
Also includes parcel # 132H-2-03-003.002 and building was rebuilt in 2011.
Others - 11160 Highway 603, Bay St. Louis, MS
$490,000
Waterfront commercial acreage - Zoned C-3 - Reduced by $239,000!
Others - 2625 Pass Rd, Biloxi, MS
$845,000
''Randy's Quick Lube'', 3-Bay with office/separate waiting room with seating, tv, view to work area.
Others - Hohenlinden, Mantee, MS
$99,900
This 40 (+/-)
---