Search Results - Mississippi
---
Retail - 12392 Highway 49, Gulfport, MS
$0.7/SqFt/Month
3,431 SqFt
Improved Commercial for Lease - Gulfport, MS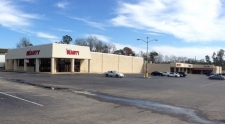 Shopping Center - 11370 Hwy. 49 N., Gulfport , MS
$9/SqFt/Year
1,500 SqFt
Orange Grove Plaza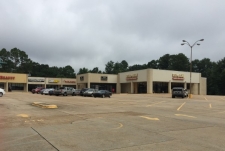 Shopping Center - 6075 Old Canton Rd., Jackson , MS
$13.5/SqFt/Year
15,000 SqFt
Pear Orchard Shopping Center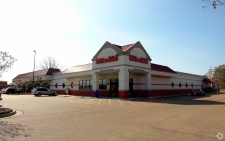 Shopping Center - 1073 Hwy 51, Madison, MS
$17/SqFt/Year
12,480 SqFt
Anchor Space in Madison Shopping Center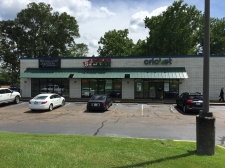 Shopping Center - 706 Hwy 80 East, Clinton, MS
$13/SqFt/Year
1,842 SqFt
Clinton Shopping Center
Retail - 12100 N Highway 49, Bldg 738, Gulfport, MS
$0.65/SqFt/Month
1,100 SqFt
Improved Commercial for Lease - Gulfport, MS
Retail - 12100 N Hwy 49, Bldg 600, Gulfport, MS
$0.8/SqFt/Month
4,532 SqFt
Improved Commercial for Lease - Gulfport, MS
Retail - 12100 Hwy 49 411, Gulfport, MS
$0.56/SqFt/Month
3,000 SqFt
Improved Commercial for Lease - Gulfport, MS
Retail - 12100 Highway 49 210, Gulfport, MS
$0.65/SqFt/Month
3,100 SqFt
Improved Commercial for Lease - Gulfport, MS
Retail - 12100 N Hwy 49, Bldg 730, Gulfport, MS
$0.74/SqFt/Month
2,110 SqFt
Improved Commercial for Lease - Gulfport, MS
Retail - 12100 Hwy 49 318, Gulfport, MS
$0.65/SqFt/Month
2,039 SqFt
Improved Commercial for Lease - Gulfport, MS
Retail - 12100 Hwy 49 742, Gulfport, MS
$1.32/SqFt/Month
1,100 SqFt
Improved Commercial for Lease - Gulfport, MS
Office - 1520 29th Ave 33, Gulfport, MS
$300/SqFt/Month
1 SqFt
Beautifully designed open office space in Downtown Gulfport with a New Orleans feel.
Office - 1520 29th Ave 32, Gulfport, MS
$375/SqFt/Month
Beautifully designed open office space in Downtown Gulfport with a New Orleans feel.
Retail - 6190 Beatline Road Suite A, Long Beach, MS
$0.11/SqFt/Month
8,336 SqFt
FOR LEASE!! Prime lease space on the corner of busy Beatline Road and Daugherty Road.
Retail - 8775 Old Spanish Trail , Ocean Springs, MS
$0.71/SqFt/Month
1,413 SqFt
Move-in ready Suites in an upscale retail strip mall. Would make a perfect office or retail space.
Office - 6120 Beatline Rd, Long Beach, MS
$1150/SqFt/Month
Beautiful brick building with columns in front!
Retail - 6528 Highway 63, Moss Point, MS
$1.25/SqFt/Month
3,560 SqFt
NNN lease for this former Pizza Hut. All equipment in the building to remain.
Industrial - 12186 Shriners Blvd, Biloxi, MS
$0.82/SqFt/Month
6,080 SqFt
This warehouse/office building built in 1985 is in very good condition.
Office - 2170 E Pass Rd, A & B, Gulfport, MS
$2383/SqFt/Month
1 SqFt
Units A & B have10 ft ceilings, two restrooms. Can also be split into two separate lease spaces.
Manufacturing, agriculture, fishing and mining are all well represented in Mississippi and may play a factor in decision-making process of those interested in commercial real estate listings in the state. Northrop Grumman shipbuilding is an example of one of the major employers in the state of Mississippi. Also agriculture plays a vital role in the state's overall economic health as well. Agricultural products, such as soybeans and rice, produce hundreds of millions in revenue for the state every year.


Anyone considering commercial real estate listings or investment property in Mississippi will be happy to learn that the state has many interesting options throughout the state. According to a 2009 report by The American Exchange Council, the state has the 19th best economic outlook among all the states in the country. Many of these opportunities are in Jackson, which is the most populated city in the state and home to over 500,000 residents. However, industrial space and buildings can be found in many of Mississippi's larger and smaller cities and towns.
---